Before we moved into #theTrailHouseReno, we had engineered hardwood floors installed in the bedrooms and hallway upstairs. While we are pretty passionate about our DIY projects we had a feeling installing the floors ourselves could have been a colossal mistake. If you've been following the blog recently, then you know our new home is a real fixer-upper!
A special thank you to Wayfair Home Improvement for partnering with
us on our renovation and sponsoring this post.
The original flooring throughout the entire house was in very poor condition and the carpeting was downright disgusting. One of the first projects we tackled when we closed on the Trail House was removing the stinky, dirty carpets from the bedrooms.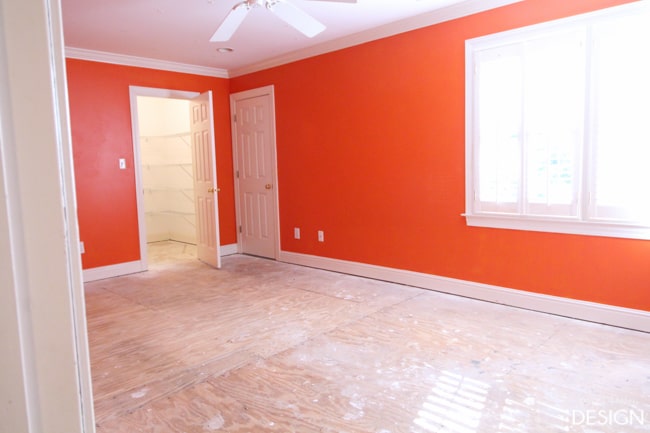 But even before we closed, I began shopping for floors and found myself online at Wayfair.com. The choices for flooring in their home improvement section are remarkably wide and diverse, but most importantly, their pricing is highly competitive. While the many options could be overwhelming, I took advantage of the Idea Boards on Wayfair and added any floor option that appealed to me in a board I created specifically for choosing the perfect flooring.
Thankfully, the process was simplified further when I began working with a Wayfair Home Improvement Specialist. I previously didn't even know they had such a thing. My specialist was able to help me select the best options and sent samples of actual flooring pieces to review.
Once they arrived, I was able to feel the quality, compare finishes and make an informed decision both from a product and design perspective.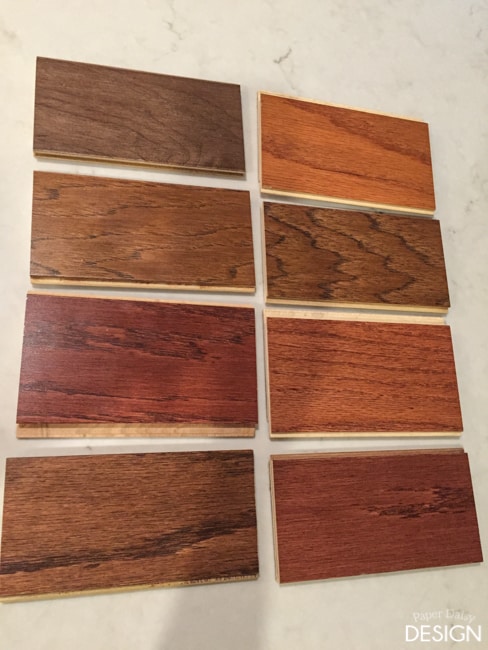 Ultimately, I chose a Forest Oaks 3″ Engineered Hardwood by Mohawk.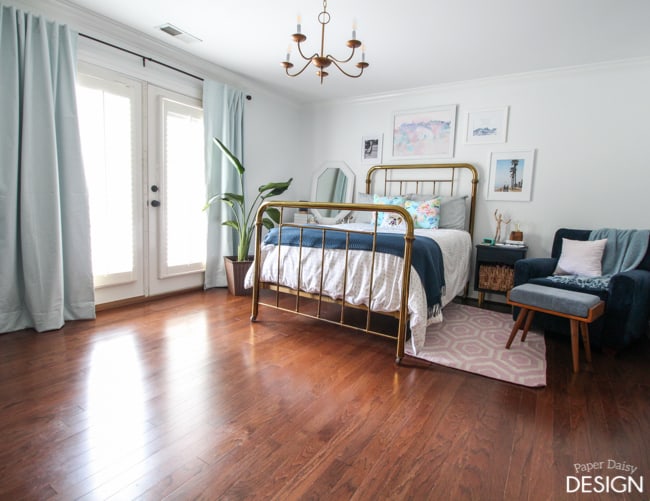 The trend in modern farmhouse and cottage-style homes today is often a wider plank floor. But our home is quite traditional in style and we loved the look of the original oak hardwoods on the main level, even if they were in terrible condition. With the removal of walls and the relocation of entries, we had no choice to but to refinish the hardwood floors there.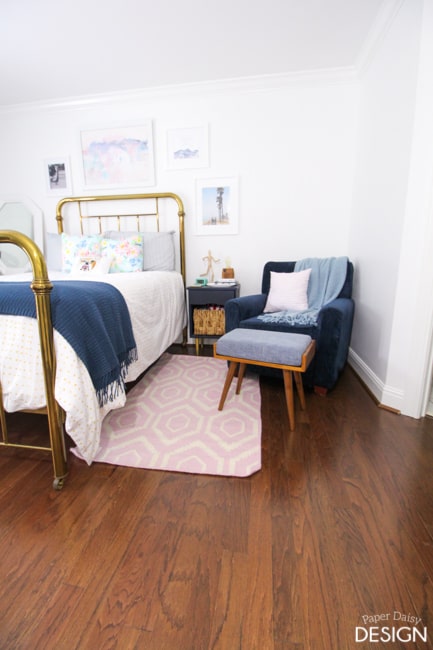 While our budget didn't allow us to install traditional hardwoods upstairs, we knew we didn't want to live with carpet either. Installing pre-finished floors in a similar wood species allowed us to stain the original hardwoods to match during refinishing and save money. The end result is a very cohesive feel from one level to the next.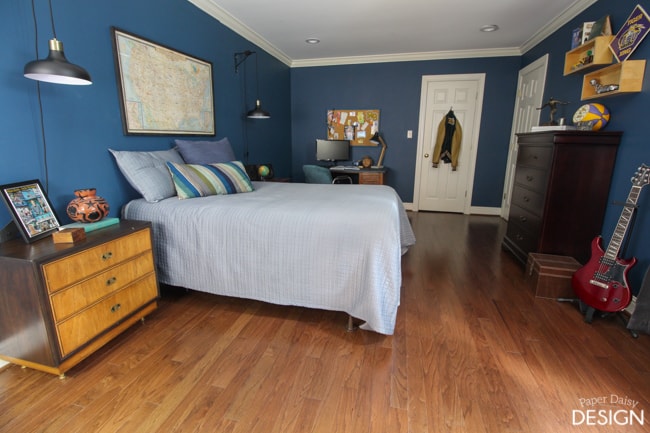 Once the flooring was selected, Wayfair presented us with the opportunity to use their installation services. While I am not sure we would have initially chosen to have the floors installed, even though installation services (especially with Wayfair Installation Services) are budget-friendly, allowing a reliable and competent contractor to take over this part of the renovation was precisely what we needed.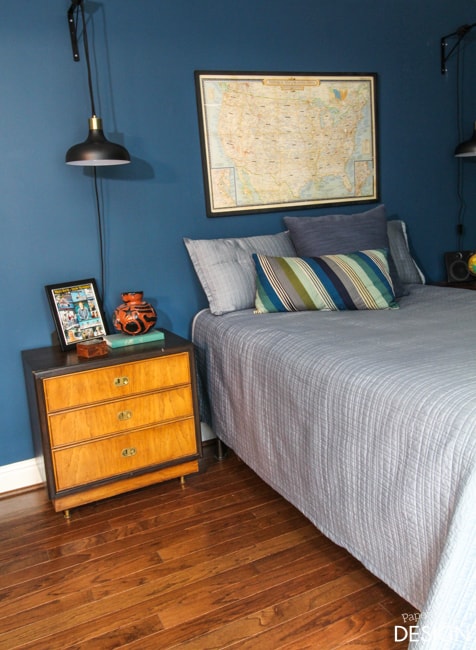 The local Wayfair-certified contracting company, came out to create an extremely precise measure and assessment of our job. They ensured all the necessary accessories like trim, transitions and supplies were accurately ordered. Sometimes, estimating supplies and remembering the little details needed to complete a DIY project is the most challenging part. These small mistakes can end up wasting valuable time. No one wants a project to take longer than it should, especially when a finite amount of time has been set aside for a particular project. Been there, done that!
Installing engineered hardwood, especially in a glue-down installation, is highly laborious and time-consuming. When the floors were installed, our manpower was focused on other projects around the house. We never would have been ready to move into our home and be out of the house we sold by the closing date if we had installed these floors ourselves.
The most remarkable proof of this was that it took a crew of several guys two very long, sun-up to sun-down kind of days to install our floors. Considering this was the time it took professionals to install the floors, I can only imagine it would have taken us much more time than we had allowed.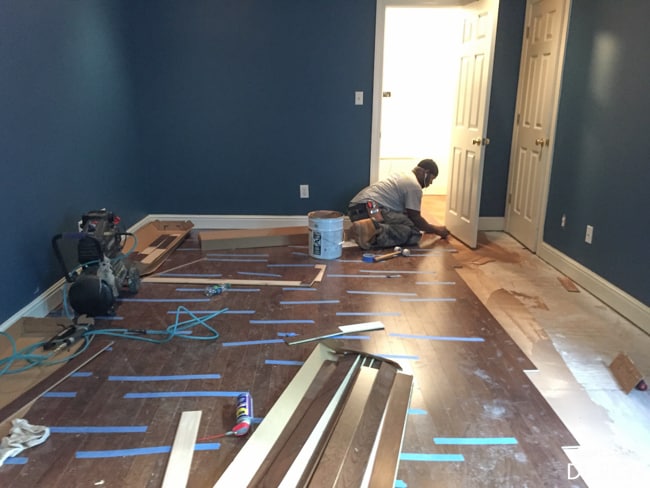 Professional installation yields professional results. Their workmanship was excellent and I feel confident the resulting floor was completed faster and with better results than we could have done ourselves.

A few areas in two of our rooms required the subfloor to be floated and patched to ensure a perfectly level install. While one of the spaces that needed to be leveled was on our radar, the other was really quite a surprise to us. It was so good to know they knew exactly how to yield a great floor.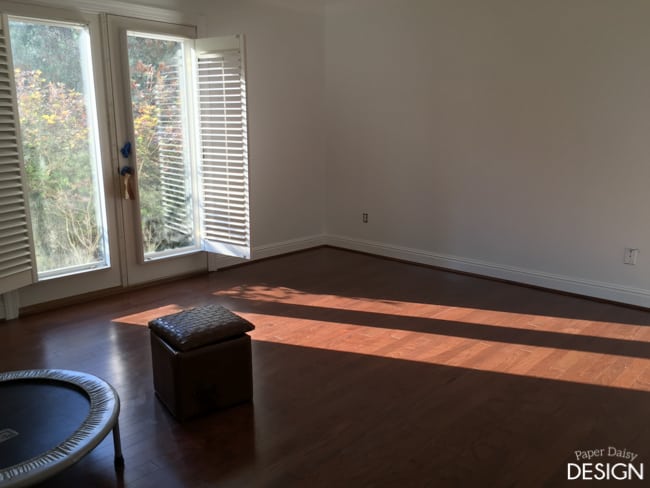 Seek help and take advantage of the free service from a Wayfair Home Improvement Specialist. Even if you have a small renovation project, they can help compare pricing, verify the coordination of materials, and offer informed advice on products. I continued to seek the guidance of my specialist, Ketrina and relied on her for the management of my orders for other projects around our house as well.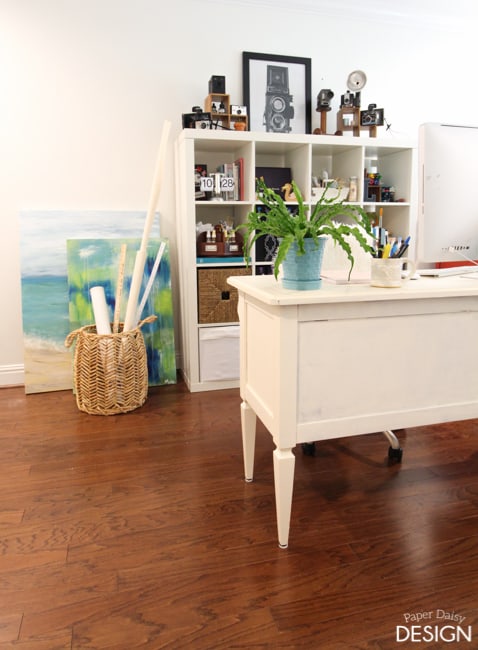 Ultimately, the look and finish of the floors are perfect for our home. I have been highly impressed with the quality and durability of the Mohawk engineered floors. They are easy to clean, a simple vacuum or dust mop occasionally and an only slightly damp microfiber "mop" when necessary. I was concerned that switching to hardwood upstairs would result in a great deal of sound transference. I am delighted there are no hollow sounds when you walk around like with laminate. I rarely even hear anyone walking upstairs.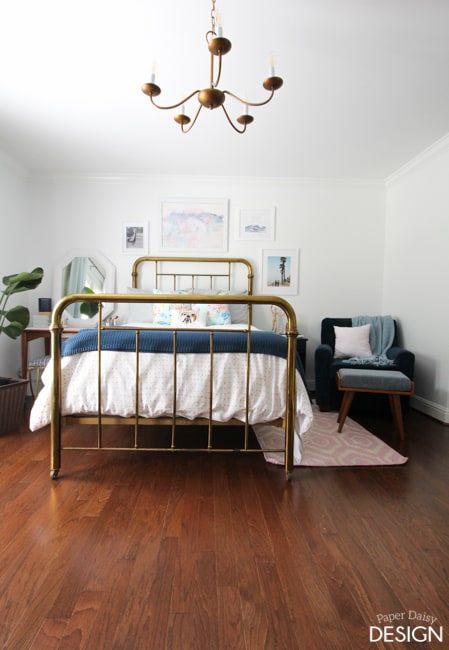 Taking advantage of the expert installation services of Wayfair's Home Service Store, was the perfect solution for our large-scale and often overwhelming renovation. It was comforting to know I had a trusted company ensuring my complete satisfaction with a 1-year labor warranty. The Installation Made Easy folks have followed up with me throughout the process to make sure I was more than happy with my floors and the work they performed.
This post was sponsored by Wayfair Home Improvement.
I received product and services in exchange for this post. All thoughts, opinions and photos are my own.