In the last year, I have tried no less than 3 pieces of furniture in our foyer. After my most recent Facebook Marketplace purchase, I have finally found "the one".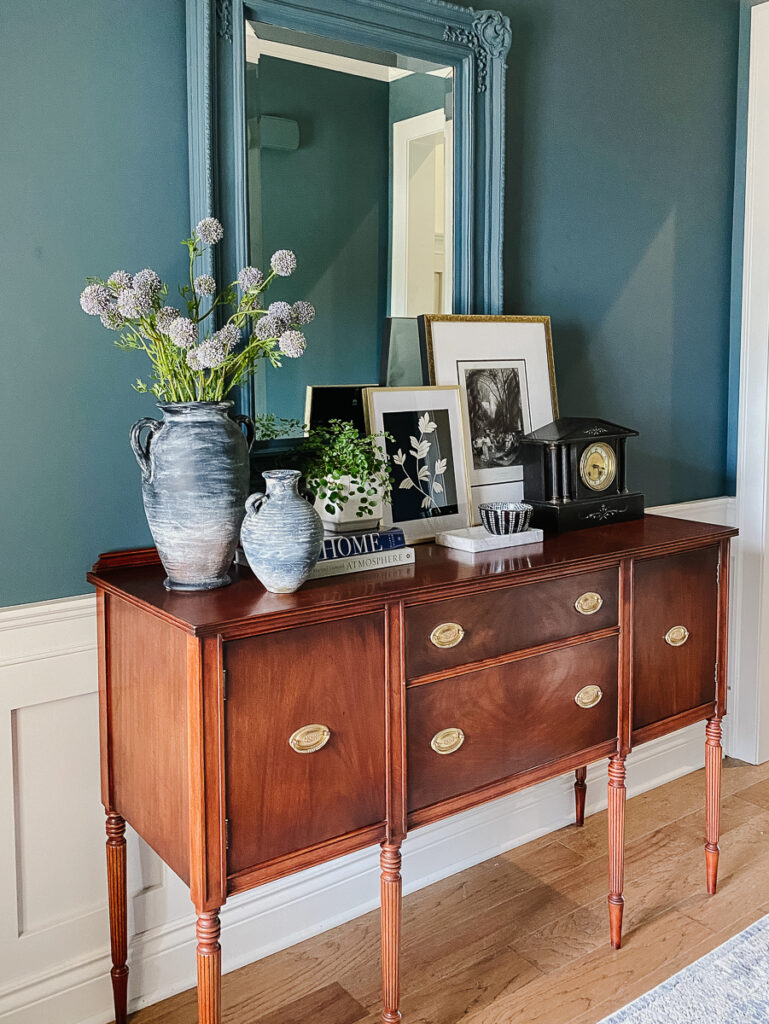 However, my perfectly sized and dream style buffet was inexpensive because of the condition it was in.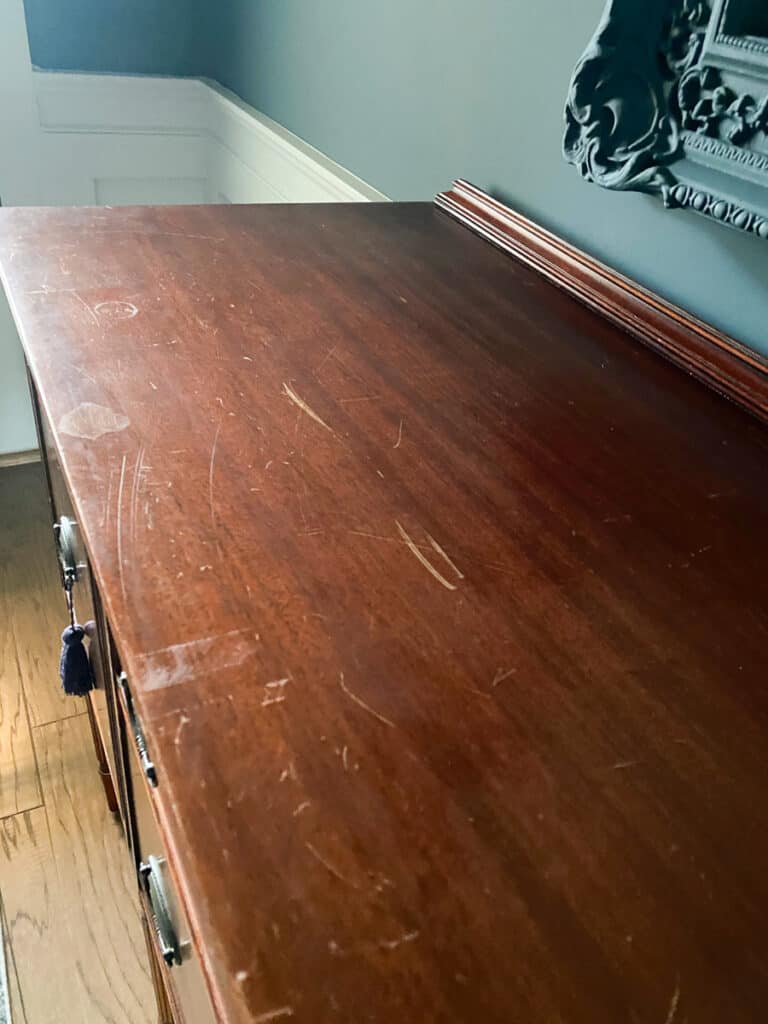 It had some pretty deep scratches and scuffs on the top. The rest of the piece is in very good condition, but the top was in such a state that it probably should be refinished.
While I might consider refinishing it in the future, I just did not want to dedicate the time needed for a bigger project like this right now. I wanted to simply restore it.
My mom has highly recommended this product to me for years and in one of my recent trips home to Louisiana, she sent me home with several bottles. She actually sells quite a bit of these products in her booth at an antique store.
I have used it to revive several antiques now. But when I shared what I did on my Instagram Stories recently, y'all definitely wanted to know more! So, I thought it was worth writing a blog post about.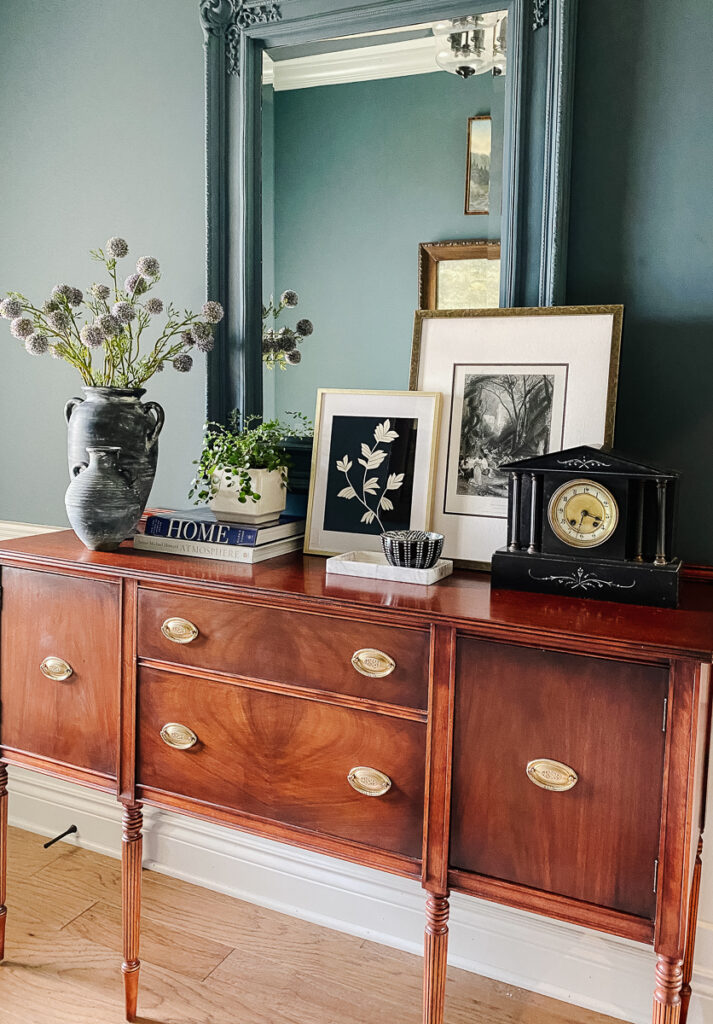 This is not a sponsored post. I just really love this product. This post contains affiliate links.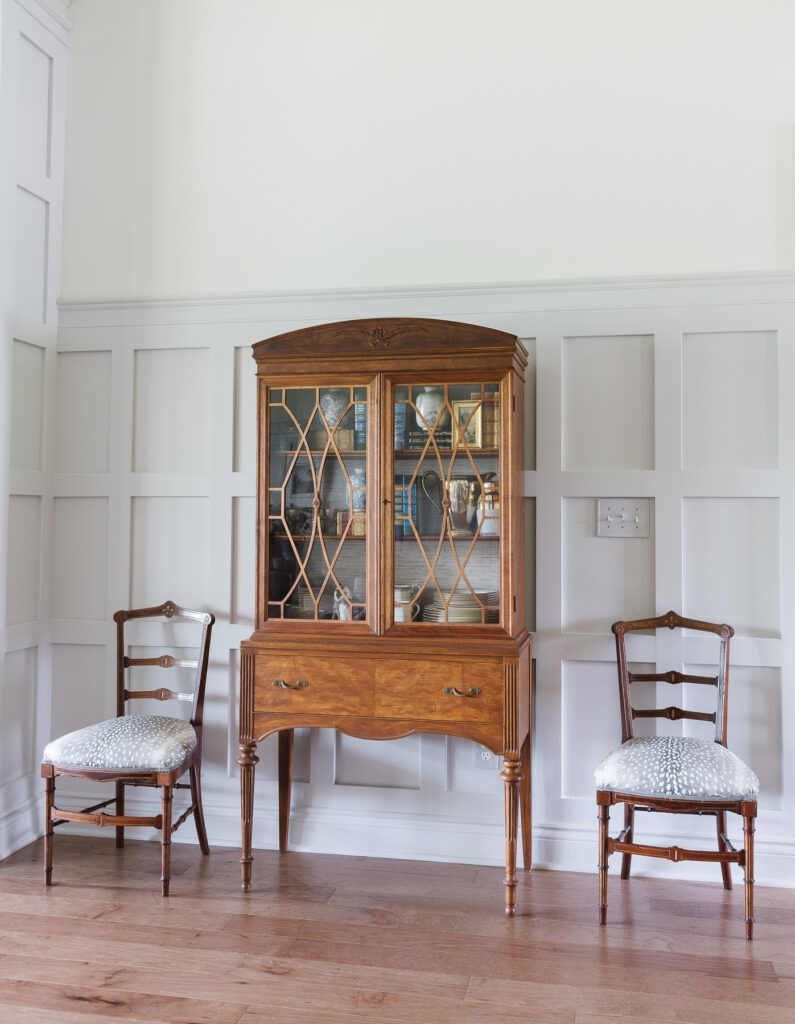 I have a full recap video from my popular Instagram Stories below.
How to use Howard's Restor-A-Finish to restore antique furniture without refinishing.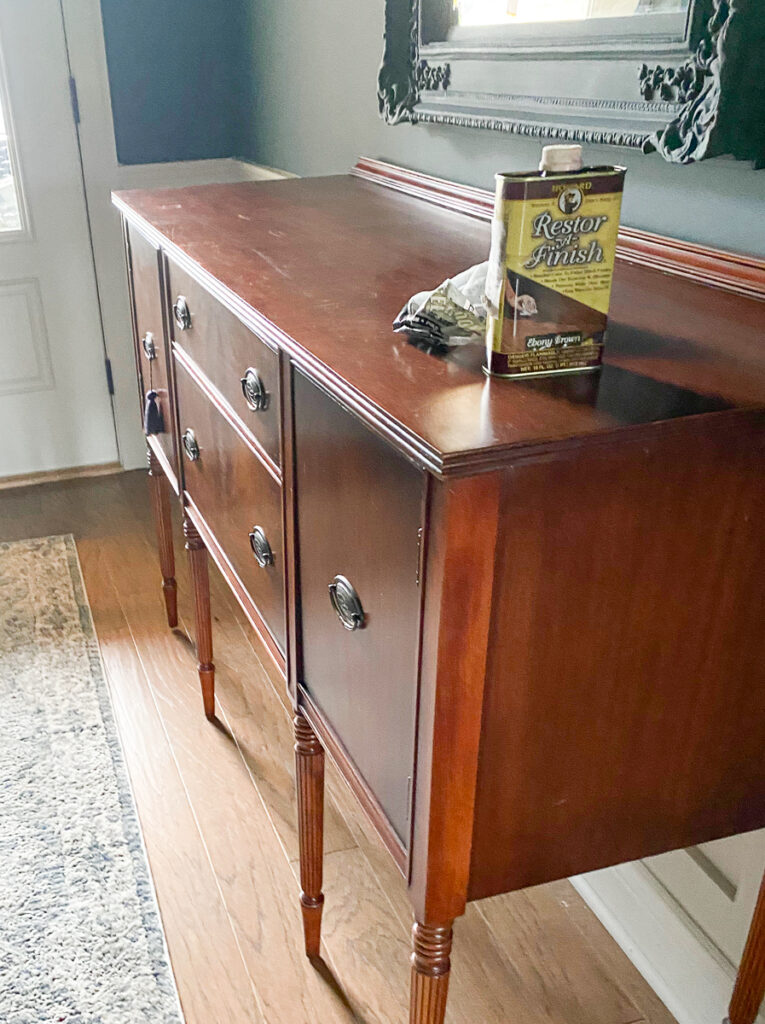 Begin by cleaning the antique furniture with a soft cloth dampened with soap and water. Dry thoroughly.
If the piece has a shiny finish, you can consider wiping it down with a Liquid Sanding Deglosser. I have also done this in order to darken a piece of furniture with fairly good results. You won't achieve a whole new look, but it can help take an overly red or orange tone down a notch.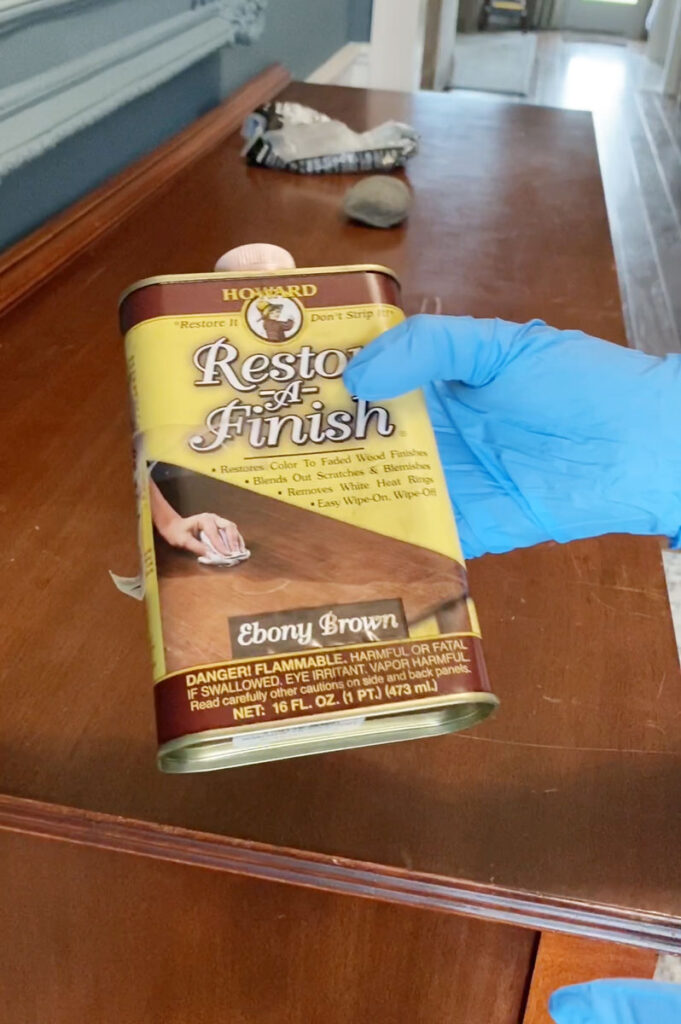 The directions on the bottle say to use fine steel wool to apply the liquid if your piece of furniture has deep scratches. That is what I did. If you are trying to achieve the same color of finish, use the stain that most matches your piece. It comes in about 9 different finishes.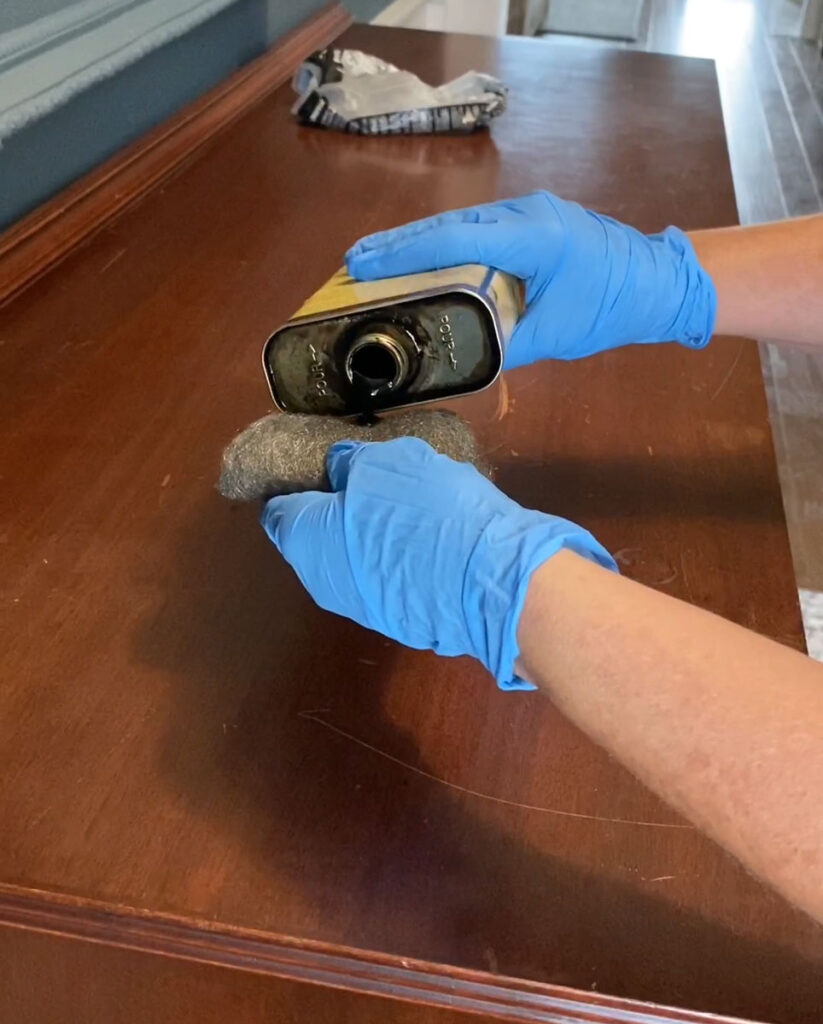 Once the Howard's is worked in really well, dry and remove excess with a rag or paper towel. You might have to repeat drying and wiping a couple of times.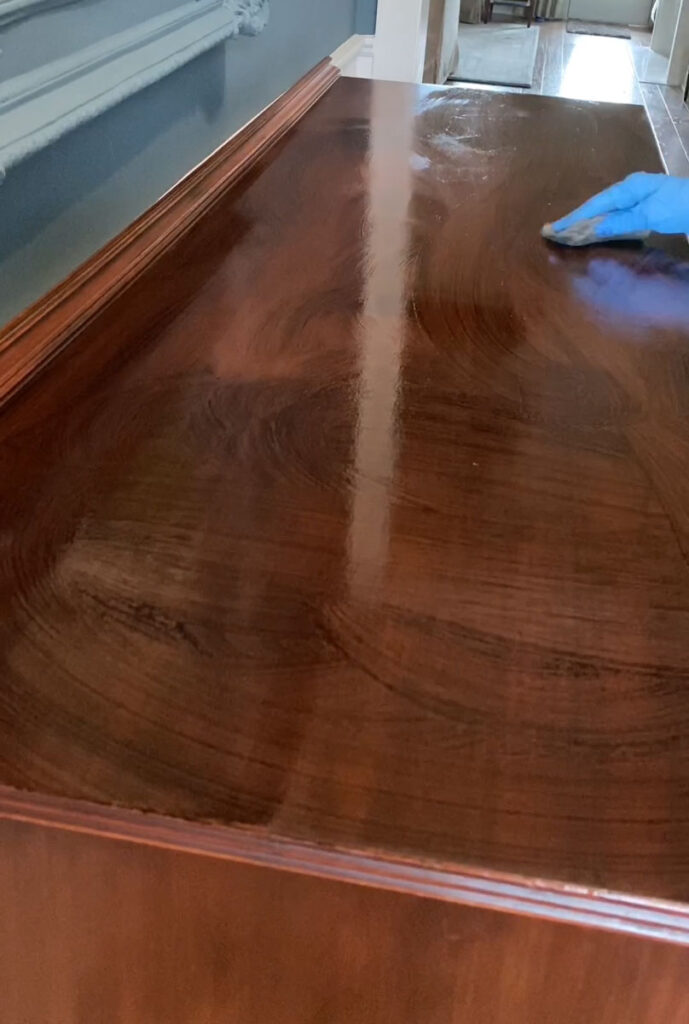 The directions also say to finish the piece with Howard's Feed and Wax. I will do this in a couple of days to let the Restor-a-finish soak in thoroughly. Adding the wax will protect the finish and can be used to clean it periodically.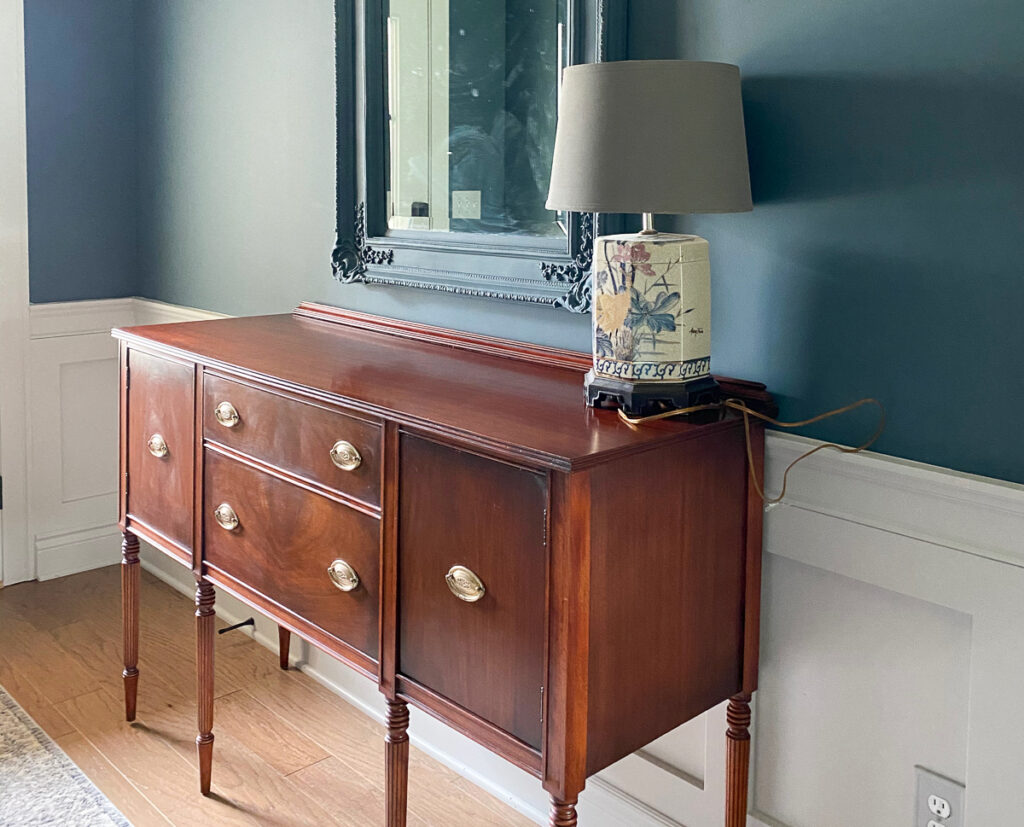 Using Howard's Brass Polish to restore brass knobs and handles.
If you would like to restore the beautiful luster of original brass hardware, try the Howard's Pine-Ola Copper and Brass Polish. I have never seen anything work like this with such ease.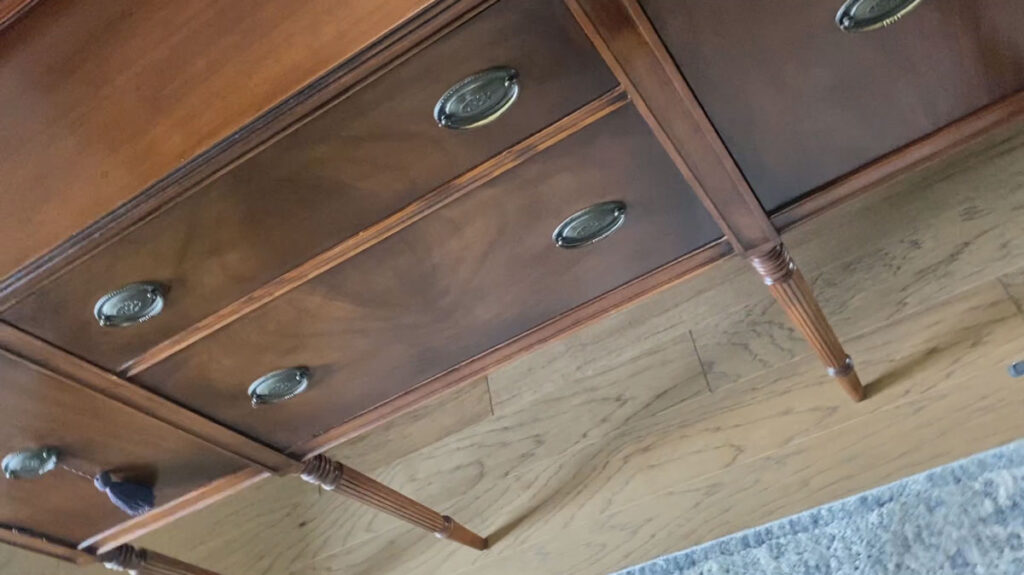 Remove the hardware from the antique and clean with soap and water.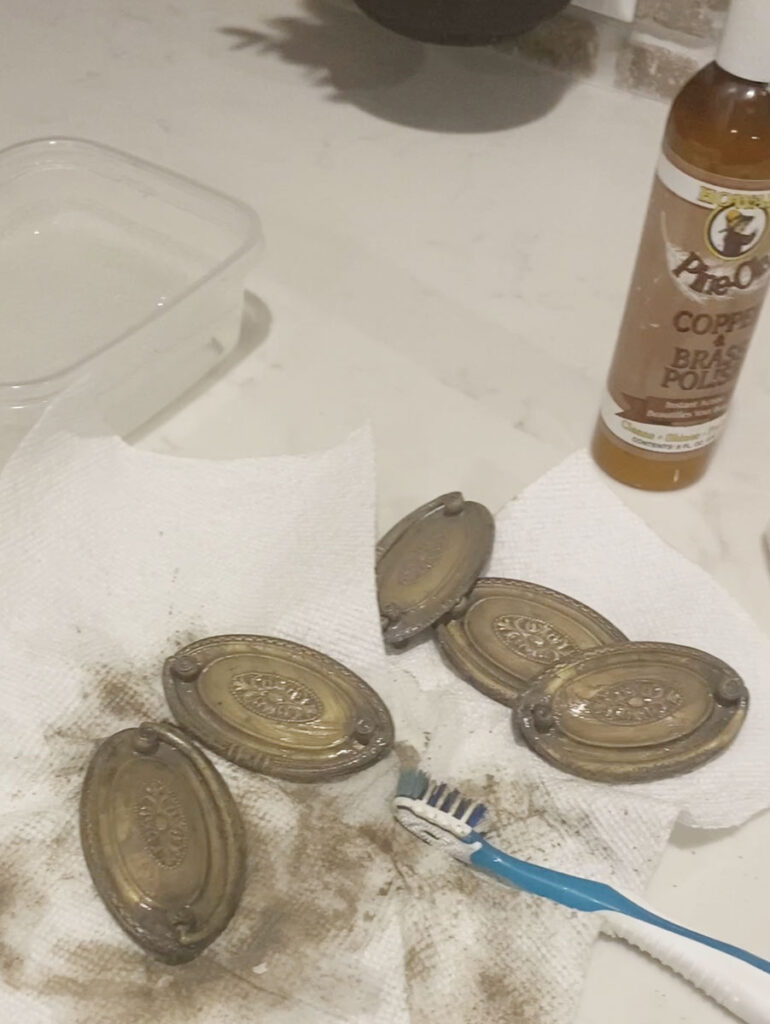 Using an old toothbrush, scrub the Howard's Pine-Ola Copper and Brass Polish into the handle or knob. (Or anything brass or copper)
I like to scrub all of the pieces and then wiping off the polish the buff it until it shines.
Clean with soap and water and dry thoroughly.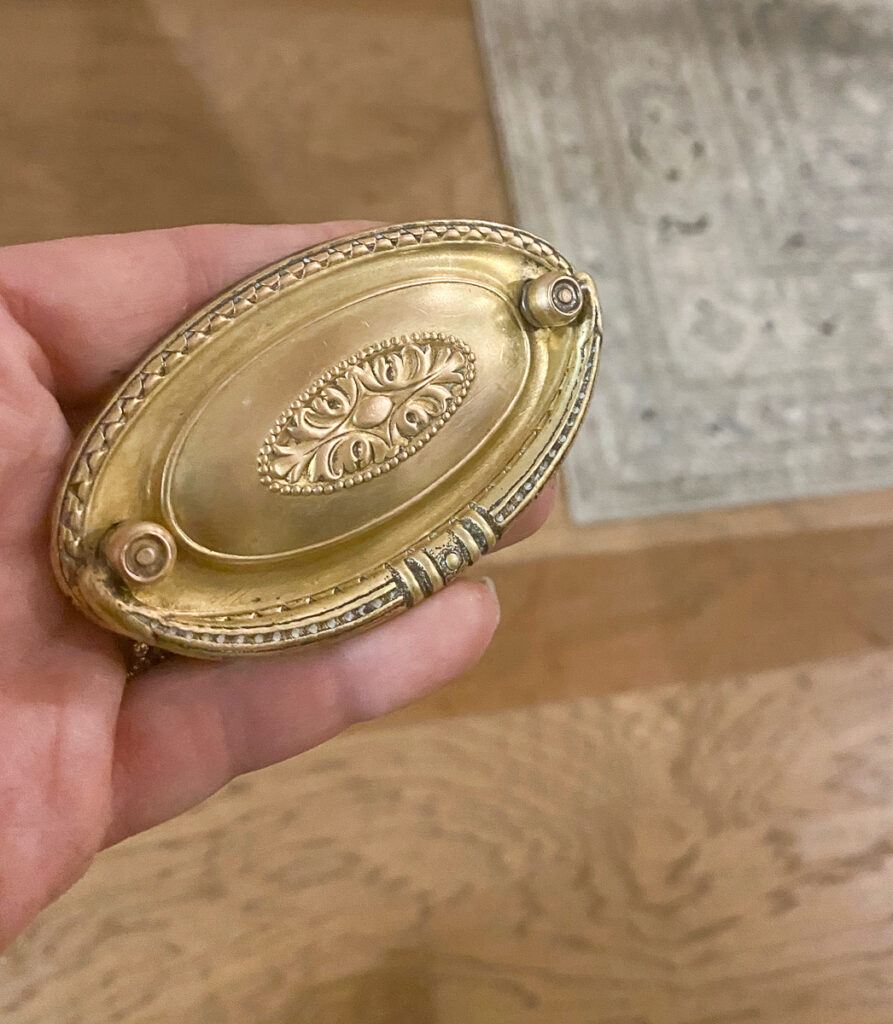 Be sure to check out the complete line of Howard's Wood Products. I have yet to find one I didn't like.
I love that these products help restore an antique, while keeping it's original finish intact. Scratches, white heat rings, watermarks, smoke damage and sun fade nearly disappear with the Restore-A-Finish.
Looking for more inspiration? One of my favorite refinishing projects also involved some clever woodworking. I transformed a bed into a desk! Click on the image below.