This is a sponsored post written by me on behalf of The Gorilla Glue Company for IZEA. All opinions are 100% mine.
A majority of my crafty project ideas start with a problem. The solution needed this week was a way to organize my jewelry, specifically corralling my ever growing collection of long necklaces.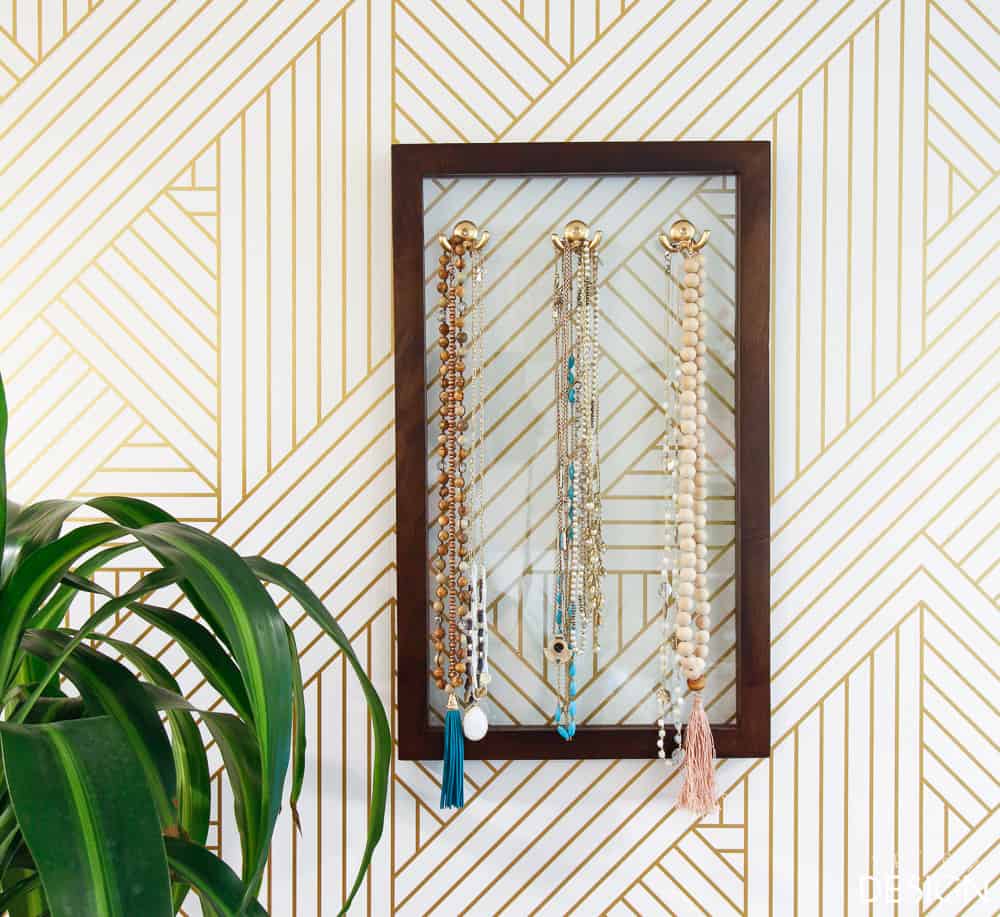 After putting on my thinking cap, this is what I came up with.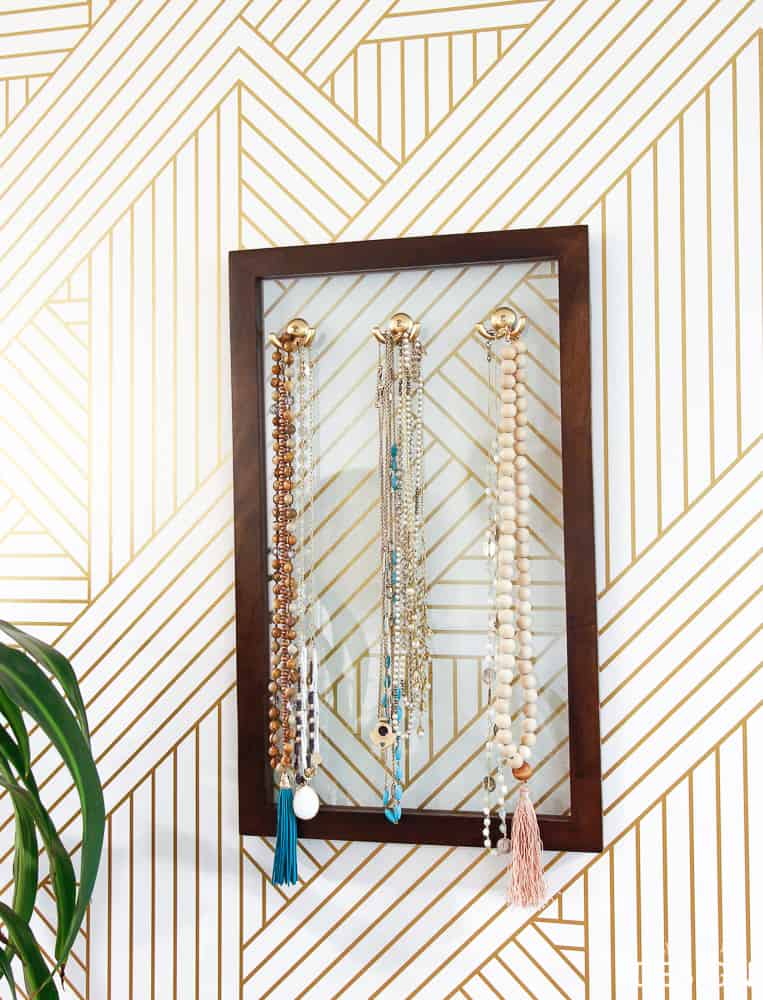 Not only do I have a way neat way to display and store my necklaces, this project is super easy! I found the Clear Gorilla Glue® formula to be the easiest types of glue to work with.  I am totally a fan!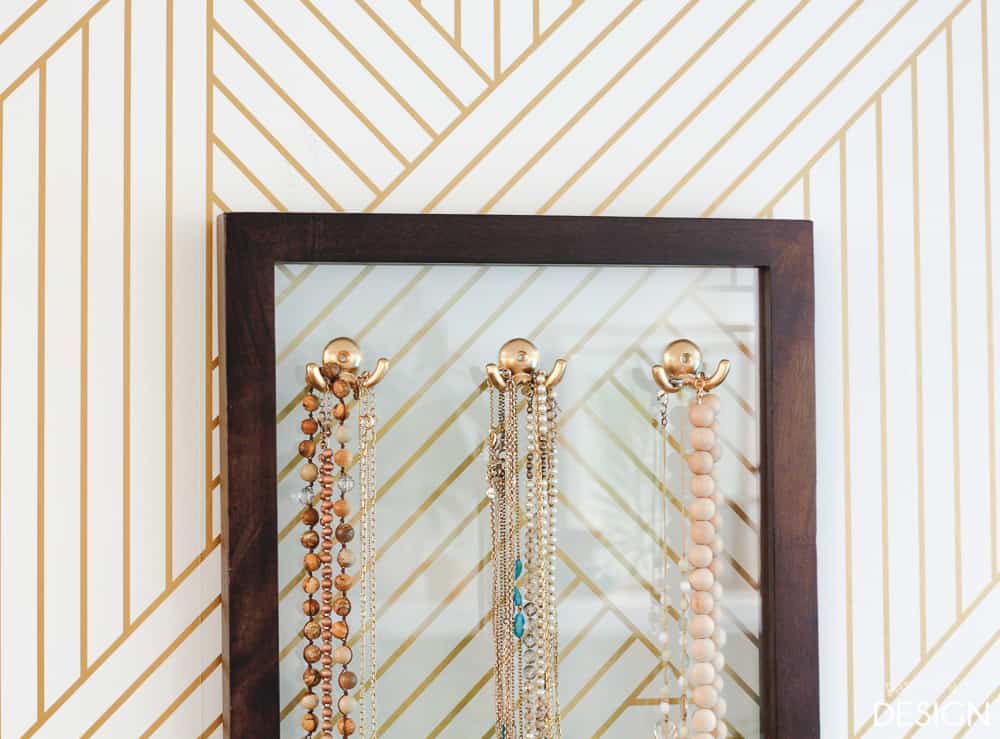 I wanted to create a clean look with my jewelry organizer so I could still see the wallpaper behind it. Having the hooks attached to the glass protects the wallpaper from being damaged by the moving necklaces.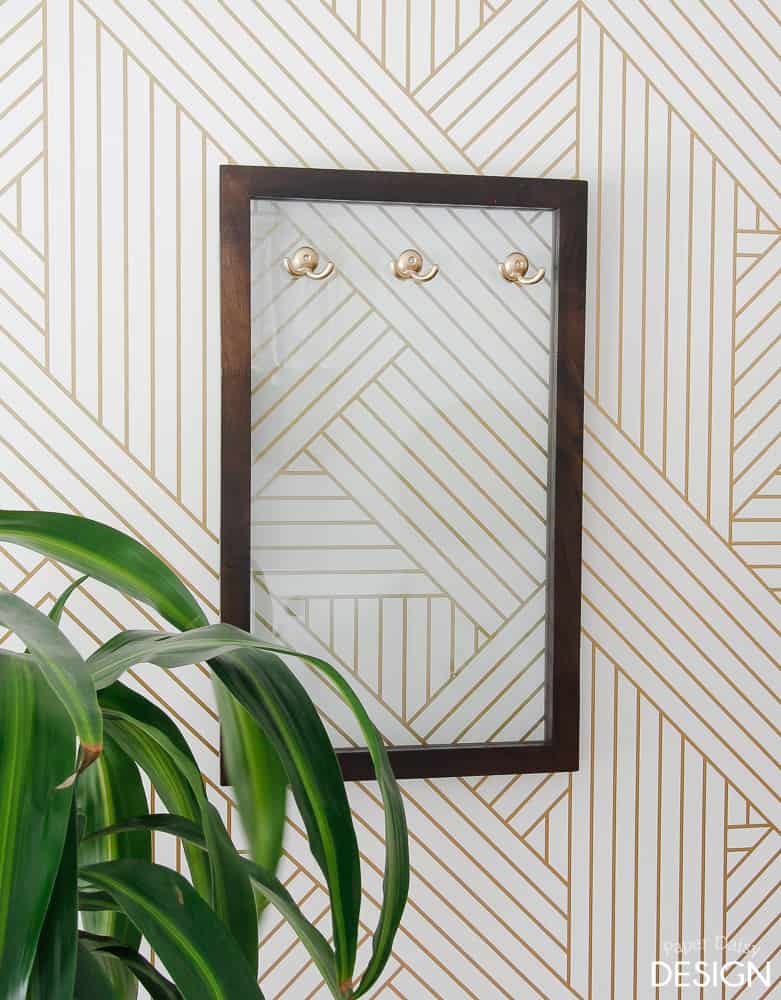 Here are the basic building blocks for this project. A floating frame, hooks with a flat back, and Clear Gorilla Glue®.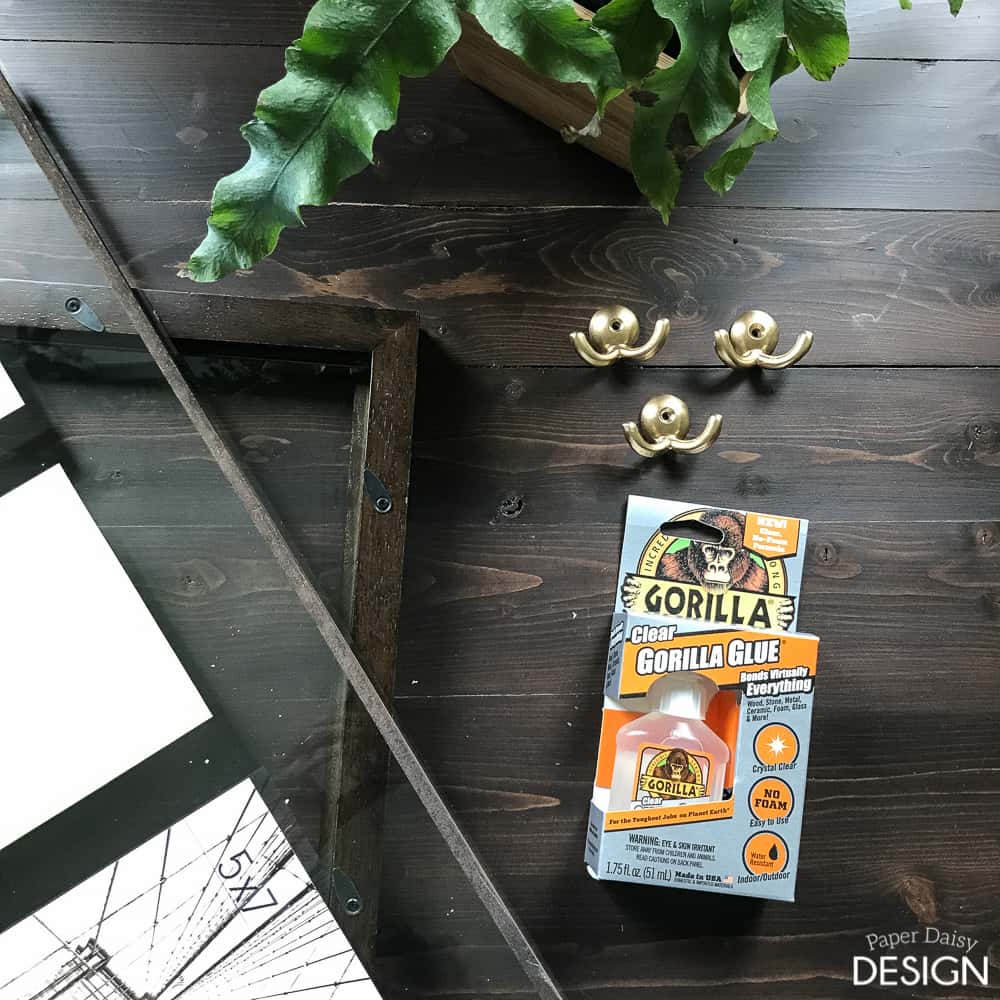 I spray painted my hooks gold first because let's face it, everything looks better in gold.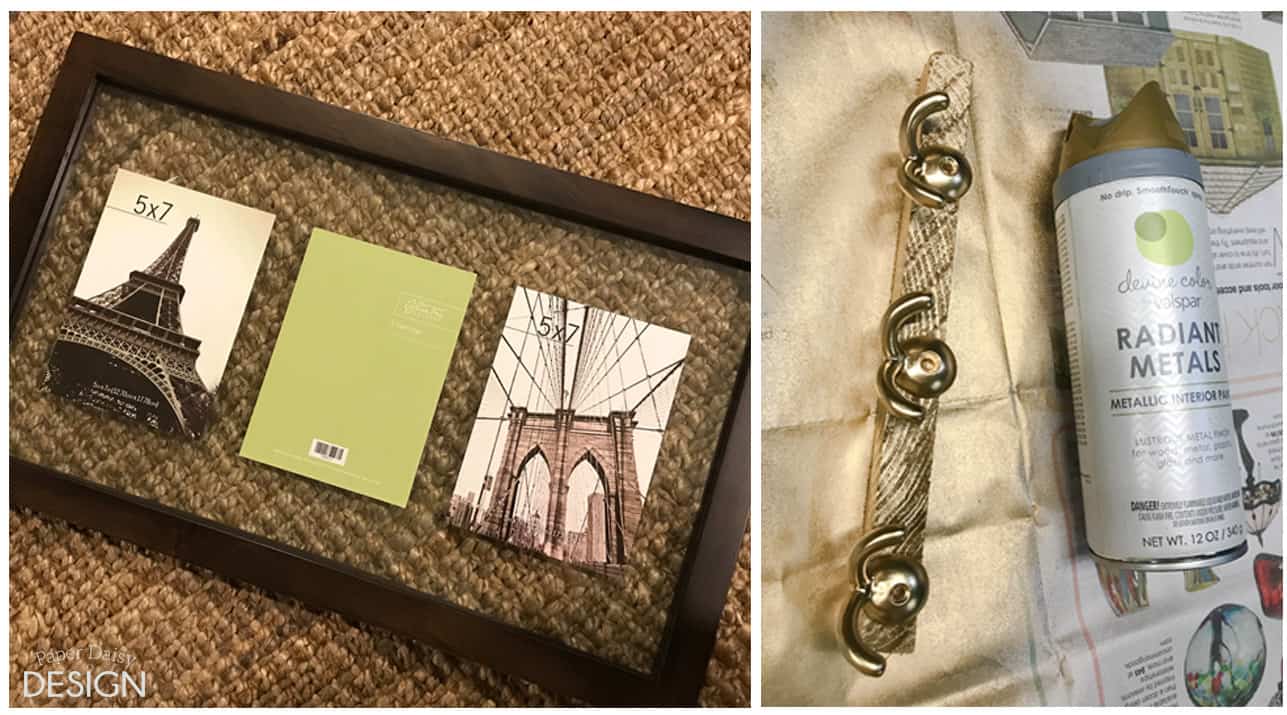 The frame and hooks were from Hobby Lobby, the gold spray paint is from Target.
DIY Glass Frame Jewelry Organizer
Directions:
Clean the frame of all smudges and labels.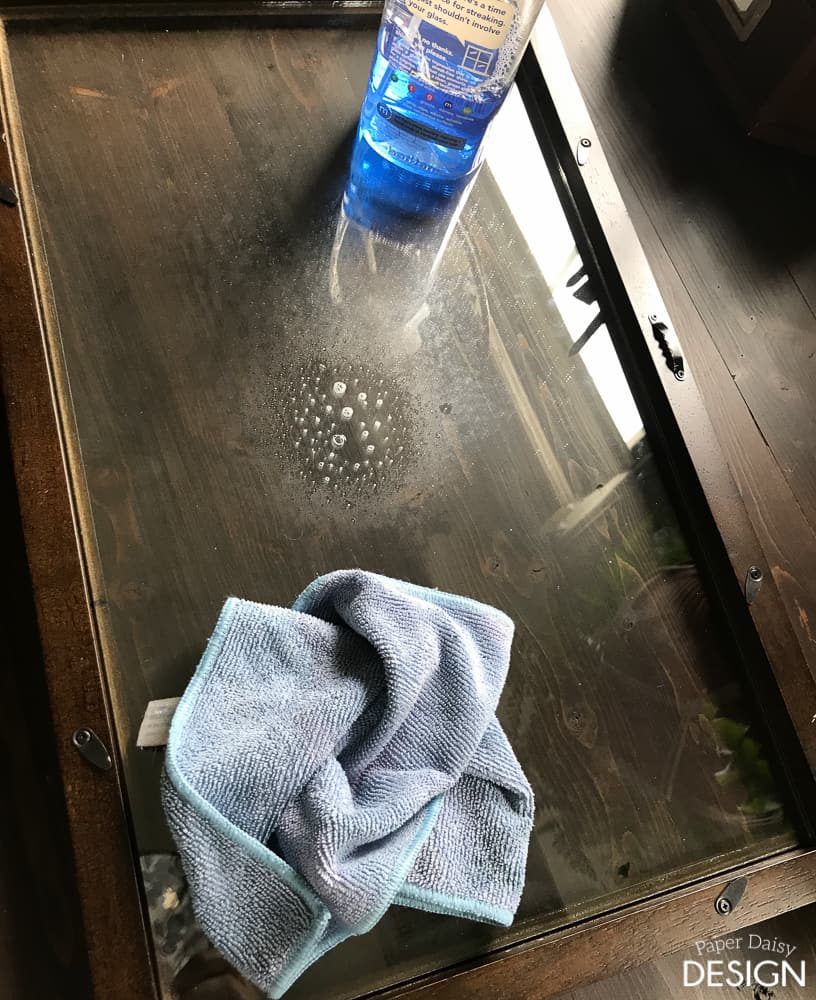 2. Perfectly align your hooks on the glass. I used washi tape to get a straight line in the back and marked the front with tape for spacing. Painters tape would work as well.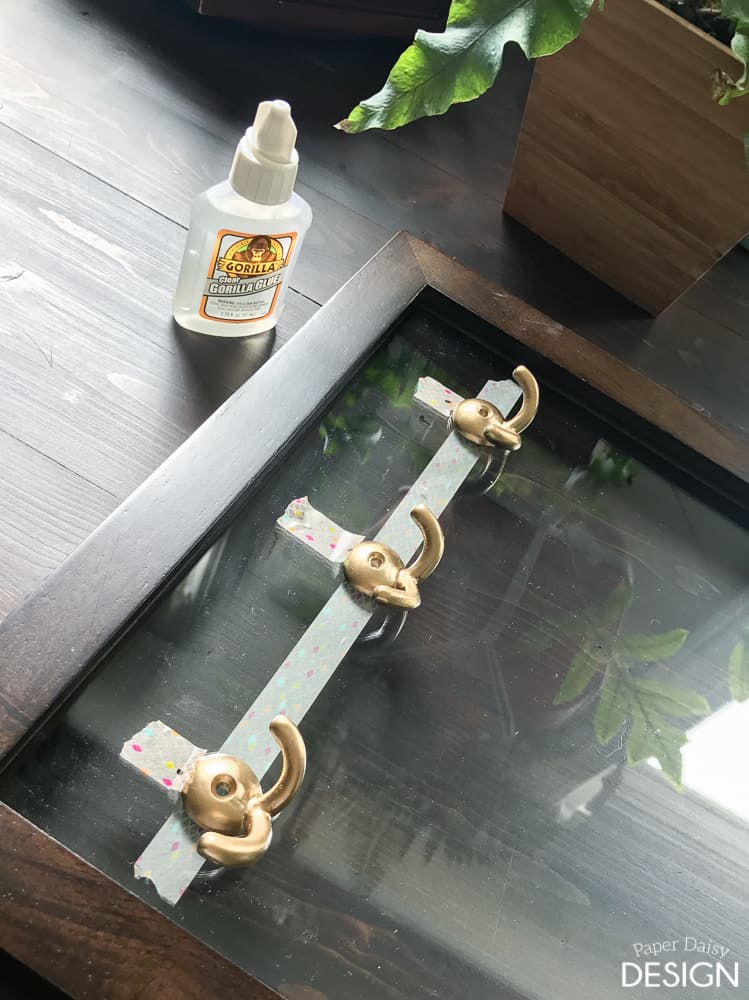 3. Dampen the glass and the back of the hook with a wet cloth before applying glue.
4. Apply Clear Gorilla Glue®  to the back of the hook.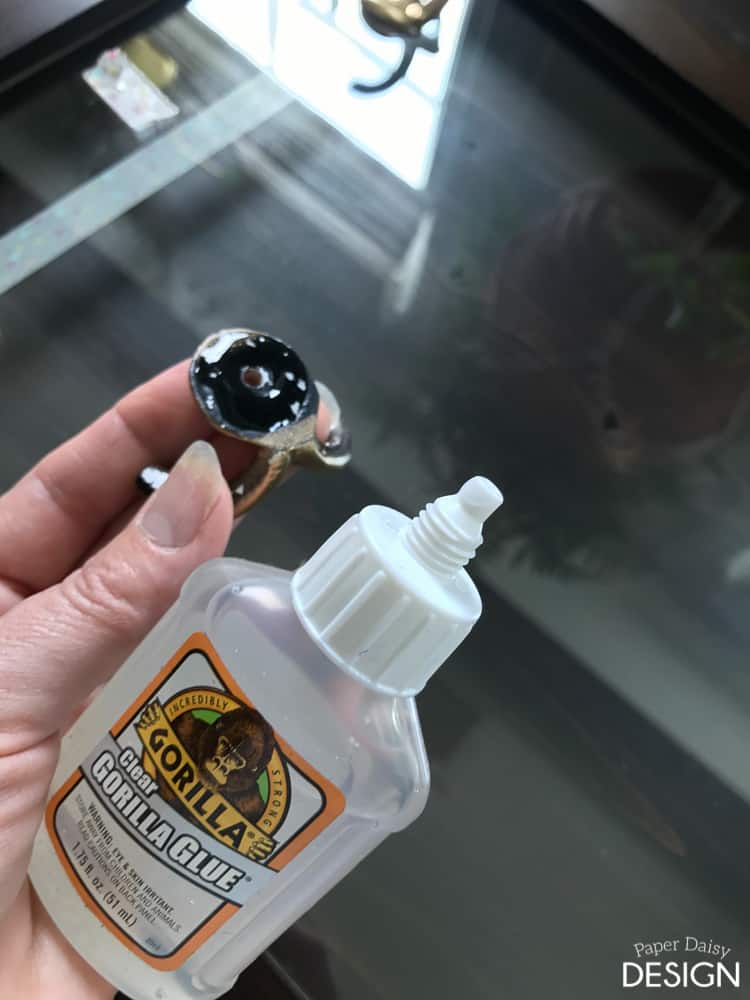 In the photo above I actually have a bit too much glue on the hook.  When I placed it on the glass, some glue oozed out. It would have dried clear, but I chose to wipe it up with a damp paper towel and start over.
That's one of my favorite aspects of the glue. It's kind of goof-proof.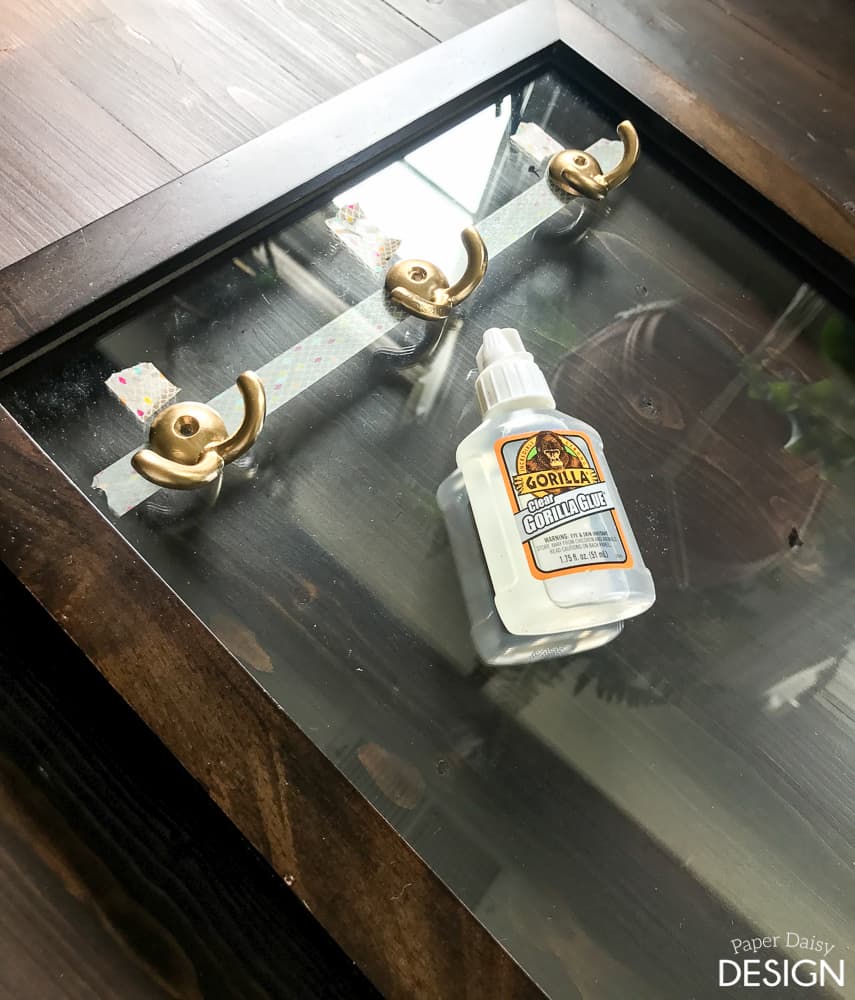 5. Double-check the alignment of your glued hooks and tape down, applying pressure.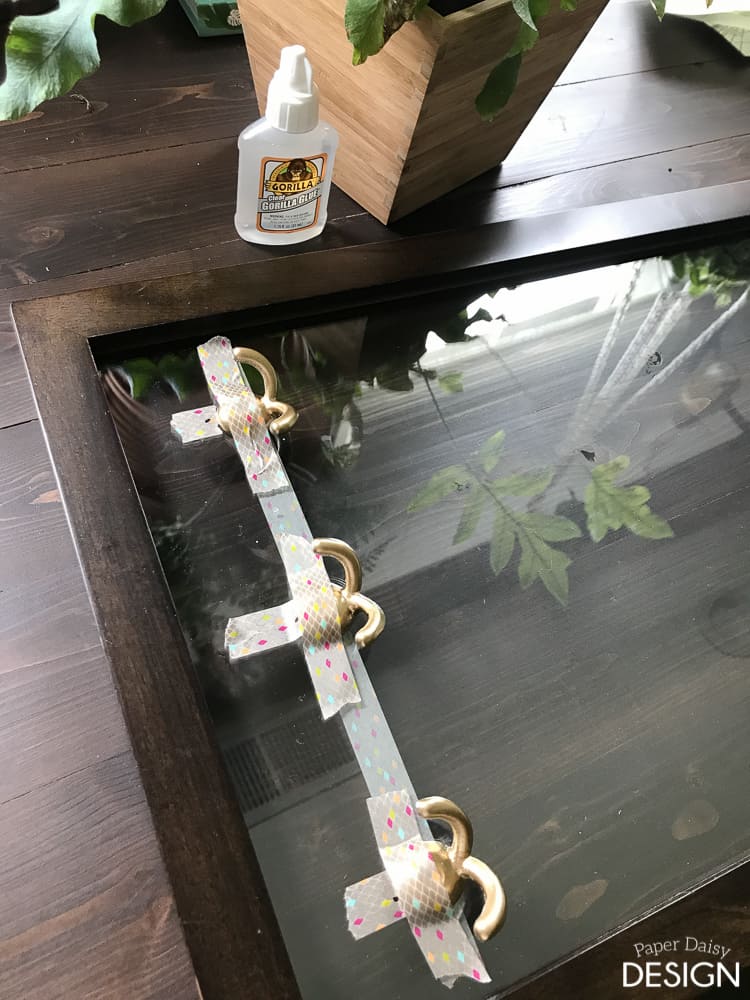 6. Allow the glue to dry for 2 hours and cure for 24 before hanging anything heavy on the hooks.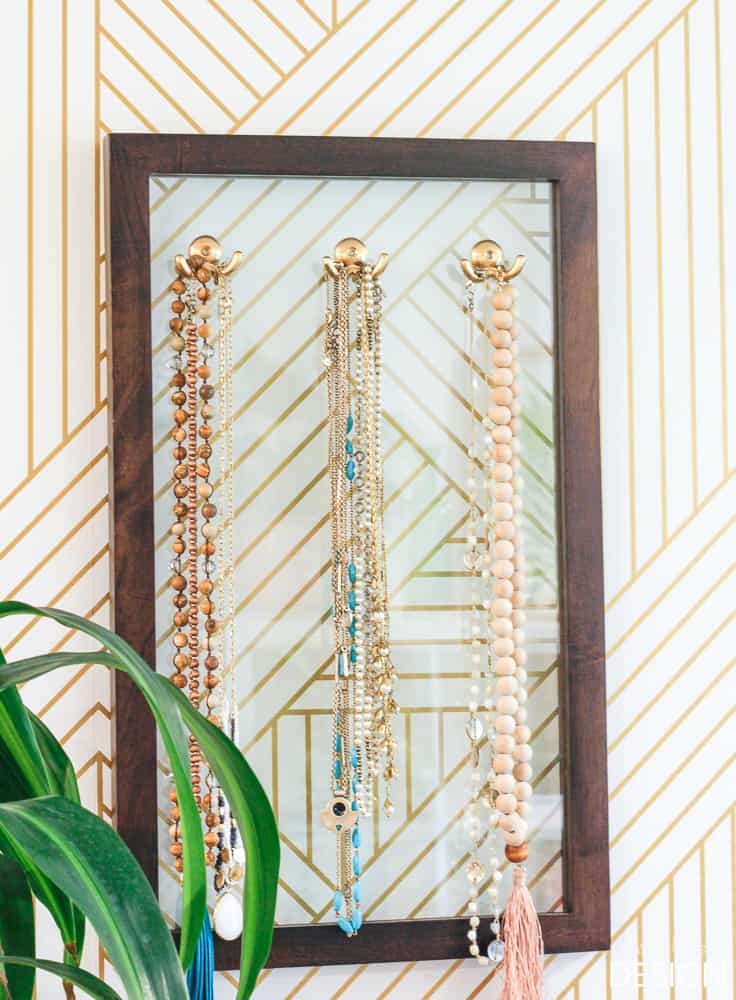 Then all I had to do was hang the frame and my jewelry! I really do love a simple project! I hope you give it a try!
SaveSave
SaveSave
Pin This!