For the last year or so I've had a bit of an infatuation with mossy arrangements and centerpieces.  I've also been itching to recreate the fabric mushrooms I learned to make several summers ago at an Anthropologie display workshop. This is a super easy DIY. Just add moss and plants to a simple container and litearlly stick in the mushrooms.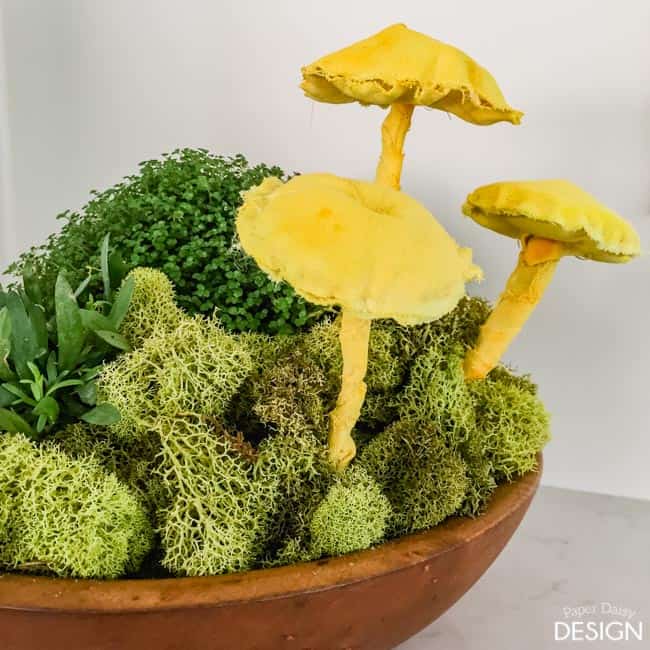 I found creating the mushrooms to be a relaxing and easy craft, definitely one that you could do with an older child or preteen.   All I had to go on for recreating these cuties were a few scattered memories and a handful of photos from the evening.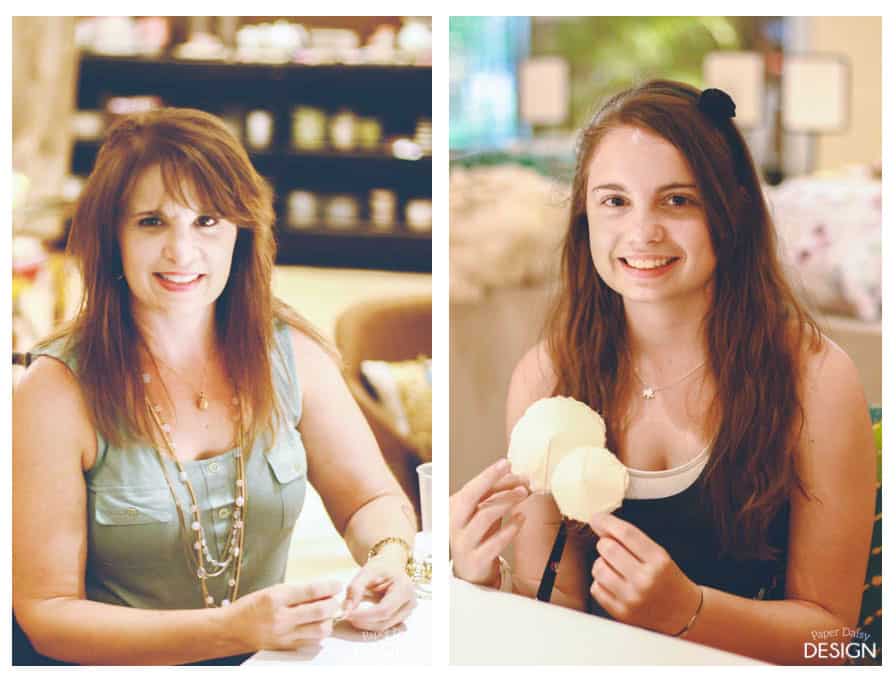 But the techniques are very simple and I had it figured out in no time.  You will soon be admiring your mushrooms too, especially if you do a little pre-planning and do not have to wait for paint to dry.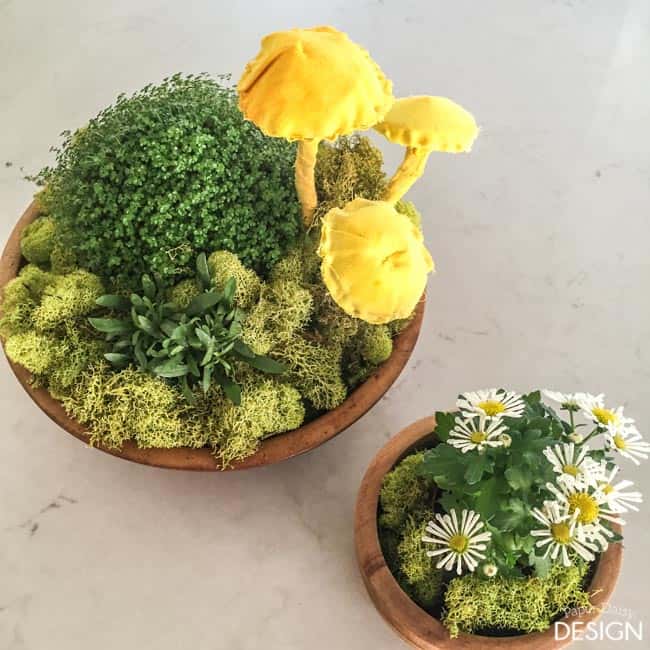 How to make Fabric Mushrooms
Supplies:
Circle punches
cotton fabric or muslin, scraps are perfect for this
stuffing
cardstock
needle and thread
wire
stapler
glue gun
acrylic paint and small brush, optional
Assemble your supplies and punch out as many circles as needed for mushrooms. One per mushroom.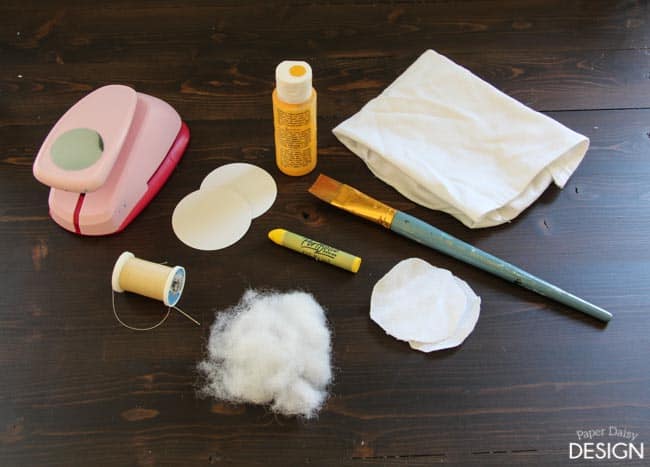 2. Cut a circle of fabric just about a 1/4 inch or so larger than the circle. You will need two fabric circles for each mushroom.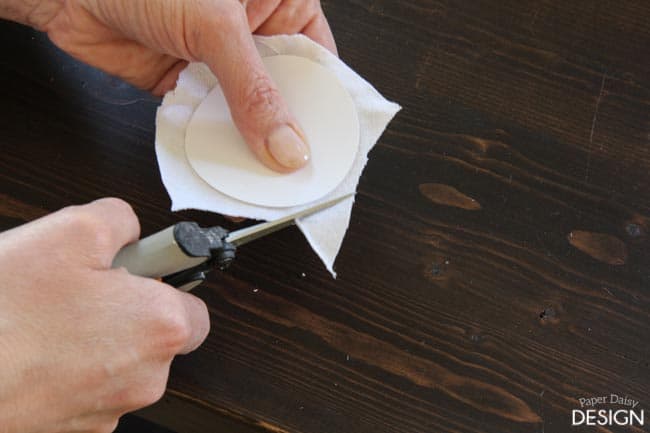 3. Cut a slit in the circle of card stock just up to the center.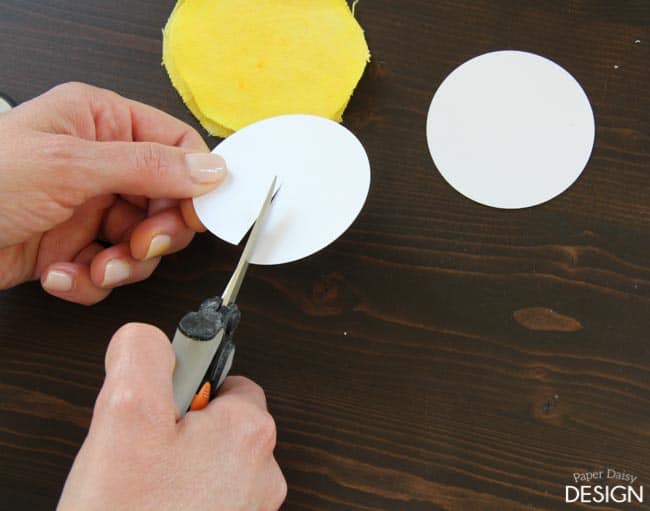 4. Work the circle into a soft cone shape, overlapping at the slit just a little. Staple in place.
5. Paint the fabric rounds if desired. I used watered down acrylic craft paint.  I wanted it to have a softer look, like a watercolor or dyed fabric.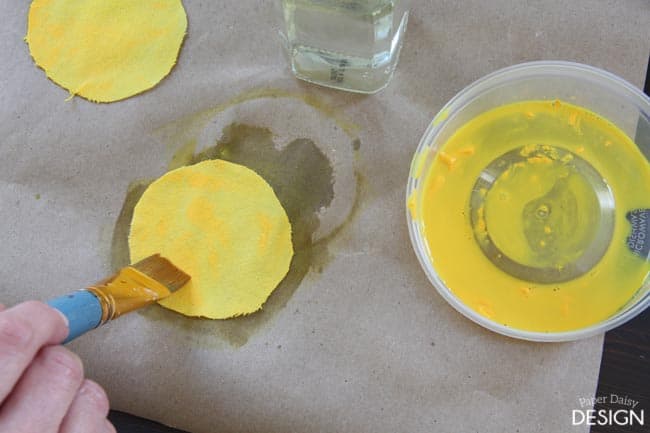 6. Once the fabric circles are dry, assemble the cone, batting and fabric rounds into a "mushroom sandwich" with the fabric as your "bread".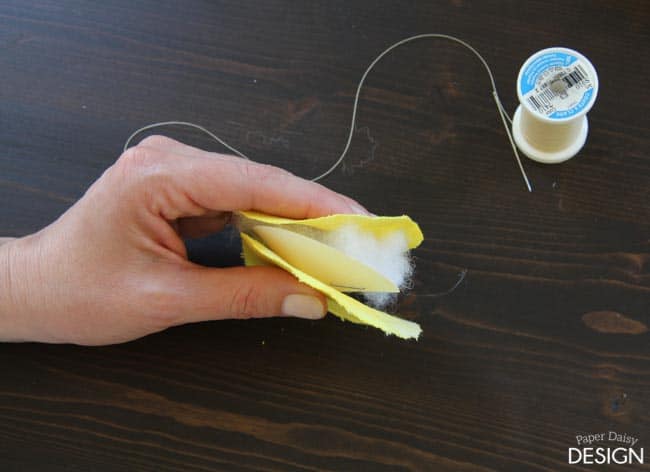 7. Stitch around the edges of the fabric, using a basic stitch. It is desirable to have the fabric pucker and ruffle a little to mimic the edges of a mushroom. Add a knot at the end.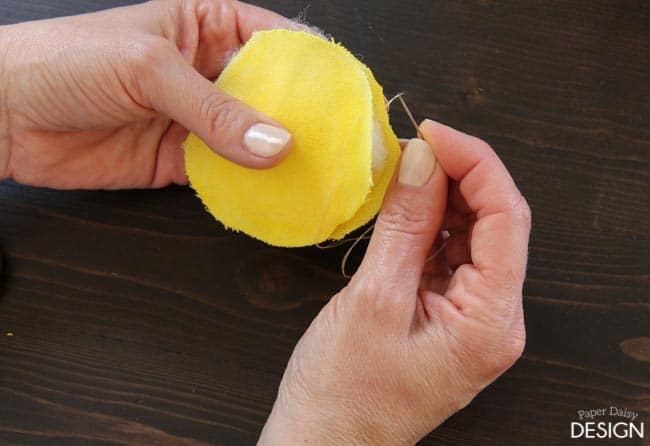 8.  Fold a length of wire in half and bend over the tip. This will allow you a stitch the wire to the mushroom base. Stitch through both layers of fabric and the card stock.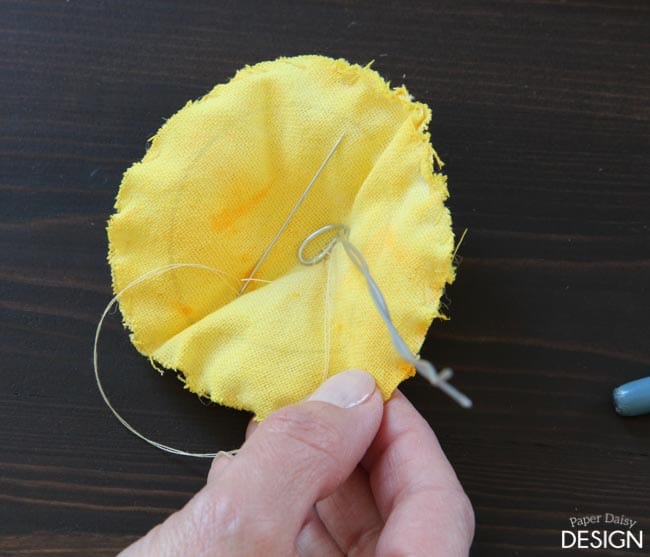 9. Using a dot of hot glue at the base, wrap a narrow strip of fabric around the wire.  I just tore the fabric into strips to create a rough edge.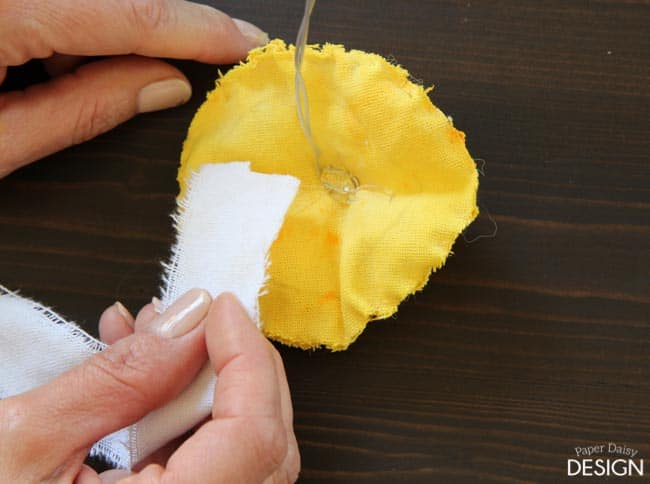 10. Once the wire is covered and the glue is set, paint the stem of the mushroom. (I stitched this side of the mushroom below a little tighter after I painted it.)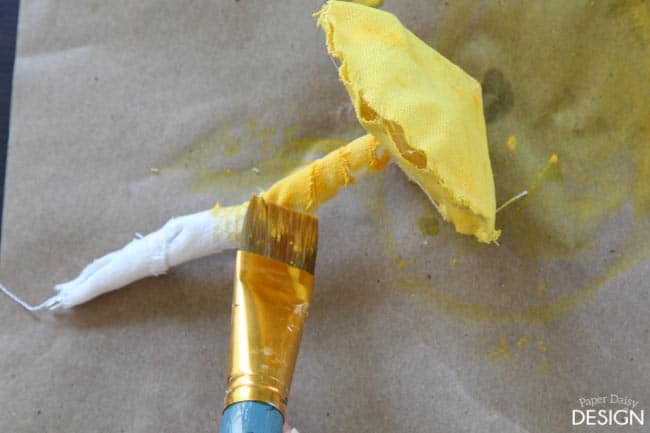 11. To create the arrangement I used combination of small plants nestled in a bowl with green floral foam tucked around the miniature pots and topped it all with loose green moss. The plants I used were Baby Tears and a miniature lavender plant. But tiny ferns would also work.  Think of plants that would naturally appear in a wet, shady area and you will create a natural looking moss garden.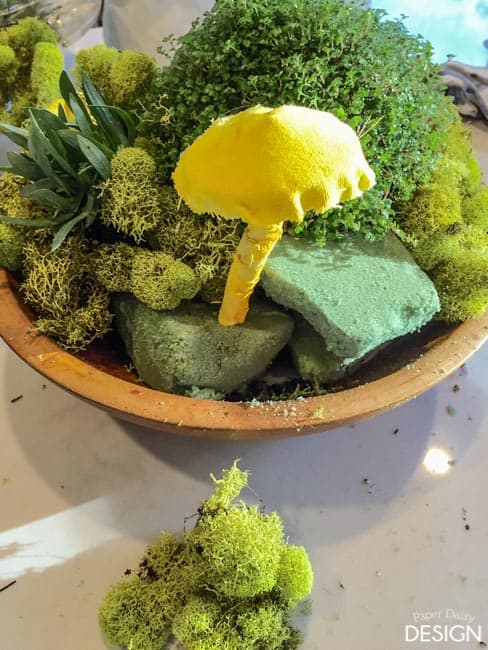 And that's it!  What I love about this arrangement is that it is nice and low, perfect for the center of a dinner table.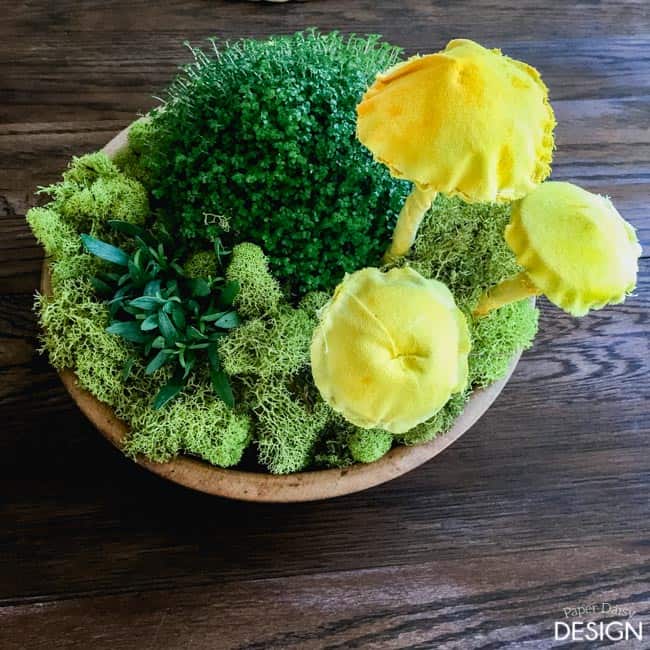 If you are wondering if yellow mushrooms really are a thing, they are!  Just google it.
The only thing different than what I've imagined about this moss and mushroom garden is it's singularity.  I wish I had time to make oodles more and cover my dinning room table with them in wooden bowls or glass dishes. Wouldn't that be fun? Maybe next year. Wink!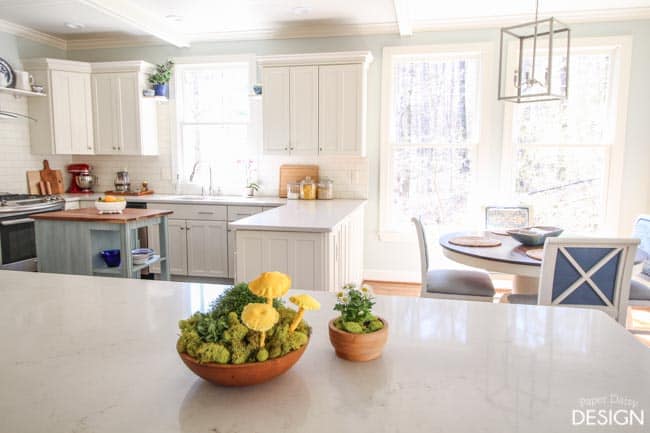 I'll be back before the weekend, hopefully, with more spring looks around my house. I'll leave you with this sneak peek. Happy Spring!
Want more mossy inspired arrangements? Check out this post from my "fresh fall" tour. Click here.