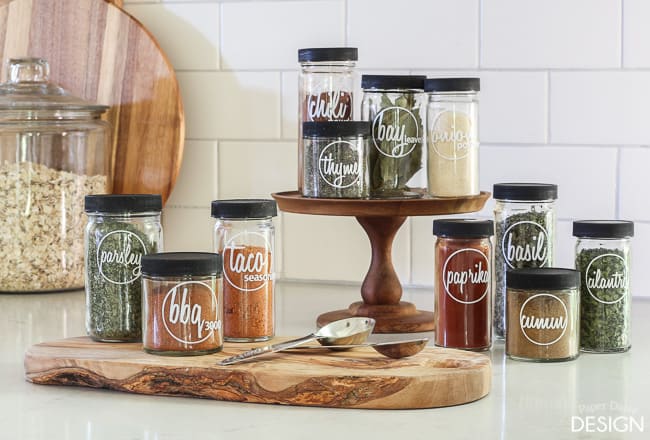 As promised I'm back with the FREE download of the cut files for the spice jar labels I designed.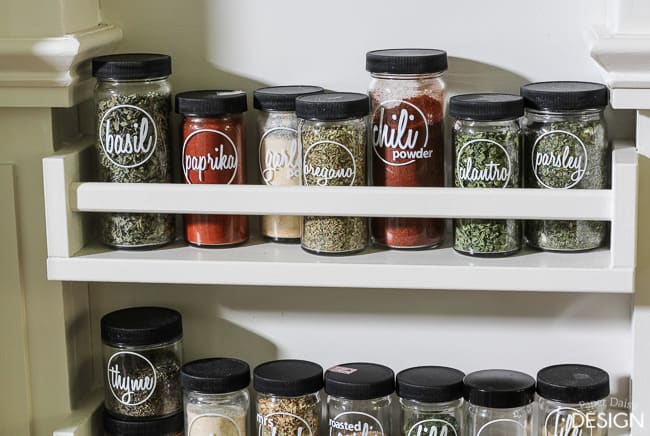 After I built this  Easy Built-in Spice Rack Ikea Hack,  I wanted to create custom labels for my spice jars with a little bit of whimsy but still look clean and uncluttered.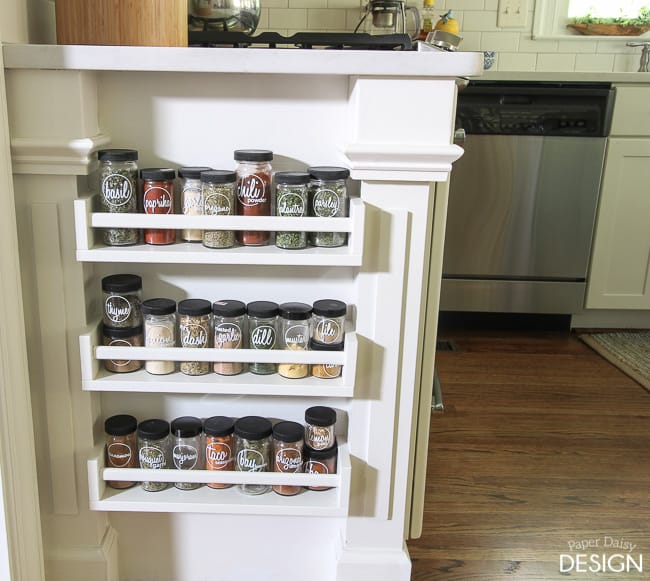 I was waiting for just the inspiration to hit me and I think these perfectly suit the look I was hoping for.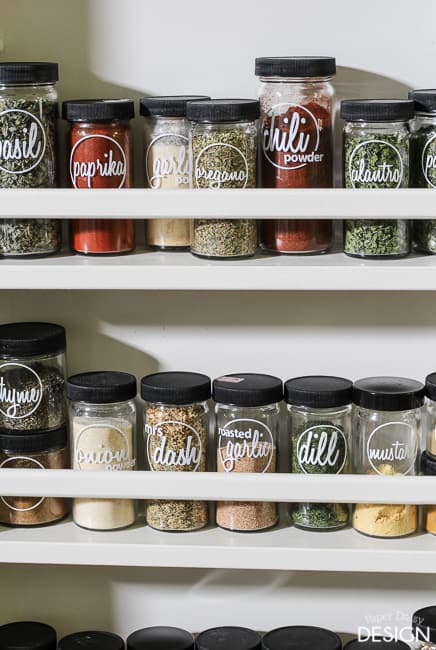 Jar Sources
My jars are from Penzey's Spices. Some of the jars I removed the existing labels and some I purchased empty.  You can purchase them at your local store  Their spices and spice blends are fantastic.
If I didn't already have them I would definitely buy these with the silver lids  (Affiliate link for your convenience.)
I've added a few more shopping options for jars at the end of the post.
Here are a few important quick tips.
The most important tip for these particular cut files is to use the highest quality vinyl.  I started with some white vinyl I had in my stash.  I don't know for sure, but I'm pretty certain it was actually Silhouette vinyl. When I ran out, I went to my local craft store and purchased another brand it was awful. I've included a few vinyl sources here that I will be testing. They are supposed to be very durable.
Clean the jars thoroughly and let them dry. This will insure proper adhesion.
**UPDATE: It has now been several years since I created these and all of the ones with the "good vinyl" have held up perfectly.
How to apply the labels.
Download the appropriate files below for your cutting machine. Be sure to use the best quality vinyl possible.
After they are cut, start cutting out each individual spice circles with scissors. Using a weeding tool, lift off the outer circle.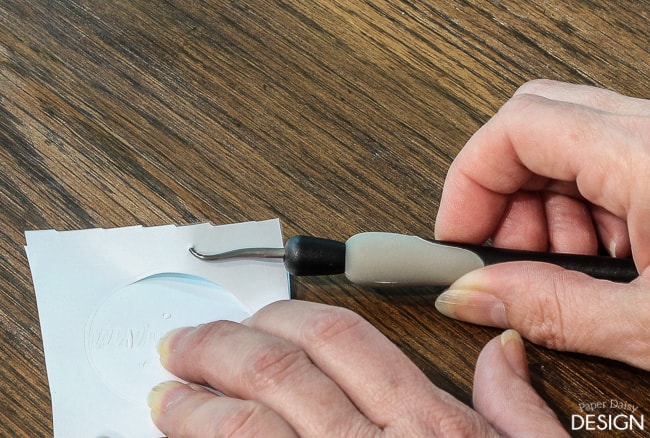 Then carefully start weeding the inside. If the spice name has an "i" you will likely need to hold the tool on top of the dot to keep it in place.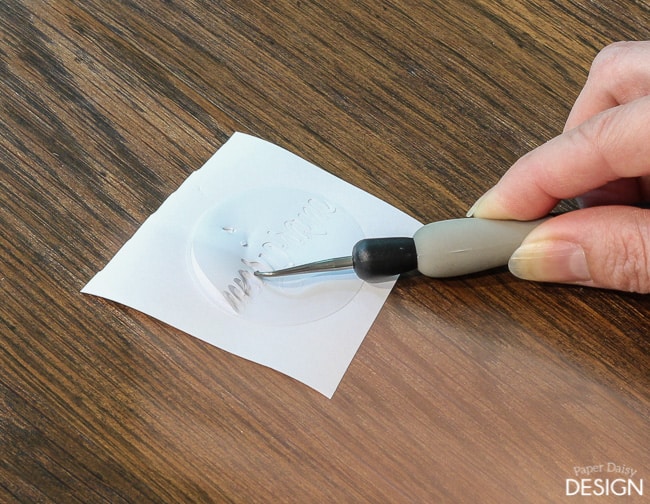 Next weed out the center of the letters.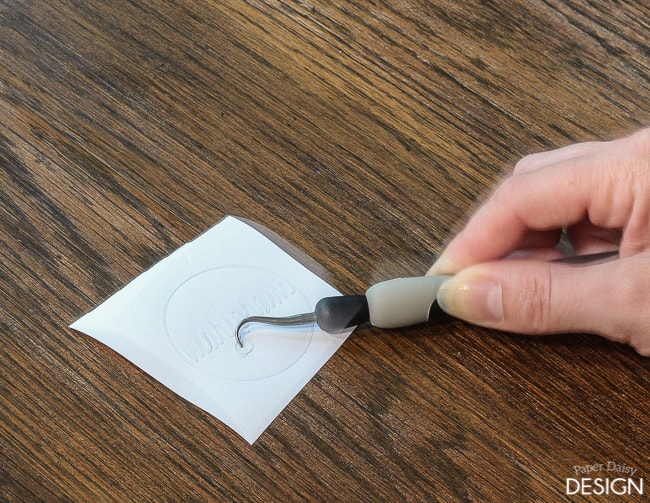 Cut a piece of transfer paper the size of the label and burnish on top. Remove backing and apply onto jar.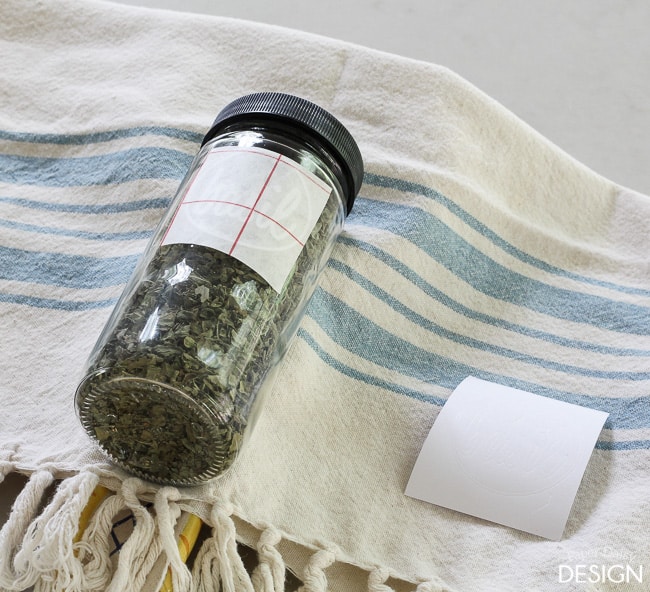 To keep the jar from sliding around while adhering the label, I used a spoon rest under towel.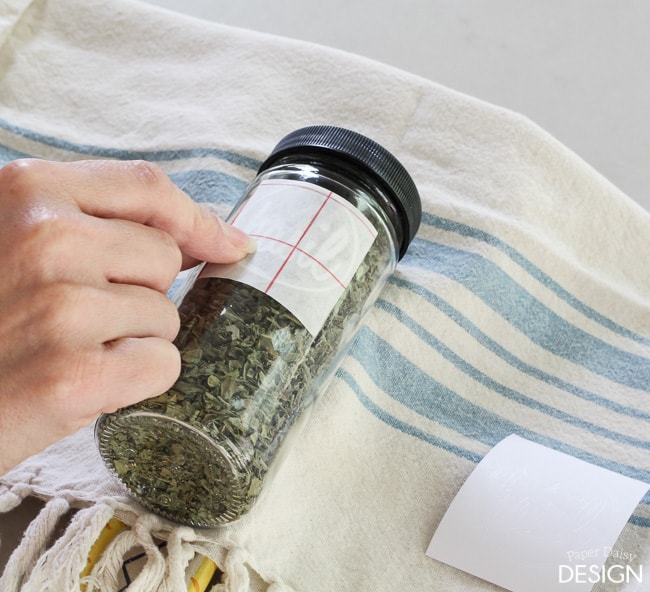 Make sure you burnish the label firmly to transfer it to the jar.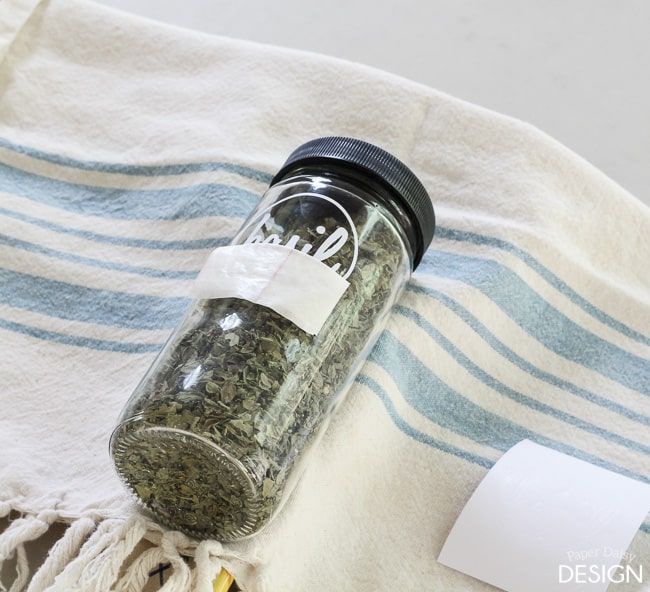 I found it helpful to lift and roll the transfer paper down instead of any other direction.  Can't really explain why, but this seemed to be the best motion. Especially for the labels with the small additional words like powder, etc.
I love that you can clearly see the spices!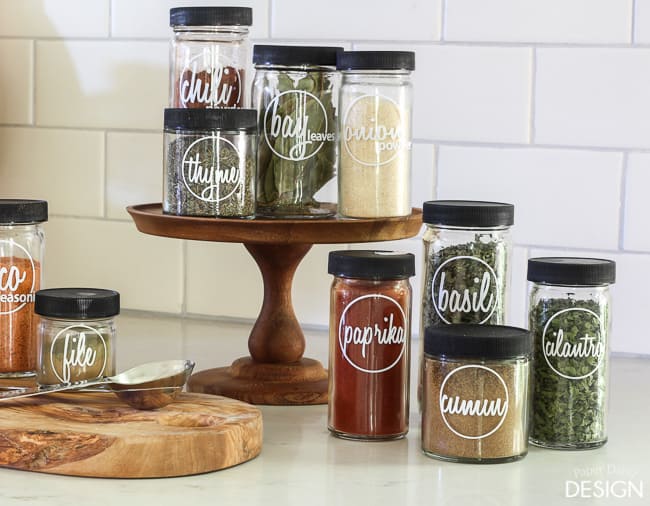 I must warn you up front, the labels with the extra words like powder or seasoning were a bit frustrating to work with.  The size of the current labels now work without too much trouble,  but I would hesitate to reduce the size of these files.
This is also why I duplicated some of the labels without those words on the first file.
The download is FREE but, I'd greatly appreciate it if you gave the blog


a little love by following me on your favorite social media.
Follow me on Pinterest
Be an IG friend on Instagram 
Like Deeply Southern Home on Facebook
**Never miss a Post! Subscribe via Email**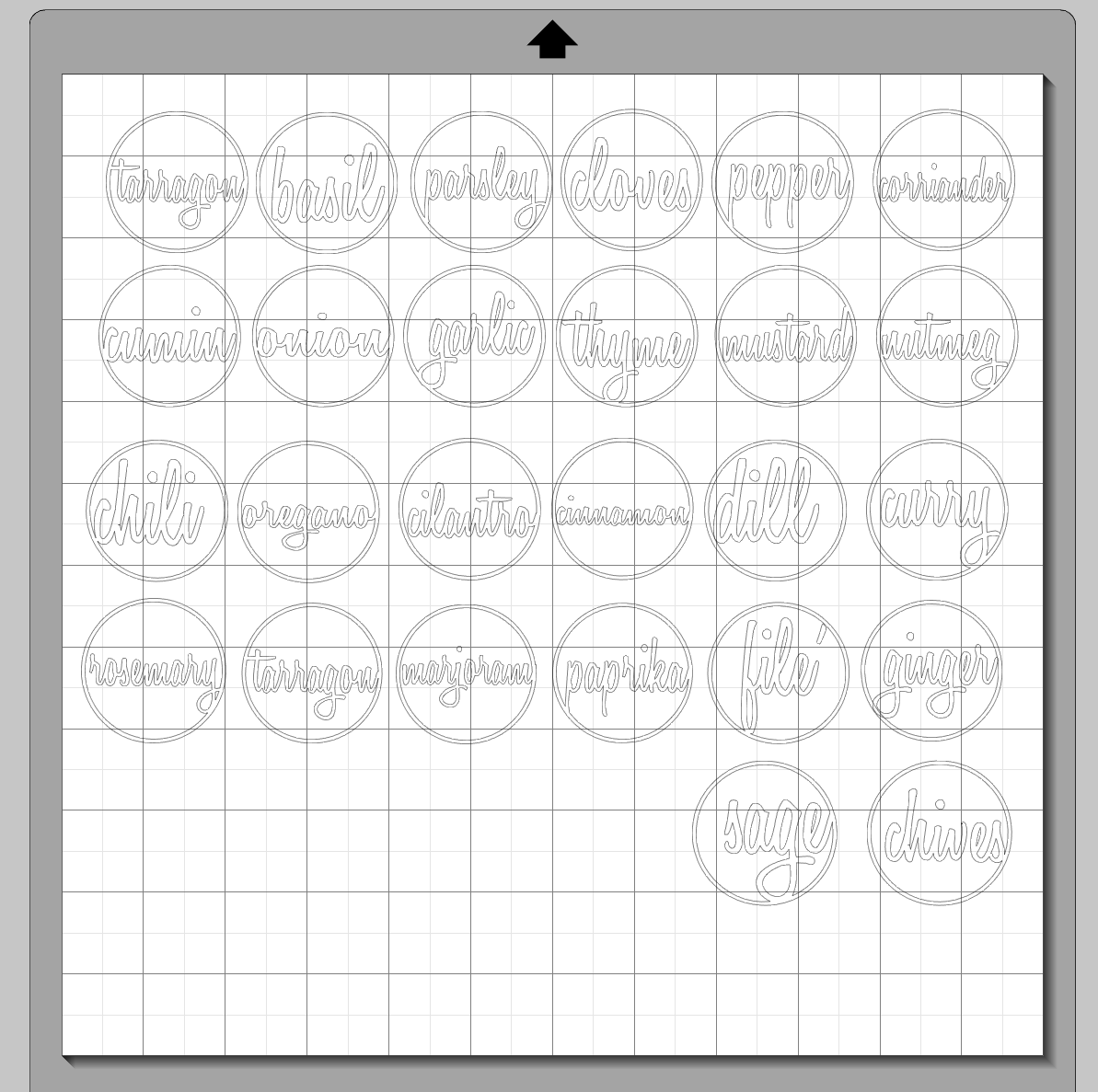 You can download this Silohouette cut file with the most common spices HERE.
This file contains the extra small descriptive words and a few of my favorite spice blends from Penzey's.  If there are some you don't or won't use, just delete them before you cut the file.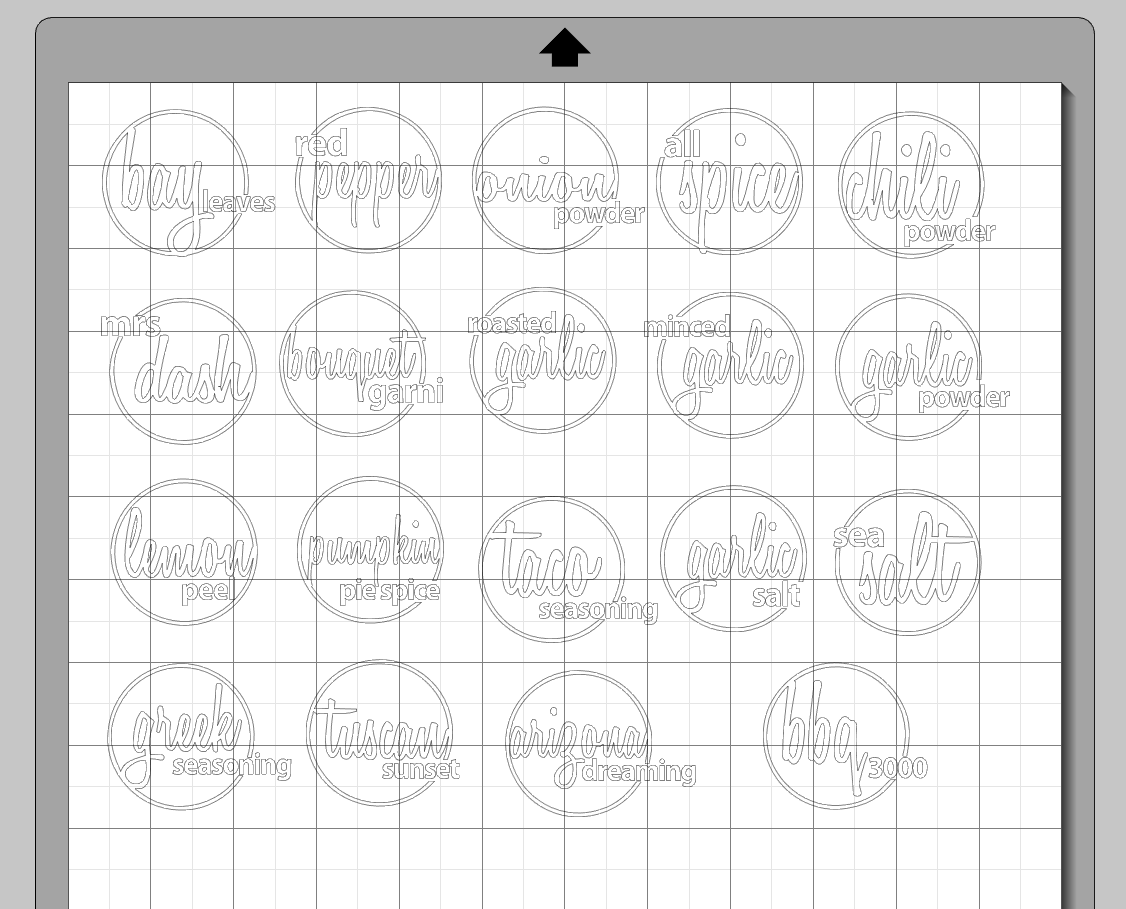 You can download the more complex designs HERE.
SaveSave
SaveSave
Shop the post
I hope you enjoy these labels and I'd love to see yours displayed! Send me a photo!
These files are not available in any other format. I do not have a way to test them on any other platform. Sorry. Please do not ask for me to send an SVG to you. I don't have one.
Be sure to check out my tutorial for building an Easy Built-in Spice Rack Ikea Hack if you need a handy place to store your spices.