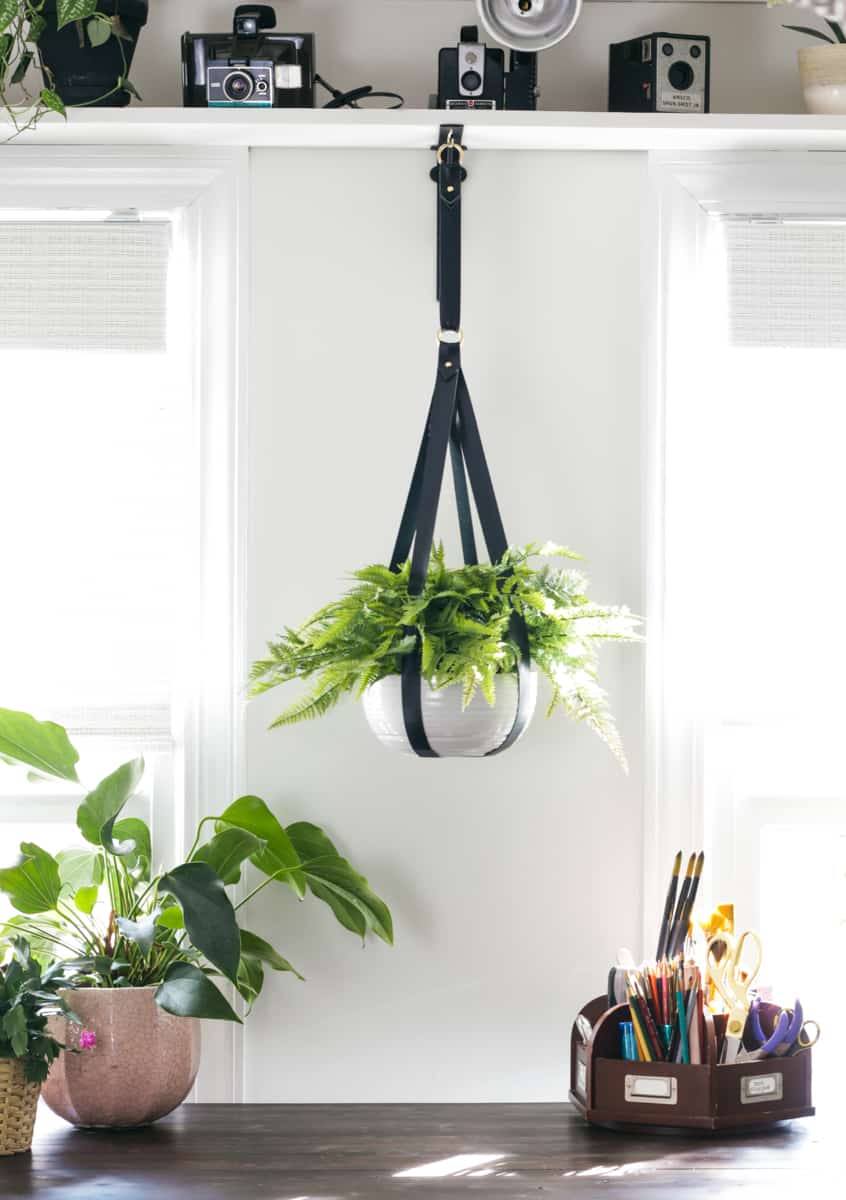 If you love the look of plants in your home but can't seem to keep them alive and macrame is not you thing, then I've got just the perfect, super-easy craft for your hanging "plant" needs.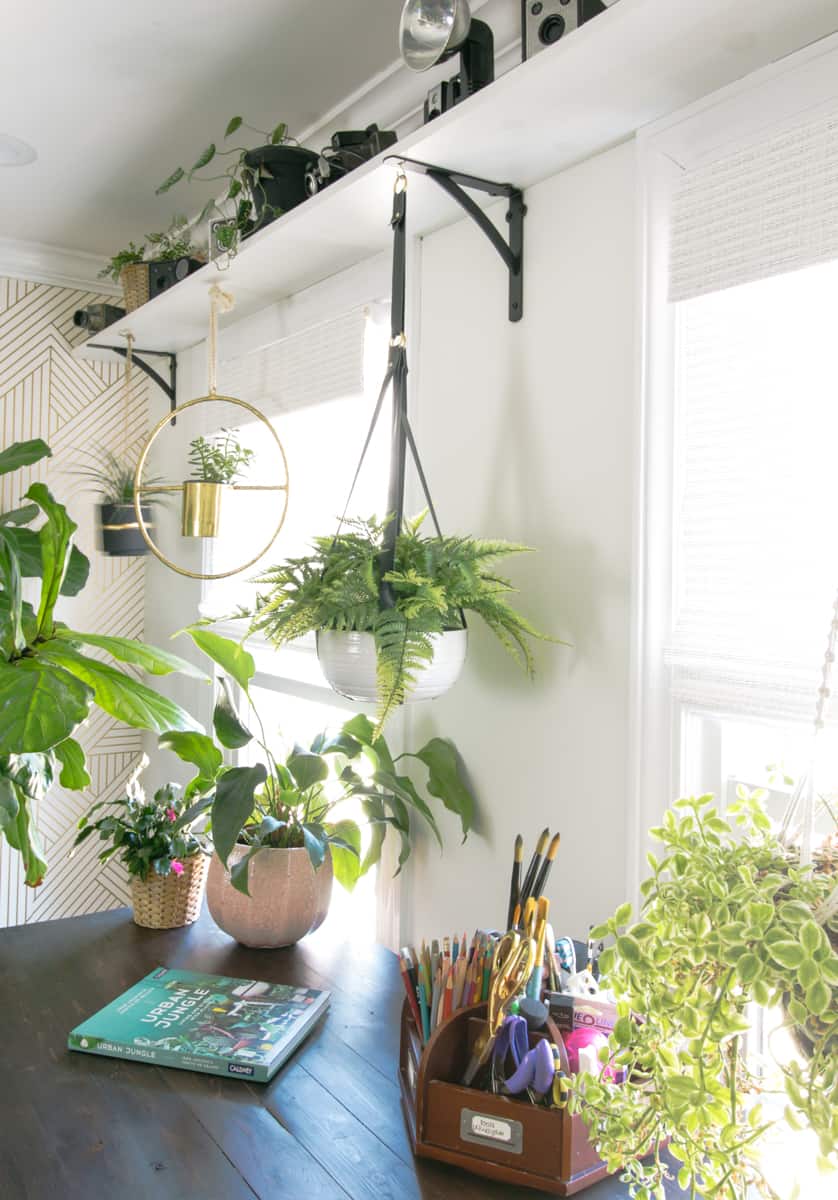 This post contains affiliate links.
First let's set a few parameters. This is a simple DIY with inexpensive materials. This also means that while it is perfect for a light weight planter like this awesome looking one from Target, it will likely not be strong enough to support the weight of a real plant in soil and a planter. (This faux fern is always selling out at my store so I would suggest picking one up online here. ) But not to worry, I am creating a sturdier version next!
I chose black vinyl because it was the only faux leather with a realistic leather look for the backing as well as the front. All other colors available had a white backing that would have been visible once the hanger was up.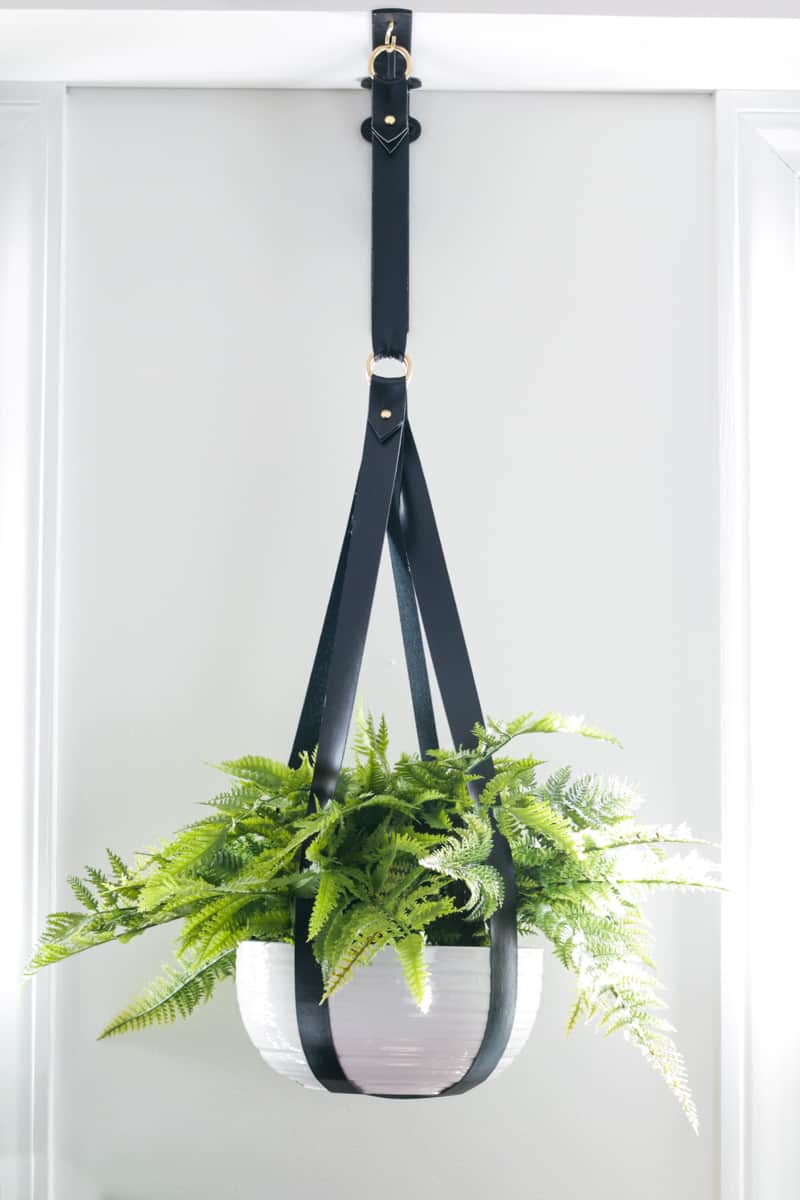 I used a vinyl that looks like leather, basic office brads and 1 inch round wire rings. You could easily secure all of your materials for under $15 not including the plant. (This plant is very realistic looking and was $29 but it will never die so it's a very sound investment!)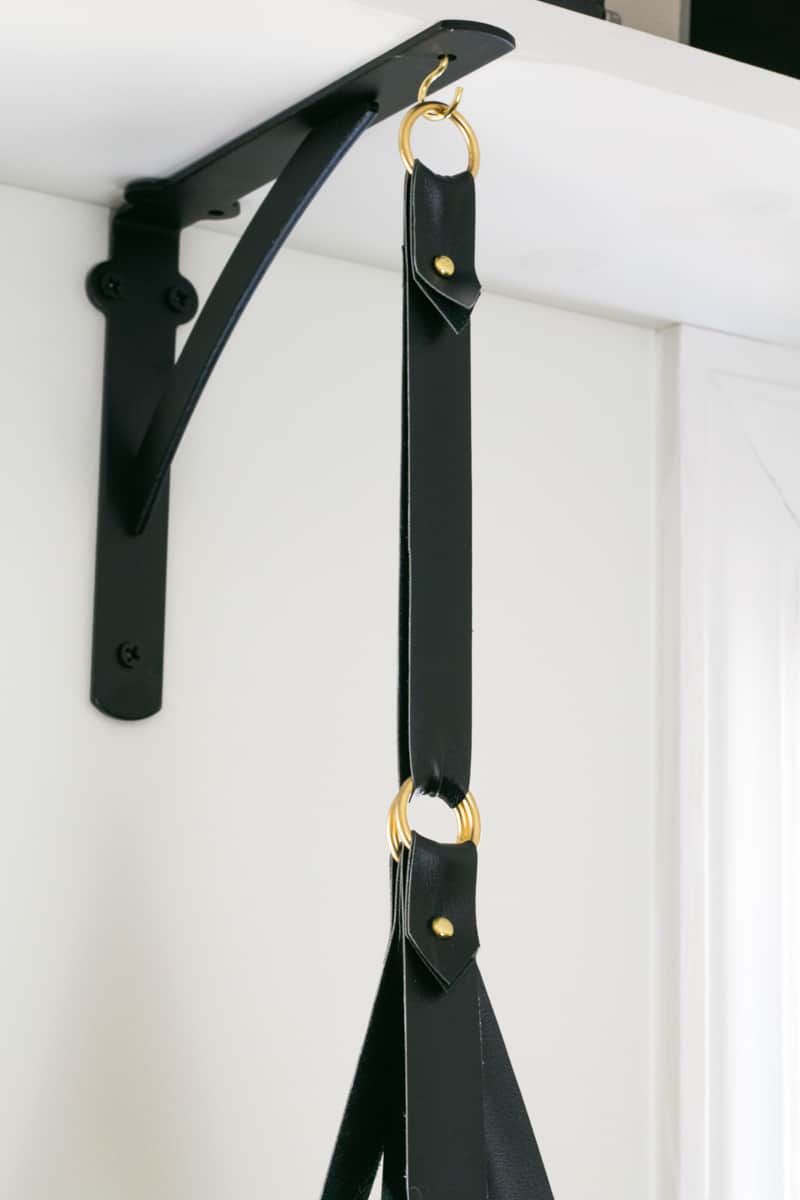 To make this hanger you will need:
About 1/3 yard of vinyl that looks like leather, (With this you could easily make two. One to keep and one to share.)
Gold brads
3 one inch wire rings
gold spray paint
metal ruler
Begin by cutting the fabric into 3 one inch strips.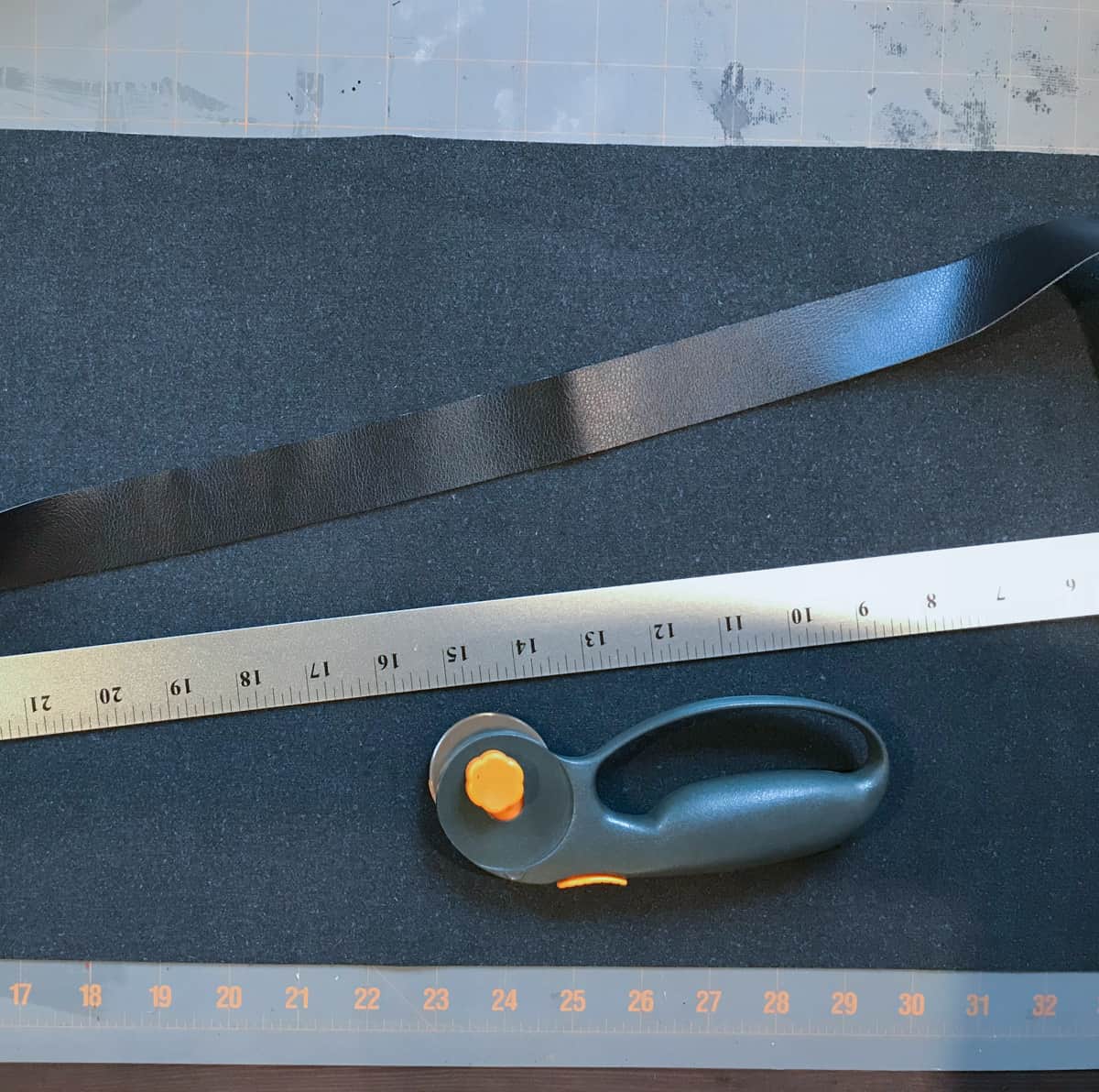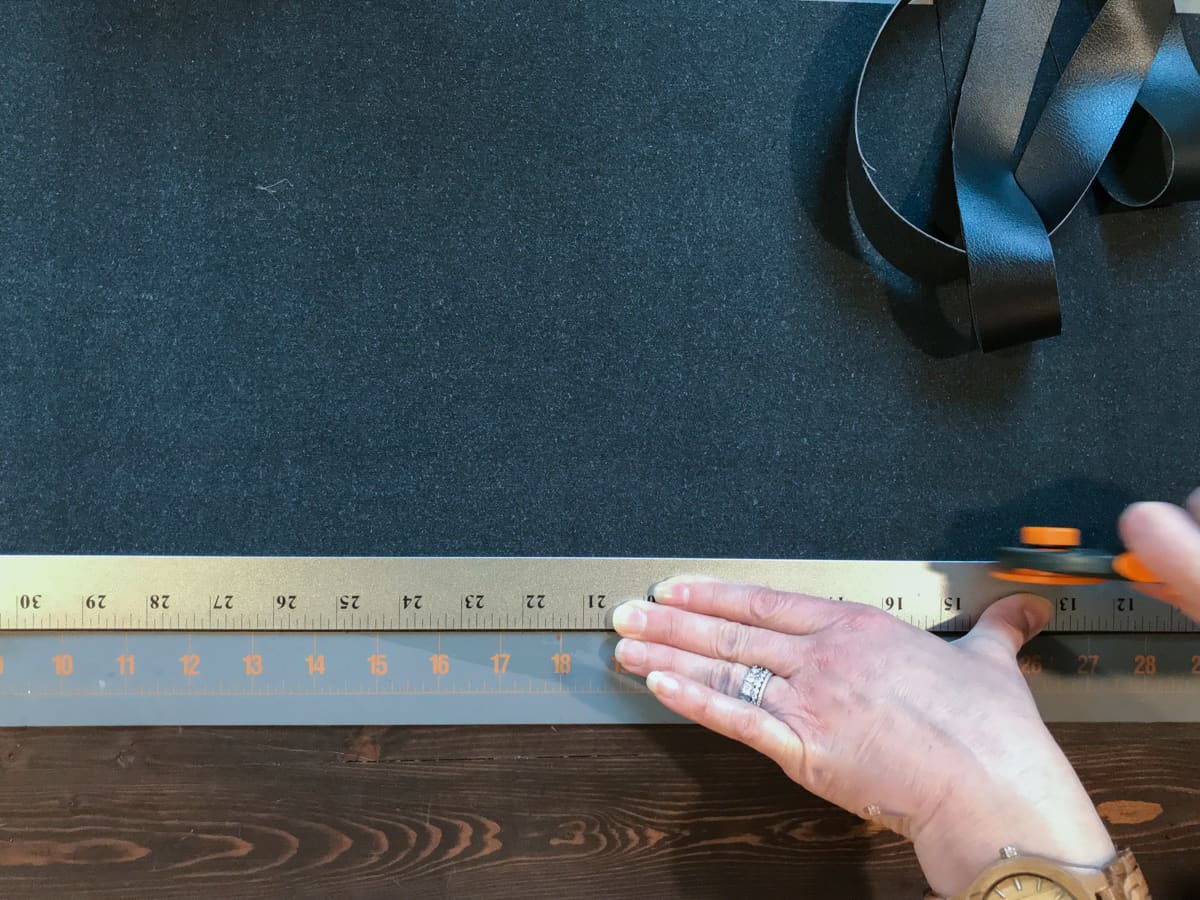 I found it helpful to clamp down the end of my metal ruler to hold it tightly in place as I cut.
2. For this planter, I cut 2 strips to 50 inches. The third strip is cut to 21 inches.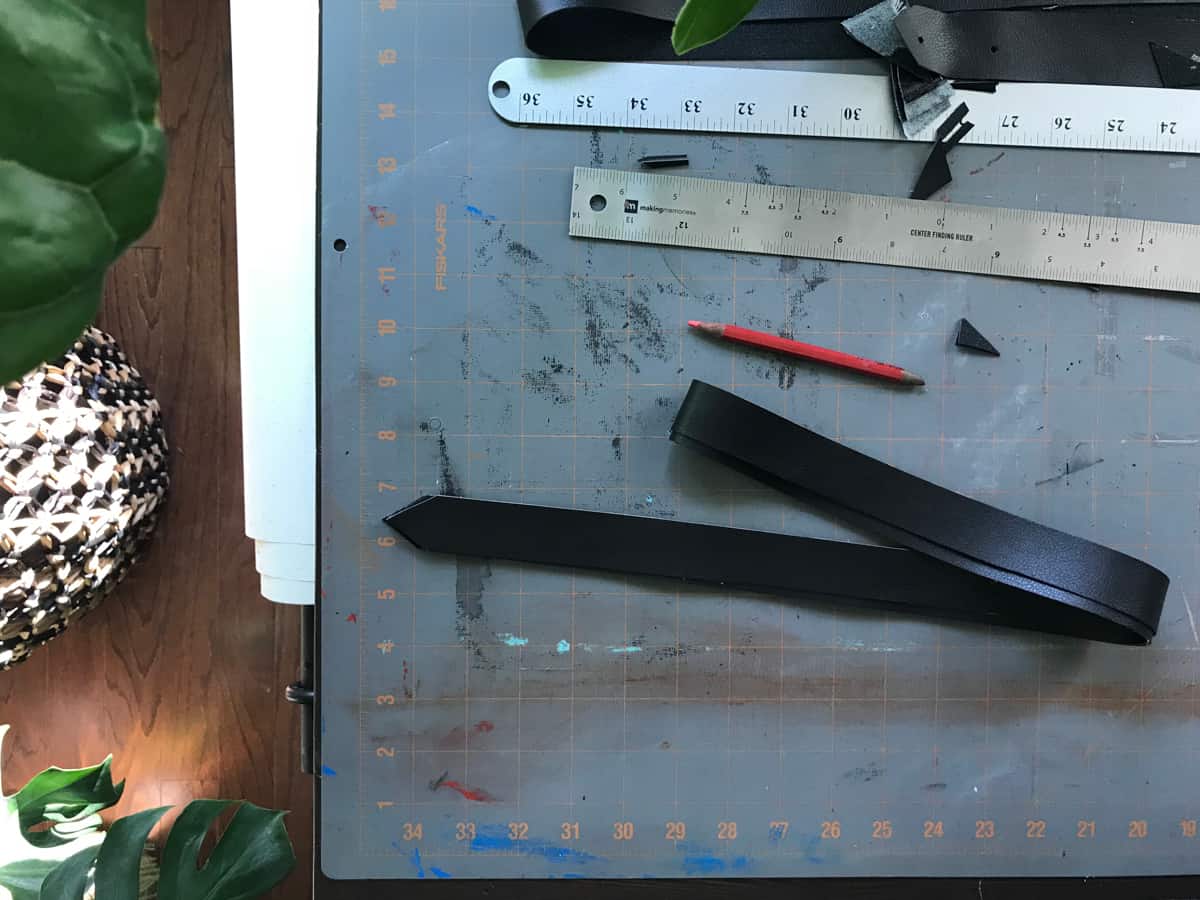 3. Cut the ends into a point.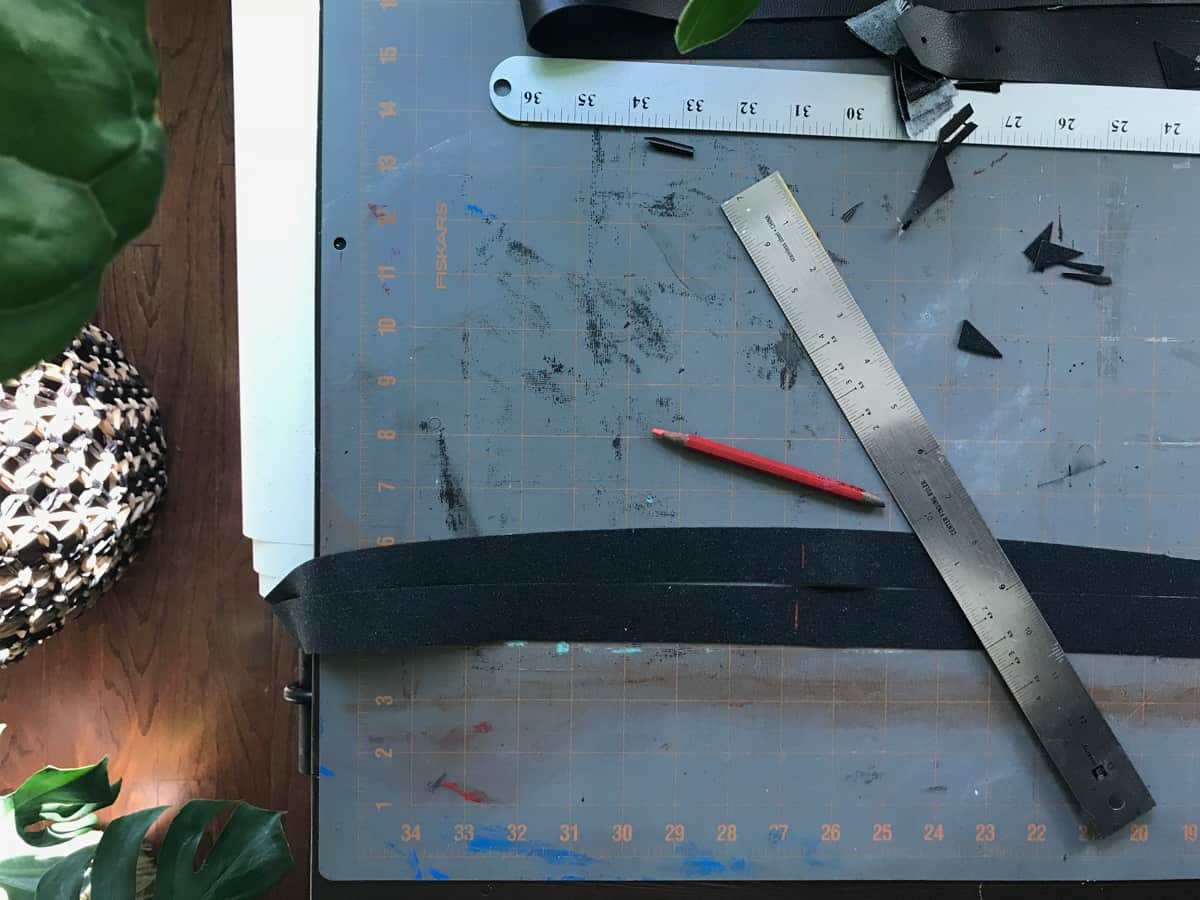 4. Fold the long pieces in half and mark the center.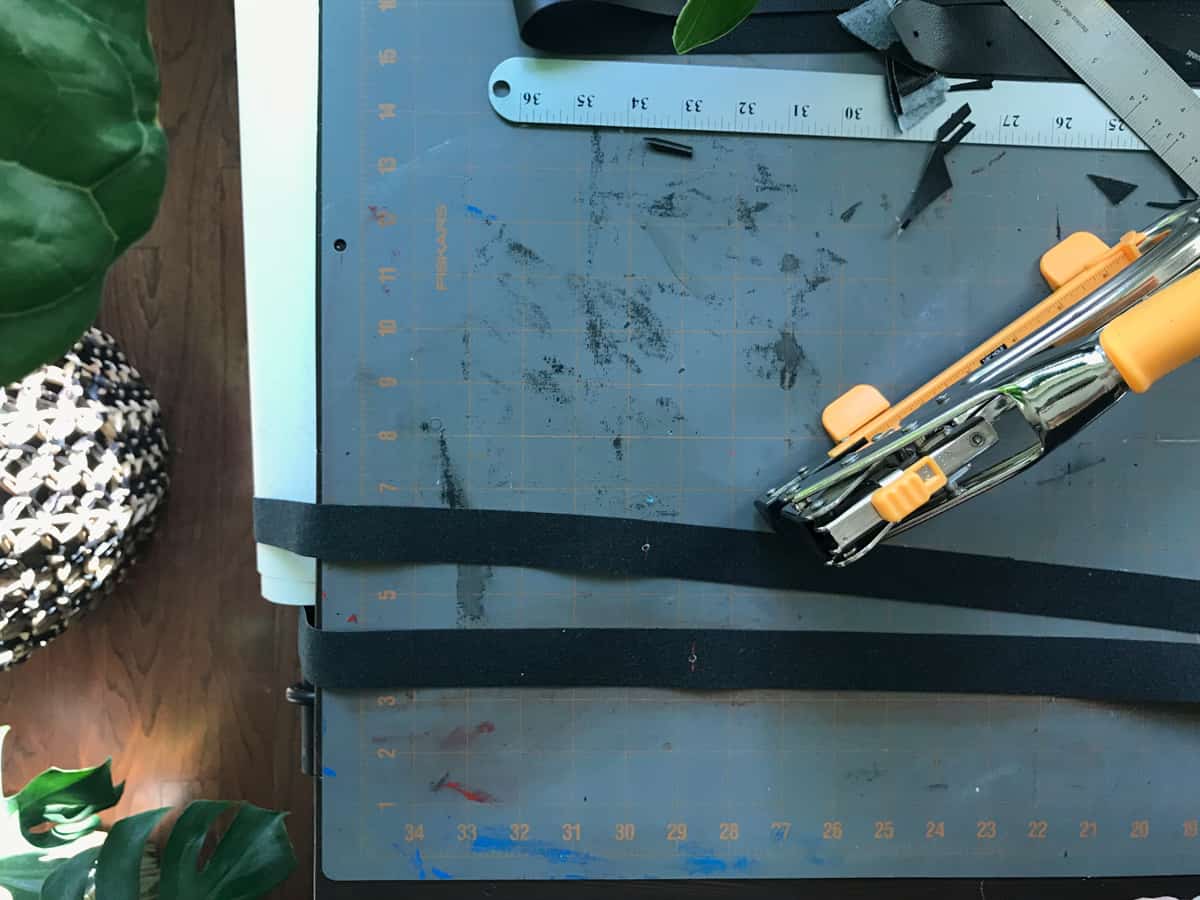 5. Using a hole punch, punch a hole in the center of each.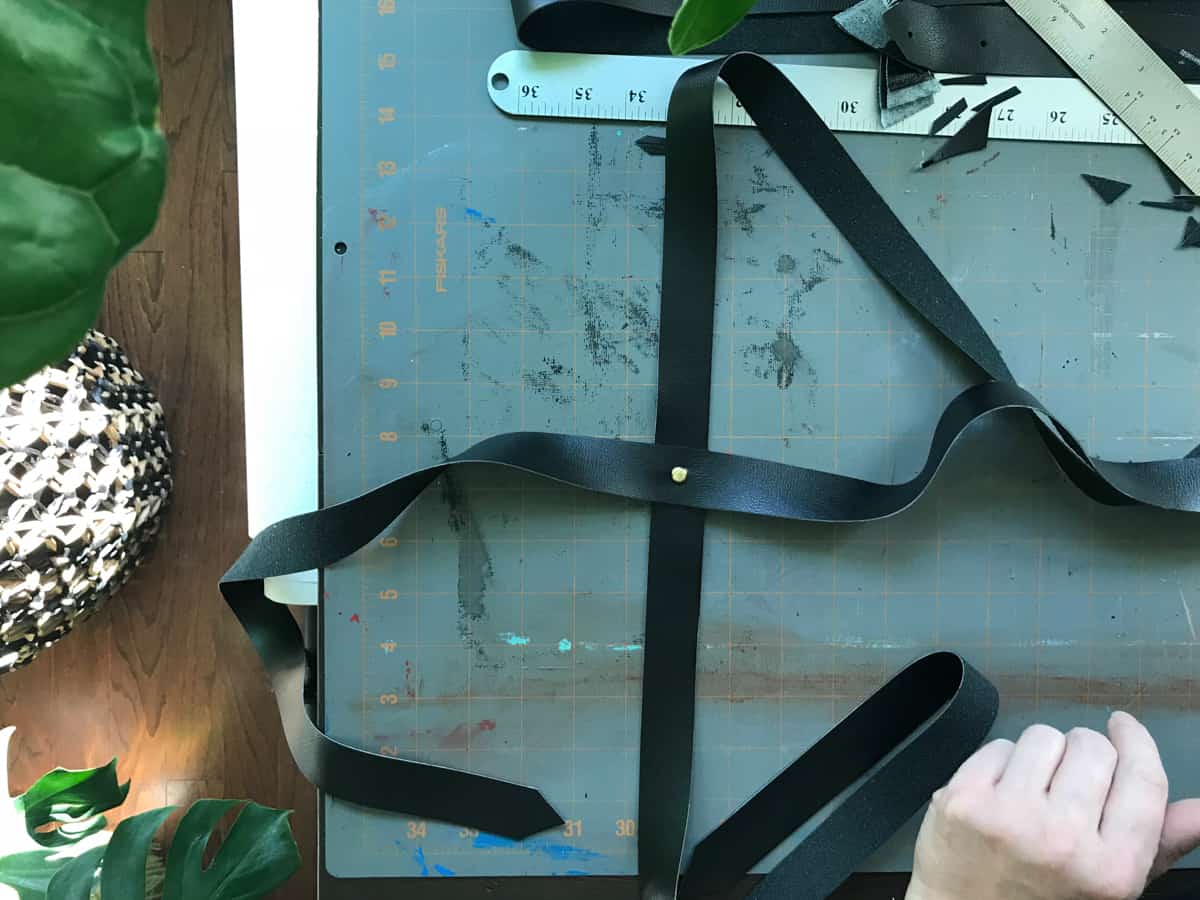 6. Add a brad and securely fasten.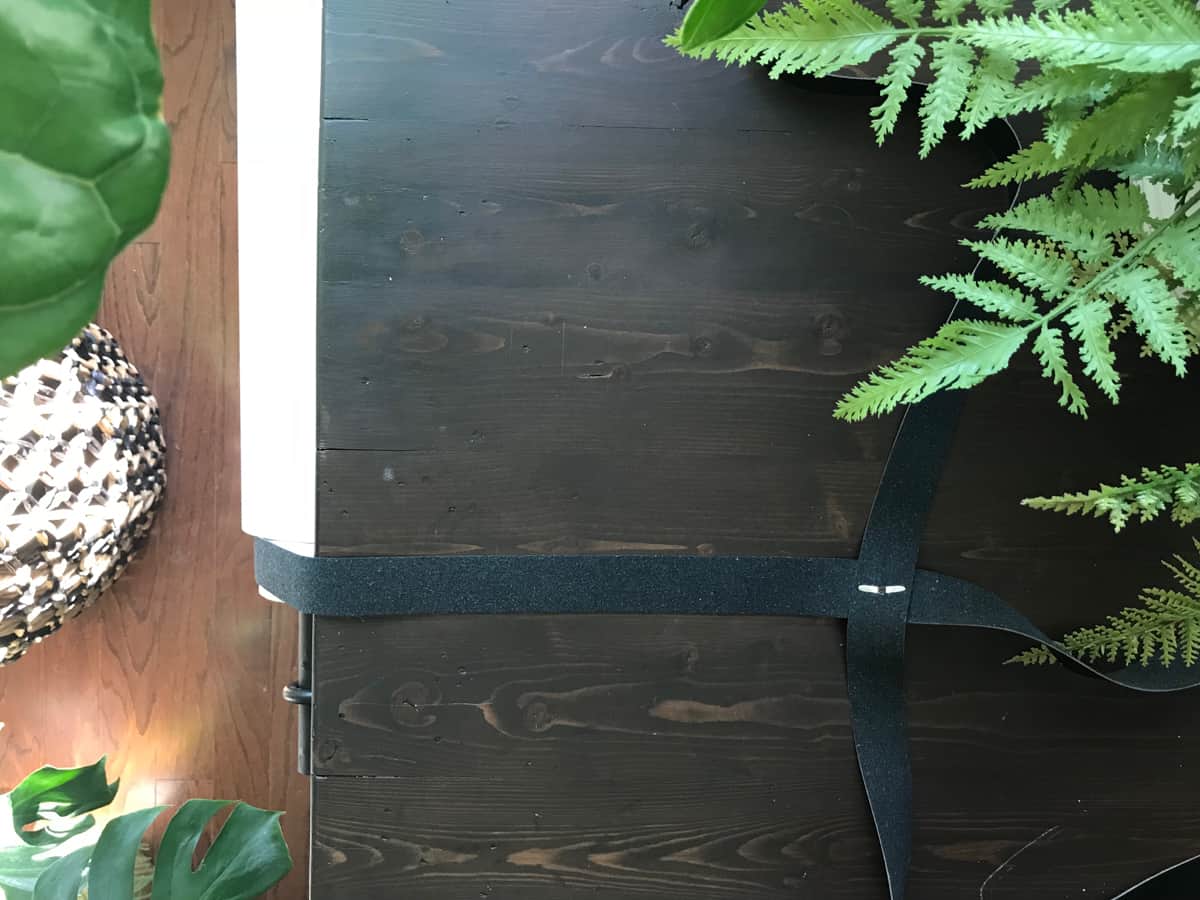 8. Fold the ends over 1 1/2 inches. Using a punch, add a hole to the center.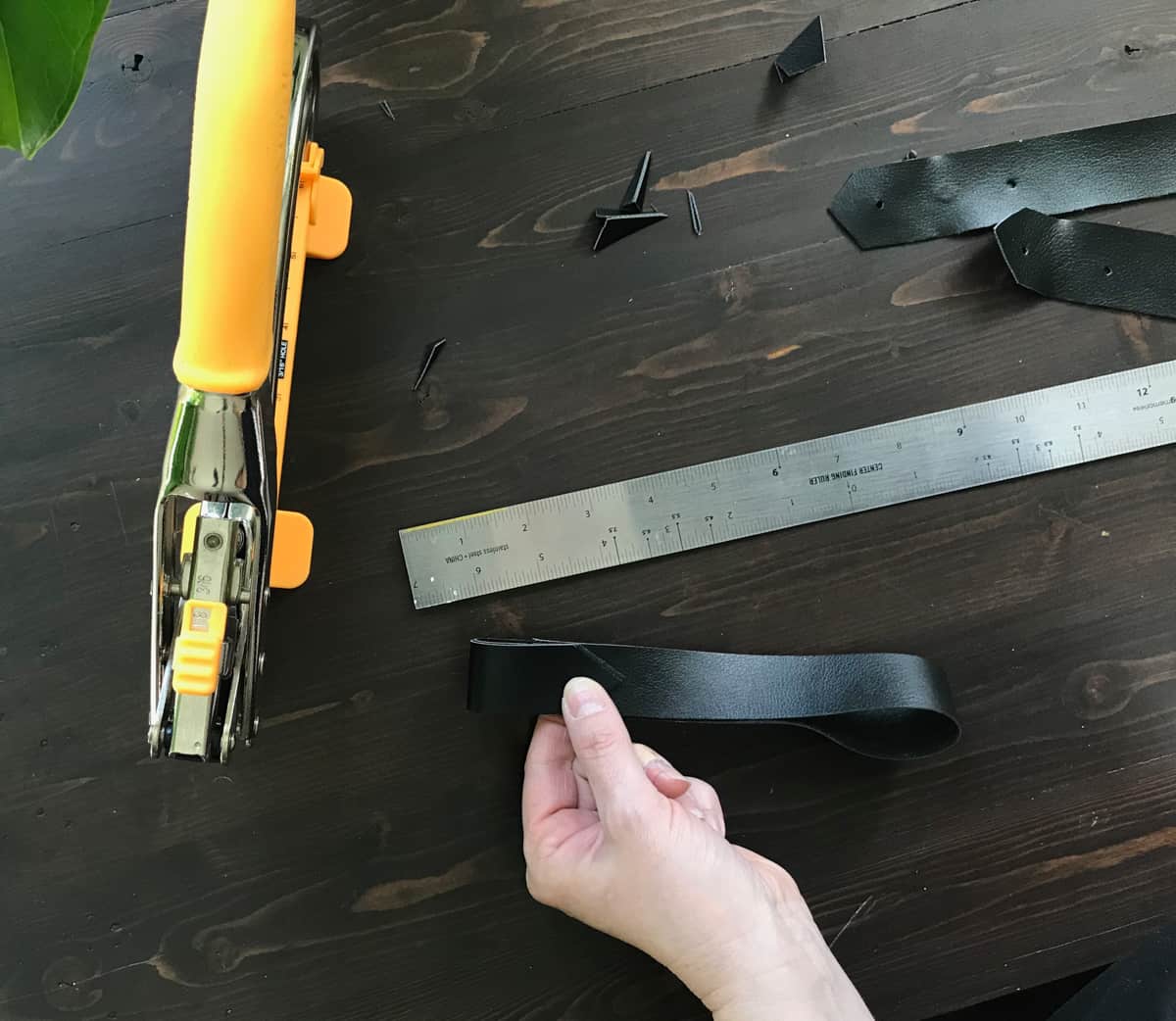 Repeat this step for both the vertical and horizontal strips.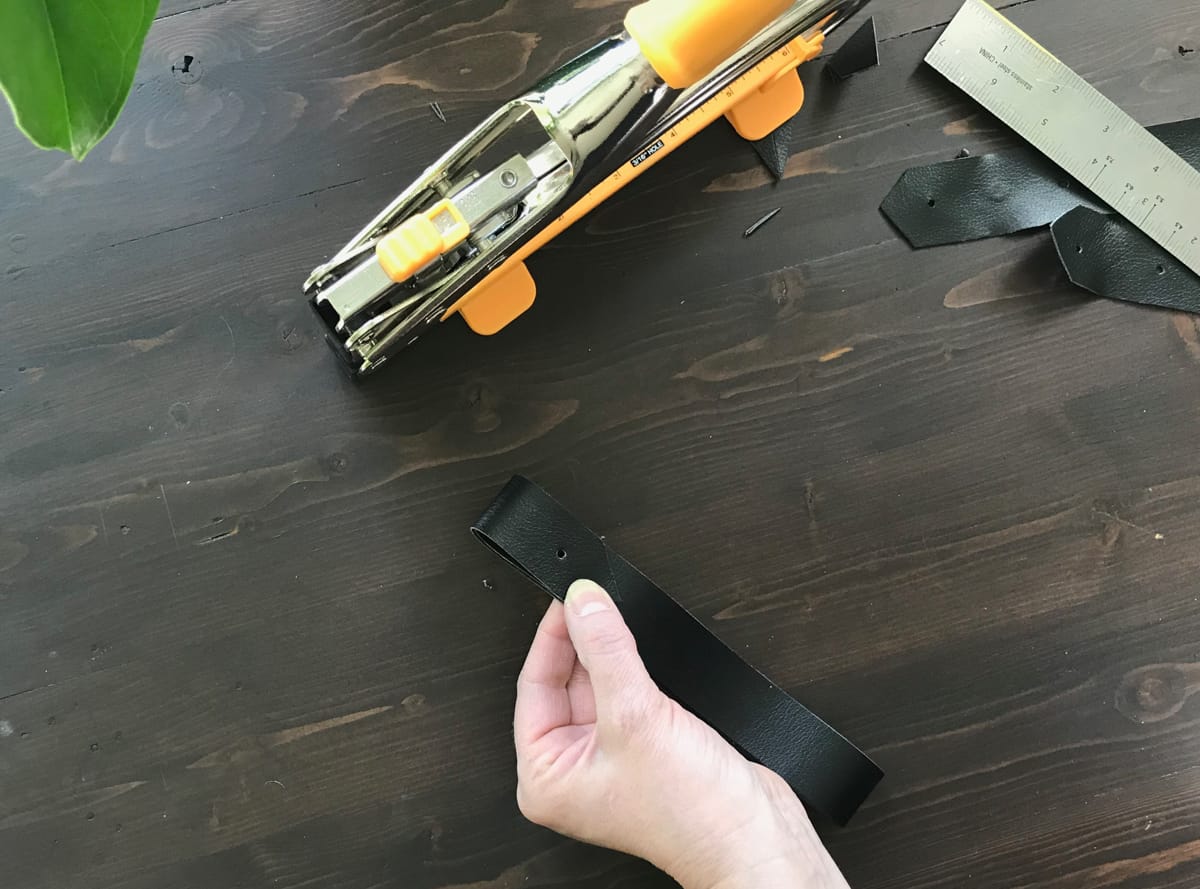 9. Place the plant, centered over the brad. Fold the horizontal straps around the plant and loop through ring.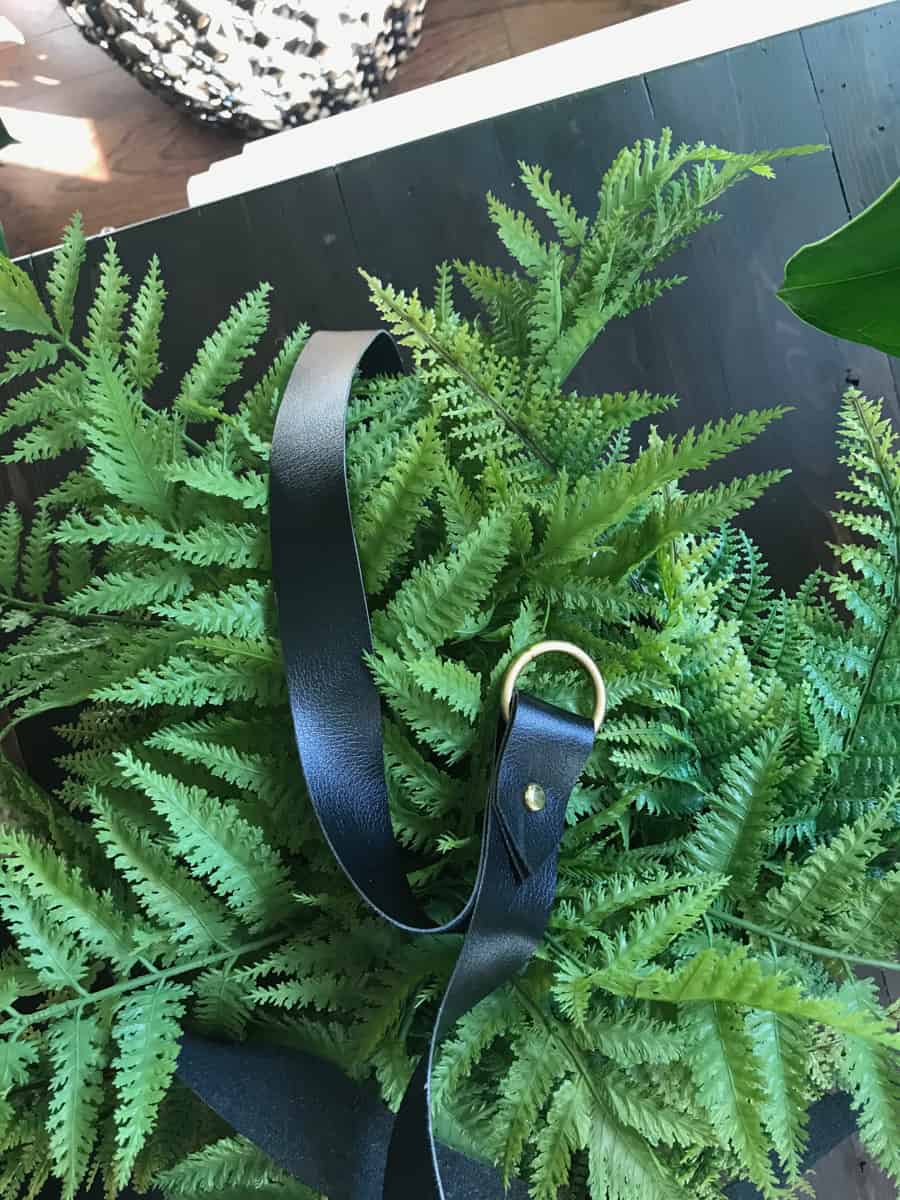 10. Fold the ends over and attach with brad.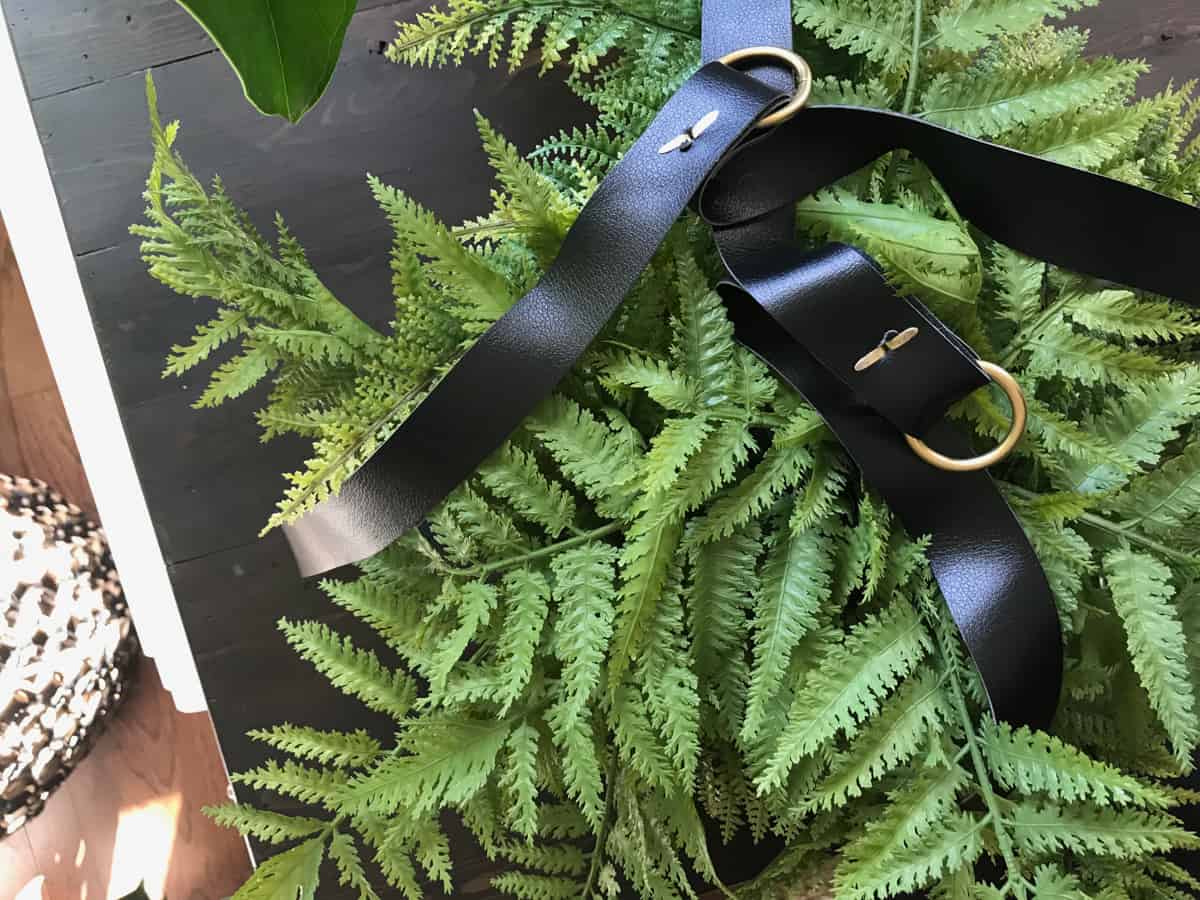 11. Repeat this process with the vertical strips of leather.
12. Prep the ends of the strips by cutting the ends evenly into points.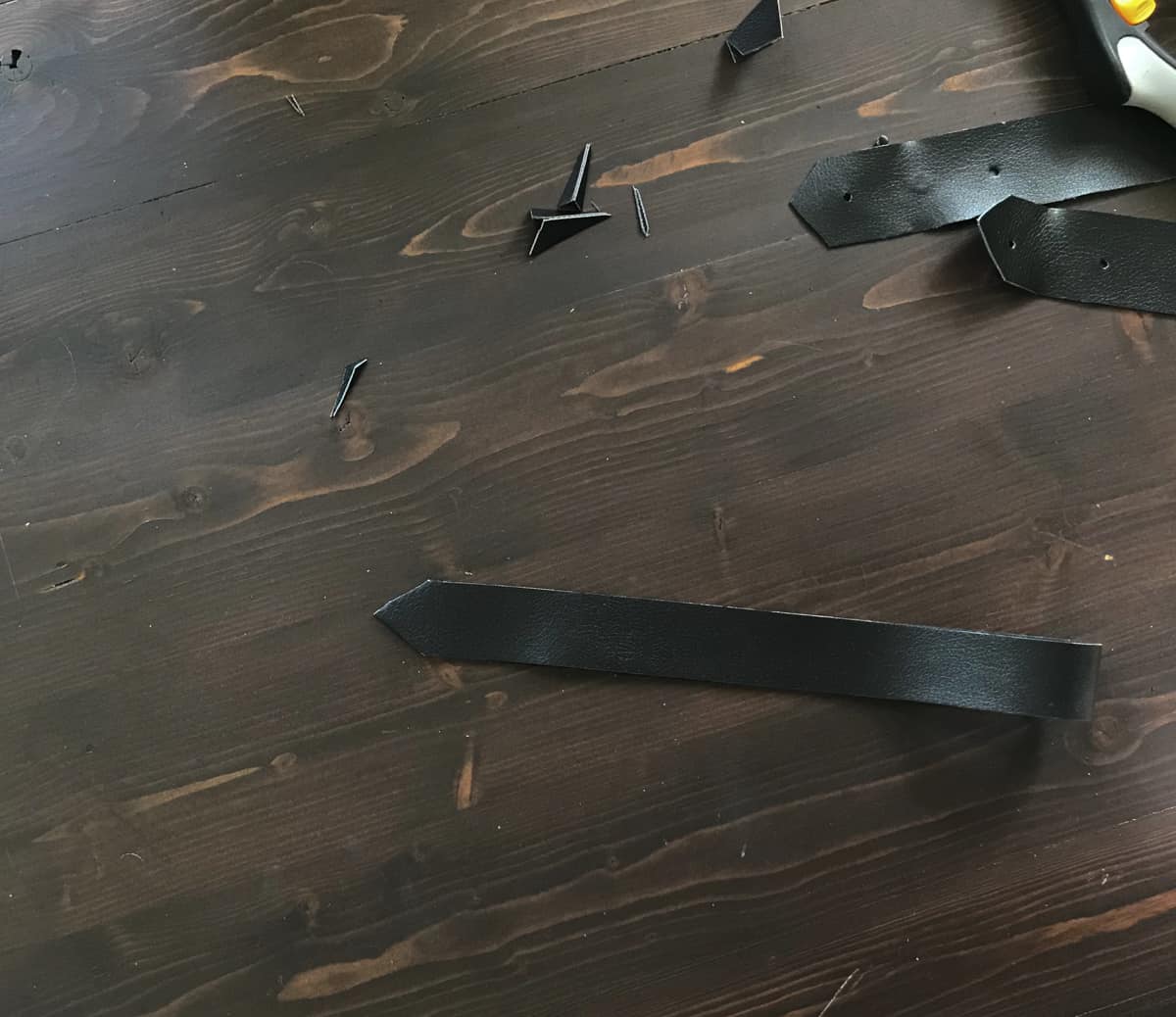 Loop the short strip through the two rings and then fold over the top through the third ring.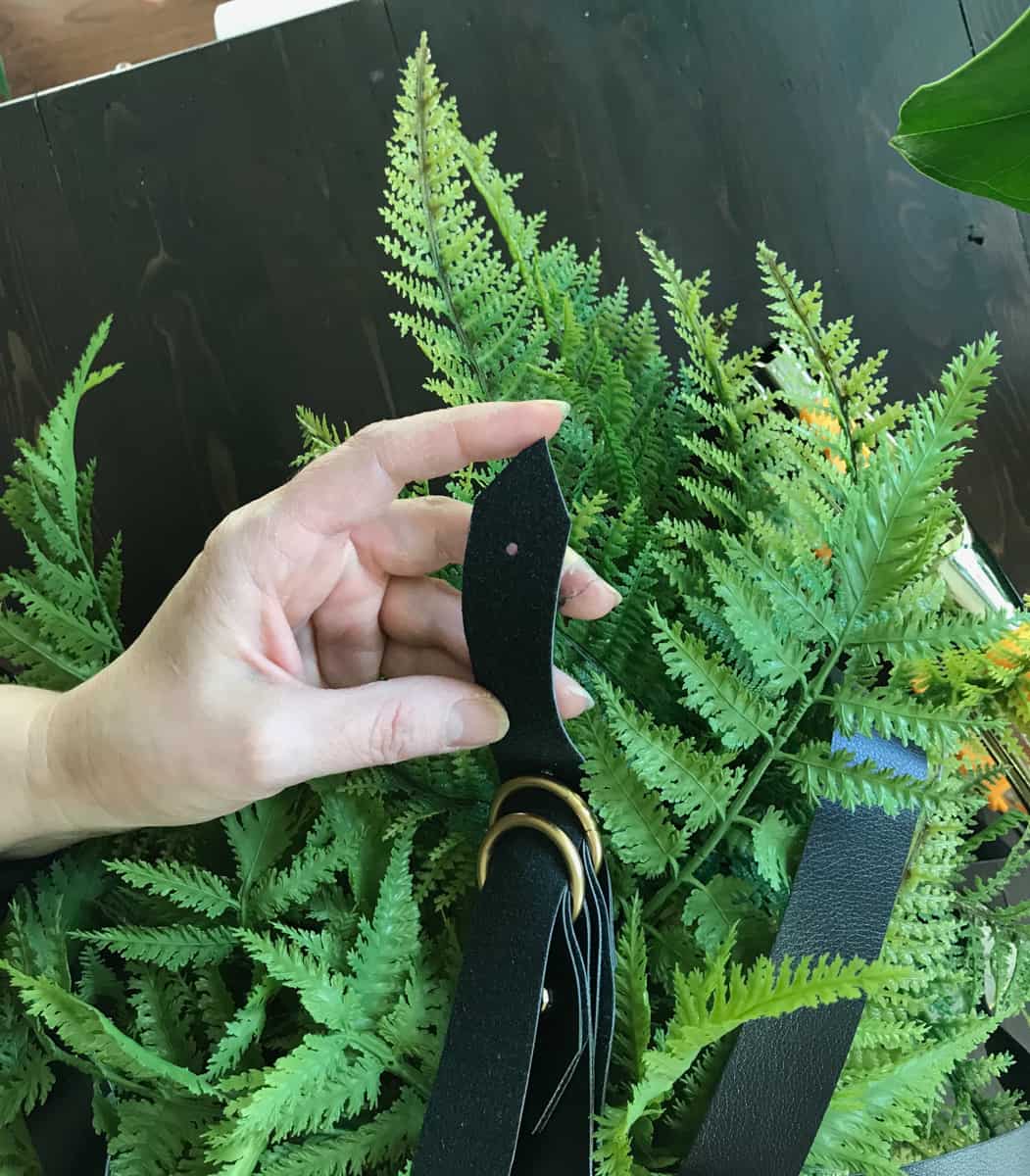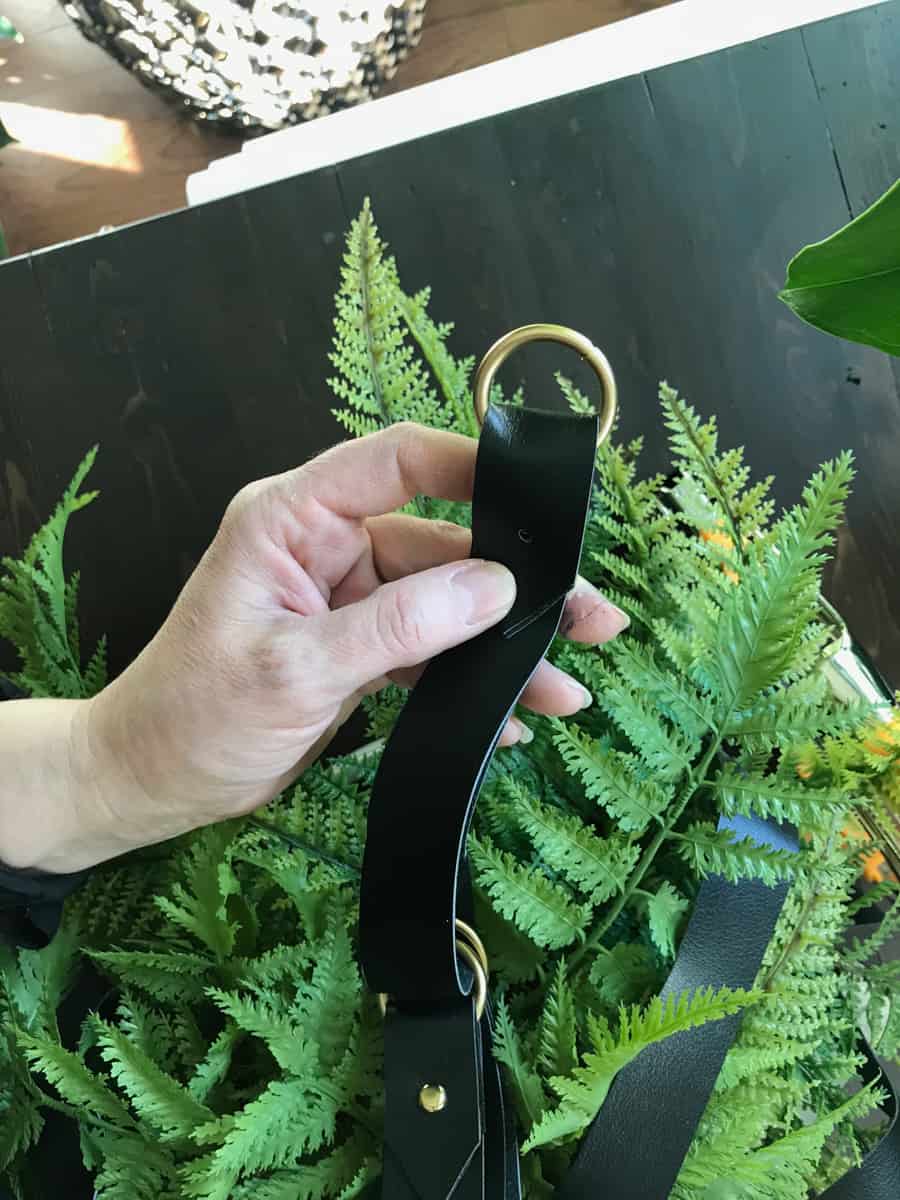 13. Attach brad and securely fasten. Now you are ready to hang your planter on a hook!!
I will be adding video to this post shortly, as well as developing a leather plant hanger sturdy enough to support a real, live plant too!! Be sure to subscribe to my blog feed to never miss a project!! Click here to get signed up!