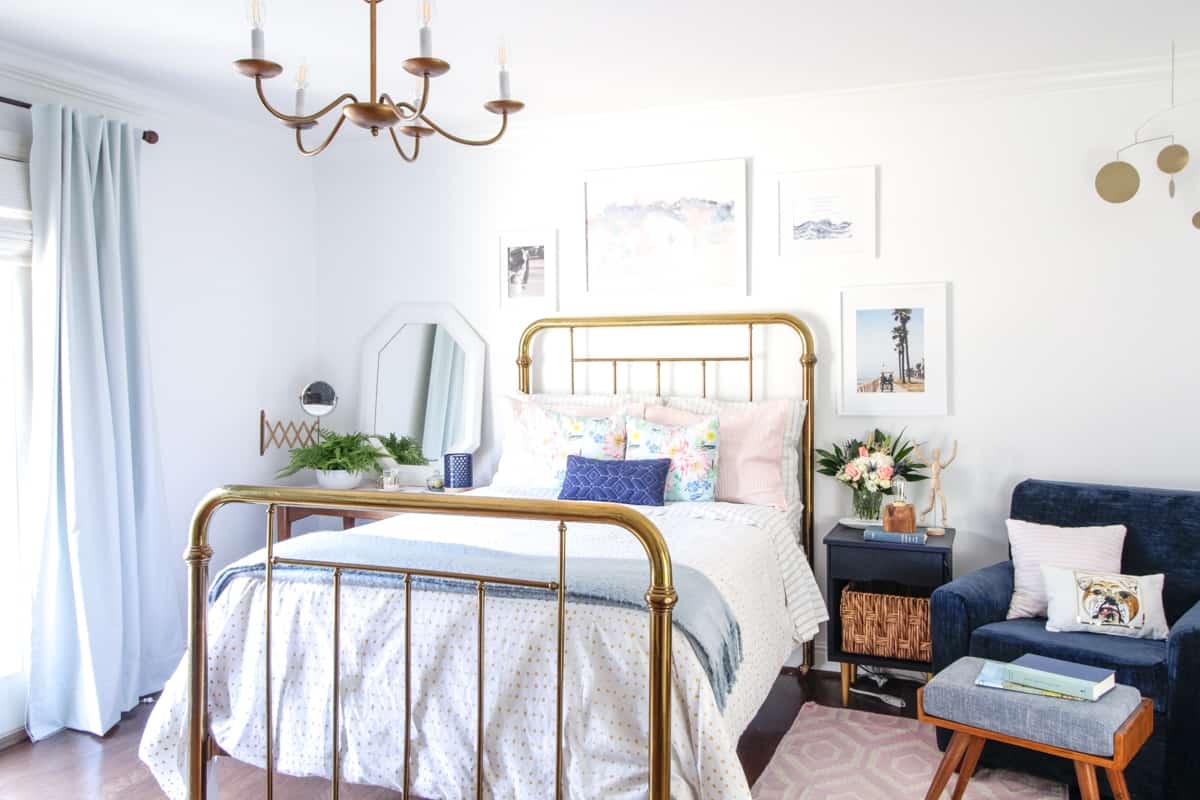 Spring is the perfect time to give rooms a little refresh.  Not a major overhaul, just a few subtle changes can make a room feel lighter and brighter. Right about now I am anxious for those sweet cool breezes scented with all manor of blossoms. Aren't you?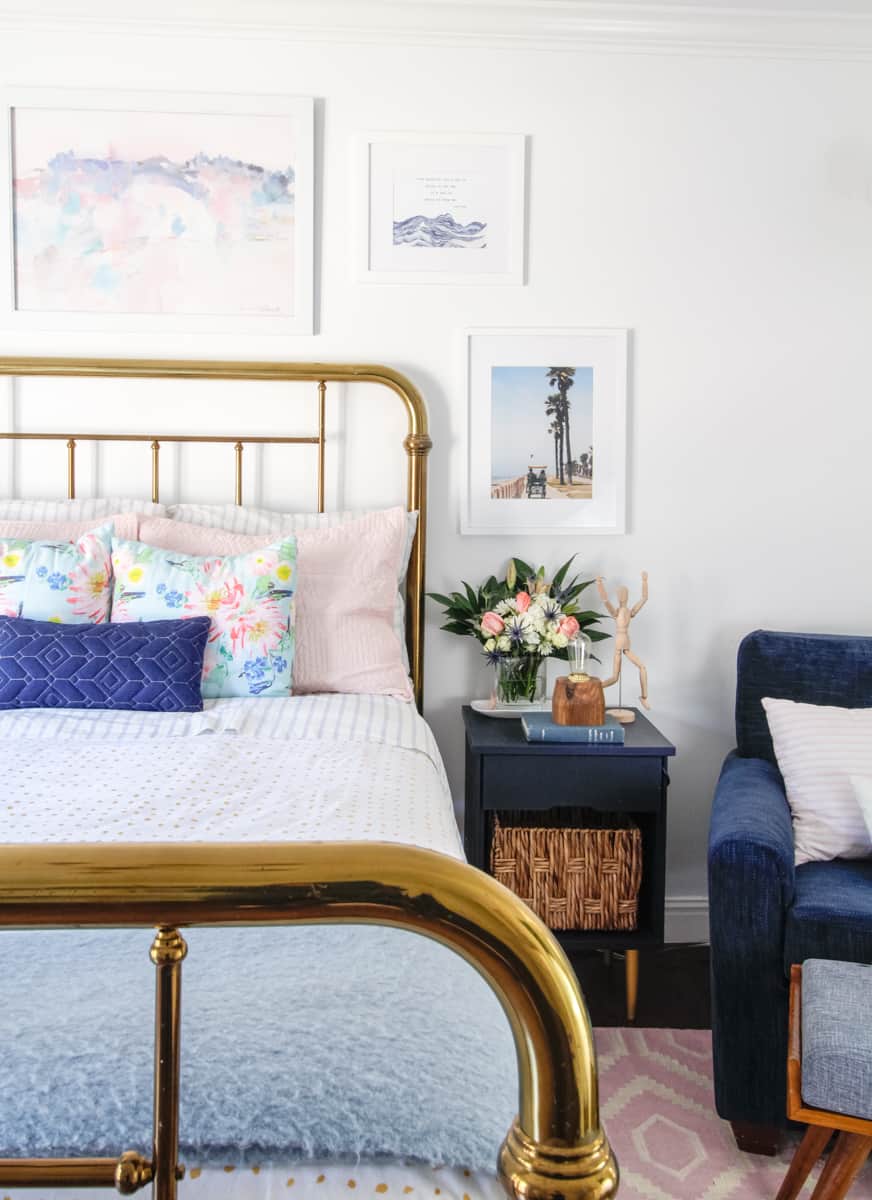 The key pillows on our daughter's bed remained the same but if you don't already have a soft floral pattern on your bed, that might be a great place to start with your spring refresh.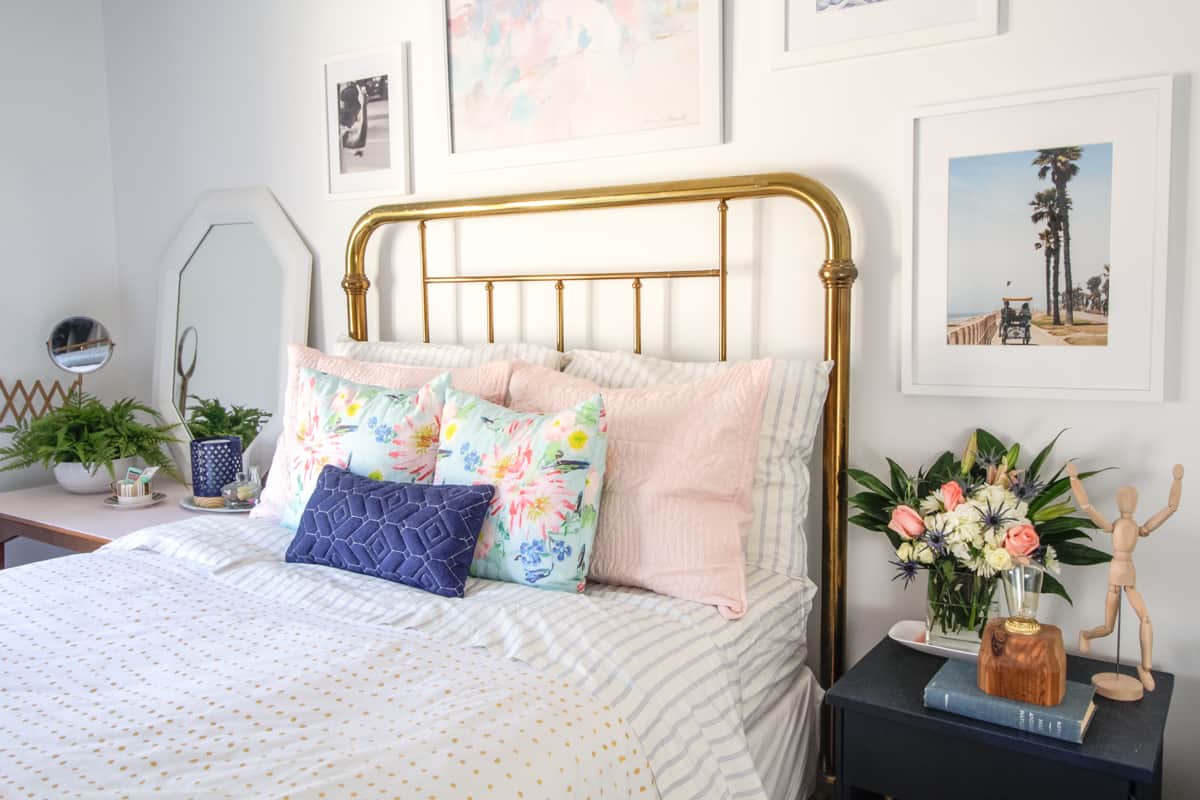 I have a special affinity to these pillows since they are made with a floral design I created for her room makeover several years ago.  I mentioned in that reveal post that I used Spoonflower.com to create the pillows but never went into any great detail about the process.
This post contains affiliate links.  At no extra cost to you, I earn a small commission from
purchases you make at participating retailers.
I gathered vintage images of flowers and then collaged them in Photoshop to create a soft water color pattern with the colors we wanted to use in her room.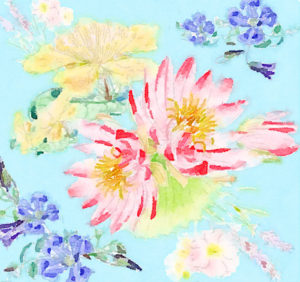 Using Spoonflower's software, I was able to create the perfect pattern repeat and order it printed on a fabric of my choice.
You can actually purchase the fabric too.  Here's a link.
If you just can't seem to find a fabric to suit your room you can search the endless possibilities created by thousands of users. Or you can create your own.  Here is a link to how to get started. (This is not a sponsored post but I feel like Spoonflower is an underused resource for unique fabrics and wanted to share.)
For this refresh, I purchased a new set of sheets in a lovely soft stripe and a new set of shams. Refreshing you bedroom for spring doesn't have to involve purchasing a whole new comforter or quilt.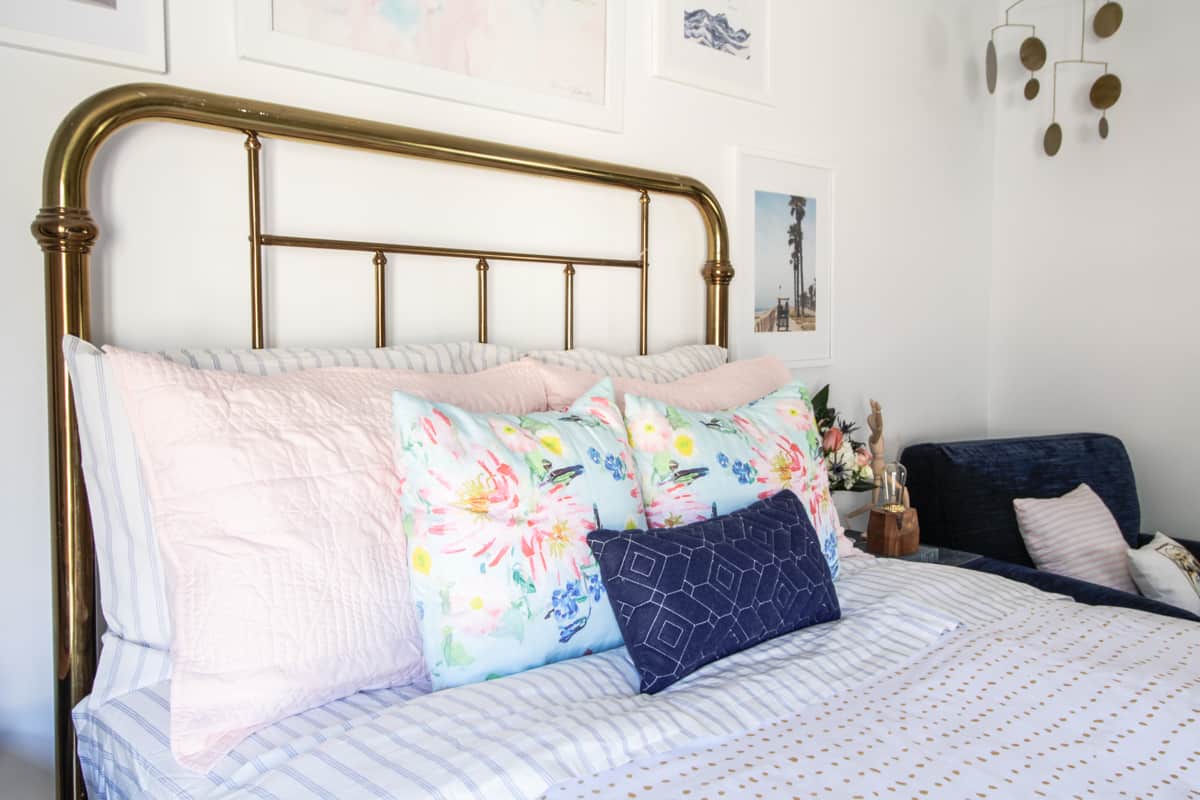 The navy lumbar pillow in the middle of the bed was a lucky find on the clearance isle at Target too. I love the addition of the navy quilted geometric pattern to tie together the other strong navy elements in the room.

SHOP THE POST

If you want to see the original reveal of her room, where most of the larger items came from here is a link. Below is a photo from that blog post.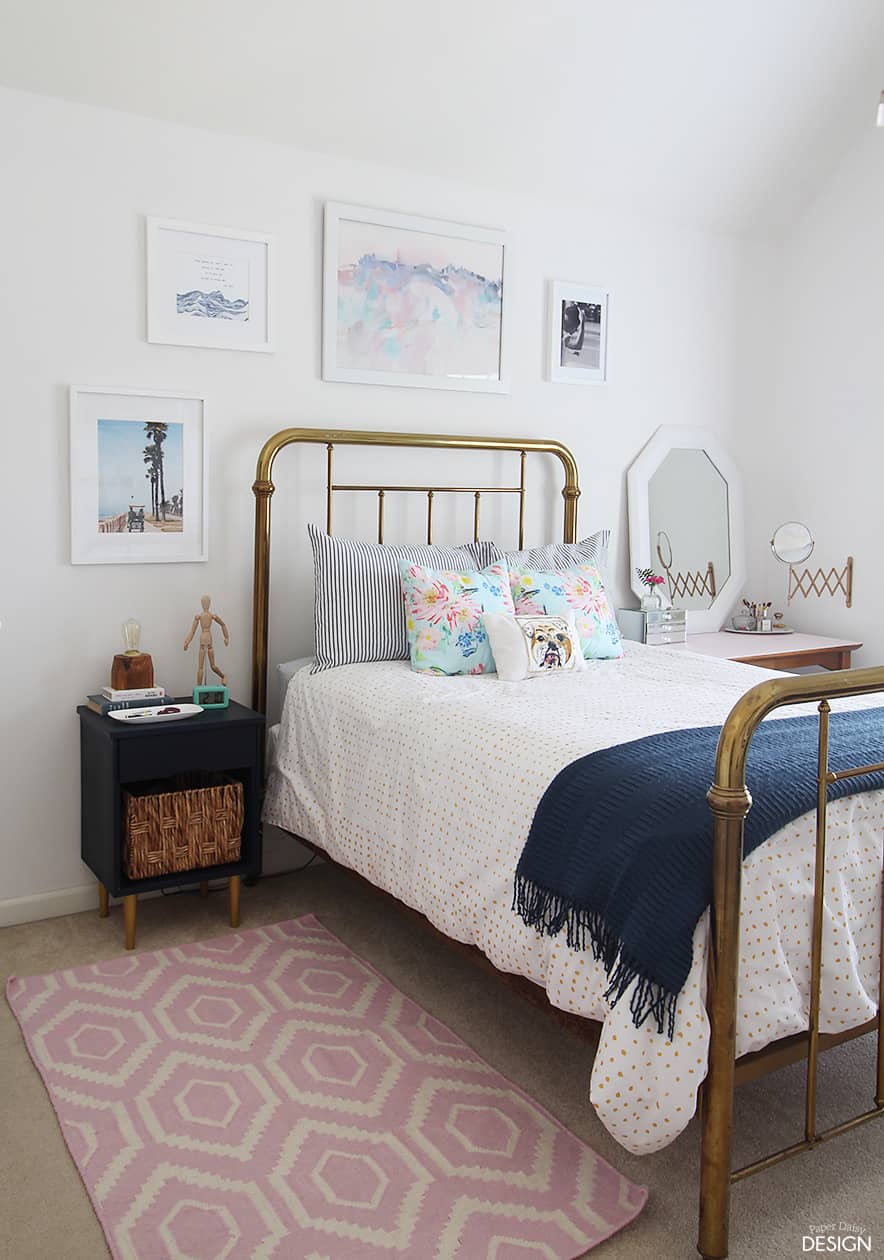 A slightly softer color palette on the bedding and a little more refined look for our college-aged daughter.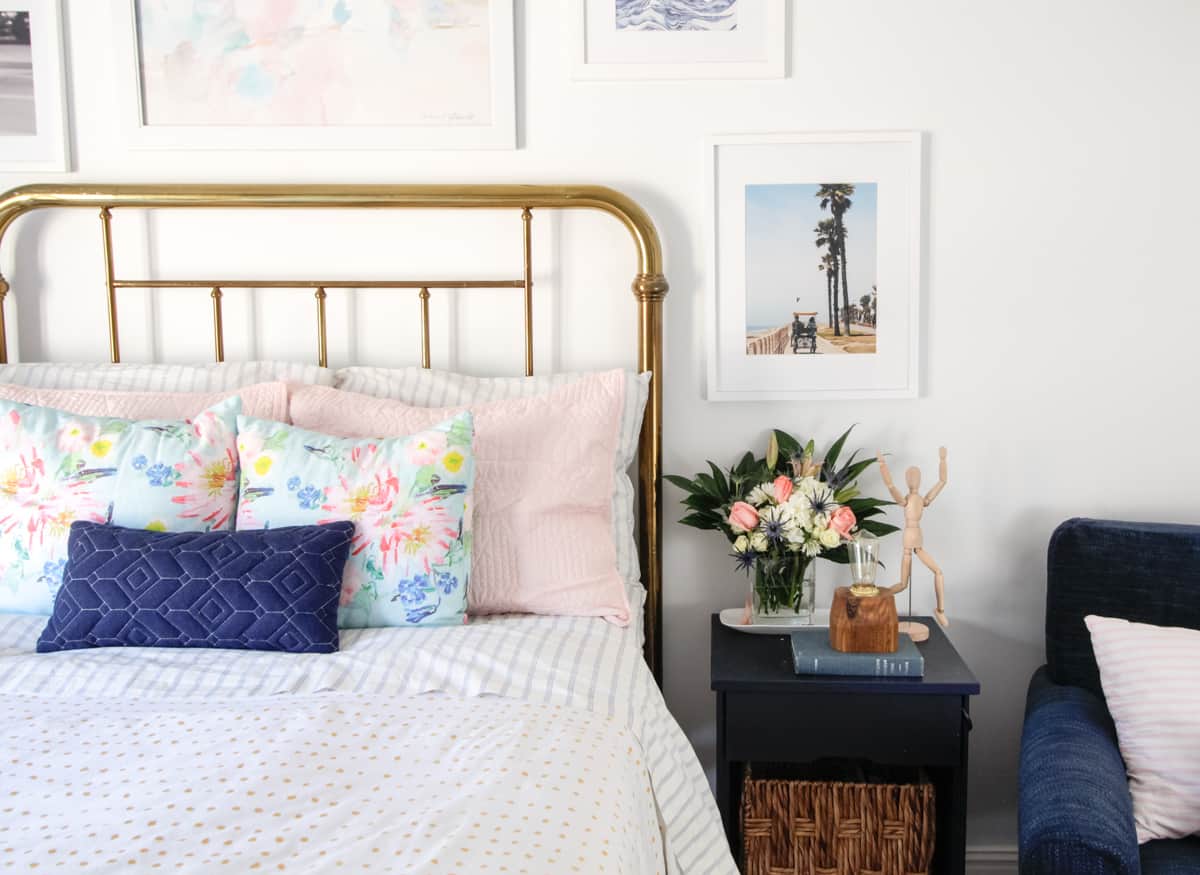 Do you think this might persuade her to come home for spring break??
This blog post is an expanded look at my Instagram post for #TeamKateCreate.  Kate @salvagedior invited me and three other influencers to a challenges all month long.  Be sure to follow me there to see more!