Spring has finally sprung here on the hill both inside and out. I hope you enjoy this little easy going spring stroll around our home. I kept it all fairly simple this year for a pretty good reason. I'll explain a little more about why next week.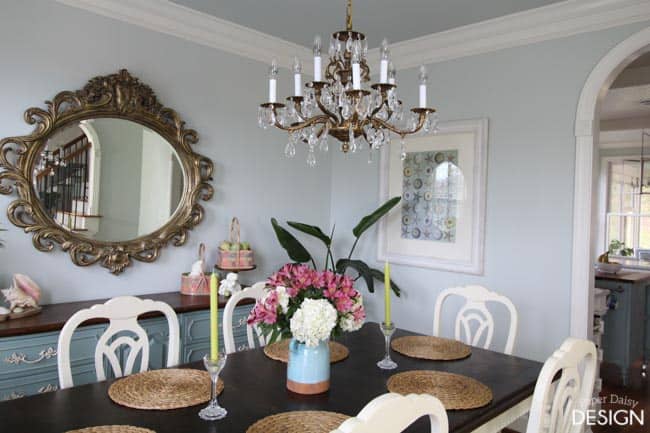 Traditional Easter baskets on the buffet and fresh flowers on the table welcome spring with a subtle, uncomplicated gesture.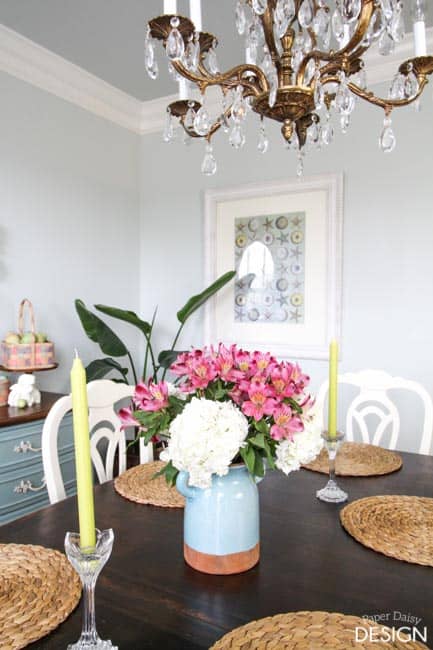 In the living room, a collection of rectangular baskets and small plants and flowers offer a relaxed approach to a spring mantle.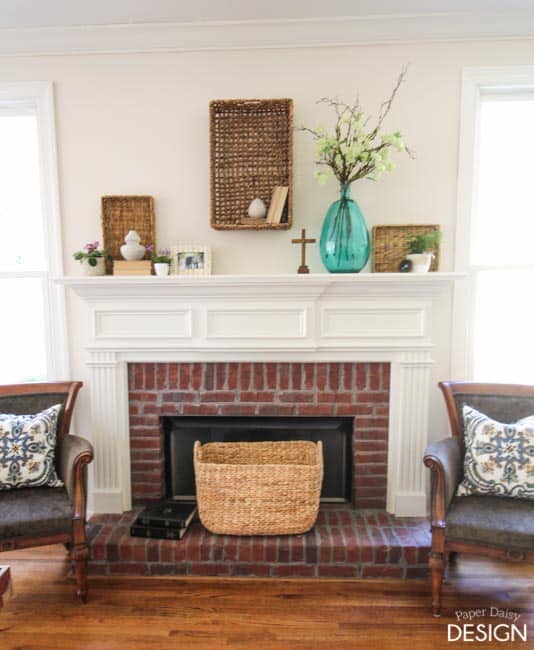 I recently saw a photo of the living room before I scored this vintage brass coffee table on Craig's List and I must admit I love it here so much more than the previous ottoman. Adorned with a tray of moss and flowers, lightness balances the heavy leather sofa.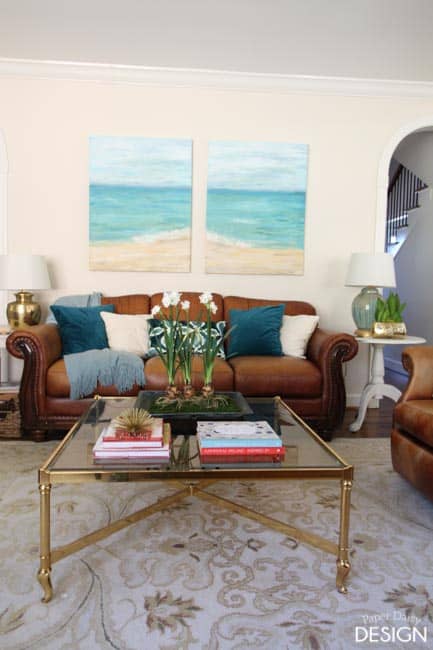 These paper whites are from Magnolia Market along with the pear tree flowers on the mantle. They are even prettier than I had hoped they would be.  That Joanna is something else.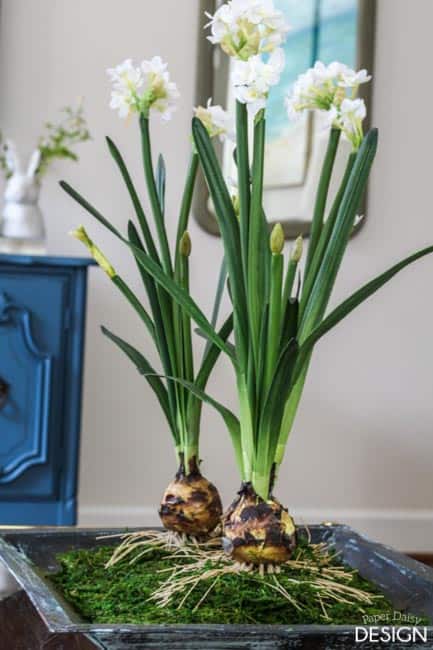 It still have a thing for all things plants and moss this year. This arrangement, if I even dare to call it that, couldn't have been any easier. I added some foam and moss to a tray and stuck the bulbs into the foam, piece of cake! Speaking of cake, I would love a piece of carrot cake right about now! Whose with me?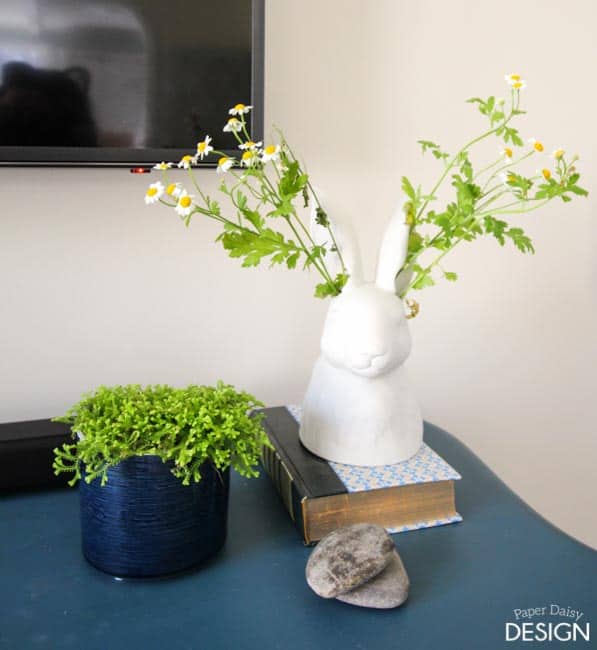 This cute bunny is my favorite spring accessory, a lucky clearance sale item from Anthropology a couple years ago. How can you not smile at the thought of the flowers sprouting from his ears?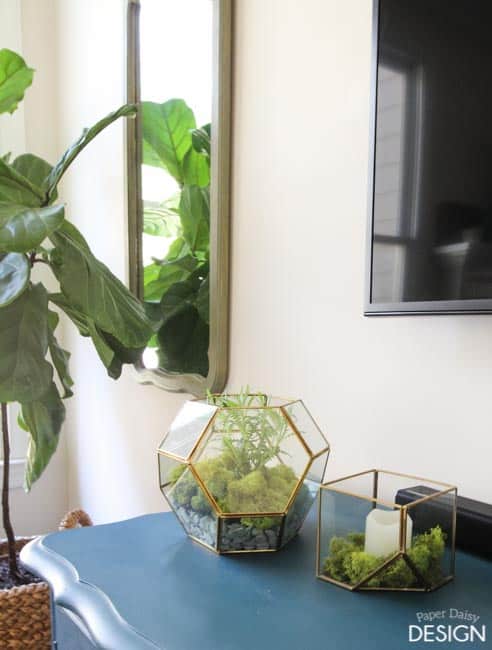 Little natural, mossy touches like these keep popping up all over the house.  I can't seem to contain myself.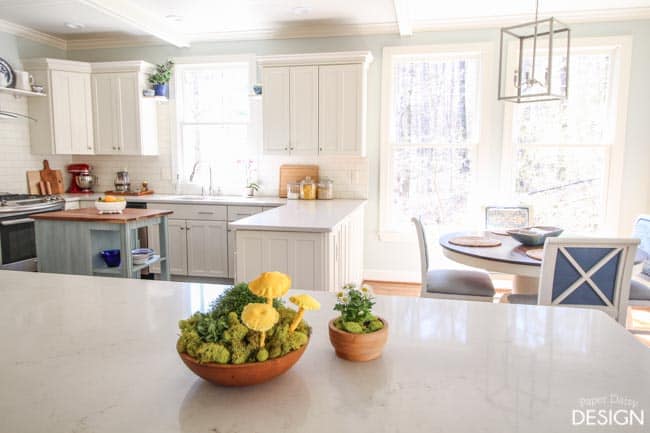 This mushroom and moss bowl was inspired by an Anthropolgie window installment a few years ago.  I share a complete tutorial, here click to see how easy this craft is to create.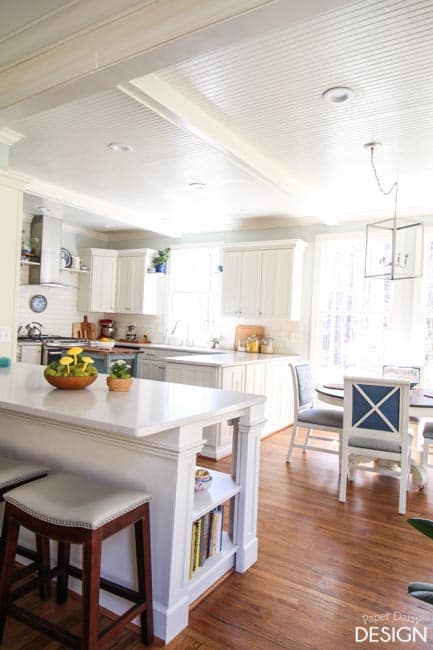 I hope the beauty of spring is a blessing to you this year.
Be sure to check out my Projects Page for more DIY and Decorating goodness.