Stereotypically, custom closets are a luxury sought after by women. This was certainly the case for me and my recent dressing room closet makeover. The interesting thing I have observed from the male perspective of closet renovation is they are equally impressed, but specifically they appreciate the streamline organization and the hyper-functional use of space a custom closet offers.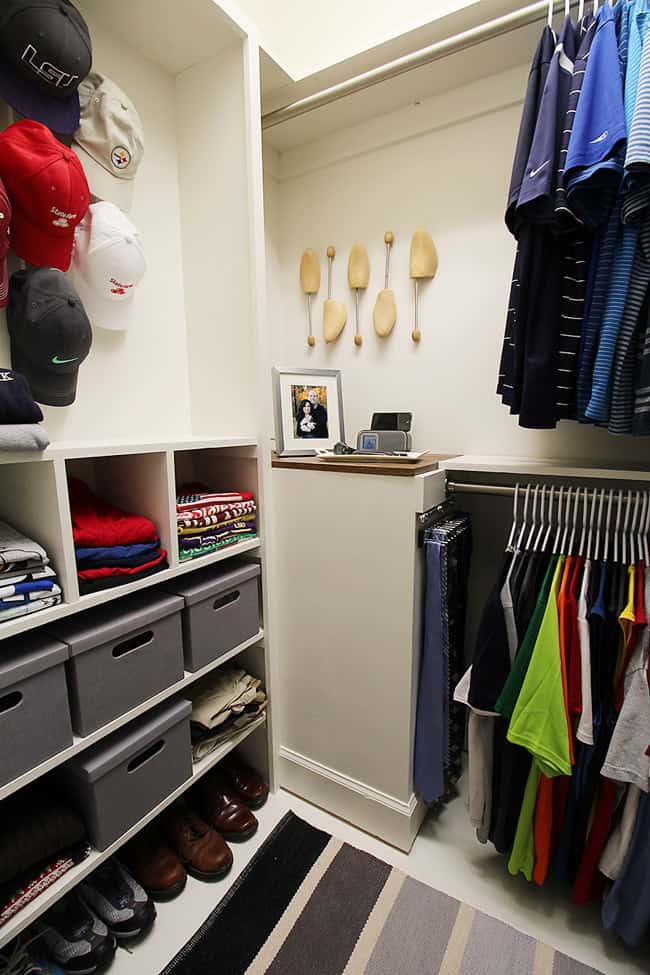 To that end, we spent a few days recently planning and customizing my husband's closet. Through this makeover process we have leveraged his closet makeover into a tailored space, transforming strange obstacles into desired assets and obviously, extra storage. Clearly, it was not functioning in the before photo below.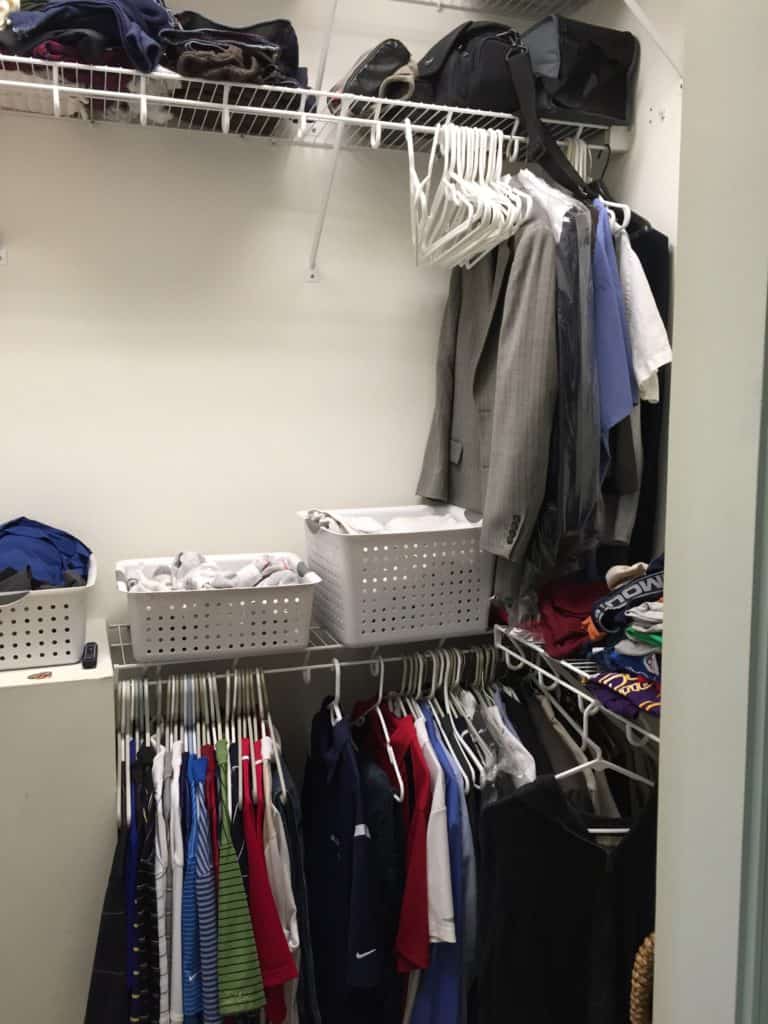 After planning and building out the new closet, the space is used to it's full potential. The unused area next to the air return became shelving for folded clothes. While the air return itself, treated like the top of a dresser, became a landing surface for everyday items. And the space above becomes a feature wall for his late father's vintage wooden shoe trees.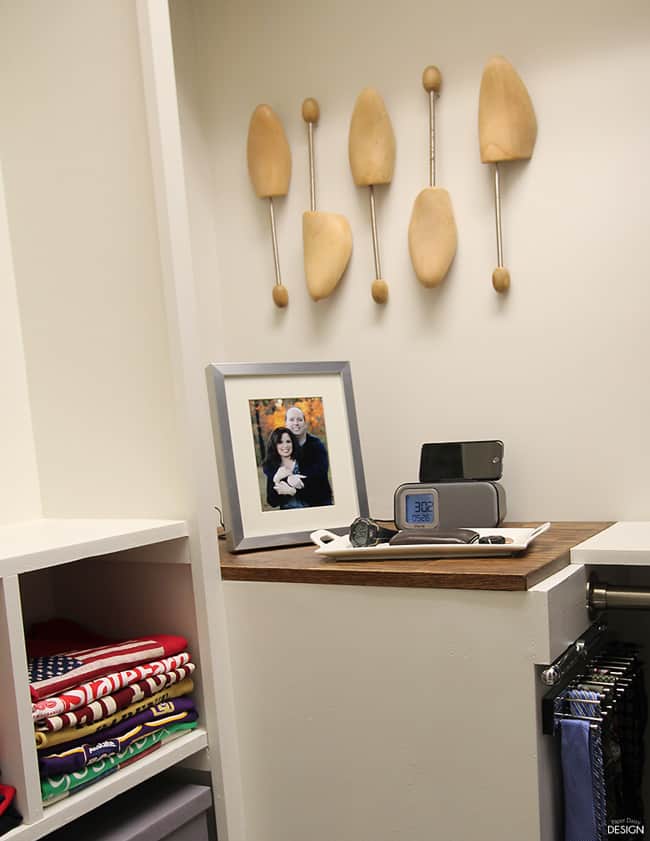 Space planning and design innovations require some thought, but a custom closet is truly a DIY project that anyone can do given the time and the tools.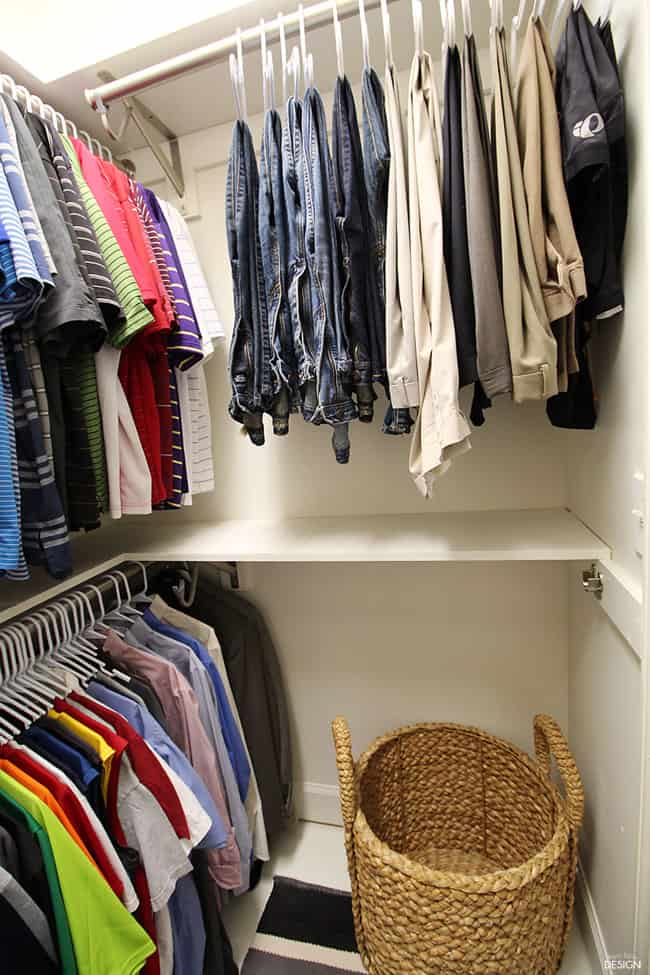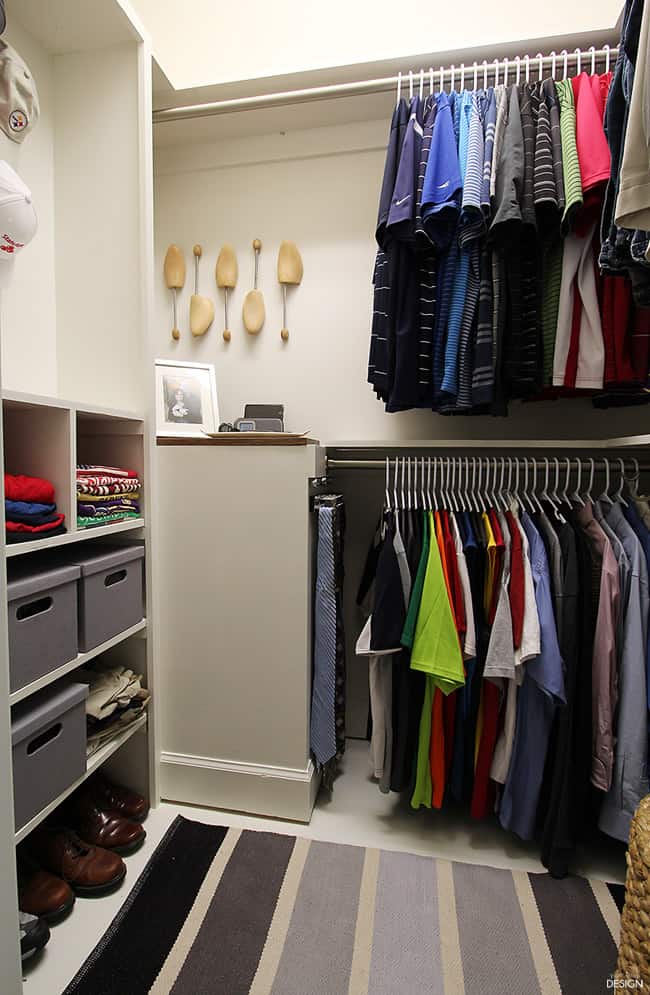 Of course, like any man, he was excited to add some bells and whistles to the project, like this  12″ Valet Rod
 from Amazon. *Affiliate link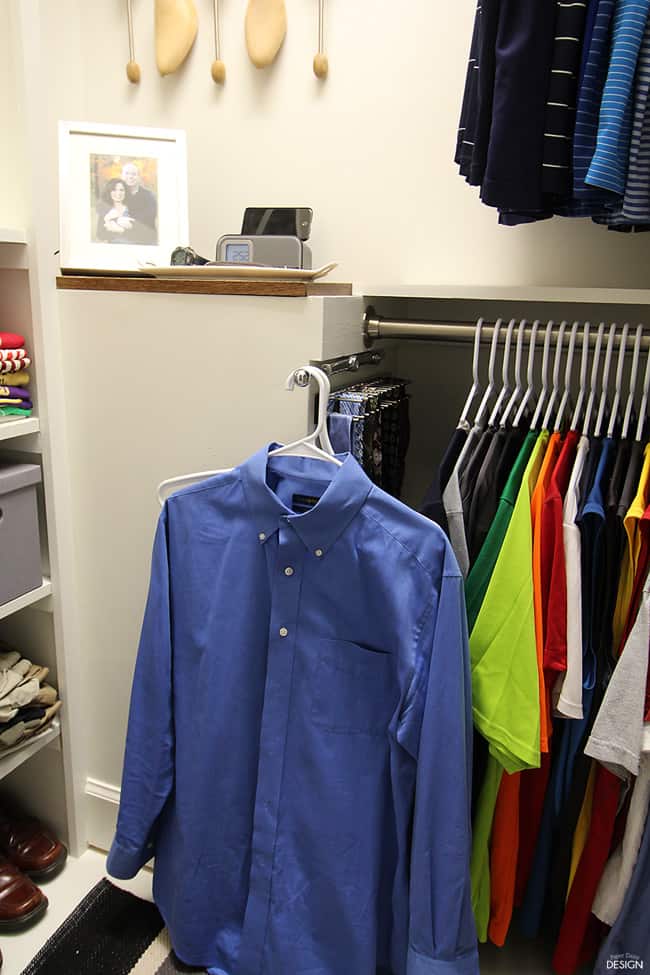 And a sliding, retractable Tie Rack
. *Affiliate link
But day to day, my guy is very much a casual dresser. If he is not out meeting with customers or going into the office, he can be found in his T-shirt, a pair of shorts and often a baseball cap.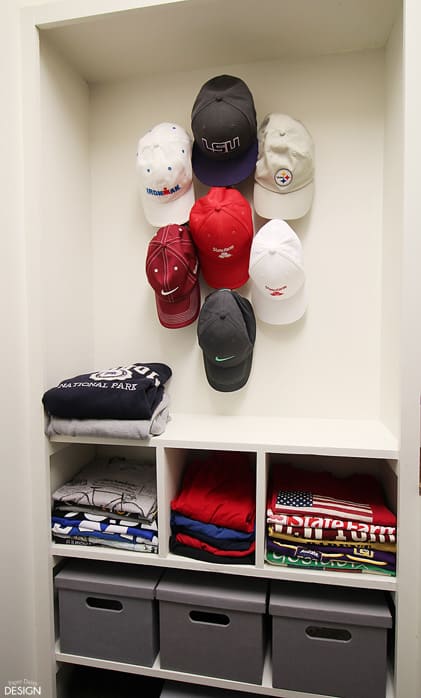 This month, Ryobi Nation is highlighting a round-up of Staycation Projects, perfect for summer DIY's, like a custom closet.
Be sure to follow me on Pinterest or Instagram to keep up with the tastes projects going on around here. Good luck!