I've Partnered with Ryboi Nation to bring some fun to your summer and host a great tool giveaway!!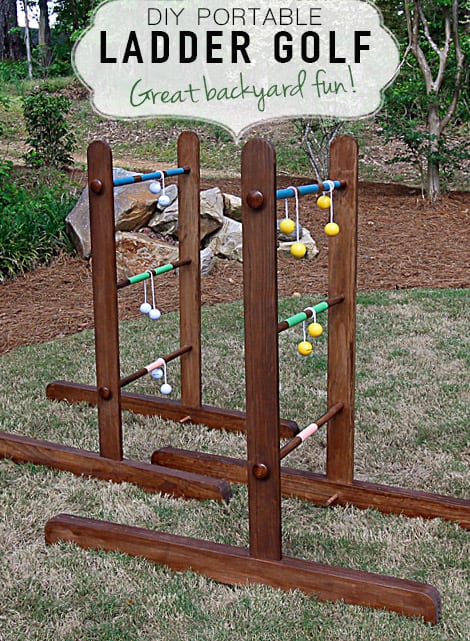 Summer fun and games will be here before you know it and we wanted to join in on the backyard fun! We played ladder golf with family and I knew it was the perfect game for our yard!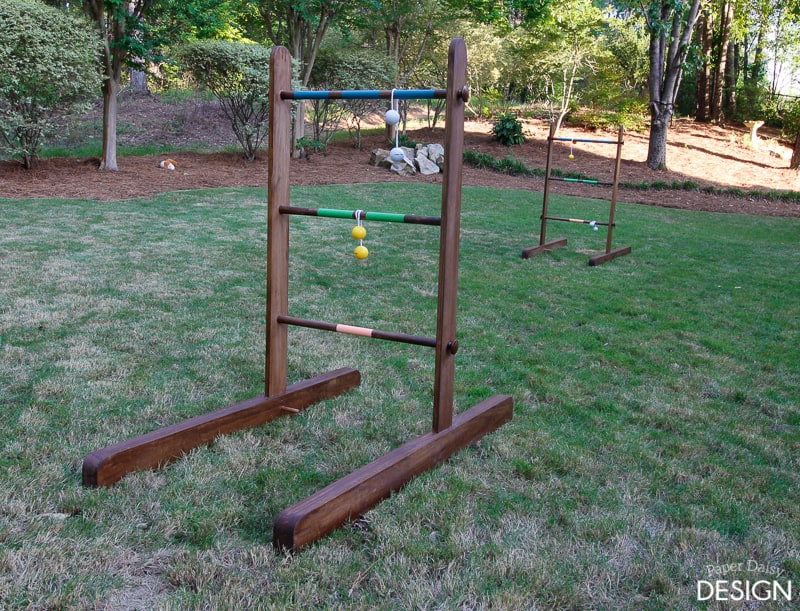 What's great about ladder golf is it doesn't require too much space and it doesn't have to be perfectly level, although it would be harder on a steep slope. Our backyard has a bit of slope so nothing requiring a level ground or something oversized was going to work for us. Once our landscaping is complete and we re-sod some the yard that was killed during our renovations we will be ready!  My neighbor kindly let me "borrow" her backyard for these photos.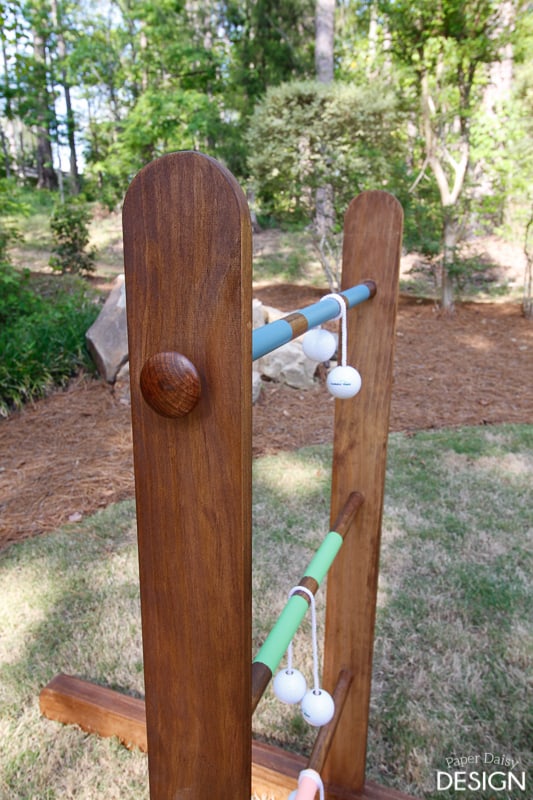 We also designed it to be portable, so you can take it with you this fall for some tailgate fun too!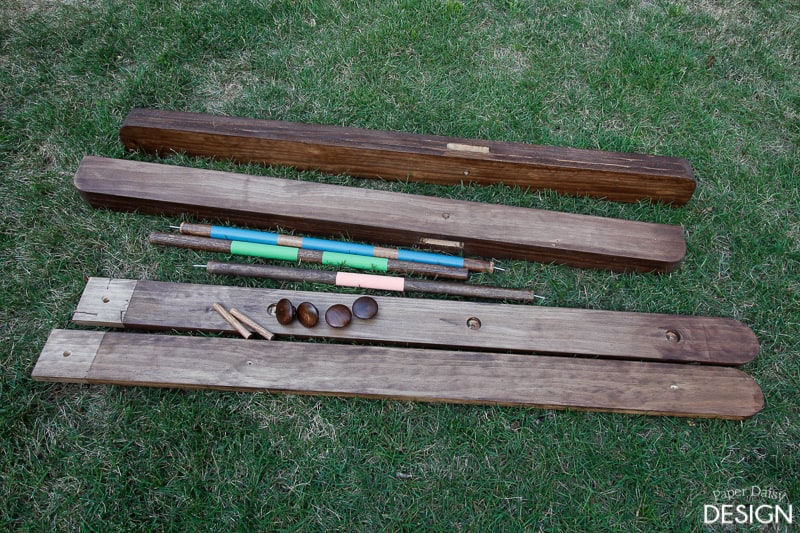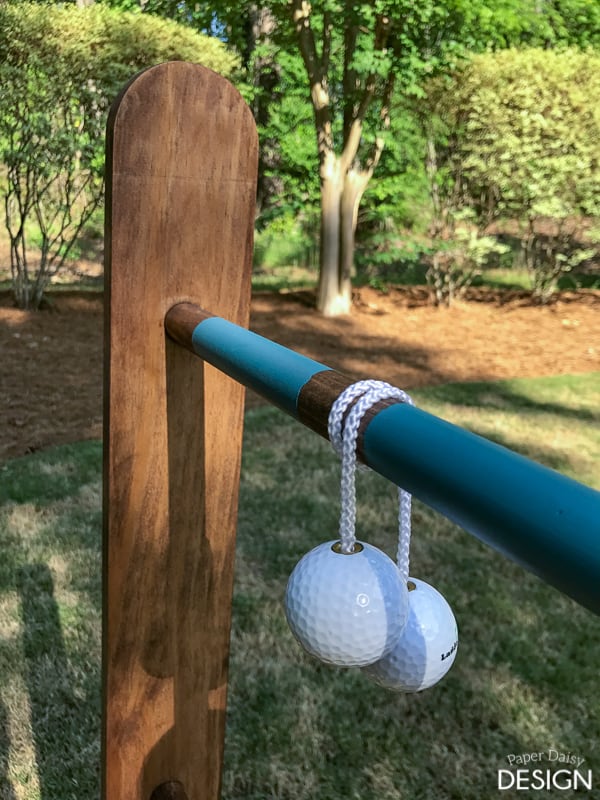 Here is a great resource for the bolas used to play.  They come in a variety of colors too so you can choose your favorite combination. The detailed building plans and cut lists can be found at Ryobi Nation along with other extremely fun outdoor games!! But don't miss the giveaway below!!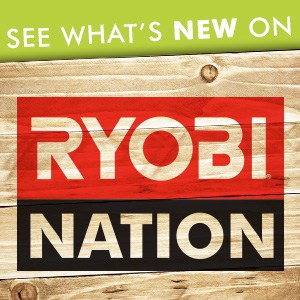 Here a few extra tips for building this ladder golf game, but really these tips can be used in many building projects.
Anytime you have repeated exact cuts we find it to be extremely helpful to create either a stop or a jig. You might be surprised how minute changes in measuring and marking can throw off a precise project.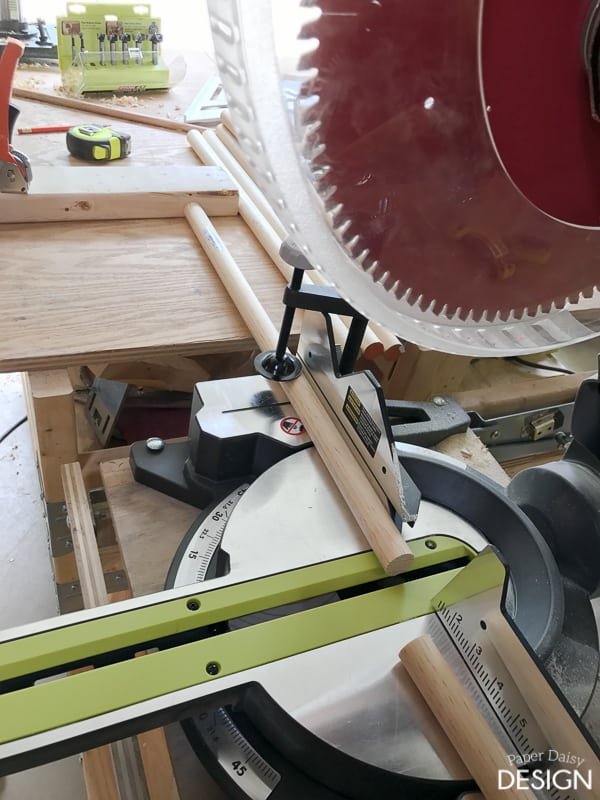 Using a drill press is extremely helpful for lining up holes for a ladder and peg joinery.  A standard drill can also perform this type of task but the same degree of is difficult to achieve.
Fancy templates for circles are unnecessary. I just went to my pantry to find the right circle to create an arch.
Create marks for alignments and you are ready to cut with a jig saw.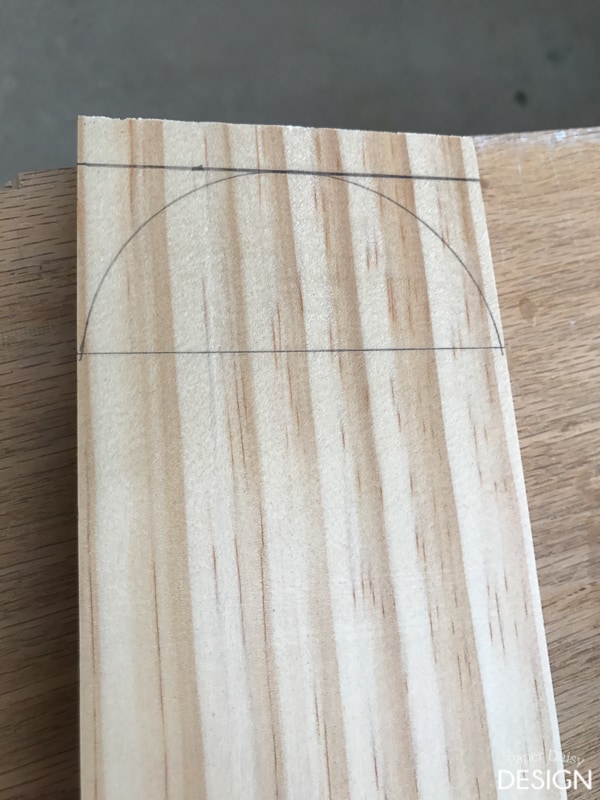 Don't be too worried if you circle is not perfect.  An orbital sander is your friend for nice, smooth turns.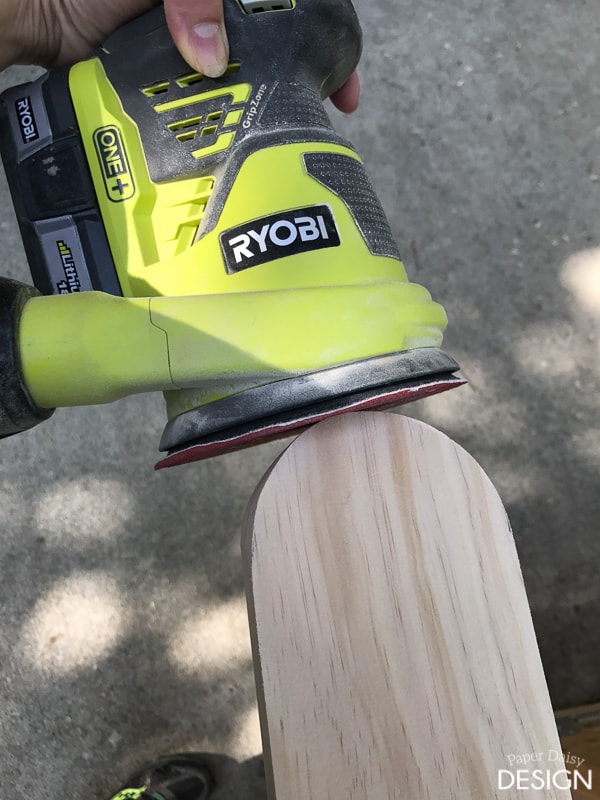 Before you head over to RYOBI NATION for the complete plans be sure to enter the giveaway for $300 in tools of your choice!! Good luck and I wish you lots of summer fun!! a Rafflecopter giveaway

Winner will be notified via email.  If winner does not respond in 48 hours a new winner will be selected. Not open to residence outside of USA. Sorry.