Does it feel like Dog Days of Summer to you yet? It's heating up quickly here!
But thanks to our new wall mounted pet feeding station our sweet boy Tucker can get a cooling drink of water in style.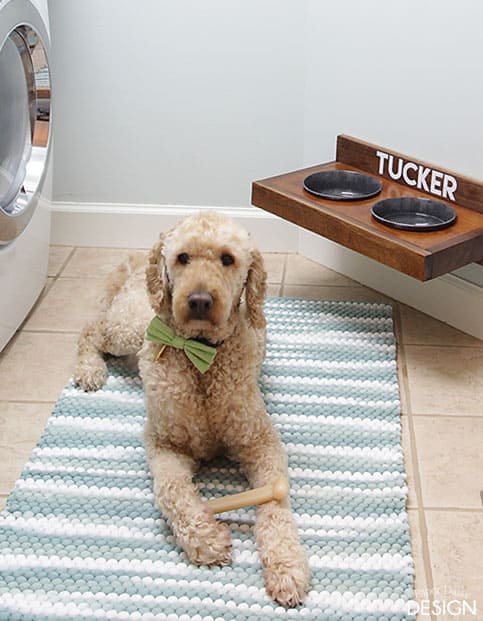 I had long been frustrated with the raised dog feeder we had previously. It was ugly, it took up valuable floor space in our laundry room and was difficult to clean under.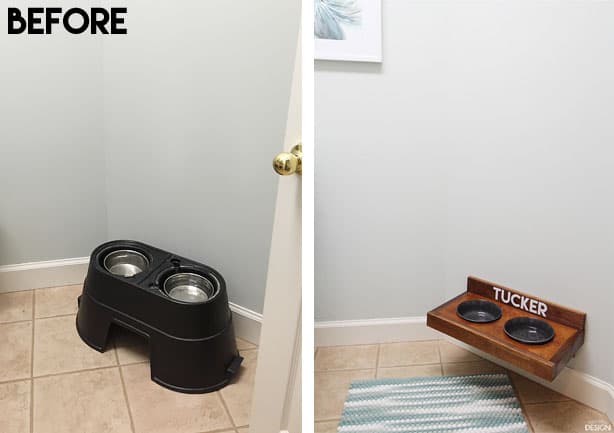 So, when Ryobi asked me to design a project for my pet, I immediately knew a wall mounted feeding station was my solution.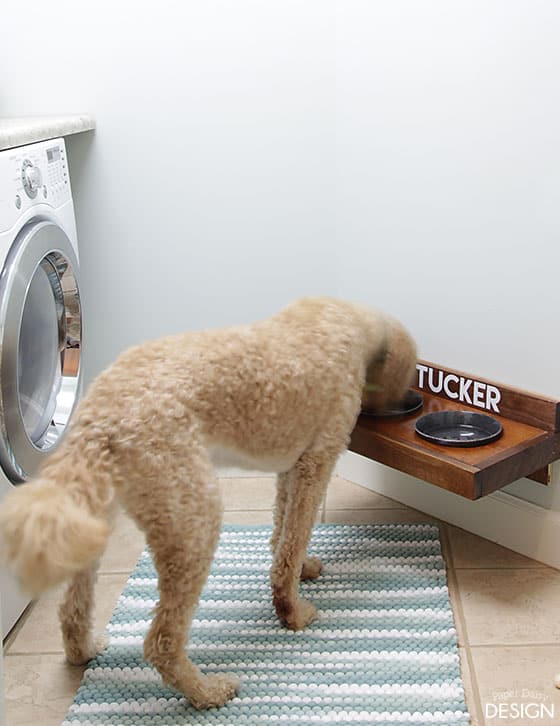 To complete this project, I used combination of wood scraps; high quality plywood and beautiful rough cut walnut leftover from our DIY Kitchen Island Cart build.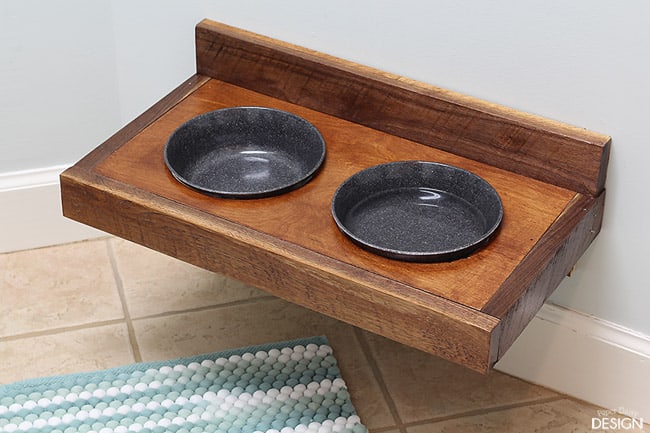 If you don't already have a raised feeder for your pet, this image is a good guide for determining the optimal height on the wall.
Tucker has had a raised feeder since he reached his full size as a goldendoodle. Like many breeds that are prone to stomach flipping and other digestive ailments, Tucker had a near miss as a "teenage" pup and ever since then he has had a raised feeder.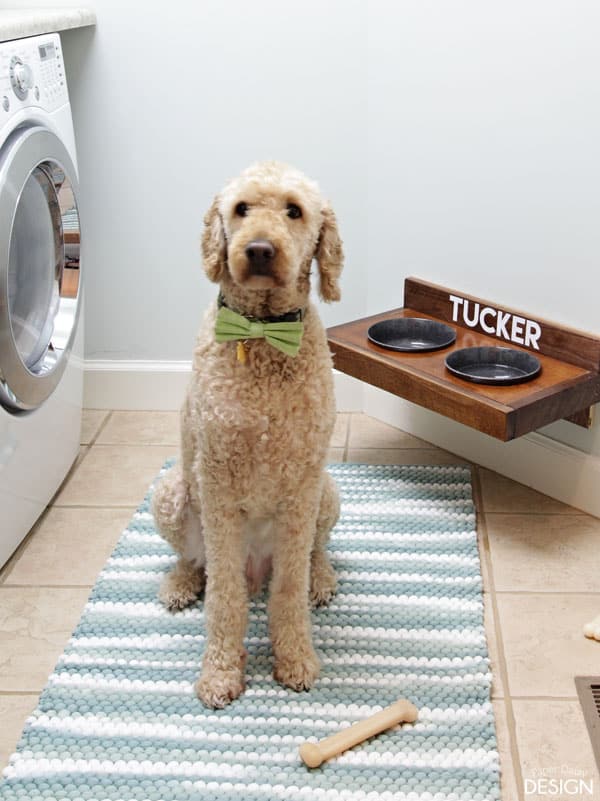 I love that this new design is easy to under, has it's own backsplash to protect the wall from a splashy, messy dog and it visually expands the floor space in our tiny laundry room. It even inspired me to get the rest of my laundry room in tip-top shape! More on that to come! On another dog related note, if you or someone you know has recently experienced a bite from a dog and the plan is to make a legal claim, you may want to click here to find out more before you do so.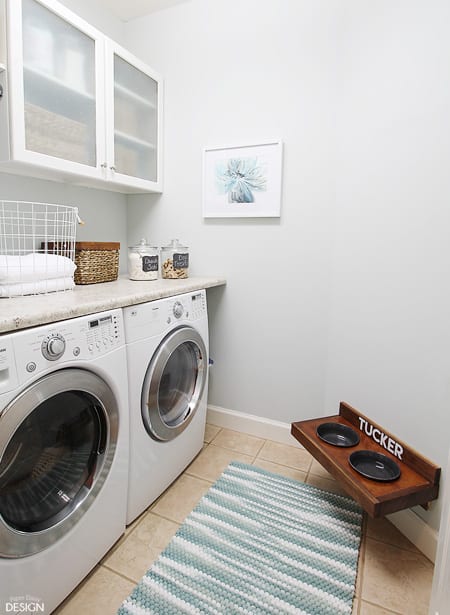 One of the tools needed for this project was the RYOBI 18-Volt ONE+ Orbital Jig Saw (P523) BUT,
my good friends at RYOBI and I have got all your summer needs covered with this
AWESOME GIVEAWAY!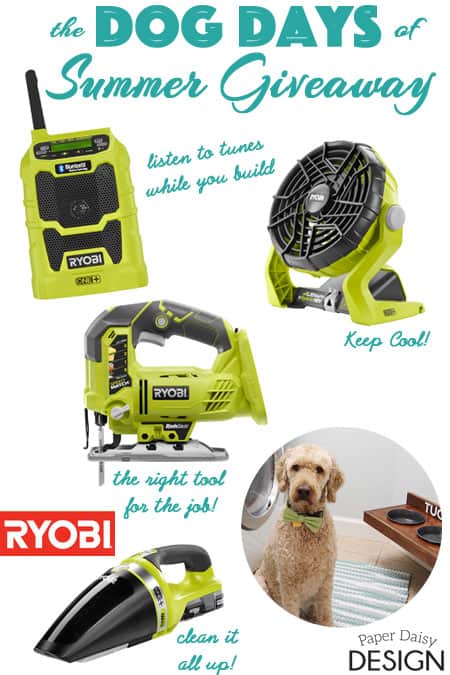 Ready to build your own Wall Mounted Dog Feeder?
To get the complete, step-by-step instructions and building plan,

What is RYOBI Nation? It's a collection of DIY projects and inspired shared by other power tool lovers like you! Not only can you share your own DIY work, you can check other members projects, comment and rate projects! As a member, you will receive exclusive member-only deals on tools and chances to win AMAZING tool giveaways to help you keep building!
Disclaimer: In exchange for this design, Ryobi Power Tools gifted me products to build my project. All opinions and photos are my own. Sponsored posts like this one help me bring you the best content at no cost to you. I appreciate having you as a reader and want to continue provide you with helpful tips and ideas for your home. Thank you for reading!