Y'all! I just can't wait another day to share little look into Emily's room. It's been a long, piecemeal process with me working on projects in between deadlines. Happily, I think we have now come to a place where we can call it done!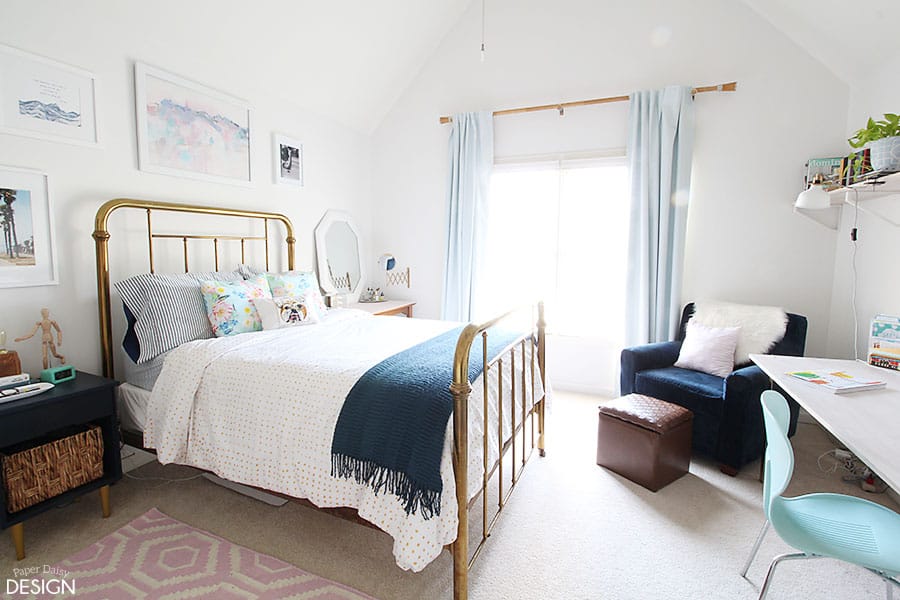 I'll be doing a full reveal at the end of next week and I'll be sharing the details on all our thrifted and DIY treasures.
I'll give you a hint at my favorite project now though… see that little ottoman? Come in a little closer, yeah, that little leather cube? My little DIY heart is happy!
Hope you are having a great weekend! Looking for a fun way to spend some time this afternoon? Check out the #YourHomeStyle for more inspirations, and of course you can "heart" my photo too!
Oh, and if you can't wait for more, I have already shared the tutorial for DIY Dotted Duvet.