This week was definitely a turning point in our renovation story. Bricks, mortar and the missing sand finally arrived!!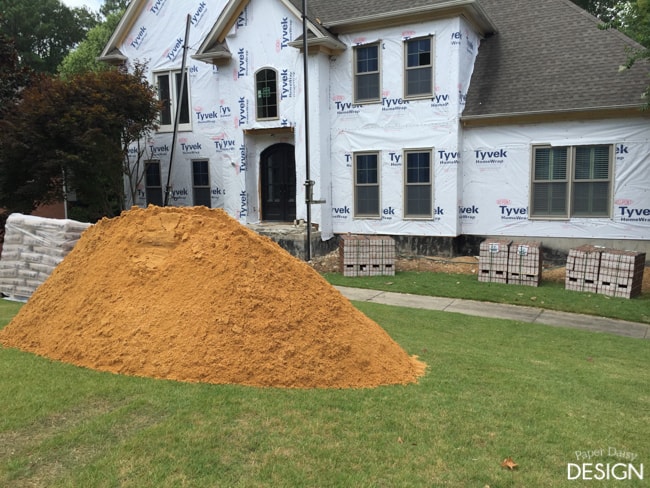 And by the end of the first day, the masons made great progress on the garage side and started on the front.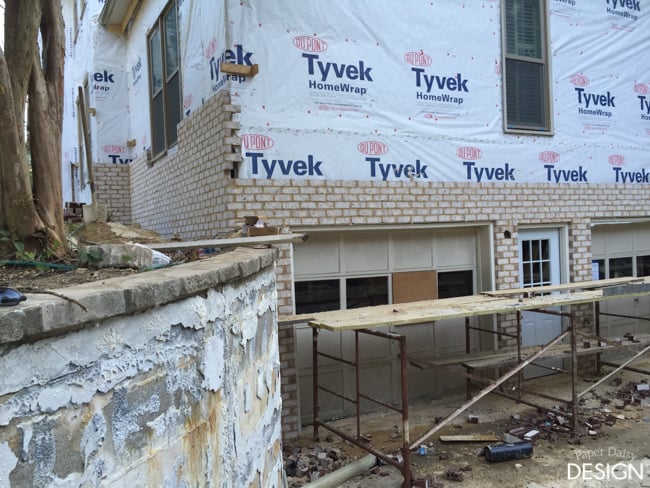 They set a goal to lay around 3,000 bricks a day.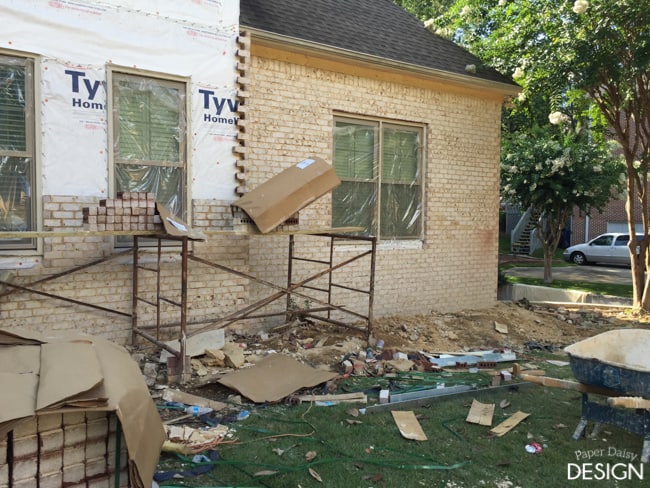 By the middle of the week, more bricks and sand needed to be delivered.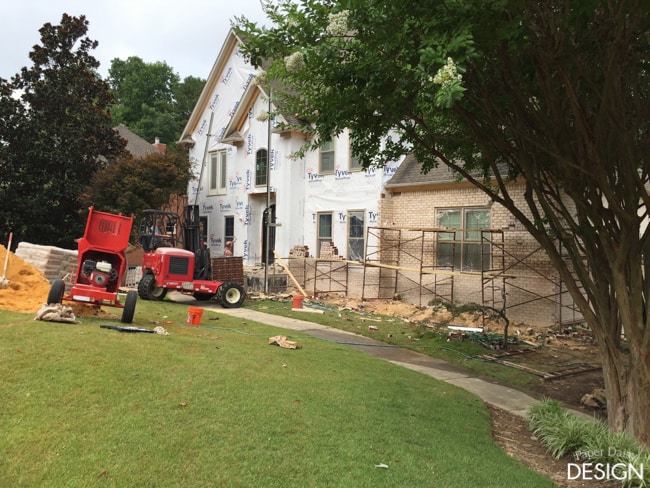 By the end of the week, they had finished all of the garage side and nearly finished the largest wall of the house, the far side.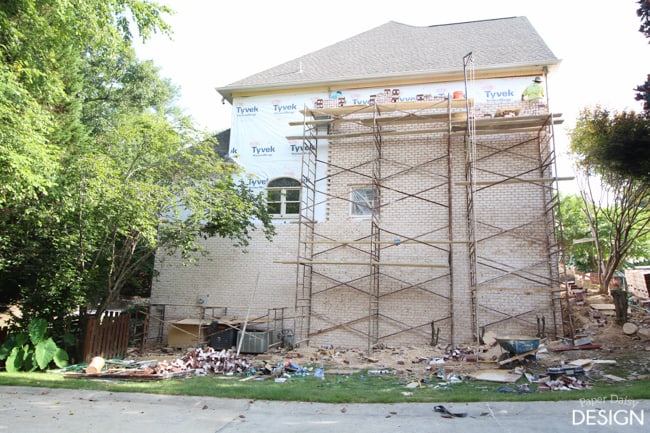 Our contractor started hanging the siding on the back of the house as well.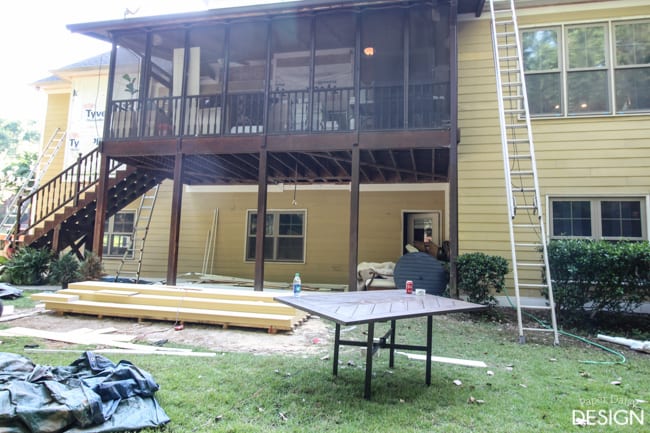 Please do not panic. The siding will NOT be gold. It will be painted. With the upstairs floors installed and the main level floors refinished we were able to move into the Trail House.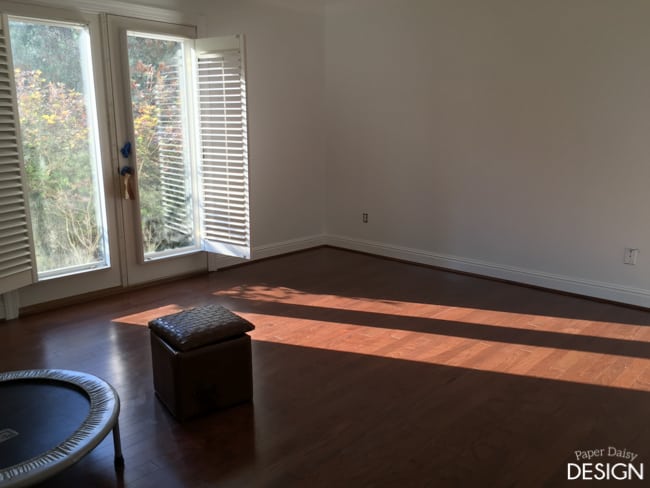 We began the week long process last weekend. To say we were are exhausted is probably an understatement. The added stress of moving into a home in full blown renovation mode is more unsettling than I realized. When my friend moved they had it so easy… they packed everything up nicely and had a moving company (BigTMovers.com) move all their belongings into their new house… simple as that. Of course we didn't make it easy for ourselves. So much of the furniture and our belongings can not be moved into proper rooms. Our son's room, who is away at college this summer, became the home for mis-placed furniture.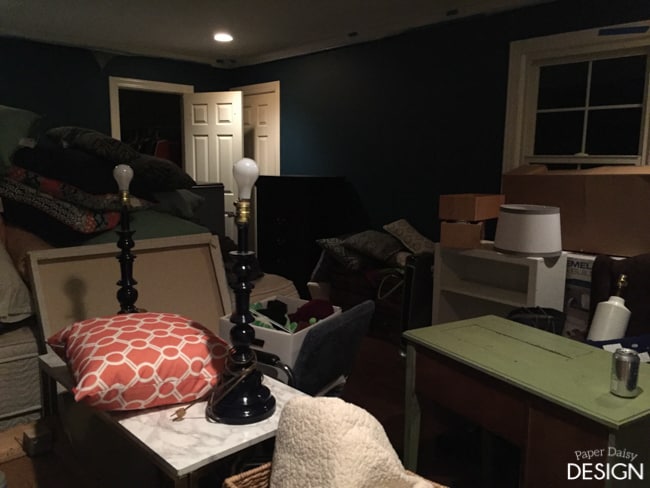 I'm sure an uninformed visitor would think we look like hoarders the way some of our rooms only have pathways to maneuver through. Yikes! Instead of focusing on all the things I can't unpack, I turned my attention on projects that needed immediate attention, like the brick floor in the laundry room. I also prepped the half bath for tile. If you follow me on Instagram, then you likely got a sneak peek of the powder room design plan.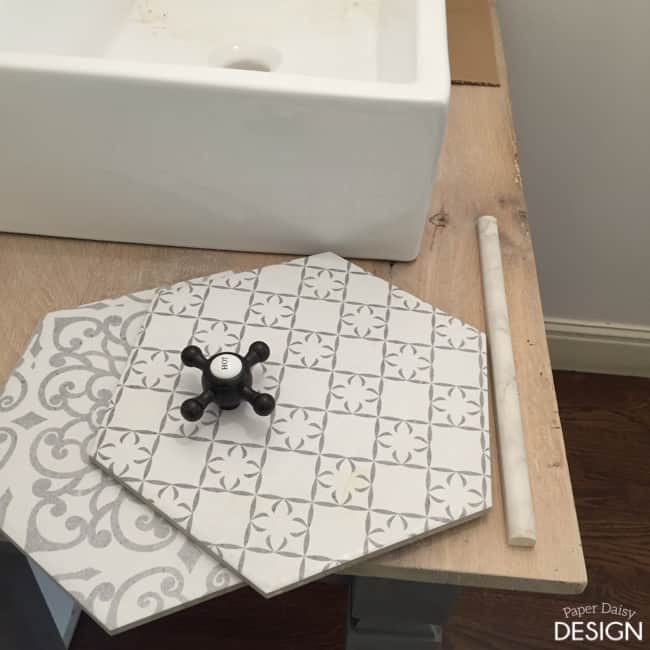 The very best news I can share this week? We closed on the sale of the House on the Hill yesterday! What a huge blessing it is to sell our house in a timely manner. The stress of carrying two houses is now behind us. We are ready to be focused and move full steam ahead on #theTrailHouseReno! Even with all the mess, I can tell we are going to love living here and thoroughly enjoy the process of transforming this house into a home.
There is so much more to come, please subscribe to my newsletter to be sure you never miss an update! Click here.