As promised and thankfully as I had hoped, we actually finished the bathroom today! I couldn't be more happy, proud and tired. I've been looking forward to this day for so very long. I must admit that over the weekend I was uncertain the bathroom would actually be finished on time, again.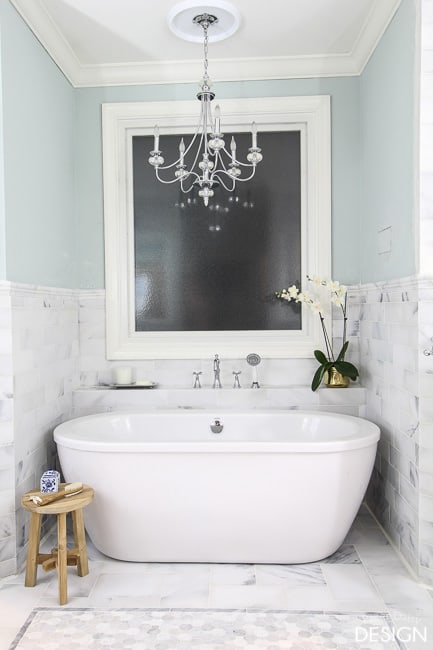 I believe in being a woman of my word. If I promise to show more on a certain day then you can count on me doing everything in my power to do so.  And it is actually finished!!  I might need to pinch myself to make sure this is real.
I so appreciated the kind words of encouragement left in the comments of the One Room Challenge 6 week "reveal" or lack there of.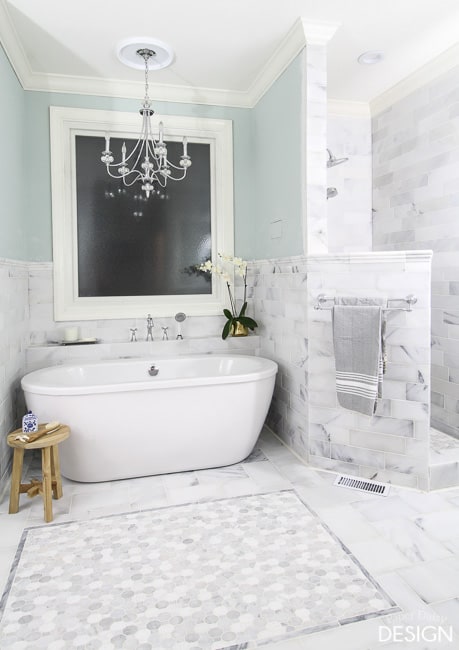 The plumber did not make it on Monday as scheduled but came just this morning to finish setting of the shower faucets and reconnecting the drain. I was still grouting a few small areas while he was here. So, while we have a completed shower, the grout caulk still needs to cure for 24 hours before it can be functioning.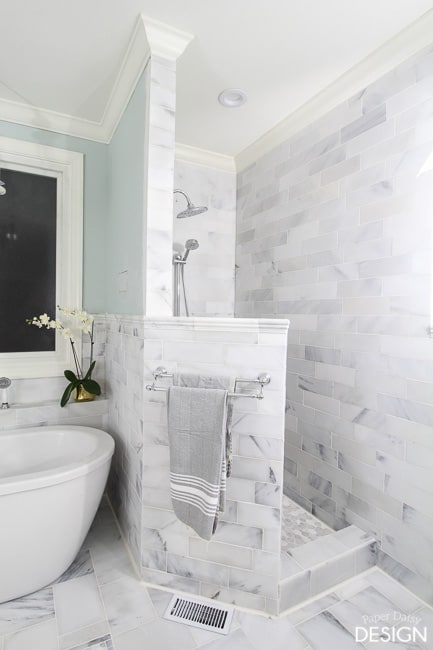 The tub has been functional for a couple weeks, however not until this afternoon was the room in any state to actually bathe in. Like any project of this magnitude, there are still some small touch ups that need to happen over the next few days.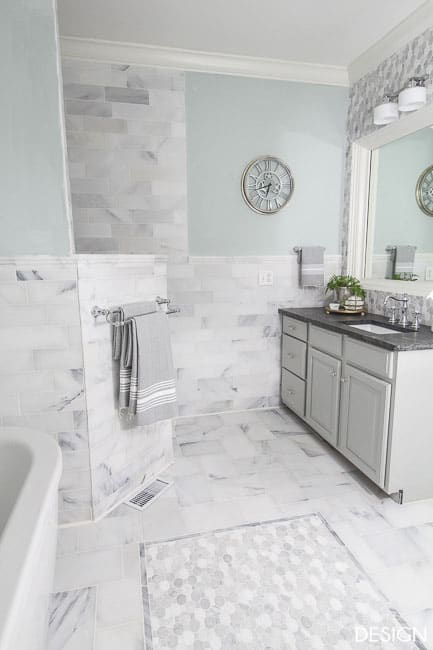 My mom and her husband drove in from Louisiana this afternoon and didn't get to complete my photo shoot until after dinner.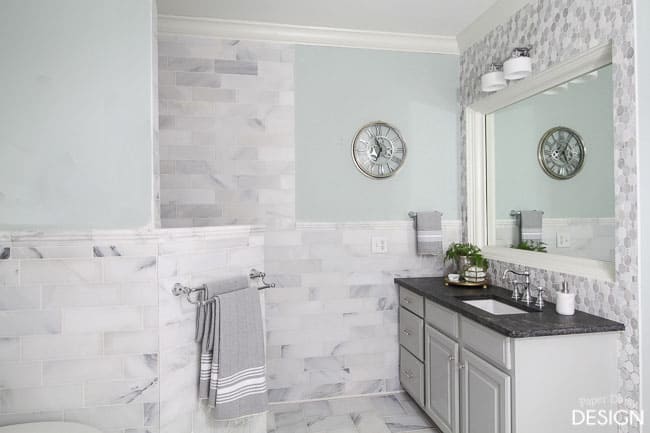 Speaking of dinner, I am looking forward to relaxing and preparing Thanksgiving. Funny how this year I am not at all  stressed over "turkey day".  After all this work, cooking the big meal will be a breeze. Not to mention we have our traditional menu set in stone around here and with each passing year it becomes easier to manage.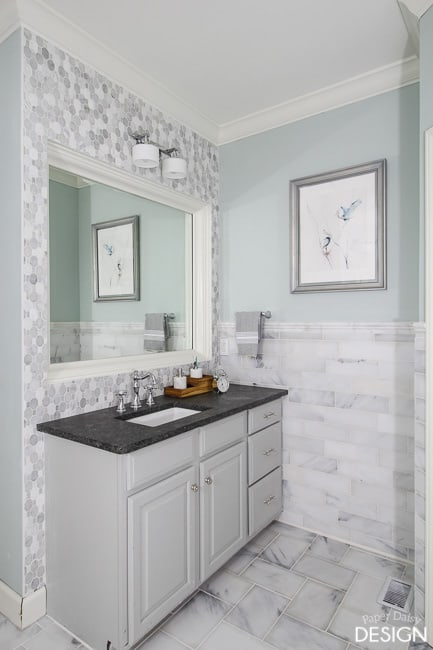 With family here, I delayed editing the photos until they retired for the evening. Now I'm off to go relax my aching muscles in that tub!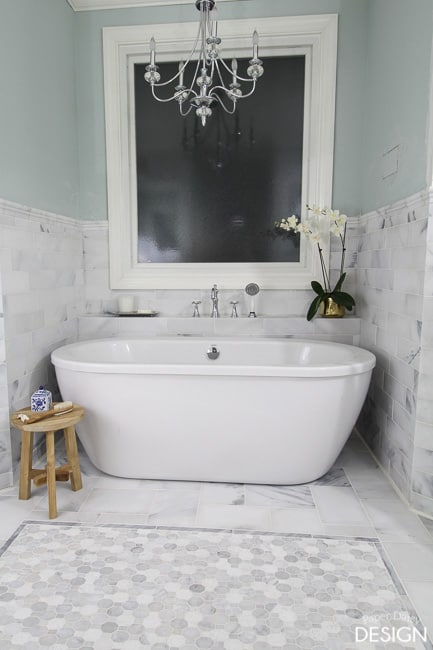 I'll be back then to share a natural daylight photo shoot and more details on my design goals for the bathroom after Thanksgiving. . Of course, there will be many tutorial posts to follow as well.
Wishing you and your family a blessed Thanksgiving and hope you are able to share it with those you love.