I'm a big dreamer. An eternal optimist. A believer in the power of redemption.
I believe challenges most often can turn into opportunities and provide a chance for a new adventure.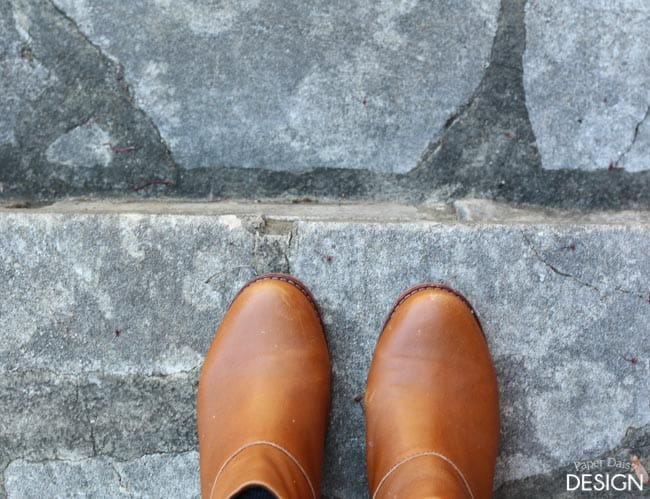 I believe just about any house can transformed into a beautiful home with just enough care and attention. Houses in need of love are my weakness.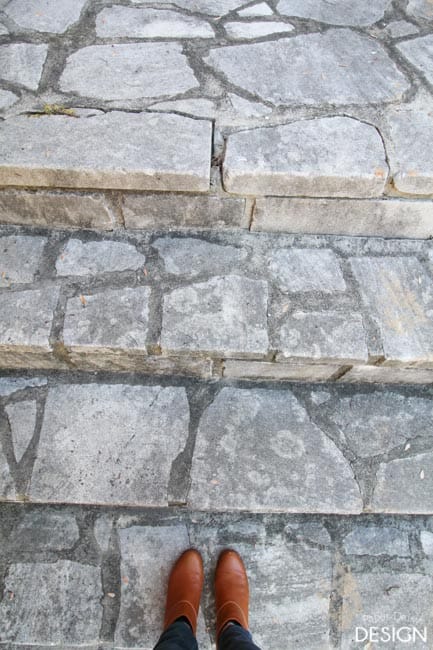 Where others see ugly paint colors and dated interiors, I see the potential of the space and most importantly, I look for house with good bones.

This explains why I was attracted to the home we currently live in.  The house was in decent shape, but it suffered from some bad design choices that potential buyers couldn't overlook. For the last two years we have worked to transform almost every room and feel like we've helped this home reach it's full potential both inside and out.
You can probably guess what I am about to say next.
We bought a house. Yes, we did!
And y'all it is in need of so much love, both inside and out. The house is in our neighborhood, near a trail that has been in foreclosure for quite a while because it needs so much love.
These photos of the "trail house" are quite deceiving. It looks like beautiful stone and stucco exterior, but in reality it is one big, hot mess of issues.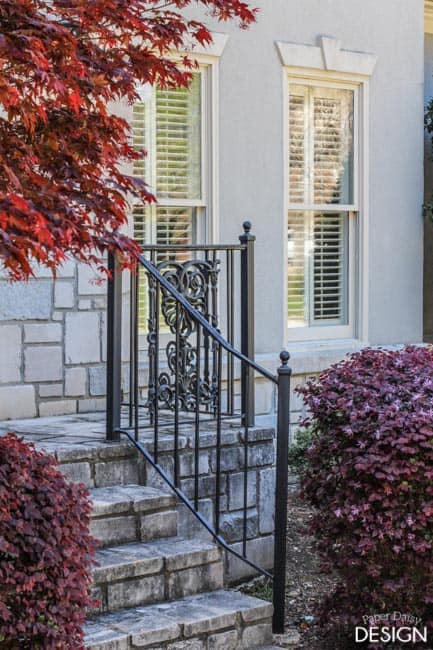 What no one can see, not even the most skilled inspectors, are the potential problems lurking under that fake stucco, often called Dryvit or EFIS.  All of the facade needs to be removed and the house will be bricked. Only then will we know what we are actually dealing with.  Our inspector did bring to our attention to issues with the way the stone was installed, which could be the cause of the known water damage inside, but other than that there are still many unknowns, hence the reason this good looking house, in a neighborhood we love, fell into foreclosure.
But this only the beginning.
The story of the "trail house" isn't short nor sweet.
We actually tried to purchase this foreclosure home last summer. In the interest of time, I'll just say it didn't work out. We walked away and while we knew it was the right thing to do, I was a bit heartbroken.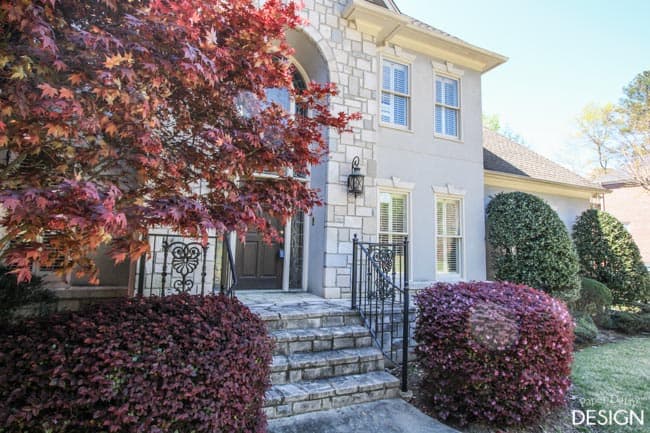 One thing we knew for sure, the timing was not right. We had already committed to remodeling the master bathroom in our current home. 
So, we set the dreams we had planned for the house on the trail aside and focused our attention to the bathroom remodel whole heartedly.  I became consumed with laying marble tile and creating the bathroom of my dreams. I was happy enough to stay where we were.  Because let's face it, who in their right mind would want to walk away from this beauty?
But one day, I can't remember when exactly, probably during the rhythmic work of laying tile, I found myself still hurting over the "trail house" and began to pray. Those prayers kind of evolved into making a deal with God. I asked God for a sign. If the "trail house" was still on the market by the following spring then I would know that we should try again. If not, then it just was not meant to be.
Just about the time we were putting the finishing touches on the master bathroom, around the holidays, I got a notice from Zillow that the listing status of the "house on the trail" changed to pending sale. A moment of sadness came over me, but then I kind of felt like God was being faithful.  He was answering my prayers, giving me the sign I needed. I closed the books on that house and settled in to where we were.
Fast forward to this spring. We had wrapped up another bathroom remodel and I was busy designing and planning the next big project.
Then, out of the blue, I got an alert again from the Trulia app, that a house I had favorited,  the "trail house", was back on the market.  I immediately noticed the broker/agent had changed too and my heart started to race. I shared the news with Richard and we both jumped into action.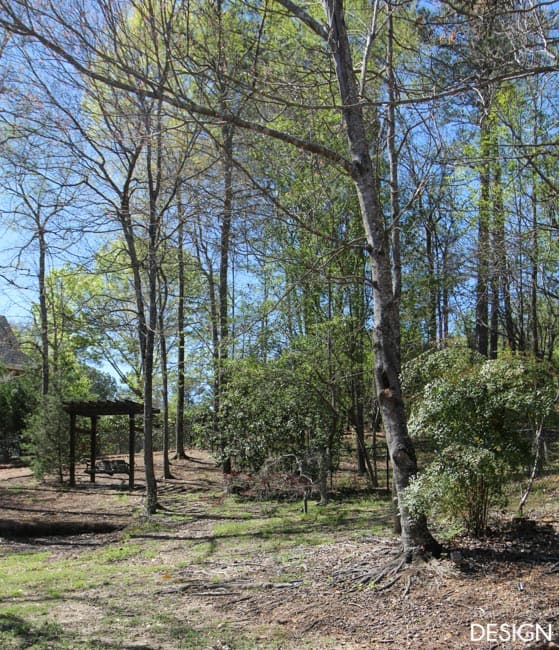 After going over and checking the house out one last time, albeit with a house full of other potential buyers, we submitted an offer on the house that afternoon.  The lending company responded to us and the other two offers, "give us your best price".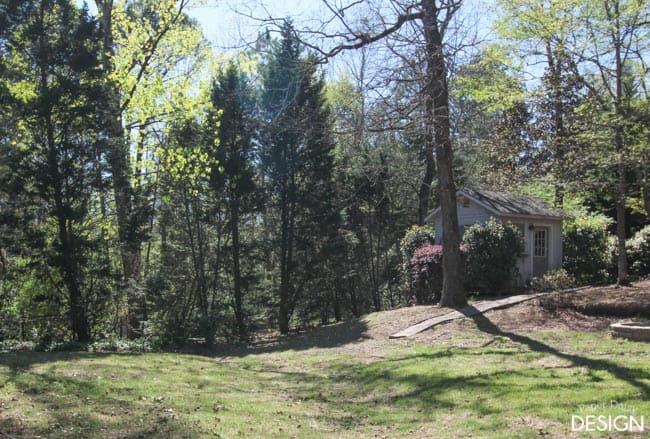 And we did. Begrudgingly, Richard agreed to my "just a little bit more" encouraging. He really does love me. And God is faithful.
We close on the "house on the trail" next week. There have been quite a few delays due to the difficulties in purchasing a house with Dryvit issues, with such extensive and  repairs required.
We haven't sold our house yet, but I know all things happen in His perfect timing. It is actually a bit of a relief to have some time to tear the new house apart before we have to move in.
But can I tell you how much we are just itching for #DEMODAY to get here?
I also can't wait to share all of the plans we have, to walk you through this intensive process.  I think it's going to be an interesting ride at the very least.
To give you a little taste of what is to come, the whole facade, stone arch and all will be torn off and replaced with brick.
And if you know me, then I'm sure it won't surprise you that I plan to leverage this into an opportunity to make  a few tweaks to the outside, giving this 90's facade a more timeless, Southern esthetic.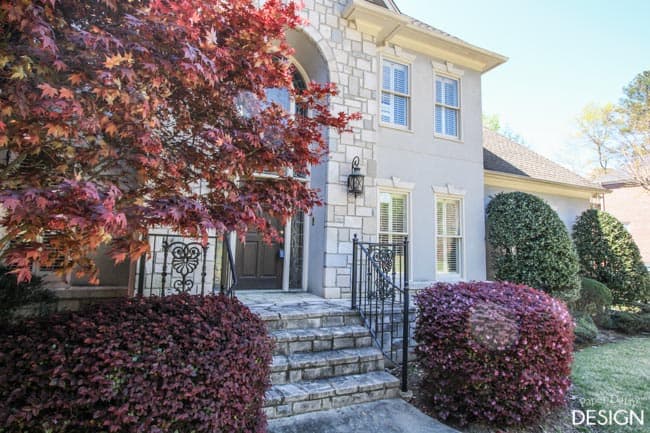 Other than the actual shape of the structure only one element will remain.  Can you guess what that is?
Want to be sure not to miss a post on this journey? You can subscribe via email here.