This week feels like it marks the beginning of the actual "room" transformation. Adding architectural embellishments and additions are my favorite way to add drama and visual interest to a room. Got a dull, boring box of a room? Moulding is your answer!
With that being said, my sponsor this week, Novo Building Products is an integral part of this entire makeover.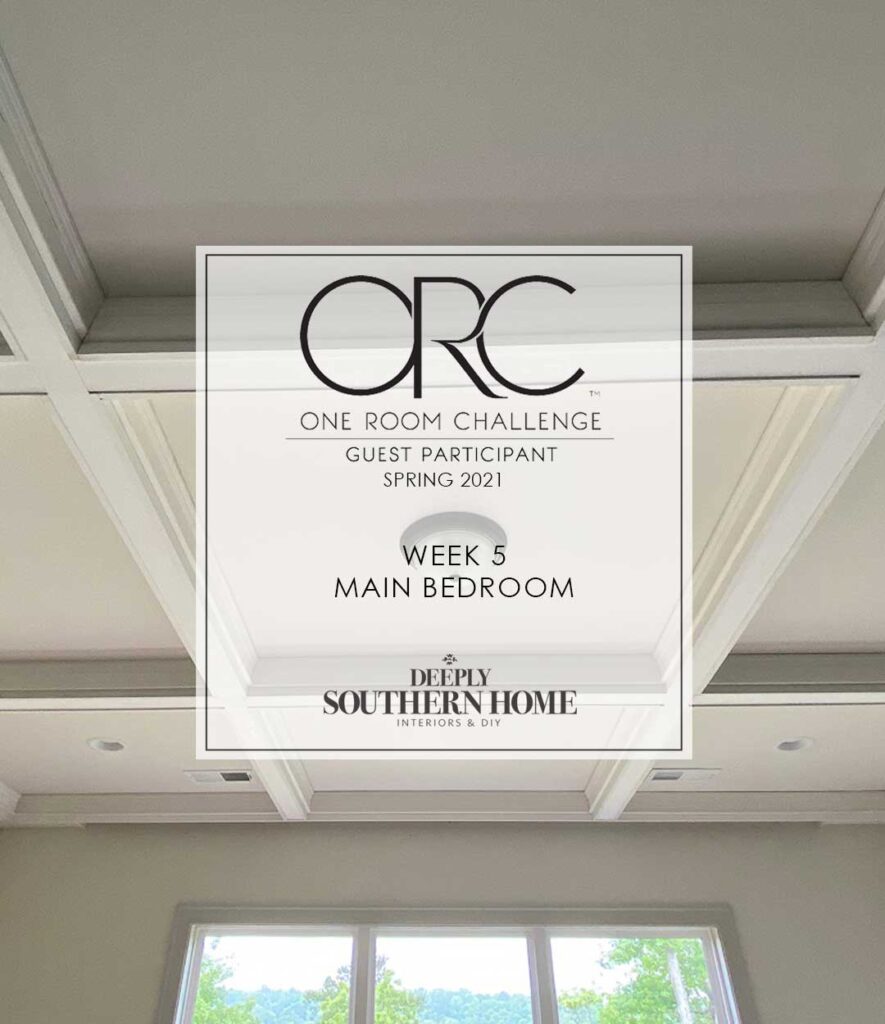 WHAT IS THE ORC?
Thanks to Linda, the founder and organizer of this amazing bi-annual Interior Design event, the One Room Challenge™ there have been thousands of amazing room makeovers over the years. The event encourages and inspires room makeovers of 20 Featured Designers and hundreds of Guest Participants, like me. The official media sponsor is none other than Better Homes and Garden!
If you need to get caught up on the previous week's progress updates and design plan check out these posts.
Week 1- the Intro || Week 2- Design Plan || Week 3 -Powered Curtains|| Week 4 Small DIY's 
MAIN BEDROOM BEFORE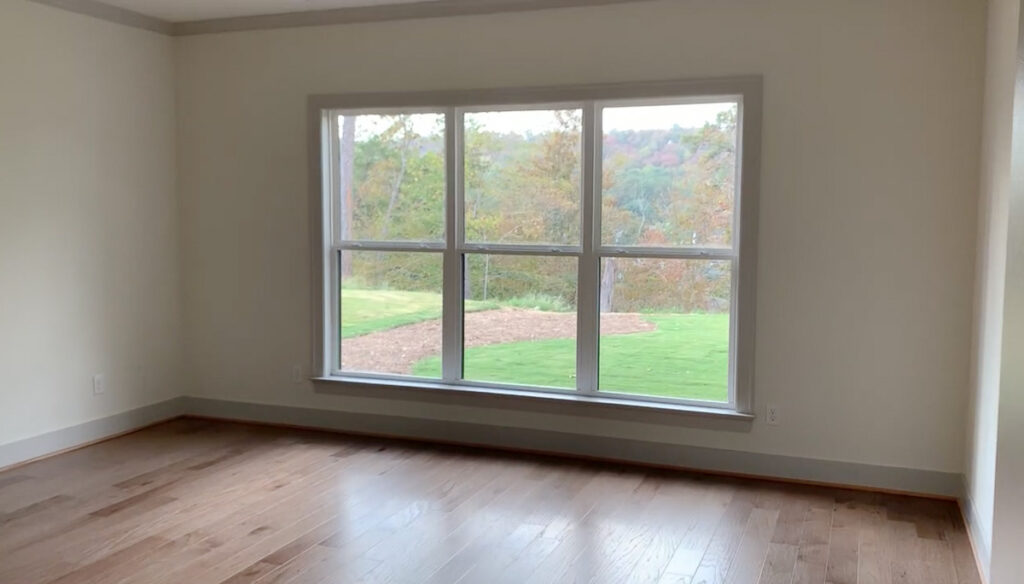 When we built our house a year and a half ago, the main upgrade we made in this room was the bank of three windows. It was without a doubt some of the best money we spent on this house. The original plan called for a pair of smallish windows on the wall facing the backyard. Which is fine, for most maybe, but we paid a premium to have a lake lot on a ridge so being able actually have a view, was very important.
Other than that the room is just a basic box with plain stock baseboard, which is actually just a 1×6 and simple crown that is standard from the builder.
Adding Architectural Elements
While I have never incorporated a coffered ceiling in my own designs before, but I know the power architectural elements have to add the feeling of height and a feeling of grounding a space.
The perfect example of this is our living room and dining room which was the project we tackled during last Spring's ORC as a Featured Designer.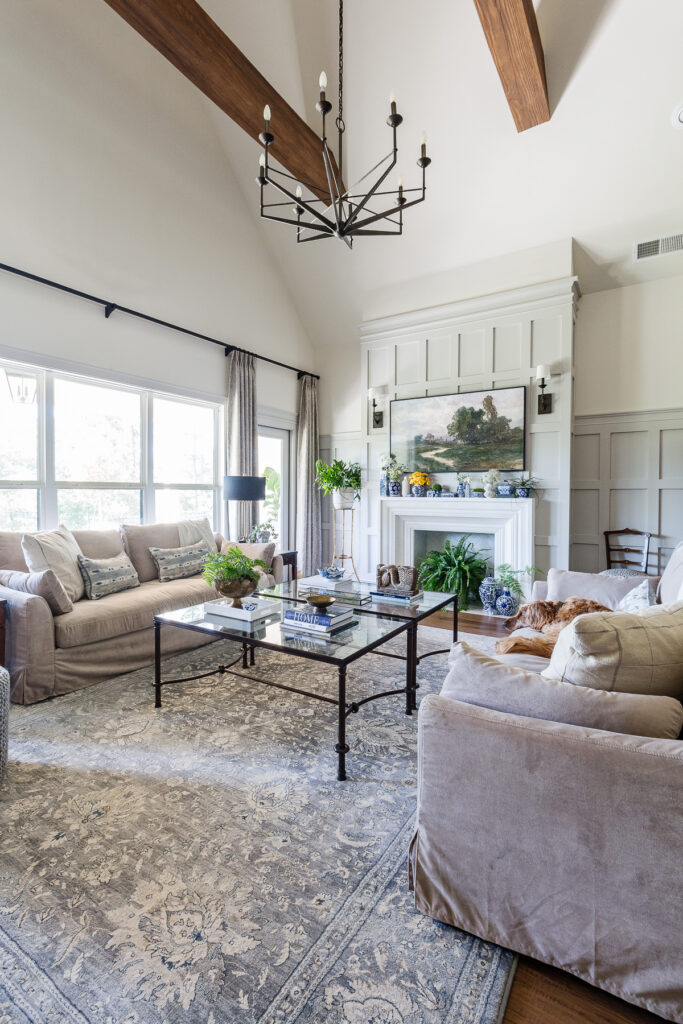 The dramatic beams added to the vault pull your eyes up, while the Tudor-style paneled moulding wrapped around the room brings the eyes back down and makes it feel inviting.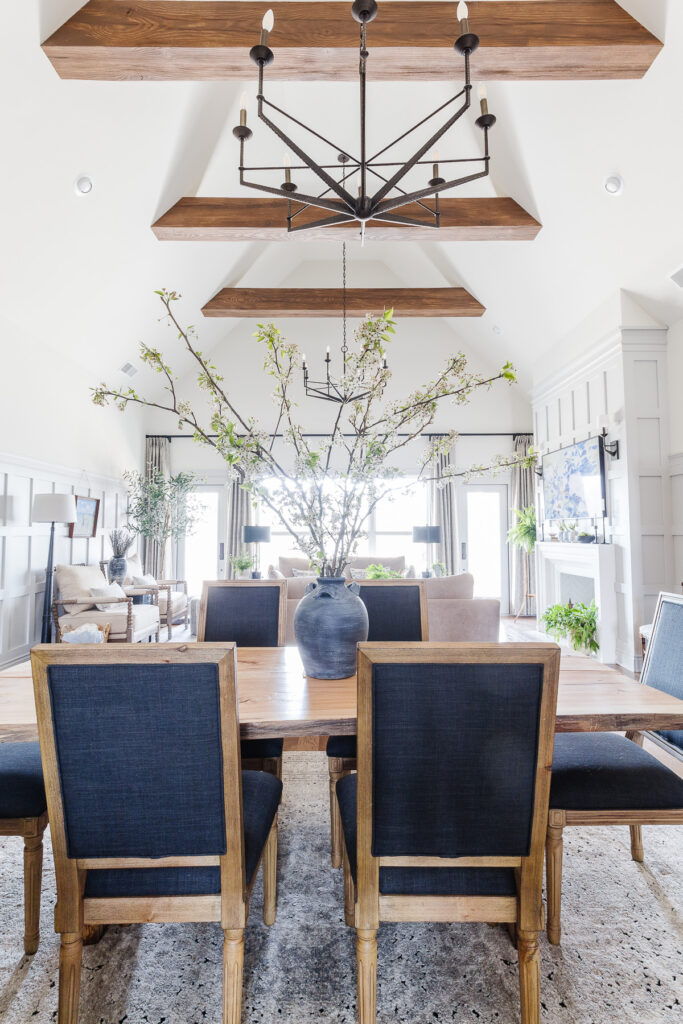 Adding a Coffered Ceiling
Coffered ceilings, like the paneling style used in our living and dining room are common architectural features in a Tudor style home. My goal with this plain, fairly builder box of a home is to expand upon the existing architectural style of the exterior which is decidedly Tudor inspired.
It seemed only appropriate to embrace that feature and add it to our main bedroom, but with more of a modern interpretation. I designed the coffer to include a grid of 9 equal squares.
For this installation, I hired my contractor to execute my vision. My husband has a history of shoulder problems, including surgery and sadly I seem to be working on a similar path. I just couldn't see pushing ourselves to do something beyond what was necessary for the sake of saying we did it ourselves.
After my contractor became sick with Covid, we reconsidered doing it ourselves, but I am so thankful we decided to wait until he was well.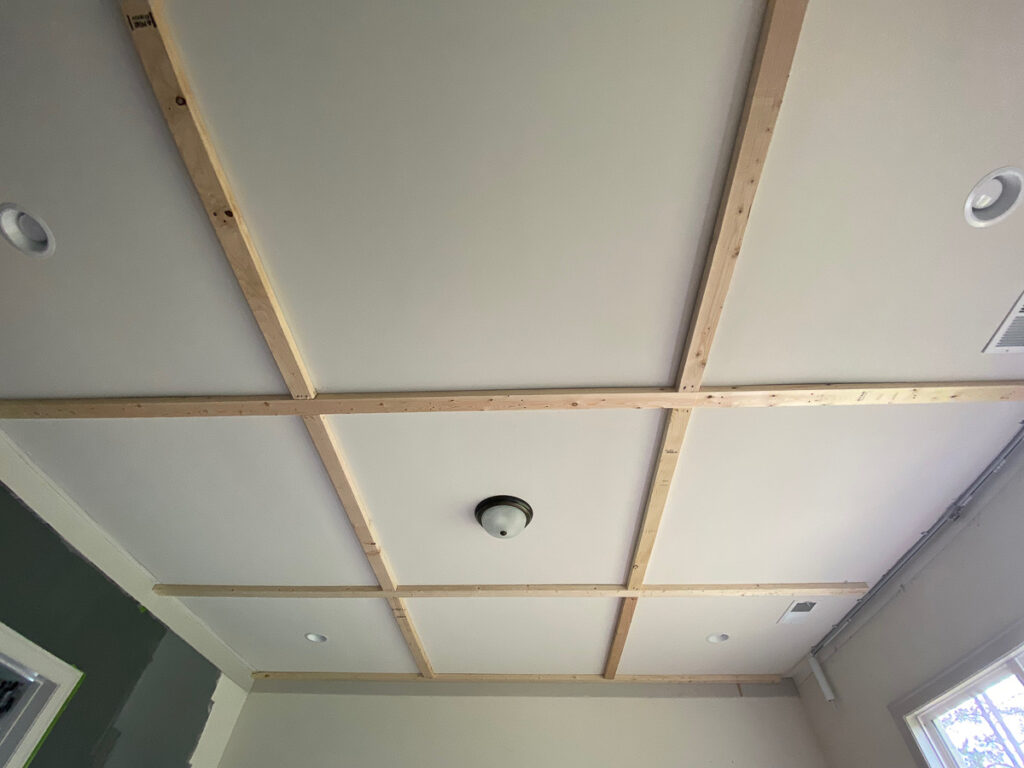 The base starts with installing 2×4's in the desired pattern.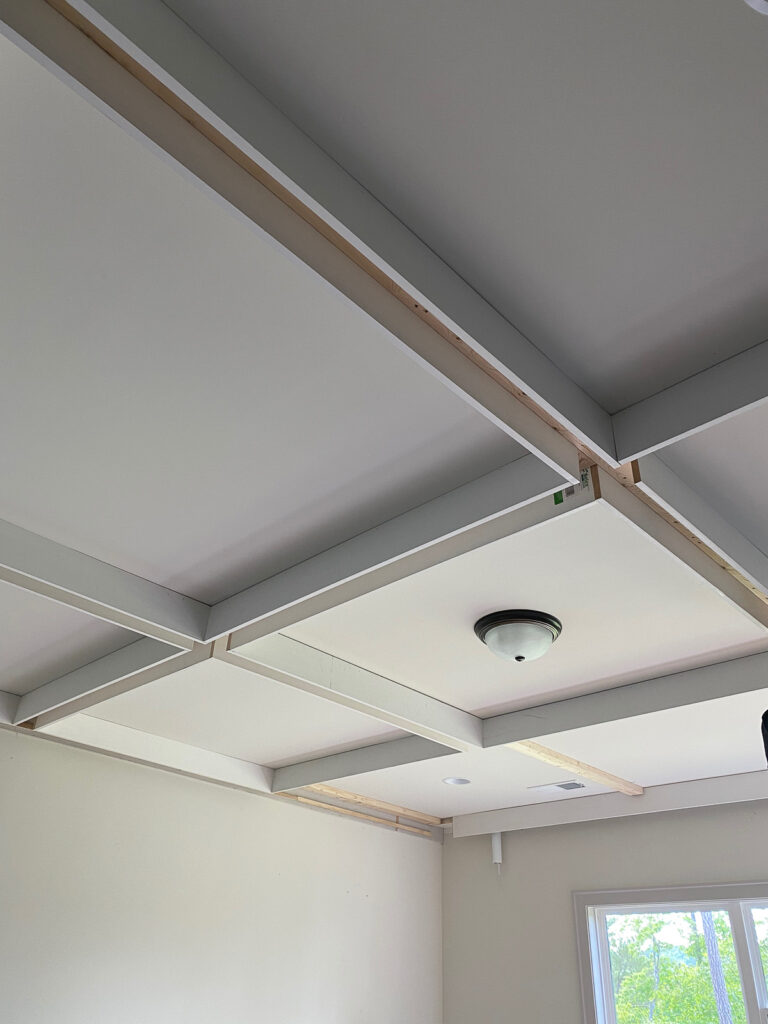 Then I designed the coffer with 1×6's as the sides and 1×4's in the center to close the beams up.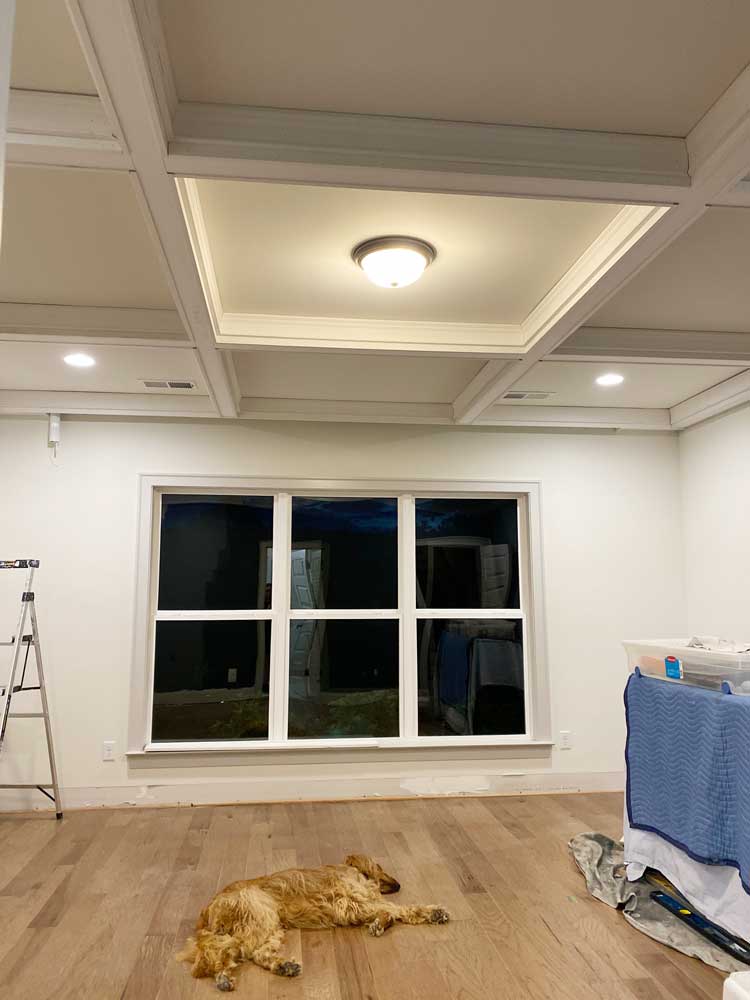 Traditionally, the inside of a coffered ceiling is wrapped in crown moulding. But for this design, I wanted to incorporate existing materials I had leftover from last spring's ORC. It is a large piece of moulding called an architrave. I used it in our living and dining room as the cap for the Tudor style paneling.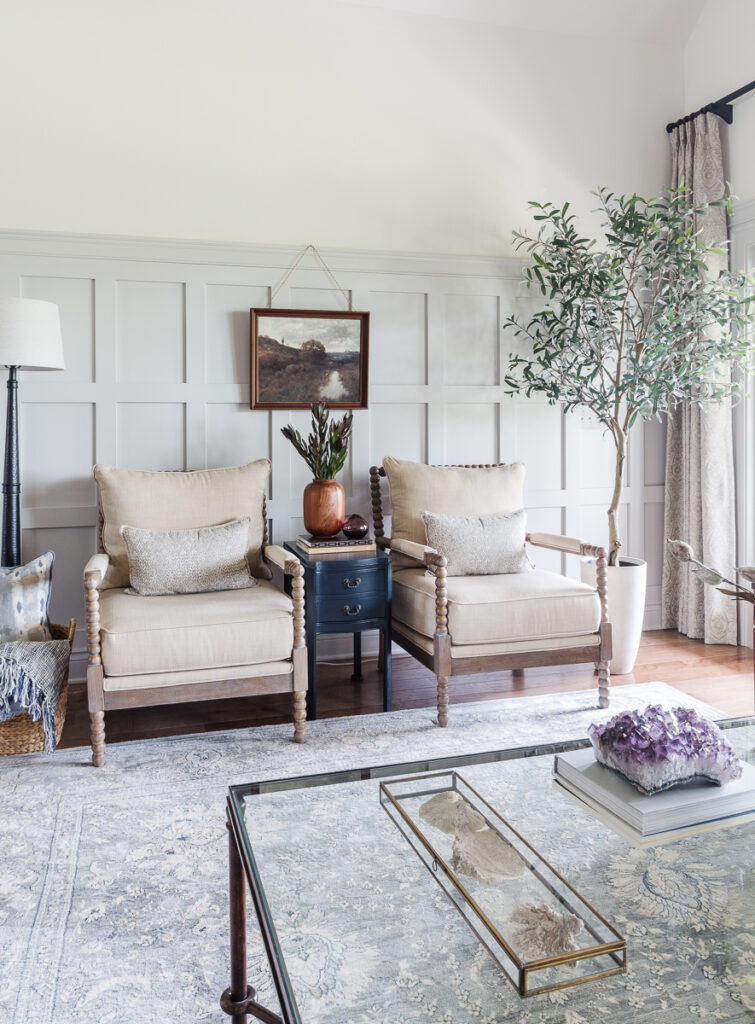 I am very happy with how it finishes off the coffer in a little more unique way and put the extra moulding to a very good use.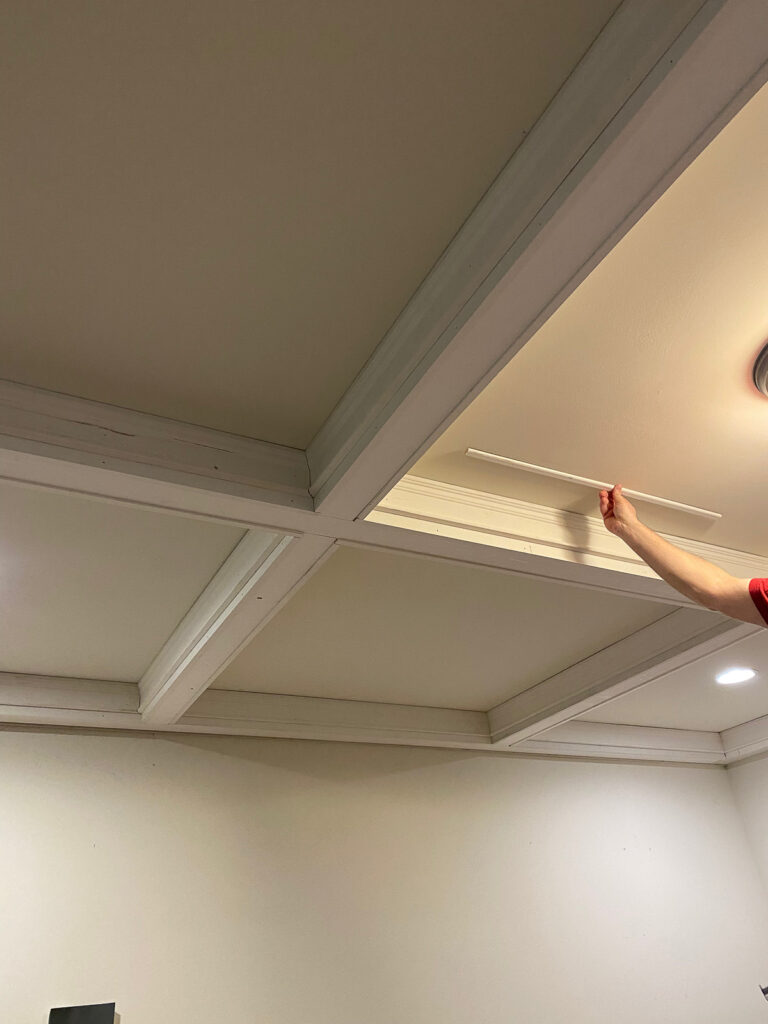 The next step will be to apply additional moulding to the ceiling for an extra dimension. Because the architrave is a vertical moulding instead of a crown which is installed on an angle, I thought the extra embellishment was appropriate.
Applied Panel Moulding
Because of all of the delays with the ceiling, I have only just begun the installation of the applied panel moulding on the walls. While I planned for how the moulding would relate to the ceiling, I knew the final installation and design hinged upon visually seeing the coffered ceiling installed.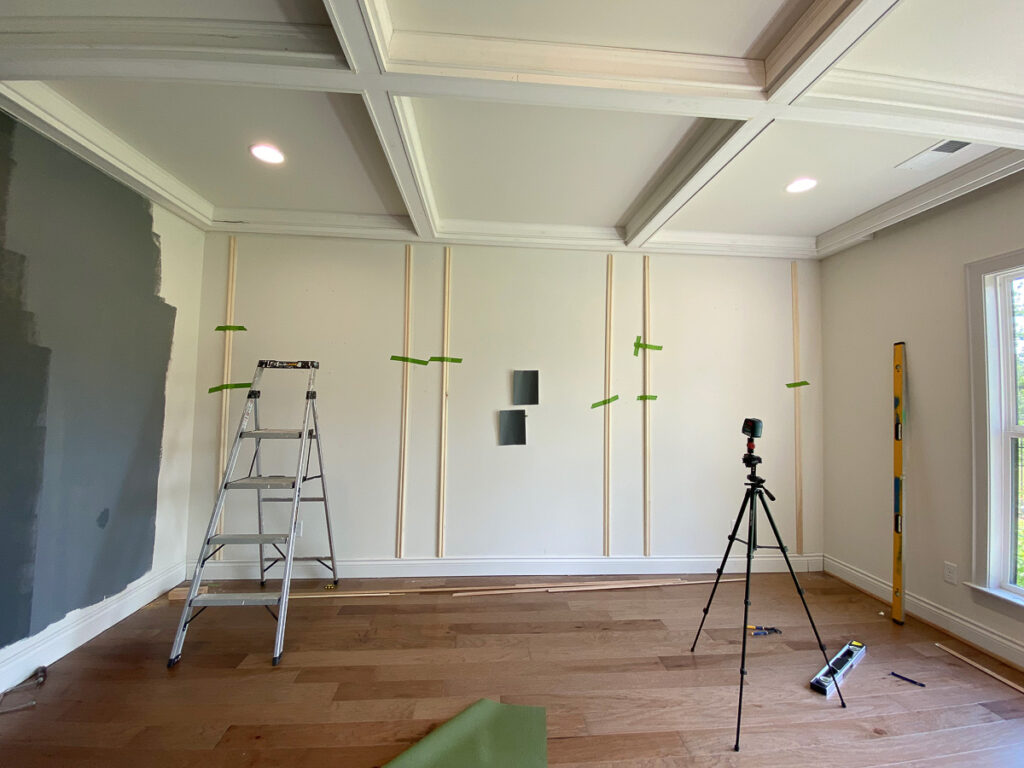 I am so happy I waited. Mathematically I had it all figured out, but once we began looking at the walls with the panels lined them up with coffer, it was clear this linear interpretation was stiff and boring.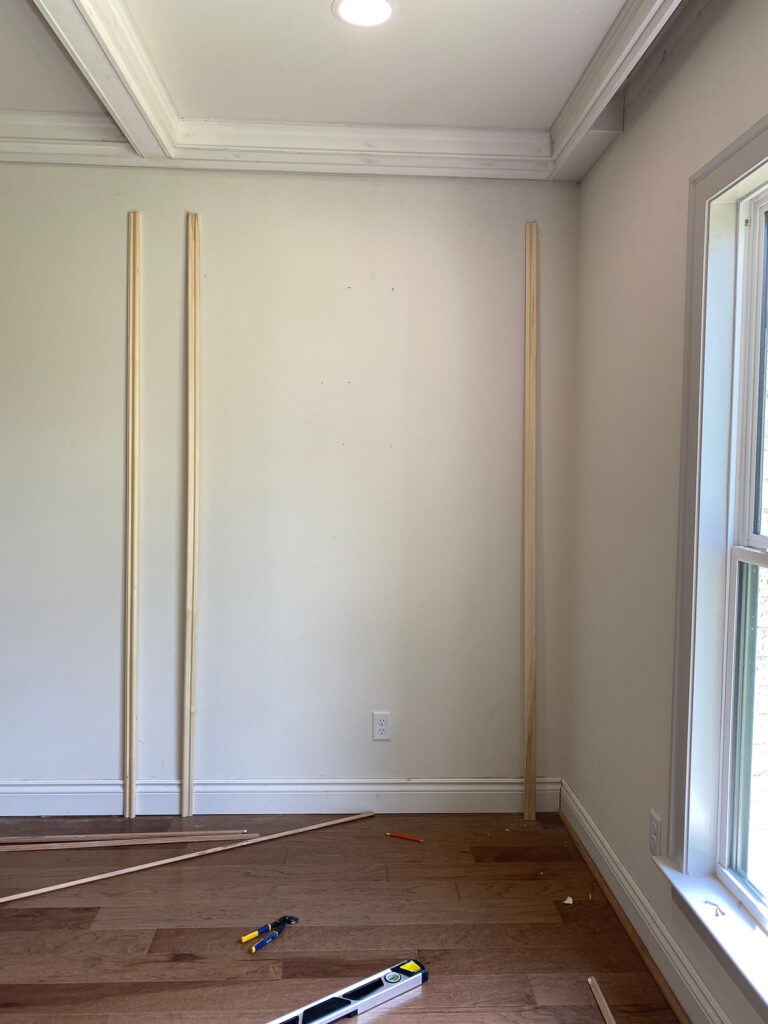 Adding a visual cushion of a couple of inches was much more appealing than literally lining everything up. While esthetically I wanted the panels to align with the coffer, I don't think I could express exactly why I didn't want to go off of a strictly basic mathematical installation. I guess intuitively I realized that the explicit linear approach was not what I wanted.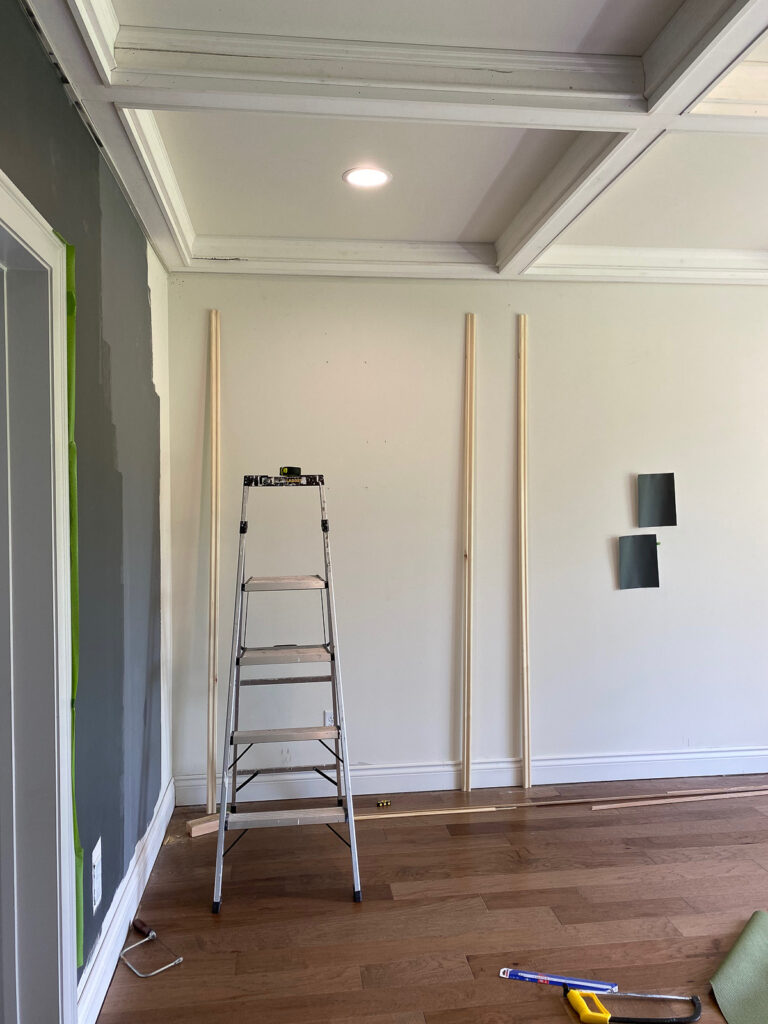 It was back to the calculator and probably an hour's worth of redesign, but I am very happy with where we landed finally. I will share more of the panels this week in Stories and give you an overview of it all in next week's post.
SPRING 2021 ONE ROOM CHALLENGE SPONSORS FOR DEEPLY SOUTHERN HOME
This makeover would not be possible without the support of my amazing sponsors!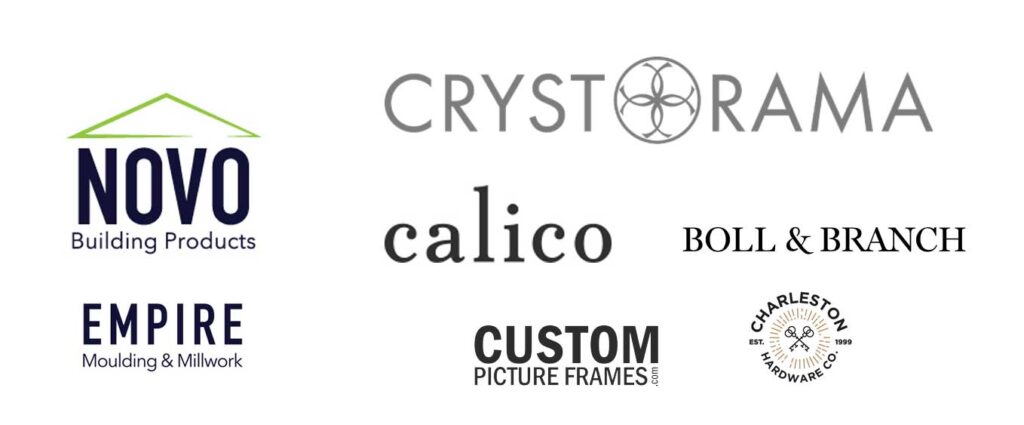 Novo Building Products and Empire Moulding and Millwork || Calico Fabrics 
Crystorama || Custom Picture Frames || Boll & Branch || Charleston Hardware Co.
Be sure to follow along with the Featured Designers and my fellow Guest Participants. The One Room Challenge is centered on the community not competition. The goal is to cheer each other on toward the goal of a beautifully, completed room. As always, special thanks to the One Room Challenge media Sponsor, Better Homes and Garden and to Linda owner and creator of the One Room Challenge.