It's one of my favorite times of the year! Nope, it's not Christmas, yet. It's the Fall One Room Challenge! I probably am a bit crazy to join in this year, but I just can't help myself.  Can you say, #FOMO? (Fear of Missing Out- if you aren't a millennial or into hashtags.)
But in all actuality, I have a room that is perfect for this challenge, even if it might be a little more of a low key or SKINNY makeover as my Instagram buddy, Erica Reitman coined it. But here is the thing, if memory serves me right, way back when this One Room Challenge thing started the goal was to finish a room.  That's it. It didn't have to be some gargantuan makeover like we did last year with our master bathroom. The purpose was to make a room more beautiful in 6 weeks. So that is what I want to do.
If you've been around here a while, you might be a bit surprised by the room I chose.
The Dining Room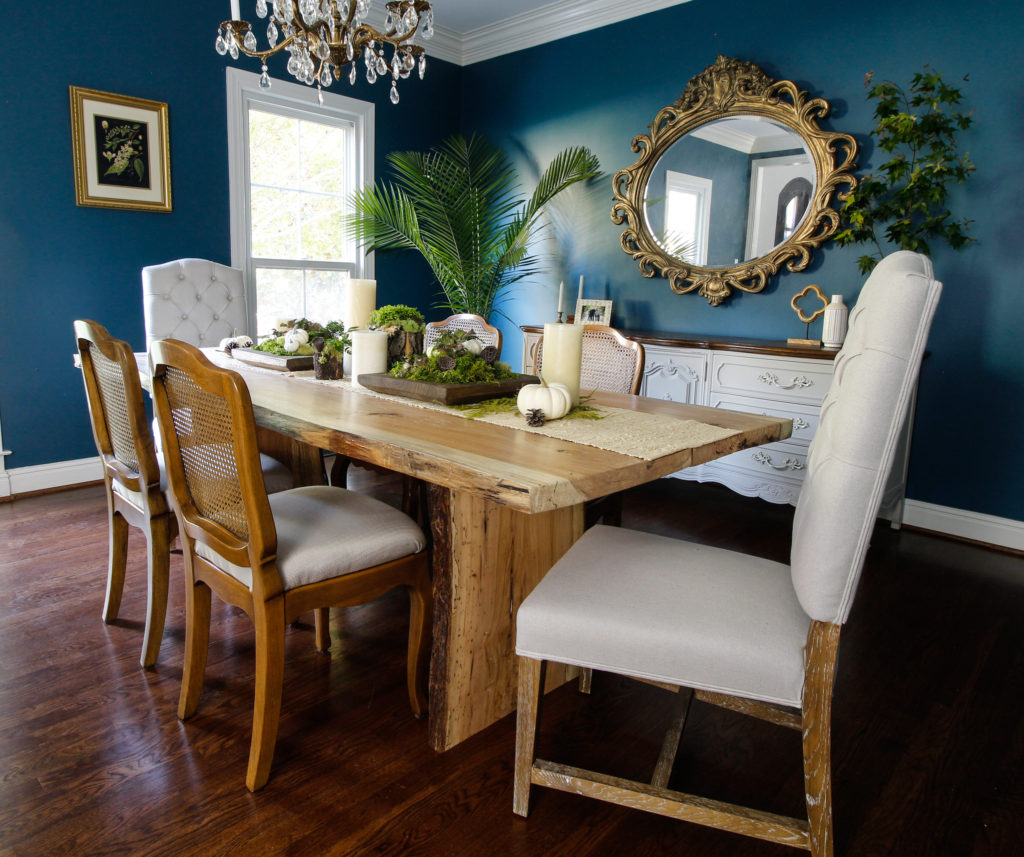 Clearly, the room has a great base, I adore the color and that definitely will not change.  Sadly though, with all the other renovations and makeovers, this room has been on the slow track of decorating for a while.  It is how I prefer to decorate.  I think it's a bit more realistic and ensures you have a collected, more timeless space. It is also not common among my friends and acquaintances to completely makeover a room in one fell swoop. (Well, I did just help my best friend transform her guest bathroom in just under two weeks, but you know, that's not normal.)
Honestly, part of the reason I want to finish the room the way I have always envisioned it is because I'm tired of hearing myself say, "It's not done yet." The room was painted before we moved in. Then we moved in the buffet and hung the mirror and the room sat empty for many months.
Well, not totally empty.
For a while, it was kind of our guest bedroom.
Here is the obligatory look at the beginning of the befores.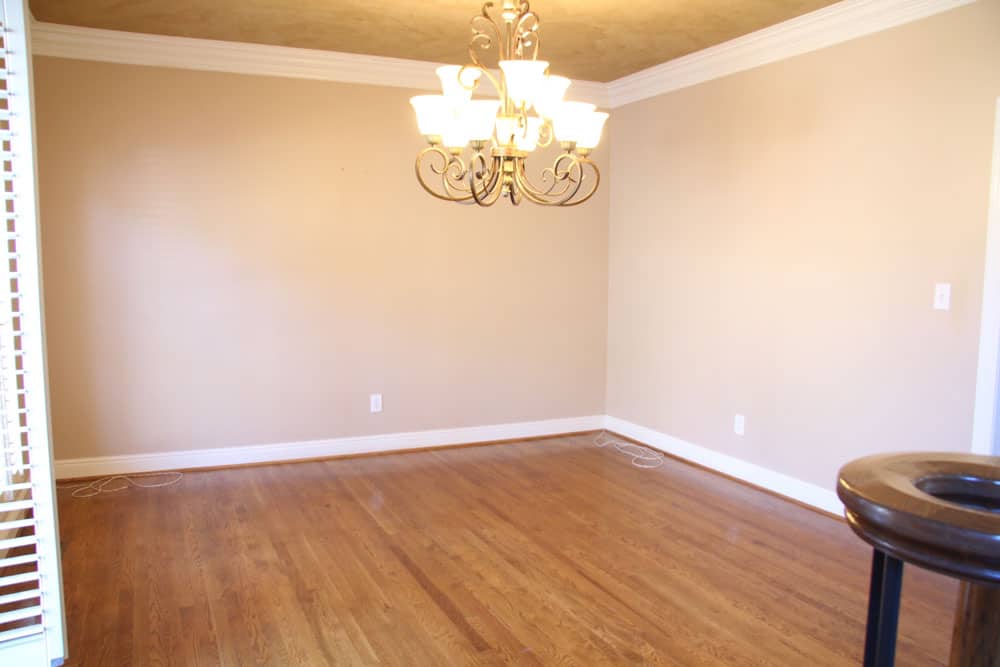 The lovely 90's beige had to go as well as the faux painted ceiling.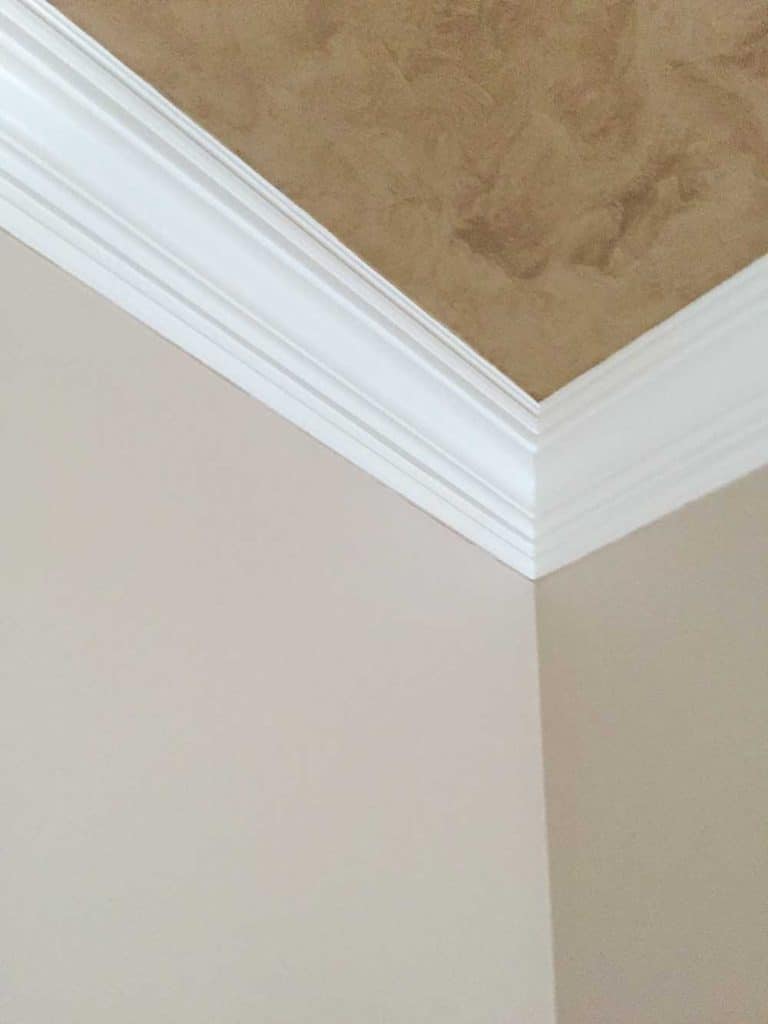 I must admit it was well executed faux finish, which gave me a moment of pause before I painted it.  But clearly, I got over it and covered that thing in a couple coats of white paint.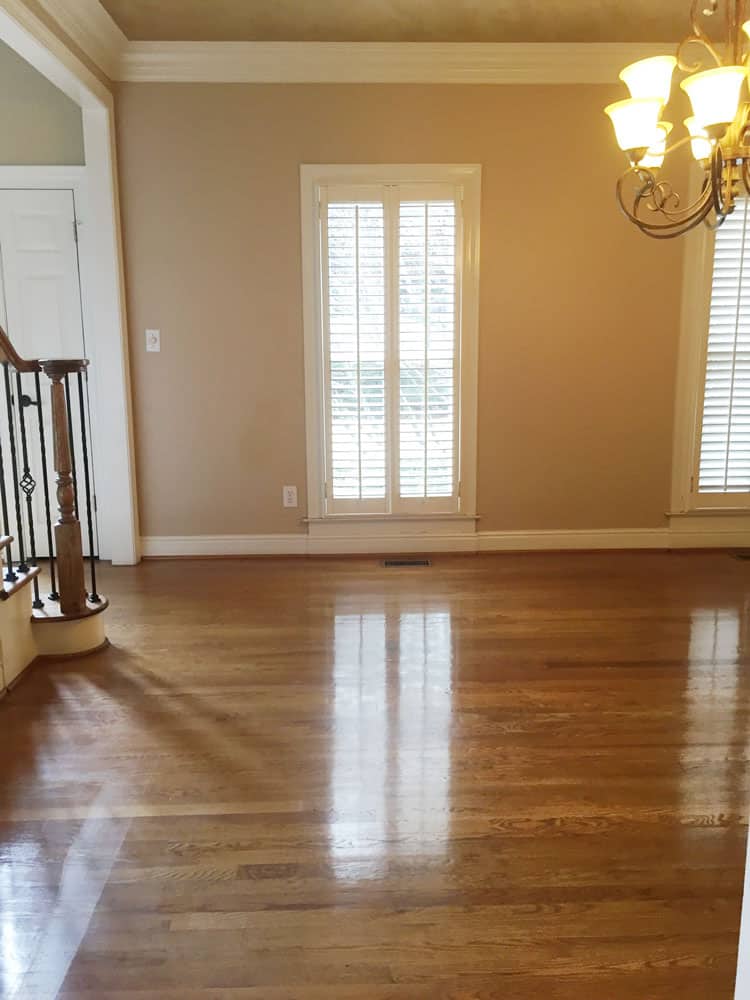 This pathetic little closet in the entry, in the far left of this photo, was removed in the reframing of the front of the house. There was a pair of them on either side of the front door. Simplifying the look was important to me especially since coat closets are not a necessity here in the south.
Now, the foyer it's much cleaner and classic. For spatial reference, the dining room is to the right of this photo.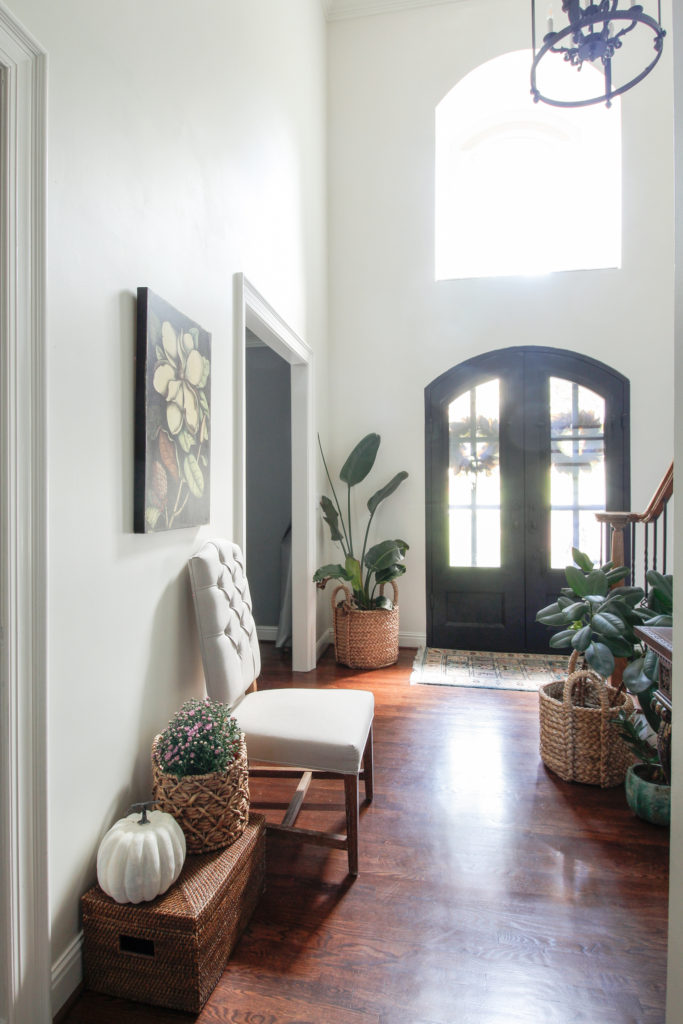 We built this amazing live edge pecan table this year and I still have yet to reveal it fully on the blog so that is also staying.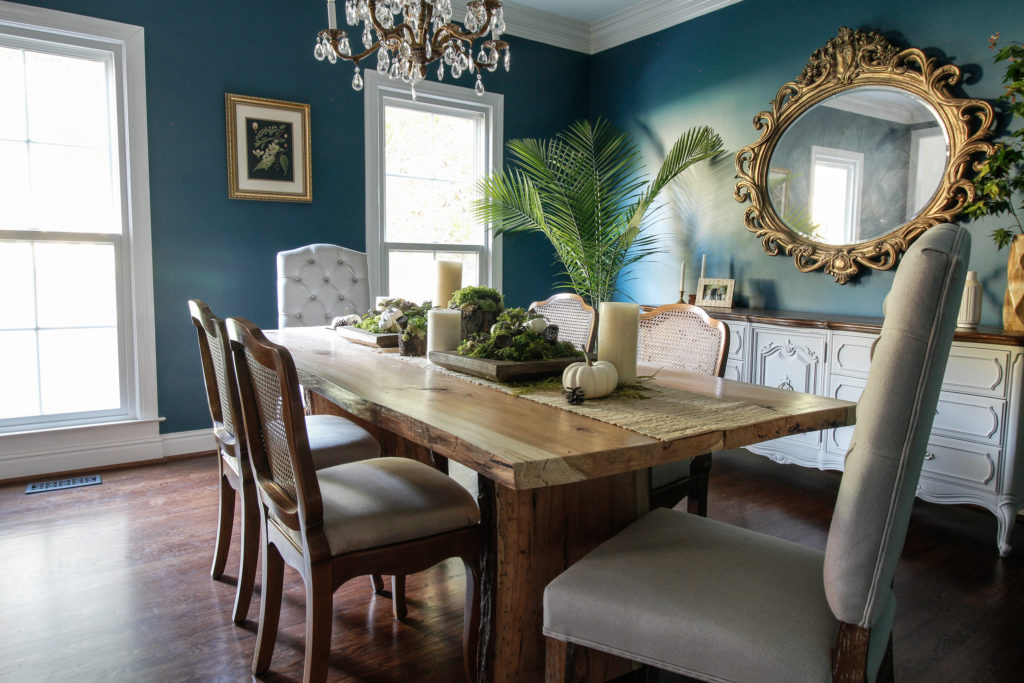 But even in this photo, is one of the coolest features. 😉 Be on the lookout for that reveal.
So here is what I have planned:
Add curtains. I waffled on hanging curtains for a while. Now I think I'm ready and may have the perfect fabric picked out.
Add panel moulding. This will likely be the most dramatic part of the transformation.  I will be working with Metrie Interior Finishes, who I worked with for our master bathroom. Adding more architectural elements to complement the existing heavy crown molding will further elevate the dining room into the glamorous space it deserves to be.
 Make a decision about the chairs.  More on that to come, but if you want to throw out some suggestions, I'm open to hearing them.
Replace the buffet.  While it offers amazing storage and is an extremely beautiful piece, there's just too many ornate curvy pieces in this room. The mirror is definitely staying and I'm almost positive the light fixture is staying so the piece I'm least attached to sadly is the buffet.
Fill the hole of space by the stairs.  There's a spot on the half wall of the stairs that could use something. Right now the area is under utilized and becomes a dumping ground for returns or packages.
So there's the "skinny" on this makeover. I am so thankful to Linda at Calling it Home for keeping this super inspirational event going.  Because if you don't' know much about what I am talking about, hundreds of bloggers and 20 participant bloggers all makeover a room in 6 weeks, and they are all pretty incredible. It is indeed like a decorators Christmas at the big reveal.  All the final rooms are complete and packaged so beautifully just like those anticipated packages under the tree.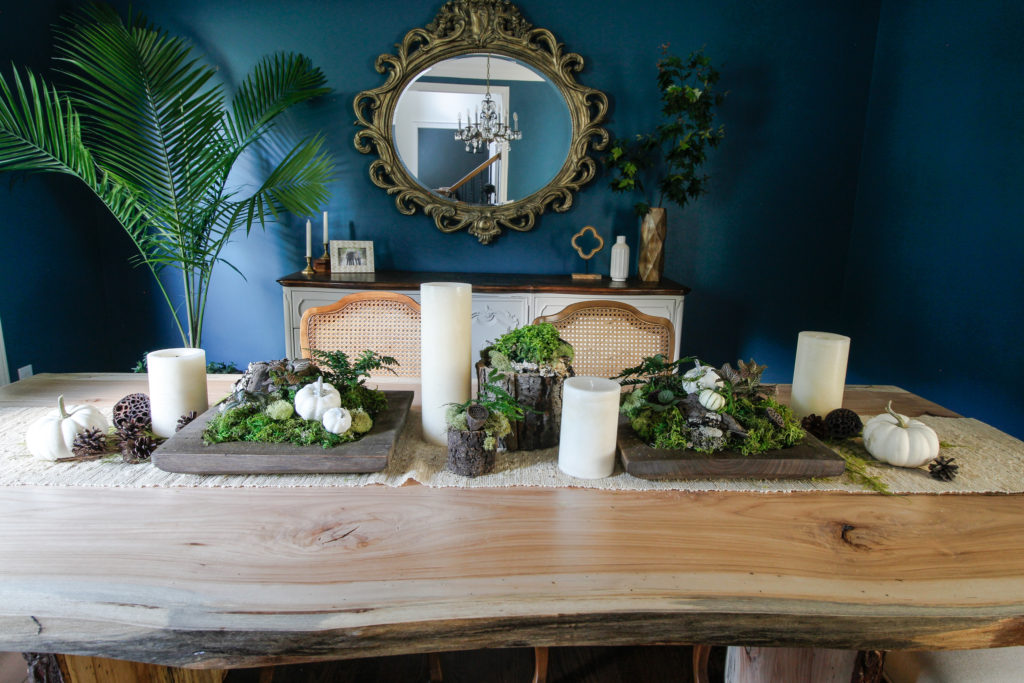 Be sure to go check out all of the other exciting Guest Participants HERE and Featured Participants HERE. It's sure to be an inspirational ride to the final reveals! And much like Christmas morning, reveal day is amazingly exciting, all of the events leading up to the big day are just as much fun, so be sure to follow along on your favorite social media too!
And before you go, I should warn you that hopefully, by next week the blog will look and feel completely different. But not to worry, it will still be me here behind it all. I had hoped to have the rebranding of the blog done several weeks ago, but my county made a mistake on my legal paperwork so my hands were tied. Total bummer definitely, but I hope you will agree it will be worth the wait!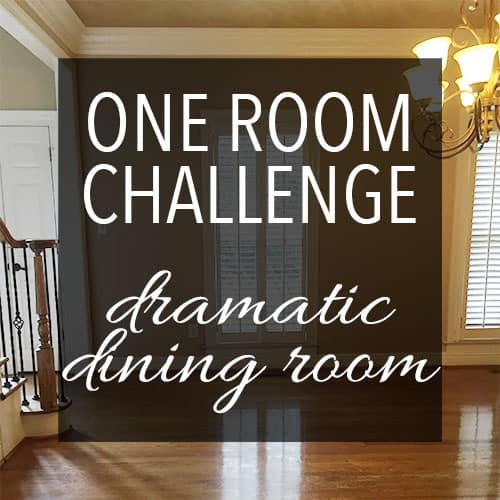 SaveSave
SaveSave
SaveSave
SaveSave
SaveSave
SaveSave