If you follow me on Instagram, then you knew it would be a while before I'd be back here.  Between the Haven Conference, a conference for DIY and Home Decor bloggers,  a trip to north and south Louisiana and then a major project deadline, I finally feel like I might be able to write something almost coherent here.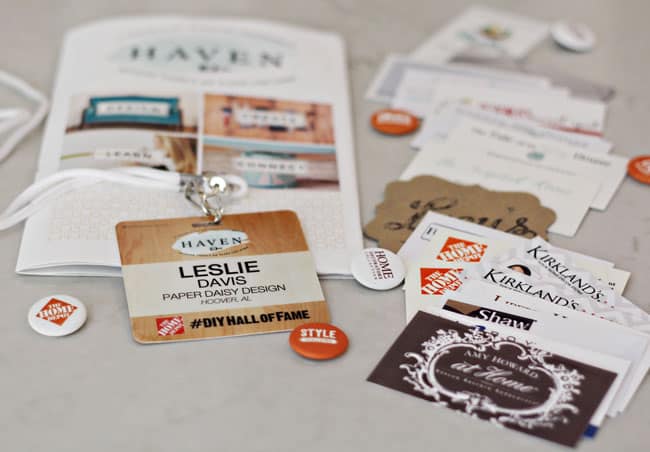 This was my second year at Haven, so I knew more of what expect and to prioritize and plan my classes.  I was lucky enough to have my best friend, Dana come along with me again this year. We make a great team day-to-day as she helps me with proofing the blog and is my chief idea bouncer.  I was not all that surprised when I would introduce her to other bloggers and they would say how much they wished they had someone like her. I am very lucky.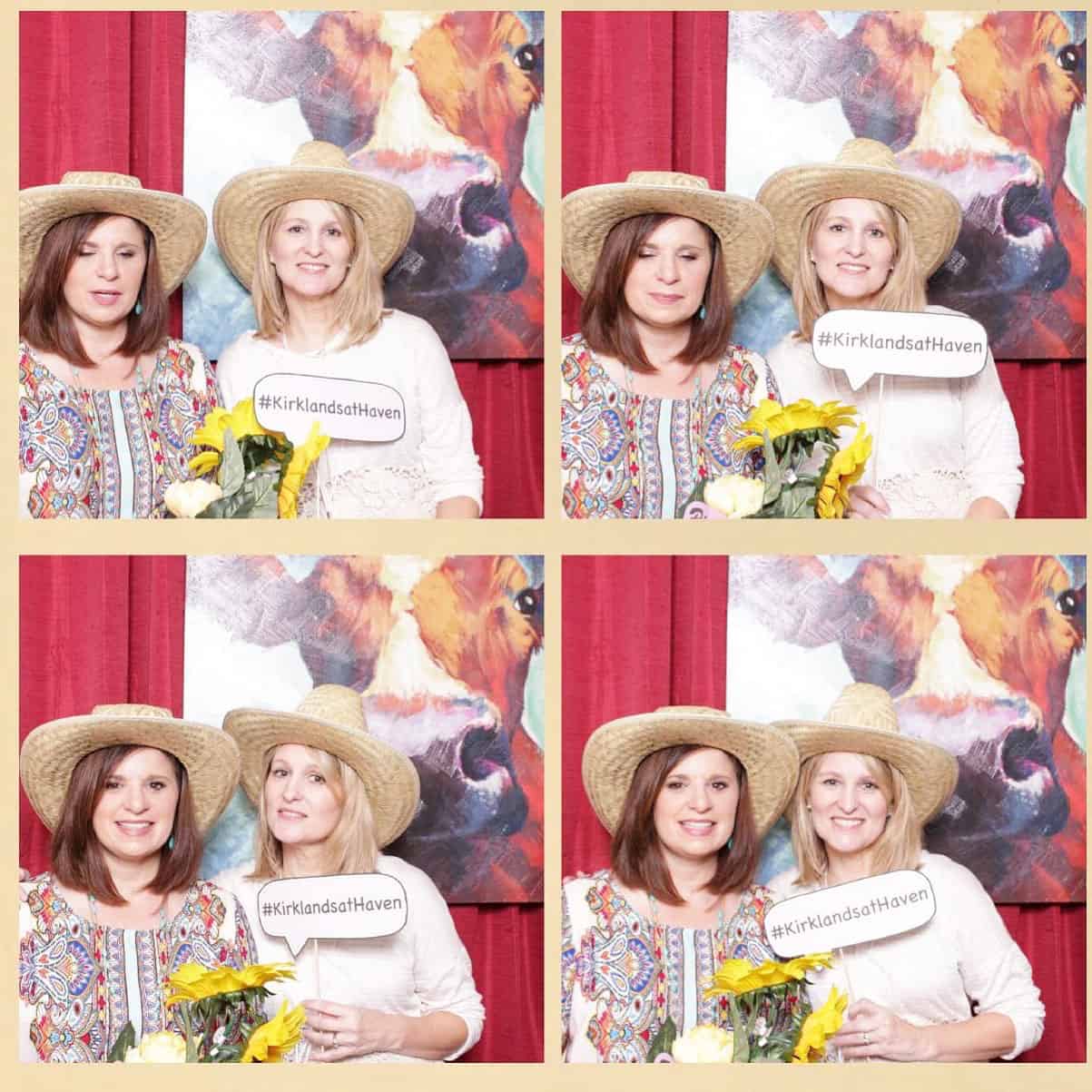 The keynote speaker was Jon Acuff and he is one of those phenomenal speakers that make you laugh at the nuances of the current culture we live in, yet inspire you down to the core of who you are meant to be. Maybe even a better you.  It was a fantastic way to start the conference. I know I walked away motivated to create a better world, even if was just my own little blogging part of the world, but not before we posed with silly props for a chance to win prizes!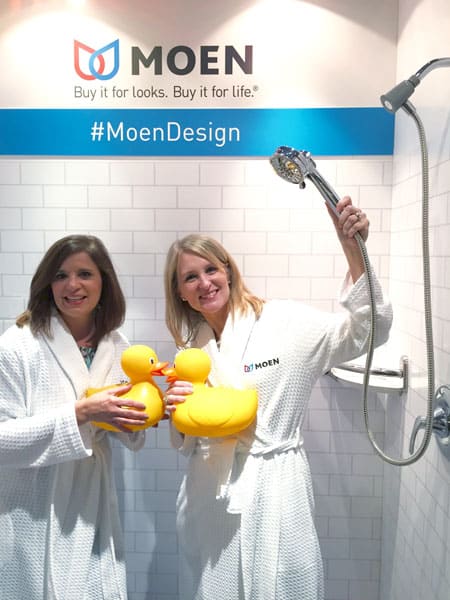 The classes I took were likely things that wouldn't interest many of you. Things about numbers, followers, making You Tube videos, increasing revenue, blah, blah, blah. I say it like this because I don't want to bore you with the details, but the classes were heavy and filled with valuable, helpful, information. If you are reading this because you want to know if Haven is beneficial to bloggers, then the answer is a resounding, "Yes!"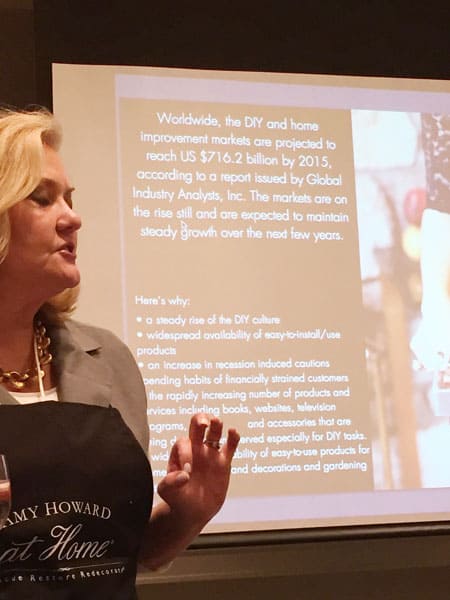 My favorite class was presented by Amy Howard of Amy Howard Home. I decided to attend the class kind of last minute, needing something a little lighter for my tired brain.
What I received,  beyond an excellent painting class and description of her phenomenal products, was a heart-felt, inspirational walk through her journey as a "Maker".  Y'all, she is a top-notch, super authentic, amazing woman.
Her generosity was evident. Each attendee that stopped by her booth was given a copy of her book, A Maker's Guide
. What I love about this book is that essentially, it is a business book, but not like any other I have ever seen. It's actually beautiful.  Lovely photographs, combined with words of encouragement.  Can't wait to finish it and I will probably re-read too.
Having a chance to connect with sponsors of the event is such an important aspect of the conference. Hugging the necks of the people behind the brands you've worked with or hope to work with is very rewarding.  This year, however, I didn't have enough time to visit every booth. Pretty disappointed by that. So if you represent a brand and I didn't stop by your booth, it's only because I needed more time!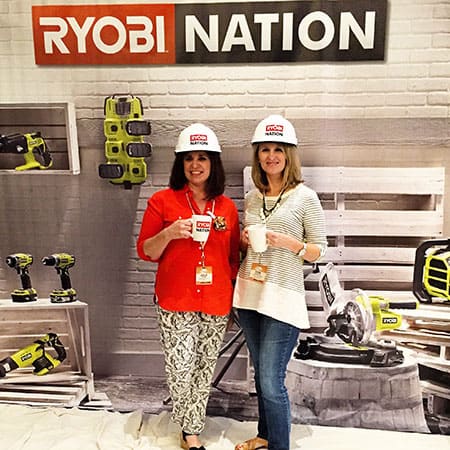 On the same note, I also didn't feel like I had time to connect with as many fellow bloggers as I would have liked.  So if you are a blogger and we didn't connect, just reach out. I'm friendly, just a bit shy at first.
But,what I found downright thrilling was sitting in a room full of mostly women, who totally "get" what I do and pour their hearts into their projects and their blogs, just like me.  Why do we do this? Because for some mildly crazy reason we are driven to create, to learn to do things ourselves, and we find this whole process so thrilling that we want you, yes you, to try new things too!
The closing remarks were given by the awesome, Mandy from Vintage Revivals.  Love her!  Her message to us bloggers, "Seriously. Just be yourself." Be authentic. Be real.
How this relates to you my friends is this:  No matter where you are in life or what you do for a living, we all need to strive to be our authentic selves. Stop comparing. Stop doubting. Start doing what brings you joy.  If that means escaping the hustle of life for just 30 minutes to makeover a thrift store find or taking a weekend to build or make something to create a space you love, then do it!
There you have it! The Haven Recap.
Before we knew it, it was time to pack up our bags, including several hefty bags of super cool convention swag, and head back home to Alabama for one short night. The next morning we were off to north Louisiana to make over Dana's back patio.
Stay tuned,for this one friends.  The results of our copious amounts of sweat and hard work are worth seeing. Oh wait, I won't be sharing photos of us sweating, just a backyard makeover. Ha!
This post includes links and affiliate links for your convenience.