Today marks the start of our Spring Decor Series. I am joining 12 of my talented interior decor creatives to share our Spring and Easter Mantels.
If there is one facet of spring I look forward to most it is a fresh start with plants, flowers and our growing garden. I thought it only seemed appropriate to combine my love of house plants with some of my favorite home decor items as well.
This post contains affiliate links.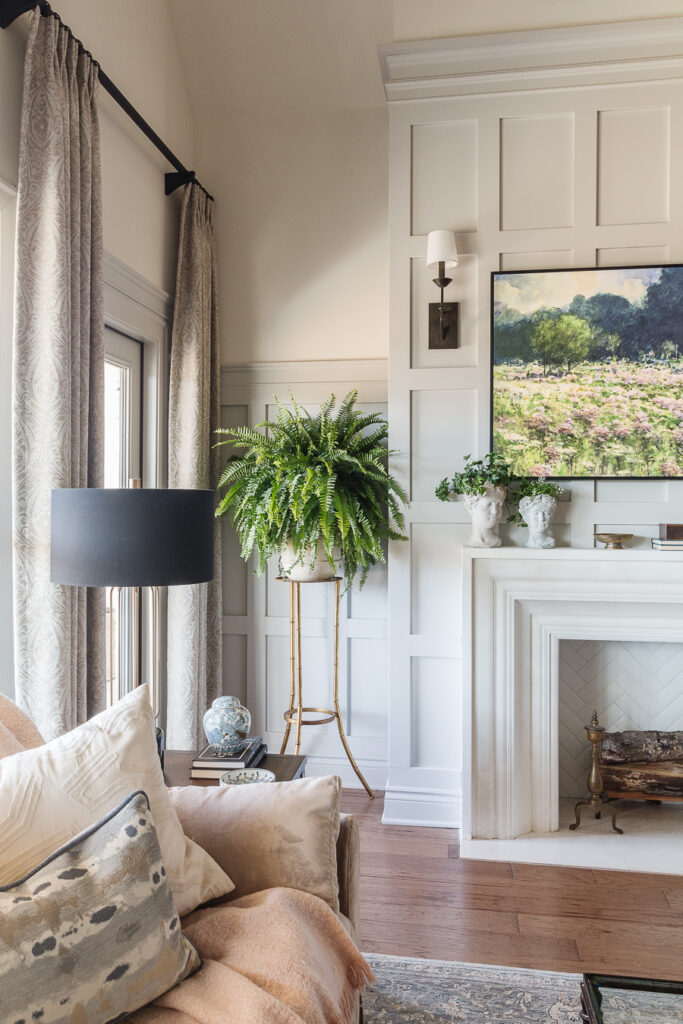 In this photo, you can get a sneak peek at the hint of pink I brought into our room as well. I'll share more about that next week.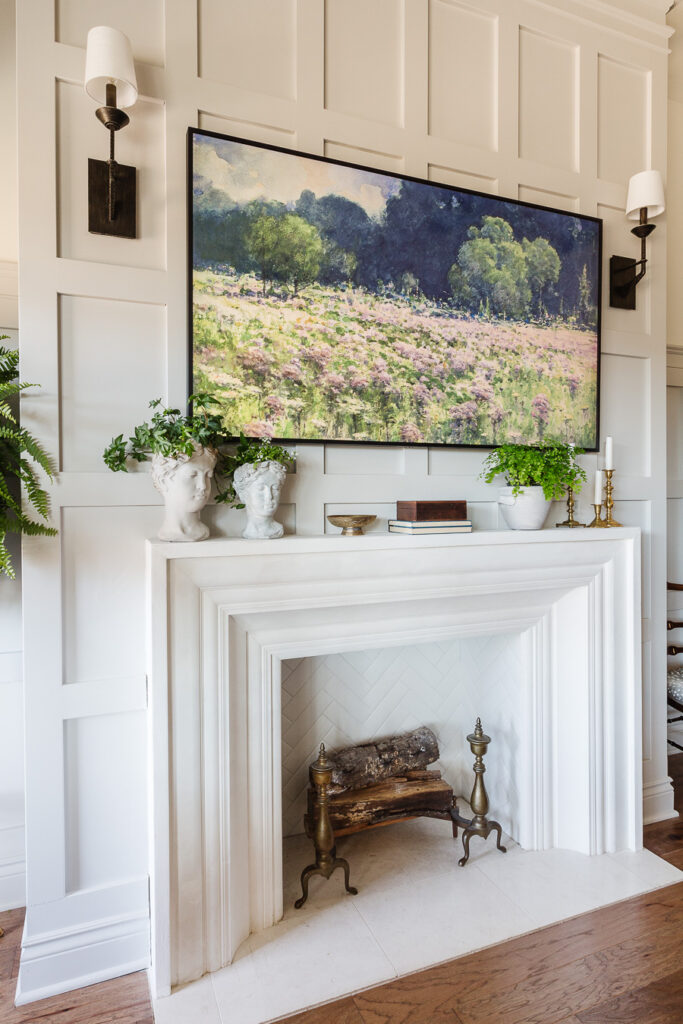 I must admit that I'm surprised my once little decor obsession has become quite trendy this spring. I casually started collecting these Greecian bust planters a few years ago. I have held myself to only three but it has been a challenge.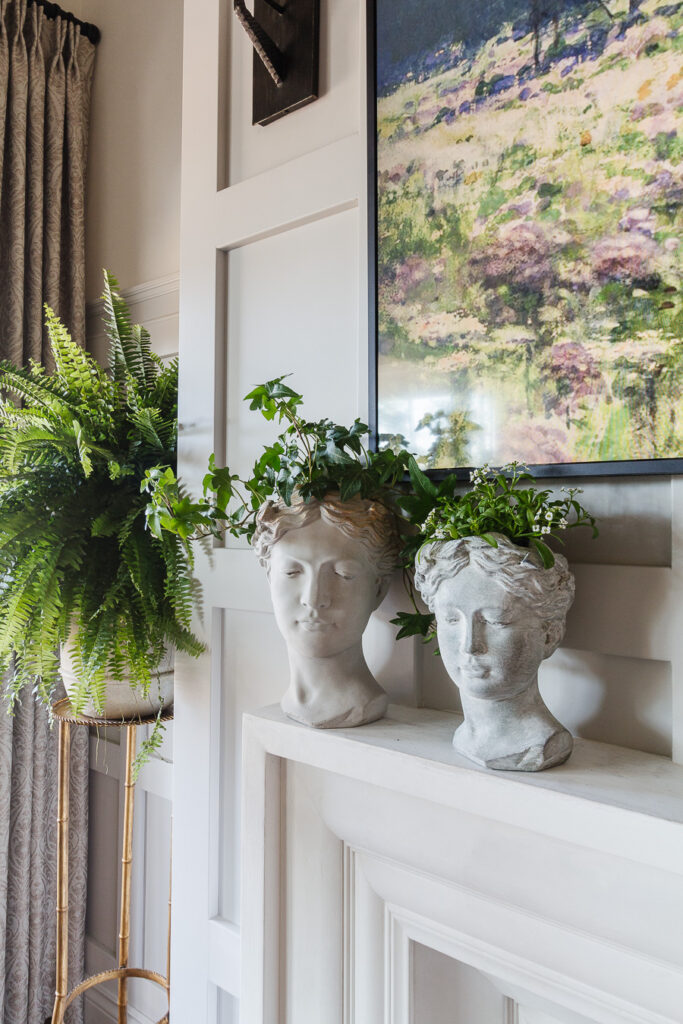 Our mantel is quite narrow, only about 5 1/2 inches deep so I try to add pieces that have the greatest impact with the smallest footprint.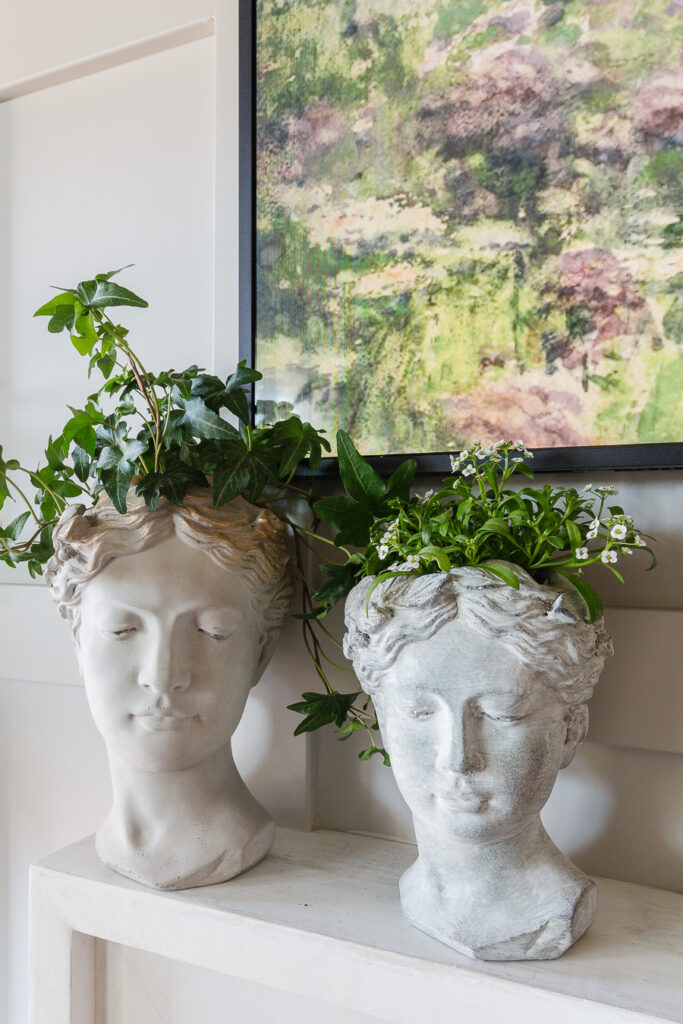 Now that these are popping up in home decor stores and I have seen quite a few different styles, I must admit that the "cleaner" looking finish like the one on the left is my favorite. It also tends to be more expensive. I'll link a few below if you are ready to add these sculptural beauties to your decor.
Shop this Style

And that is why I love them. They combine two of my favorite decor themes – sculptural elements and houseplants.
My best tip though when styling the busts is to choose a plant with smaller leaves, ferns or a trailing plant like ivy.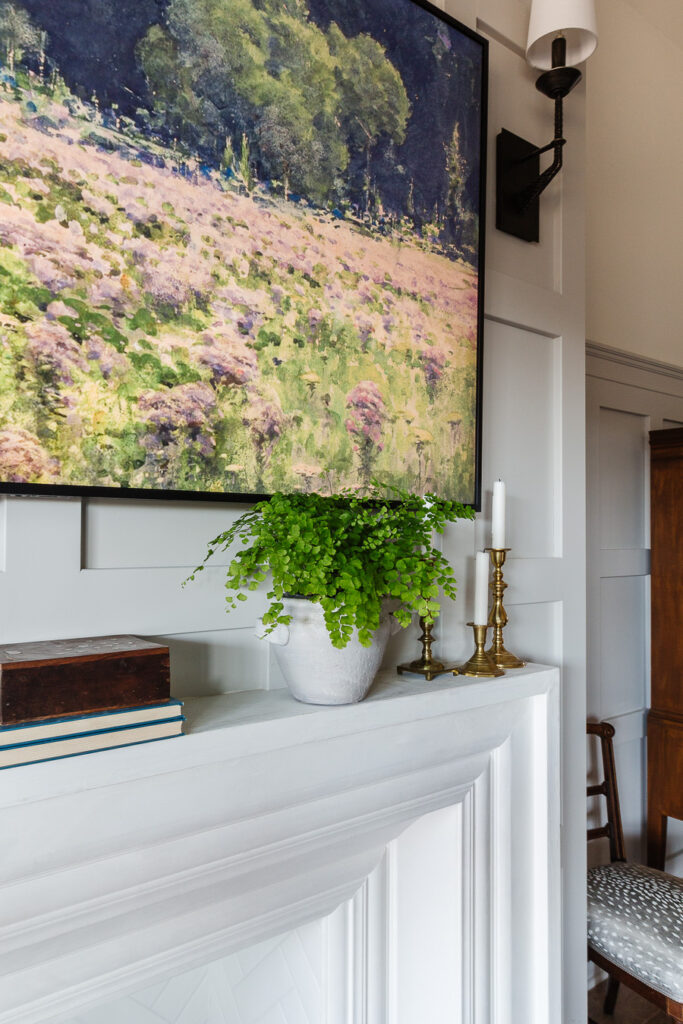 On the opposite side, I gathered vintage brass candlesticks and an urn-style planter with tones similar to the busts.
I have a feeling these plants live happily here on the mantel because just beyond the mantel is a western-facing window and door.
Styling tip: Notice how I staggered the heights of the elements added to the mantel. The tallest items are towards the outside and then I created a fall and then a rise between with the brass dish and the maidenhair fern.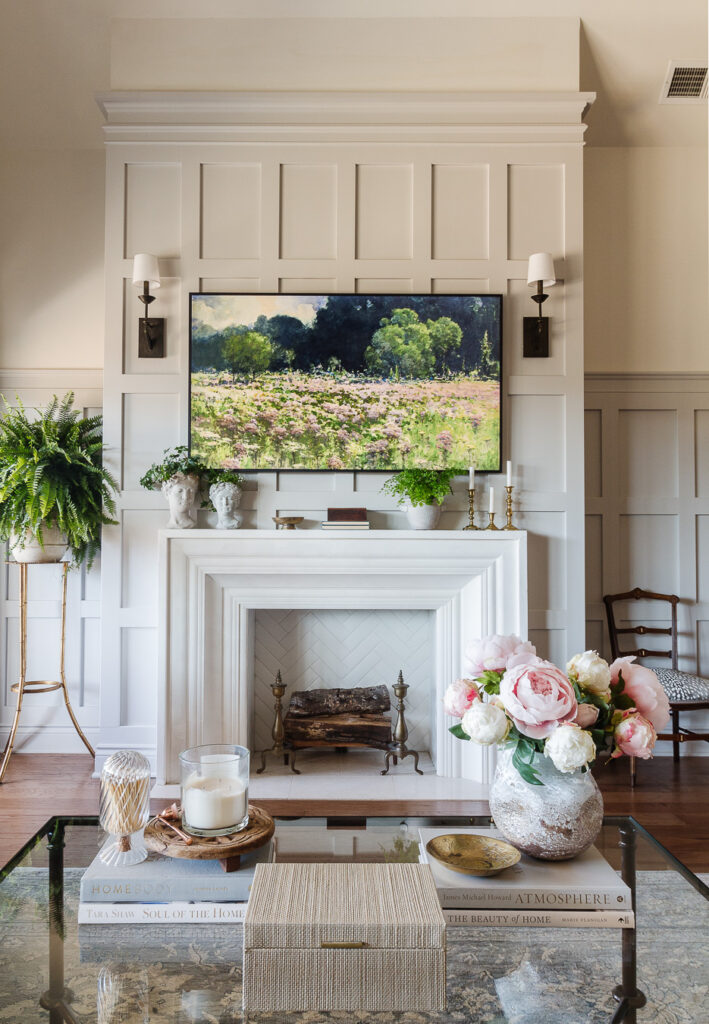 I tend to style our mantel with smaller, mostly low items to not impede the view of the FrameTV.
Because it is relatively easy to change the image on a FrameTV, I almost always find an image that carries on the loose theme I work with for each season.
Shop the Look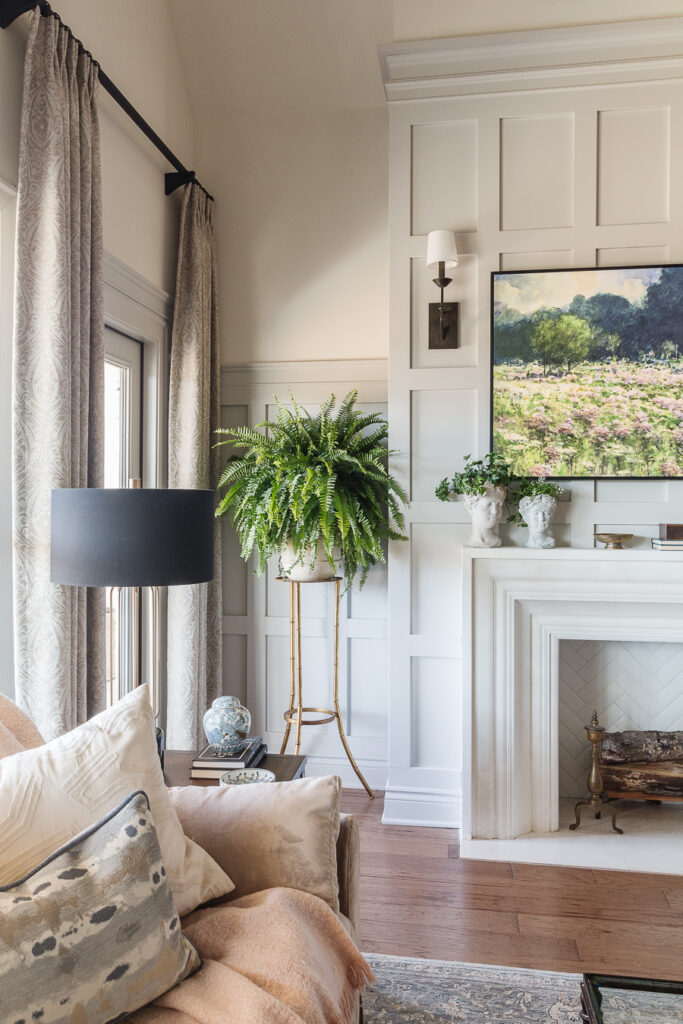 While not on the mantel, the large Boston fern on the vintage plant stand adds to the fresh green vibe.
I hope you were inspired by this look at our mantel.
Today some of my friends are sharing their Spring and Easter mantel decor ideas too! Be sure to visit their posts by using the links below the images.