Writing this post is such an insightful look back at the year. To be quite honest, I had no idea what a deep dive into the analytics, from posts written this year, would show. As my interiors business has flourished the content shared on the blog has naturally decreased. I certainly don't take the time to pour over numbers.
I have no intention of abandoning the blog anytime soon. I still enjoy this longer format of sharing content, more photos of projects and tutorials in one place.
If you are coming from my friend, Kelly's blog, The Tattered Pew, welcome! I hope you enjoy your stop here and be sure to check out the other incredible posts by friends linked below.
So without further ado, let's take a walk down memory lane in order of the most-read posts.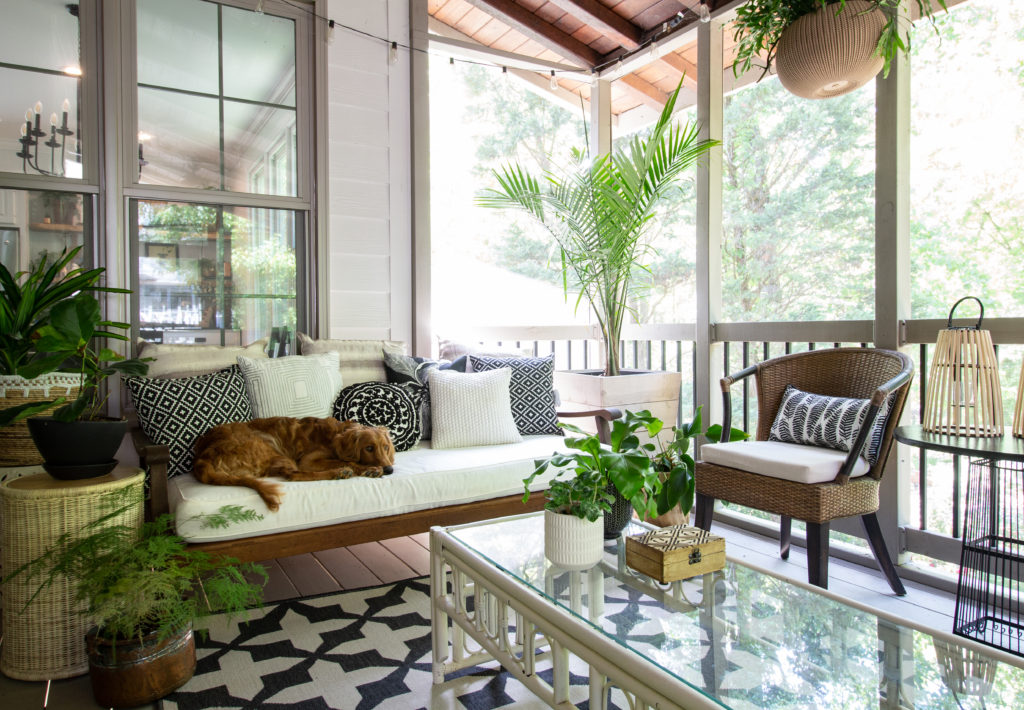 This was actually a very popular post that I refreshed and updated for this year. I added new photos of our current patio, updated links to similar products and made improvements to the tips I shared for creating a cozy and stylish outdoor space. It sure seems like that work paid off.
In the times we are living, everyone is looking for ways to use, enjoy and make the most of their outdoor spaces. As we look to spring, this might be a good post to save to your Pinterest board.
2. Moody Bedroom Reveal from Spring 2021 One Room Challenge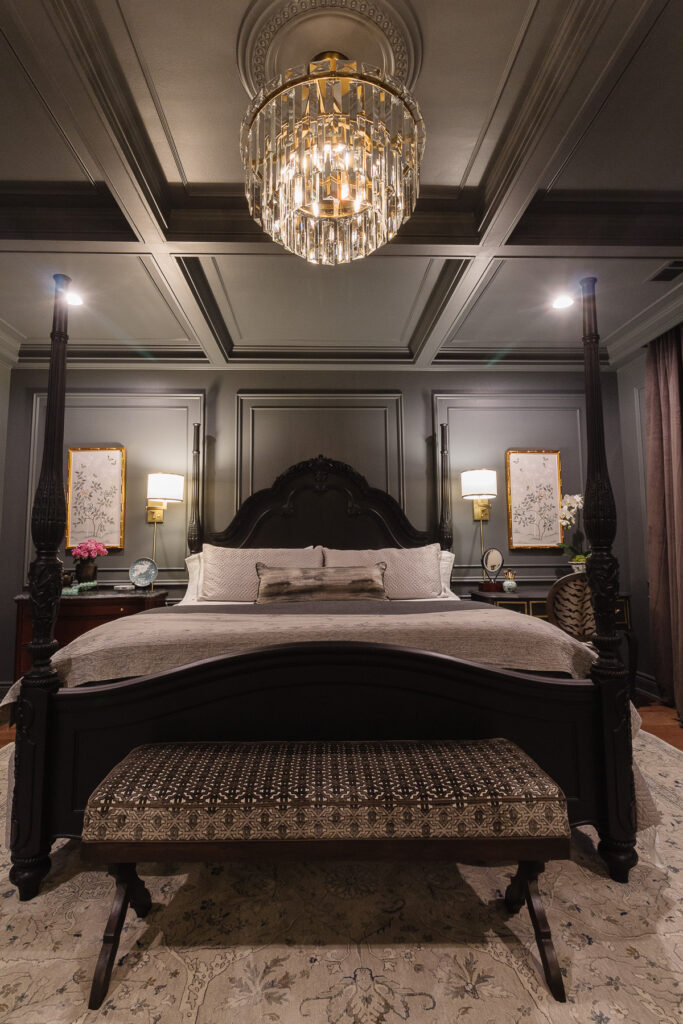 I was very proud to see this complete room makeover in the top posts of 2021. After 8 weeks of long hours, cutting and hanging moulding, painting and countless hours of planning, this reveal post shares every detail. It also links to each weekly post that takes you through the whole project week by week.
I still lay in bed, look at the ceiling and all the details and can't believe we get to live here!
3. Creekside Classically Modern Kitchen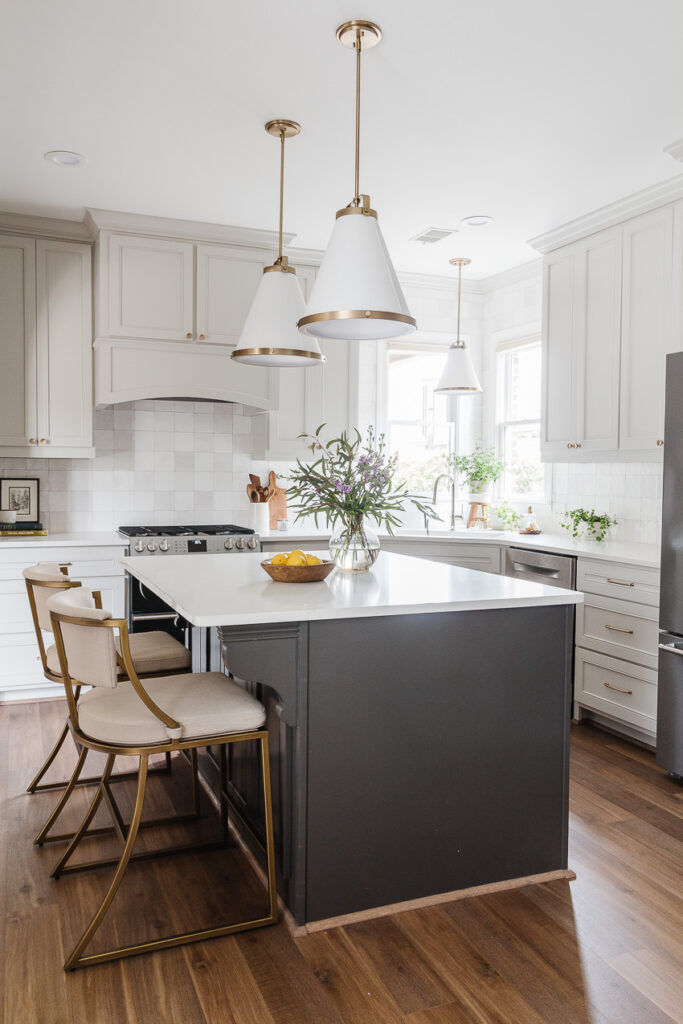 This client renovation project is no doubt a dream kitchen makeover. We removed a wall and created a beautiful arched opening to create better flow through this home. While not adding any square footage to the room, removing the wall allowed for a proportionally sized island to be added. You really have to see the before to appreciate the full impact of this renovation. As always, I was thankful for this client's trust and confidence to let me create a more functional and beautiful kitchen.
4. Spring Home Tour: Switch Art & Florals For An Easy Transition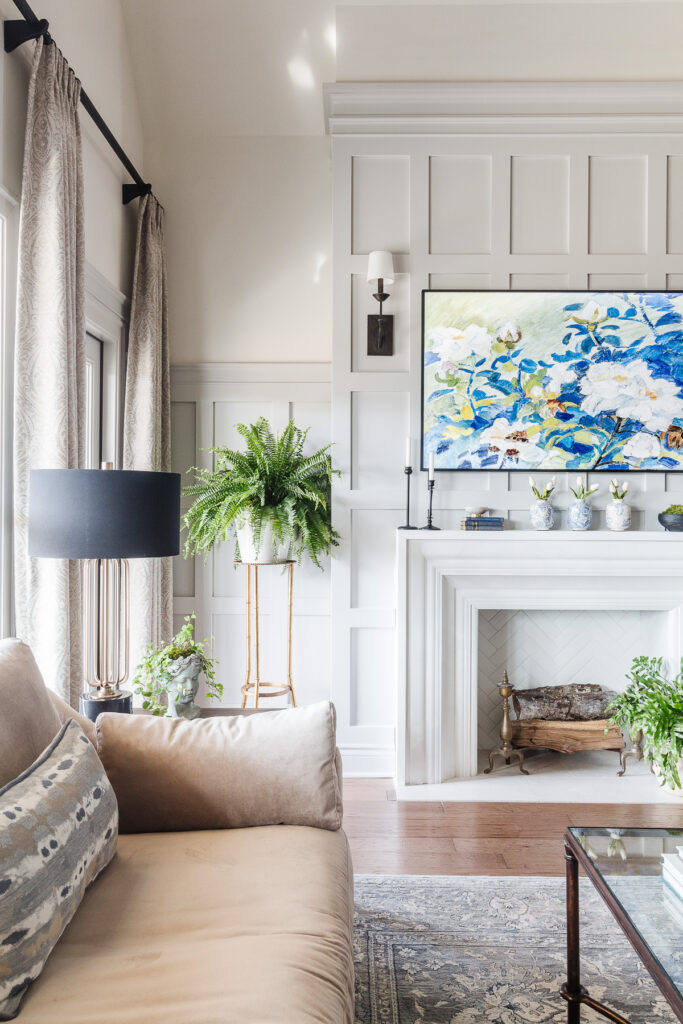 Editorially, I think this is one of my favorite posts of the year. In this post, I share how to use art and florals in small doses around your house to create "the feeling of spring." This is the concept I have been applying for the last few seasons, but this was the first year I truly identified my approach to seasonal decor.
5. Summer Home Tour 2021: Seasonal Simplicity Series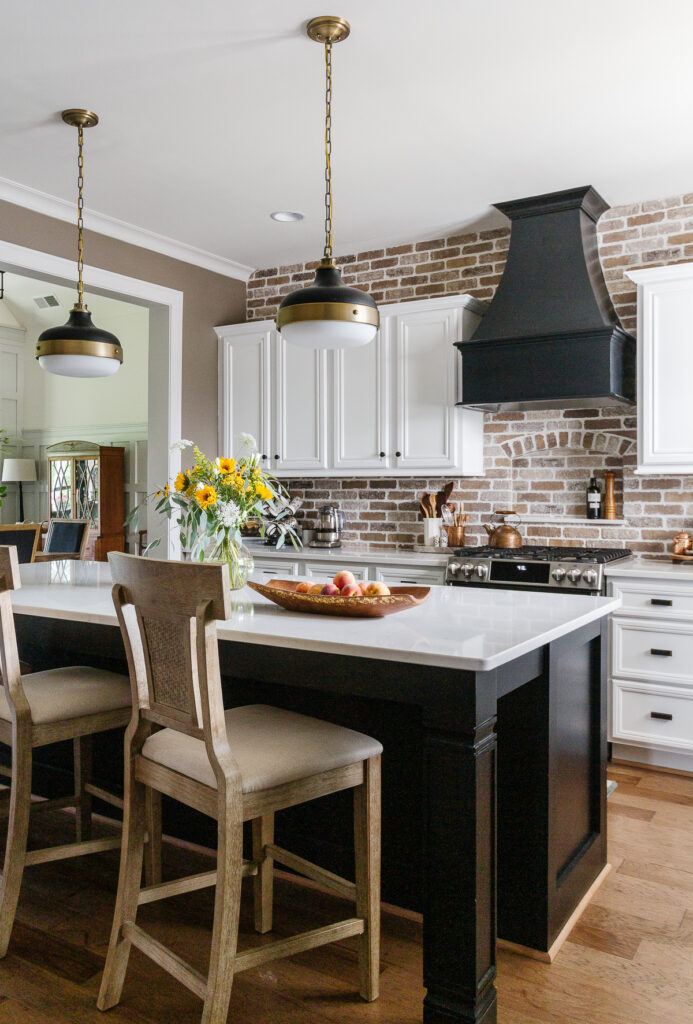 While my use of art and florals are a prominent part of this summer style, plants and blue and white pottery make a huge impact.
6. The Muted Colors Of Fall: An Early Fall Home Tour.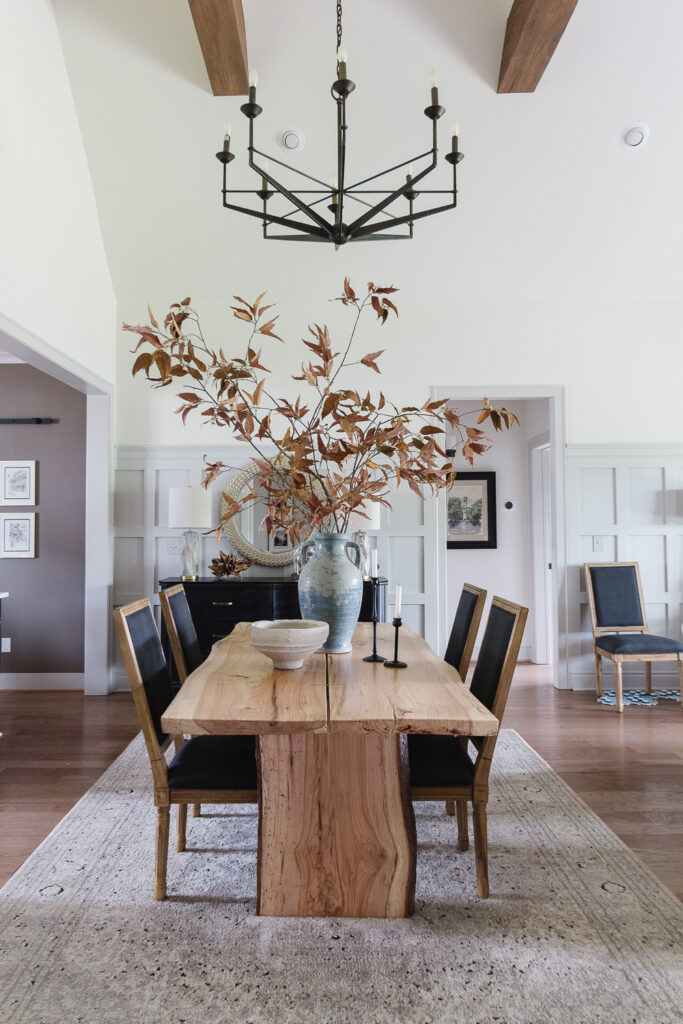 This fall, I embraced a slightly unconventional color palette for fall and I was truly thrilled with the way these colors work with our existing decor. Have a look and see if this palette could work for your home.
7. Narrow Mantel Spring Decor Ideas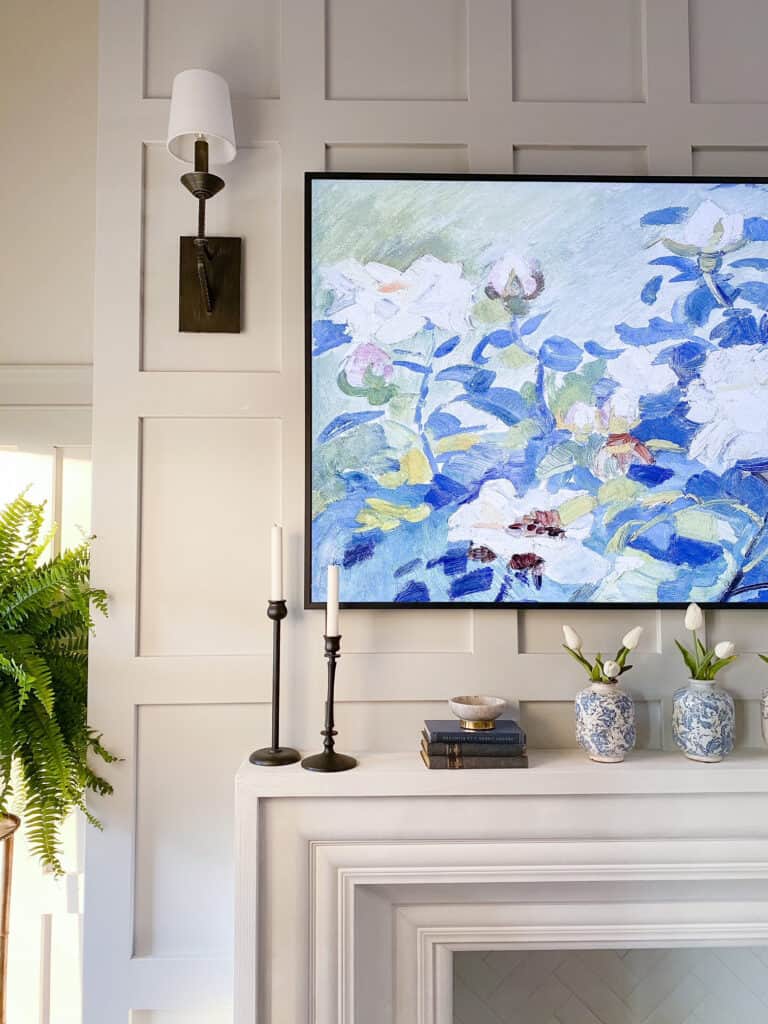 While this post is a spring decor-related post, I highlighted key elements to look for when decorating a narrow mantel. You could also incorporate these pointers for a small shelf or ledge.
8. Poppy Flower Bowl For Spring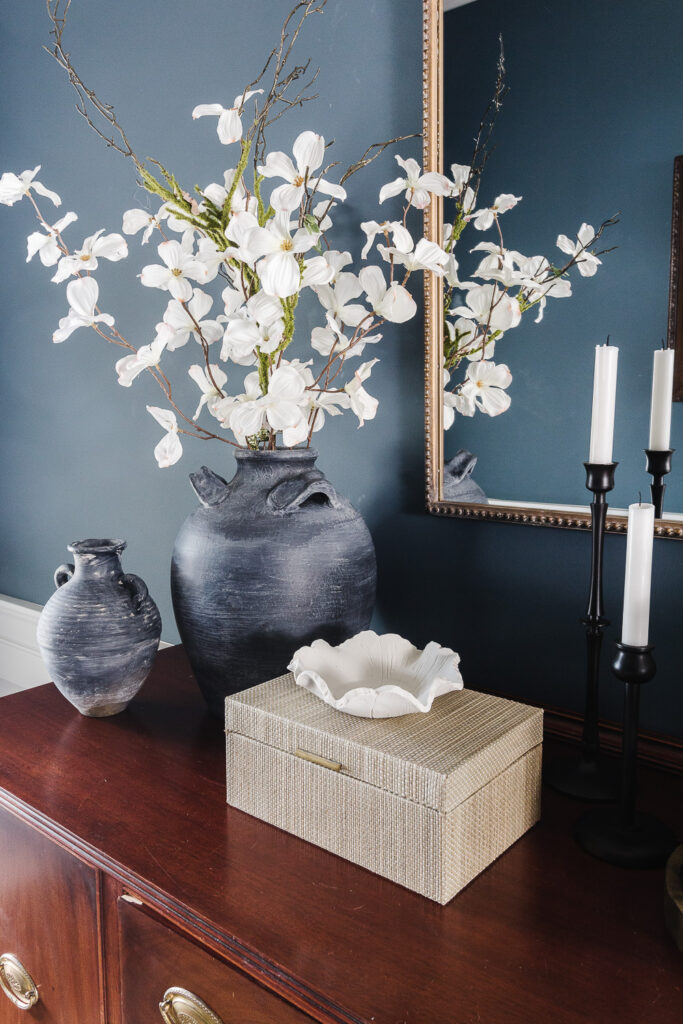 My infatuation with ruffled bowls inspired me to create this poppy-like bowl for spring. It's a very easy craft, made with air-dry clay. In this tutorial, I walk you through a step-by-step tutorial and give tips for avoiding mishaps. There is even a template for creating this exact shape.
9. Summer on the Patio: Relaxing Sounds of a Fountain & Other Additions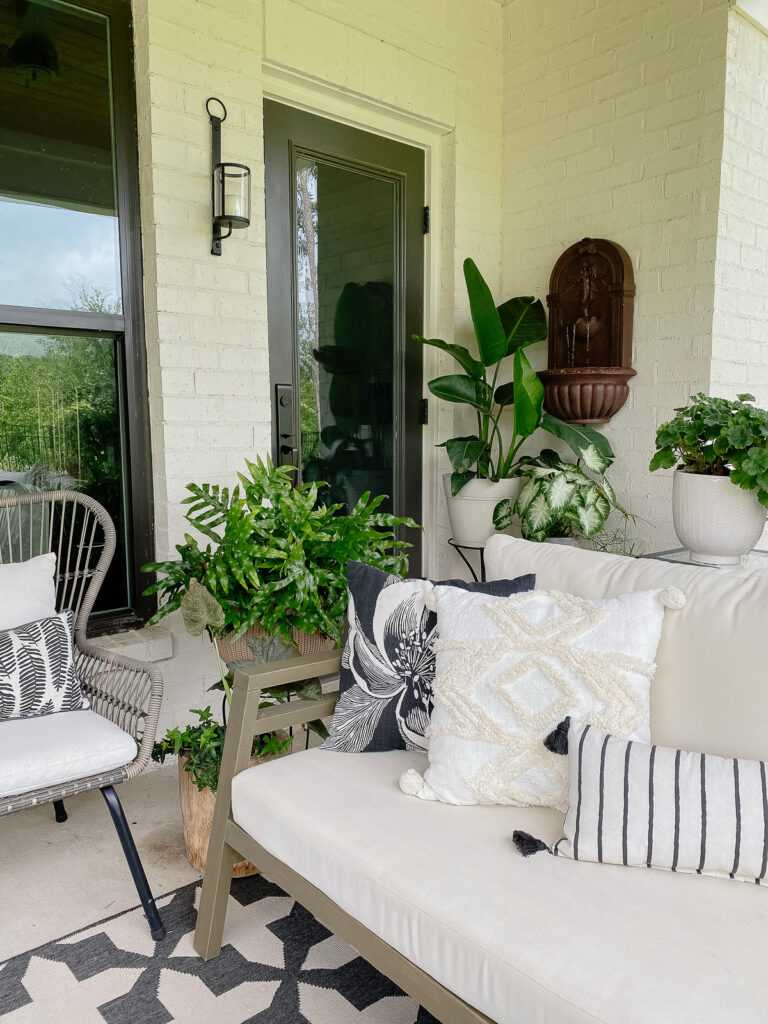 I am continually looking for ways to enhance the ambiance of our small, rather unexciting patio.
One element I knew I was missing was sound. It's incredible how much difference the addition of a small fountain makes. I also found a few other small space solutions for our patio that I thought was worth sharing.
10. Dried Floral Arrangement In A Cloche For Fall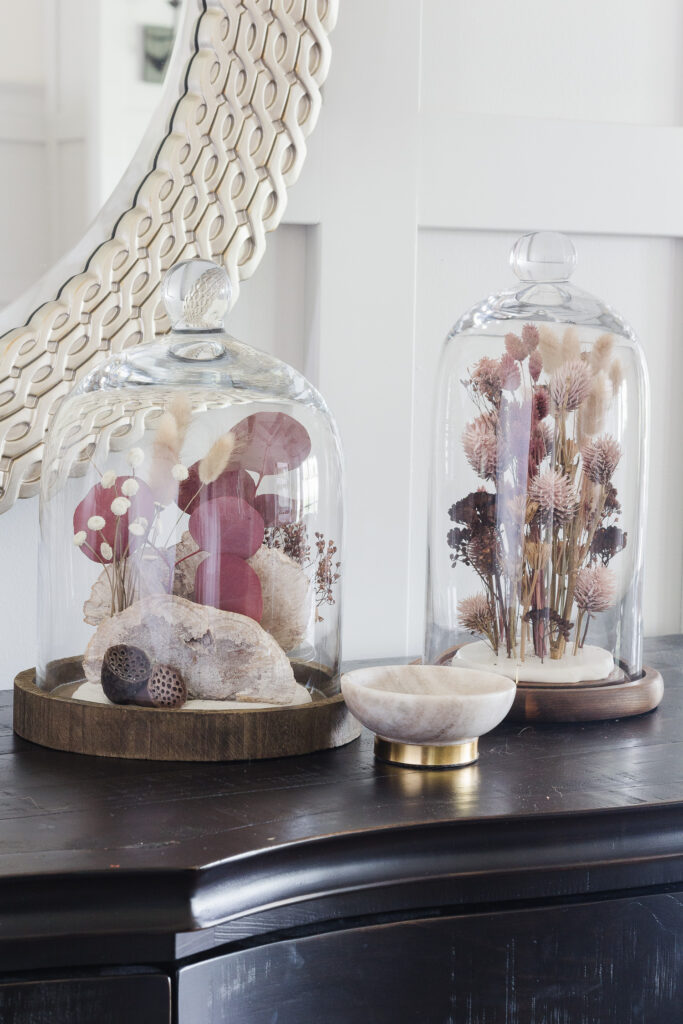 Dried florals played a prominent role in my fall decor and this easy craft was where incorporation of the dried florals began. I rarely pass up a good cloche in my vintage shopping and this craft combines that love with dried flowers.
I hope you take a moment to look back at these posts with me. And I invite you to check out my friend Krista, at The Happy Housie's top posts of 2021! She built a new house this year and it's been so much fun to see her new house become a home.
The Top Posts of 2021
This week is my friends and I are sharing our Top Posts of 2021! You can visit their articles and see the year's most popular content by using the links below the images.