Today in the Spring Decor Series my friends and I are sharing spring decor ideas for the living room. Be sure not to miss the links to their posts at the end! Such wonderful spring looks to see.
As hinted at in the title, I focused on adding touches of pink to the living room this spring.
If you have visited the blog over the last year, fall and Christmas, especially, then you know I've been experimenting with adding touches of color to my fairly neutral decor. (While my living room has several soft, blue-grey permanent elements, I still consider them to be relatively neutral.)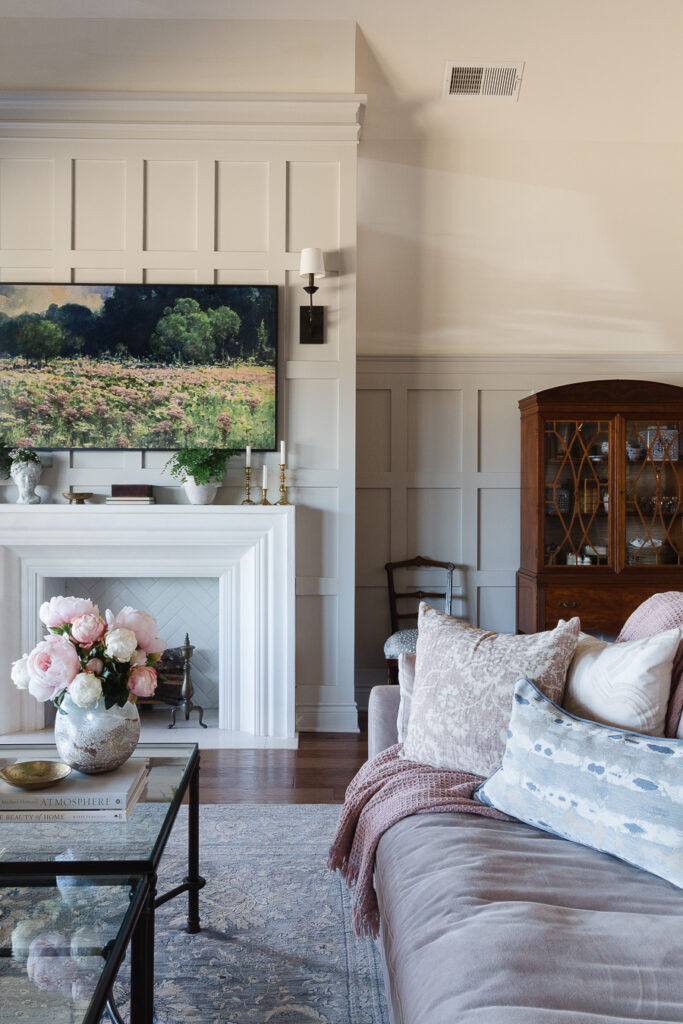 To add this pop of pink, I didn't invest a lot. Just a pillow cover or two, a new soft, lighter throw blanket and faux florals.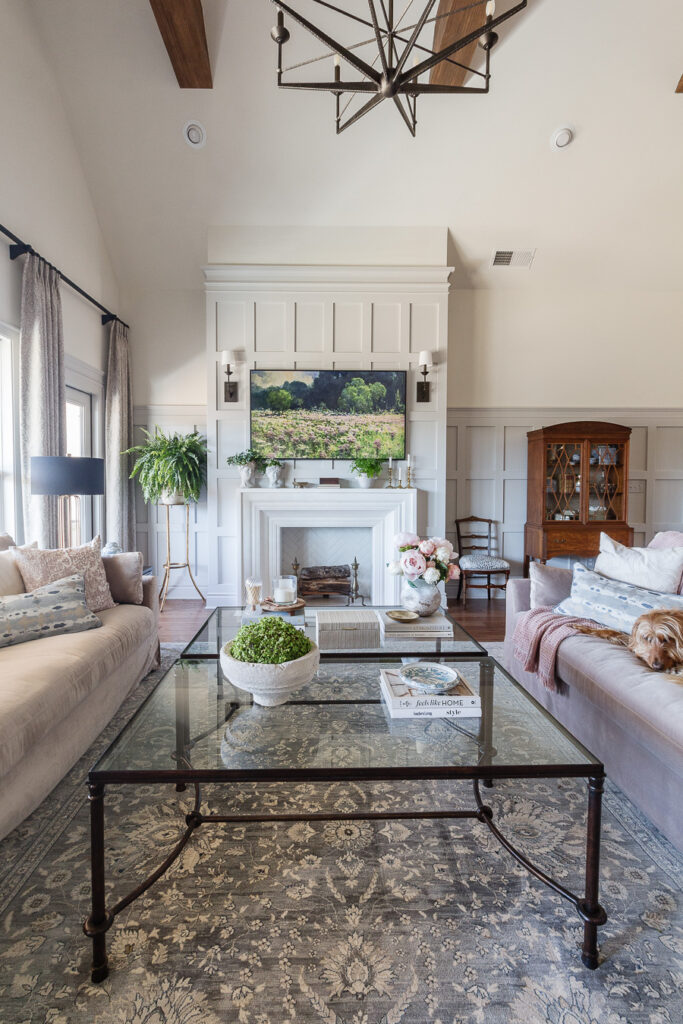 In case you missed the Spring Mantel decor post, I shared all of the details and thoughts for creating a spring mantel last week. You can find it here.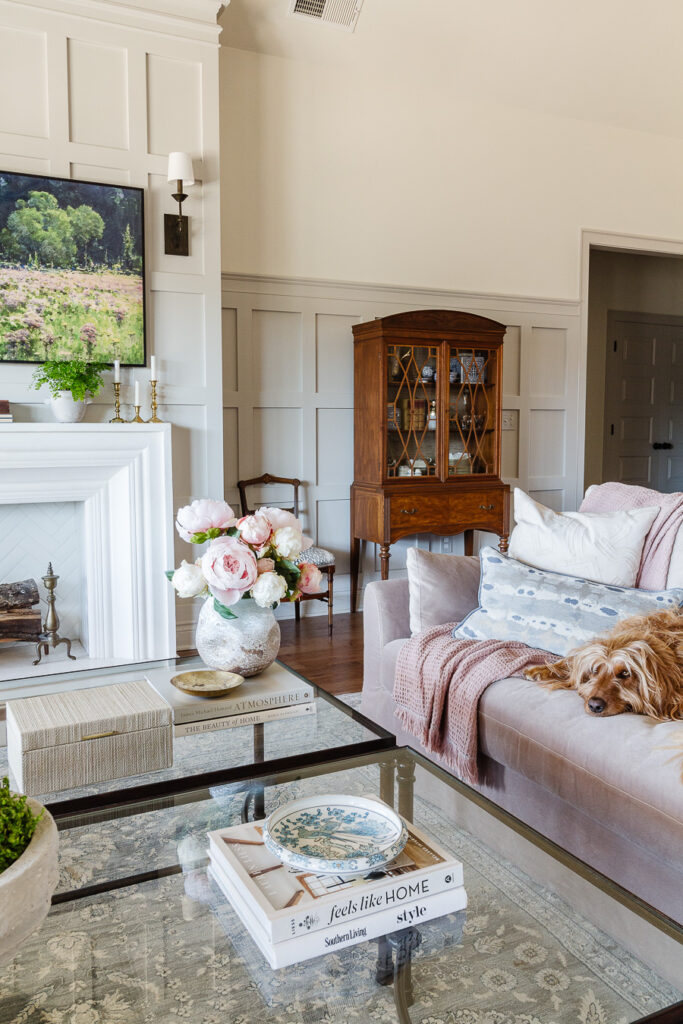 I like to transition to a lighter weight blanket for the spring and look for softer colors too.
I'll link a few of my favorites below.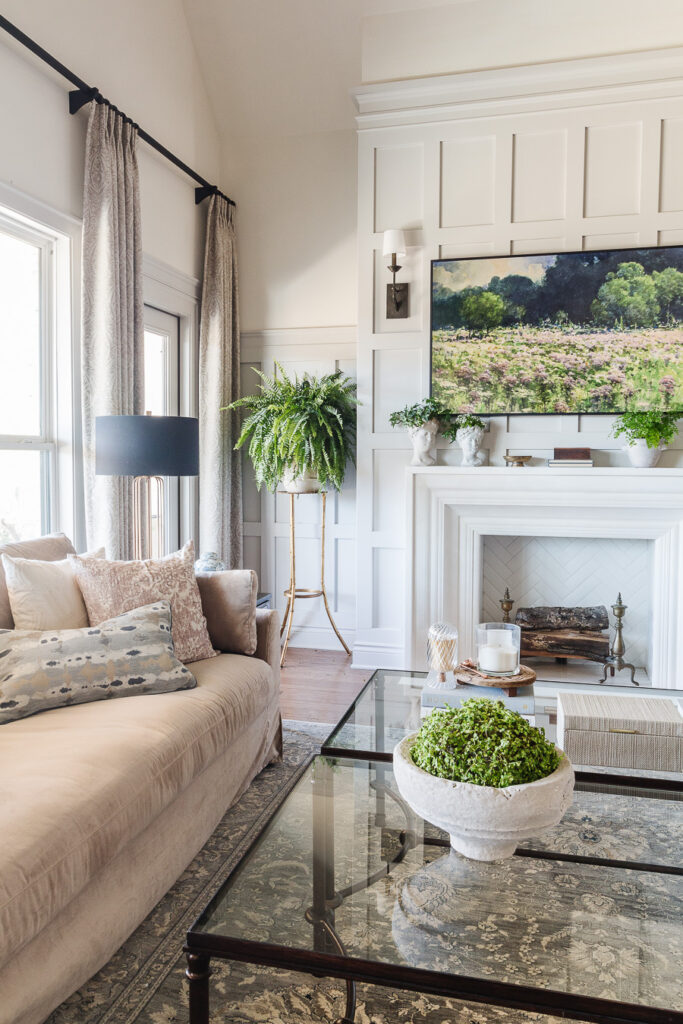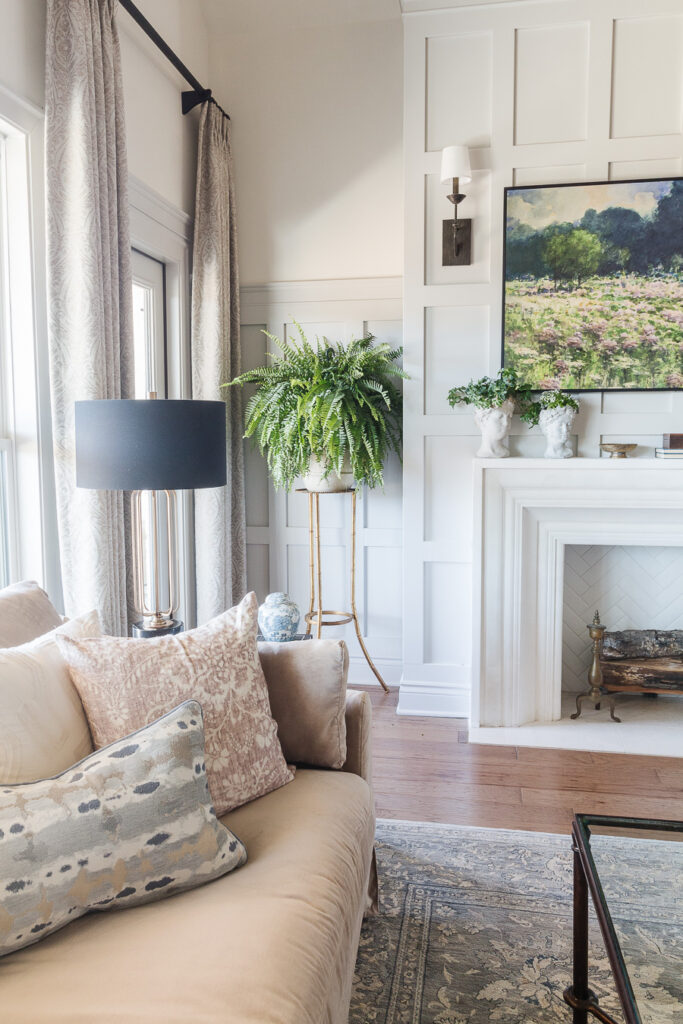 While shopping for a new throw pillow with a little pink, I wanted to find a quiet floral and this one is perfect for pairing with other patterns.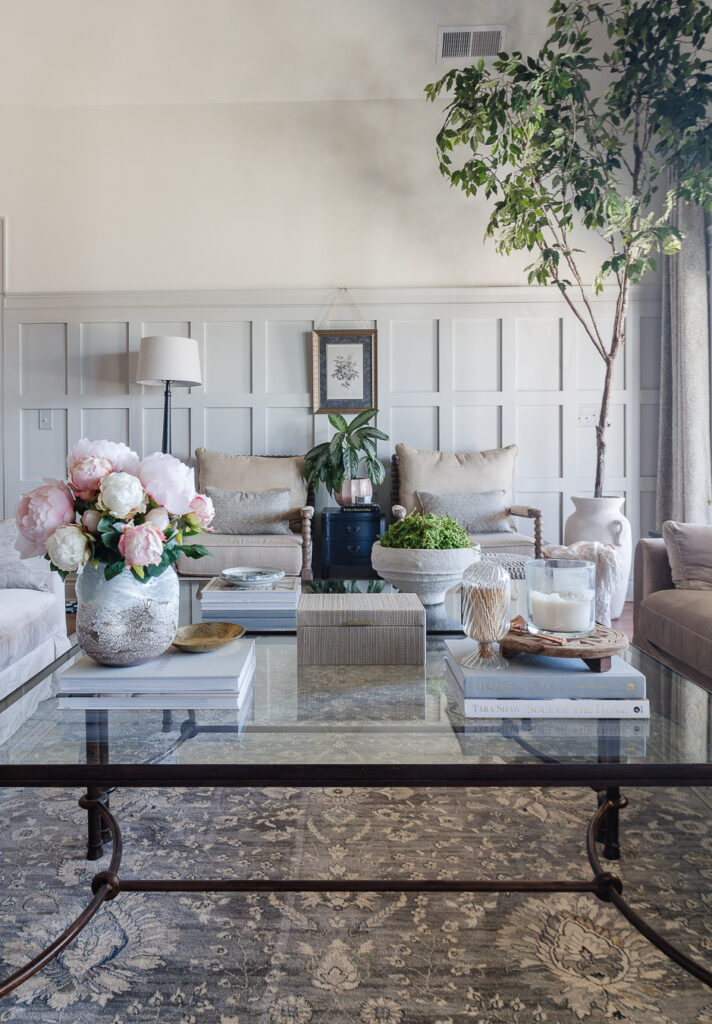 For styling the coffee tables, I almost always follow a loose formula. A tray or larger books to anchor a vase with flowers or a plant. More books in piles to create quadrants with smaller, interesting trinkets atop. A candle and an attractive box to hide remotes, and other items my husband needs handy, are essential.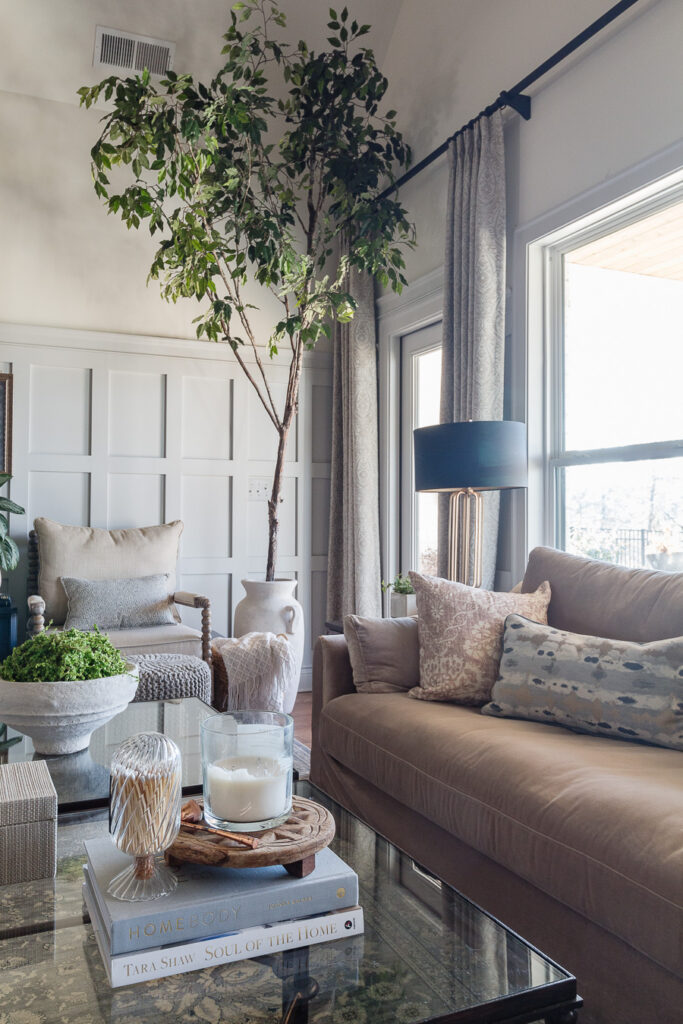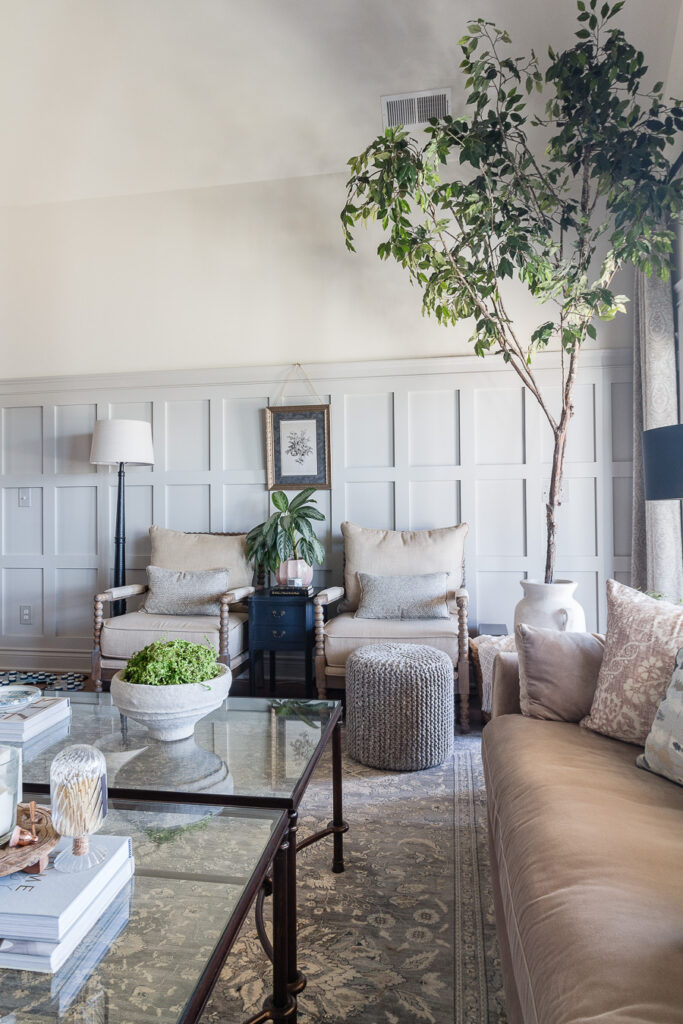 On the wall opposite the fireplace, I switched up the art, opting for a floral sketch.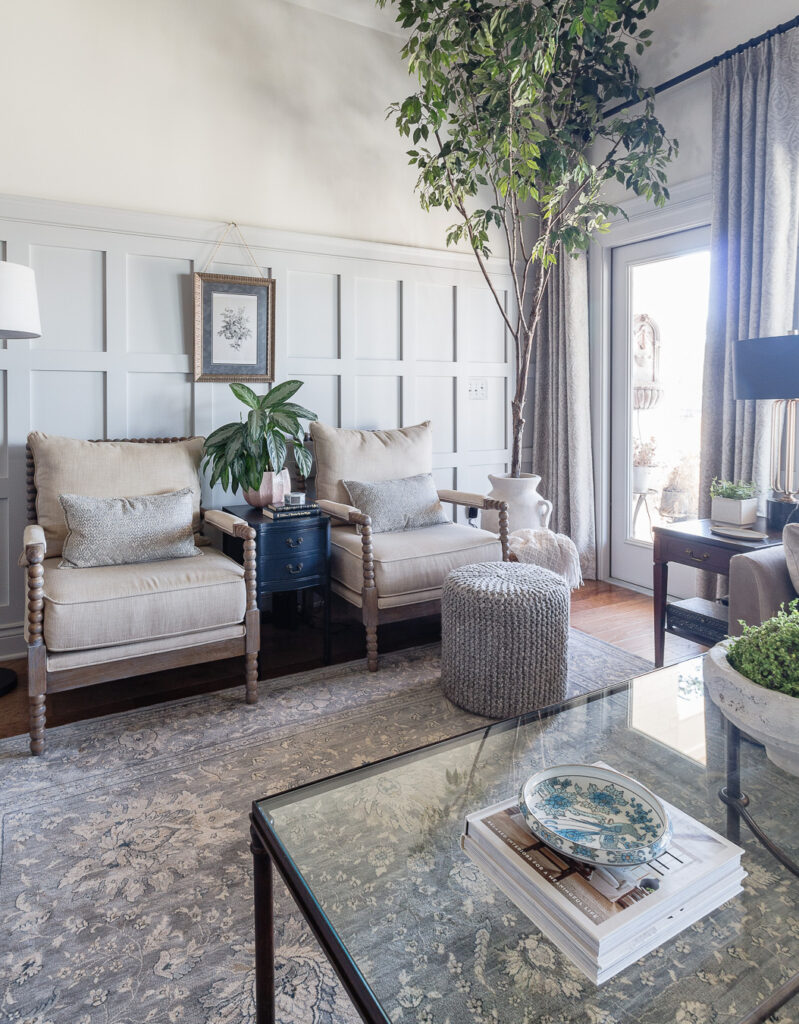 The digital print I selected to print out had a lovely handmade paper border that got cut off. I'll reprint it so that you can see that all the way around. I didn't have time to have it redone by the time I needed this photo to share with you.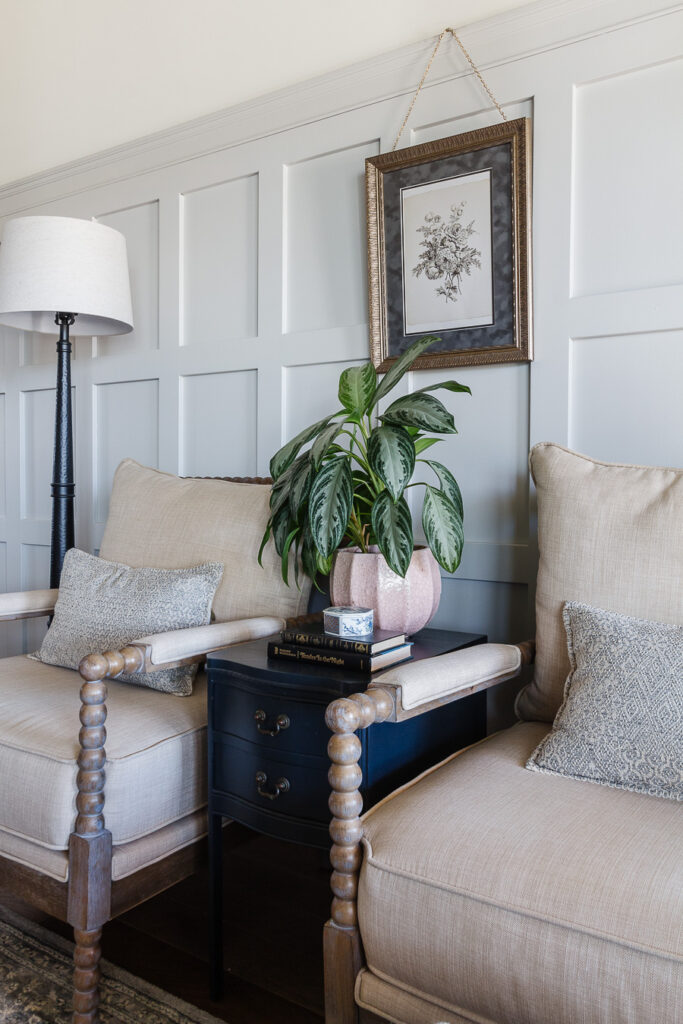 I borrowed this pink planter from my office to bring the pink tones over to this side of the room. It's one of my favorites. Even though I've had it for several years, it's still available. I'll link this one and several of my other favorite planters below. Because if you are like me, you might be on the hunt for a beautiful new planter every season.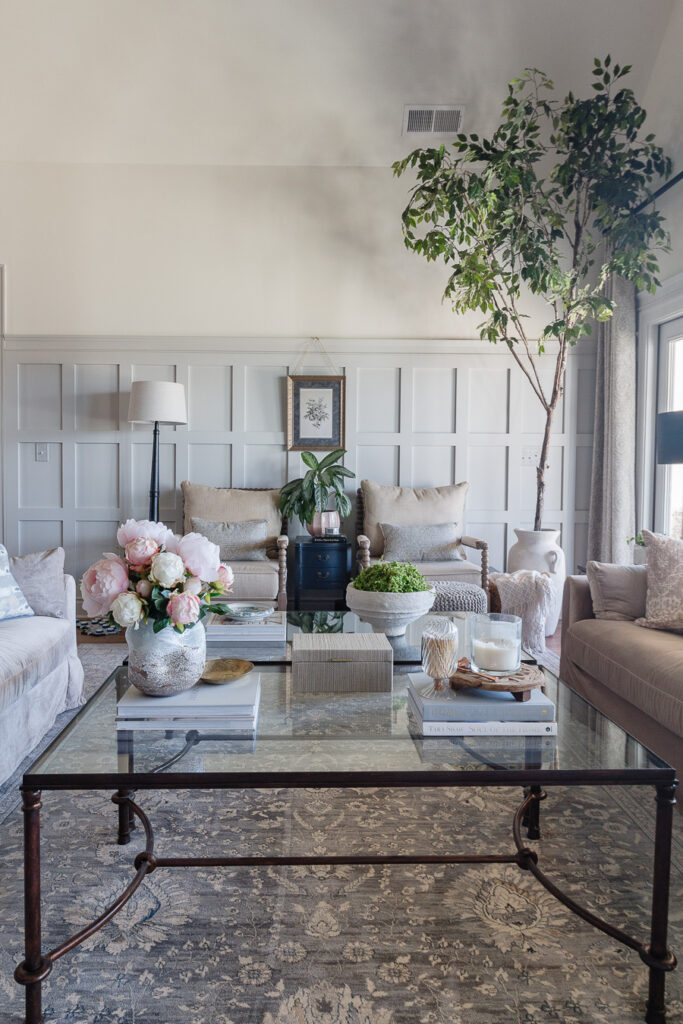 In case you are wondering about the oversized tree in the corner, it's not real! I made it last year out of a tired ficus tree from Facebook Marketplace and a large branch from the hill behind our house.
You can find the Reel video tutorial for how it was made here.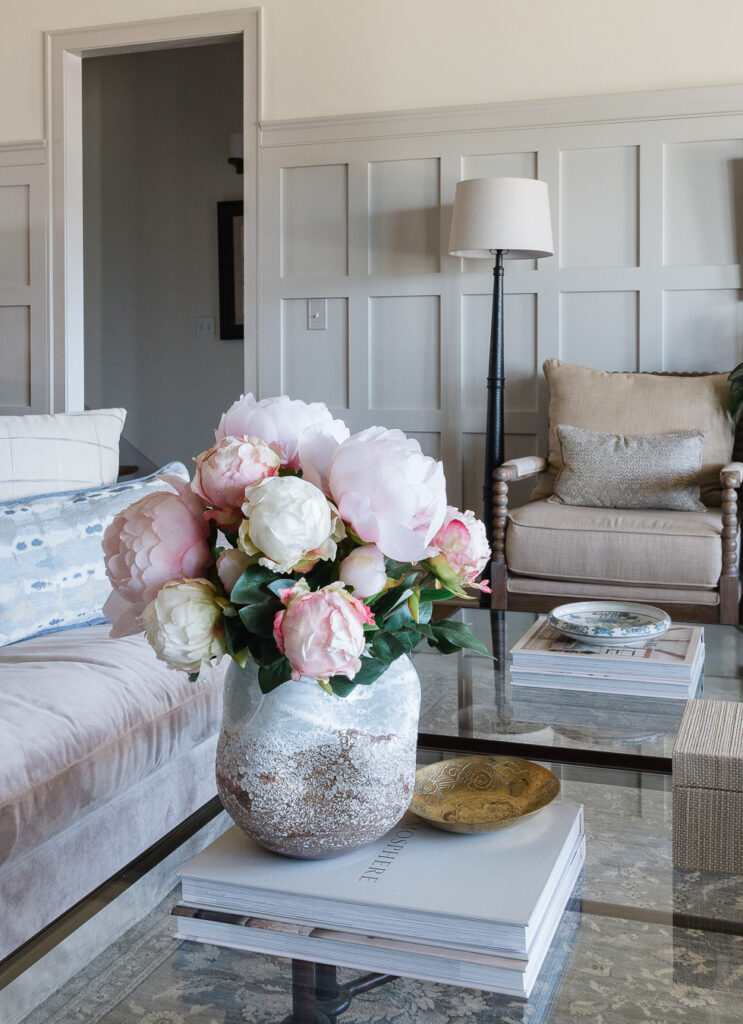 I could not go without mentioning the faux peonies. They were what inspired me to add pink to the room from the very beginning. I absolutely love them. While fresh is always the first choice around here, the practicality of well-made florals is invaluable for long-term decor.
Today some of my friends are sharing their Spring home decor ideas for their Living Room. Be sure to visit their posts by using the links below the images.