After recently removing two bathrooms covered in old, dated wallpaper, I know the answer to the common DIY question, "What is the best way to remove wallpaper without damaging your walls?"
Without a doubt, use a steamer!
This post is sponsored by HomeRight. All thoughts, opinions are my own. This post also contains affiliate links for your convenience.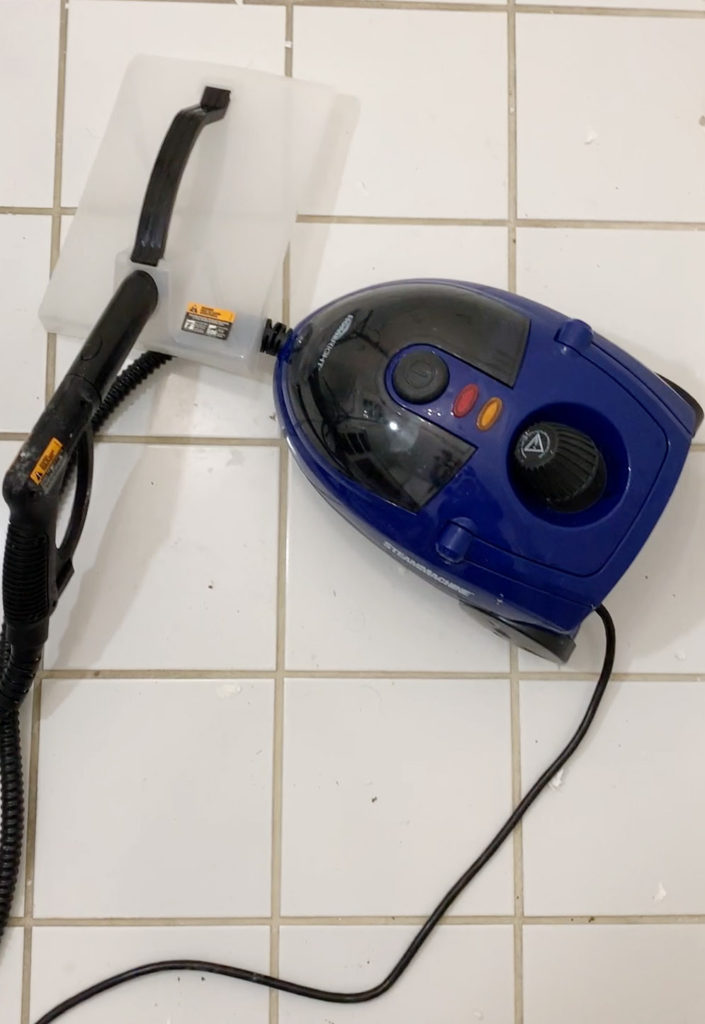 With a little bit of time, I was able to transform our bathroom from this.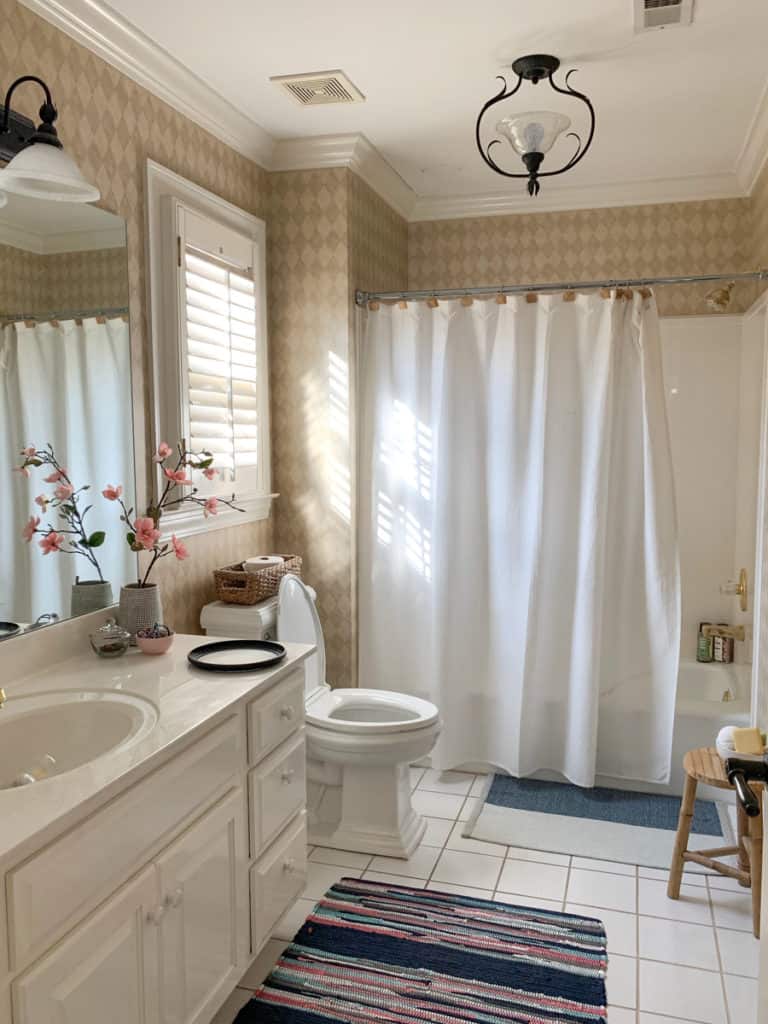 To this…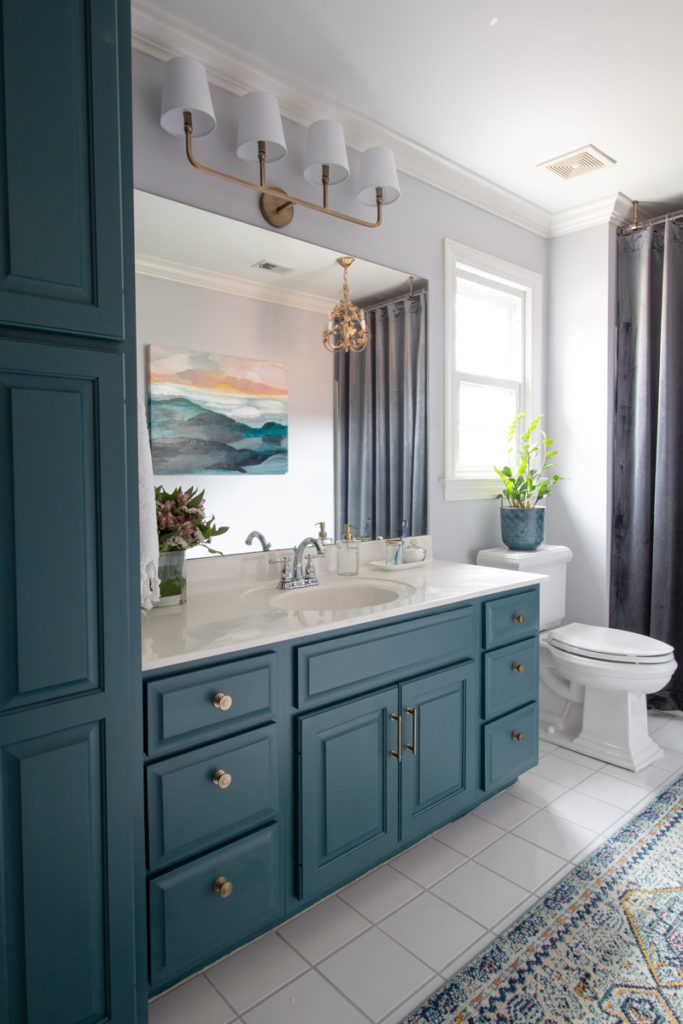 In this video, I tell you the tale of two very different wallpaper removal projects. The supplies I used are listed below. I also share a few extra uses for a steamer at the end of the video. It is a handy tool to have your DIY & cleaning arsenal.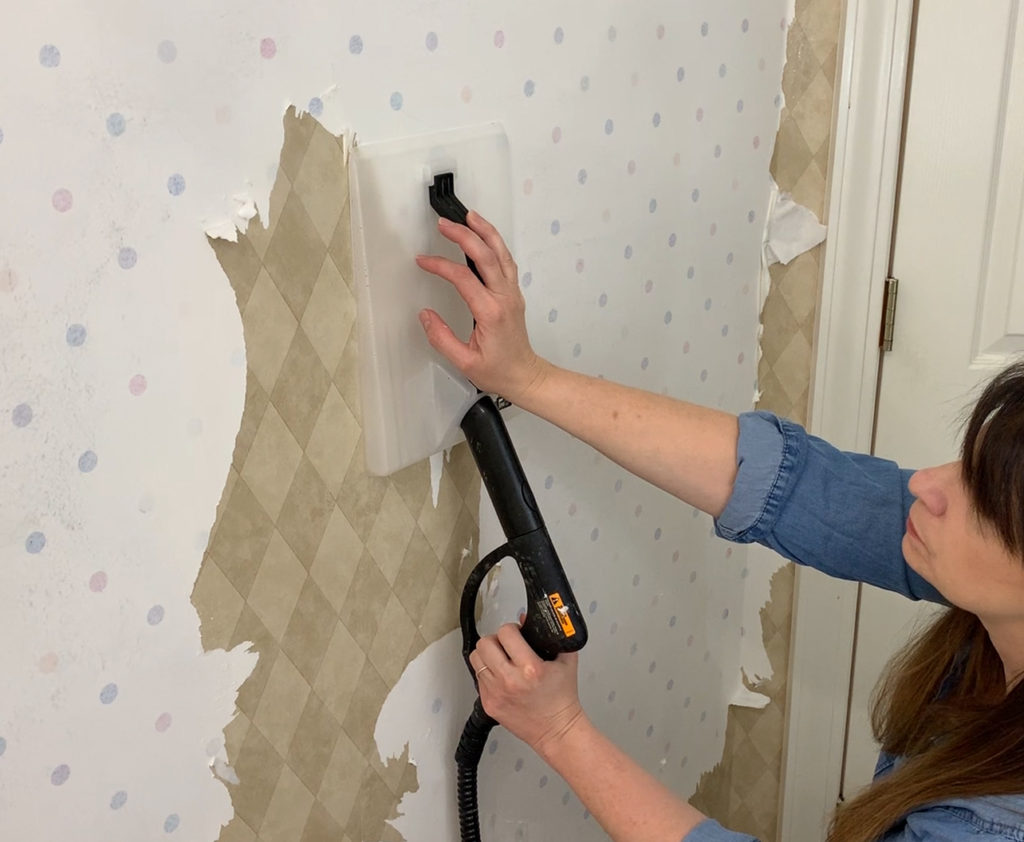 I cover tips and tricks for painless, damage-free wallpaper removal as well as what not to do! I also share before and after photos of the two rooms.
How to remove wallpaper with a steamer
Be forewarned, this was still a tedious process. Both projects took time, one more than the other, but having removed wallpaper without a steamer many times before, I know this was the best way to remove wallpaper successfully, without damaging your walls.
Here's what you will need to remove wallpaper.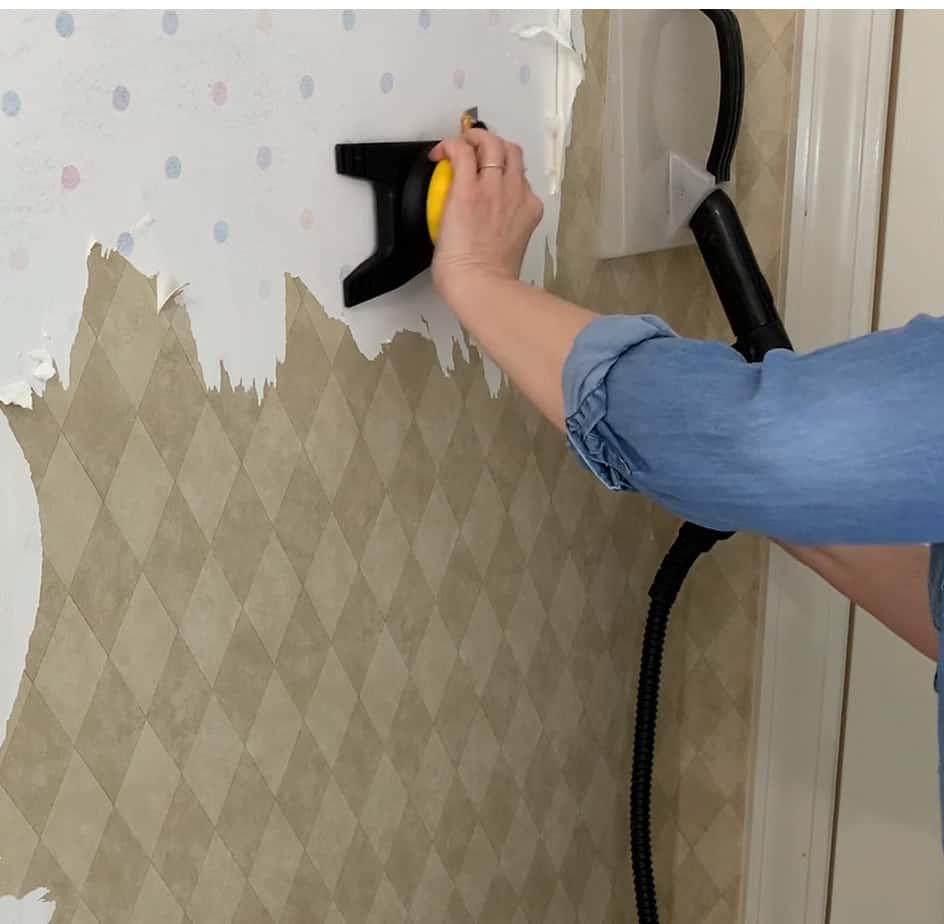 I explain in the video that I like to use this particular scraper better than an ordinary scraper because the "feet" help you keep the scraper flat to the wall so that the wall isn't accidentally gouged.
Occasionally the steamer expels more water than you might want on your floor. I found if the orange light had been on indicating the tank was reheating, it would discharge more water. I would hold the wand and plate over the sink or tub to catch that extra water.
sponge and bucket of soapy water
You will use this to clean the wall of remaining glue with soap and water before priming and painting your walls. For more information on painting after wallpaper see this post.
https://deeplysouthernhome.com/2019/02/bathroom-refresh-update-with-paint.html
As I say in the video, the key to successful wallpaper removal is hot water and the best way to get hot water on a wall is with a steamer!

Thanks to HomeRight for making great DIY projects and for sponsoring this post!
I hope you watched the video until the end so you could see at least one of the other ways you can use a steamer around your home in tandem with your DIY projects. Be sure to check out the HomeRight website for more great DIY and helpful product for your home.