Over the last year or so my husband has been trying to engage me in a dialog about downsizing. Each time the subject was brought up I was very dismissive and not open to this discussion at all. I love this house. This was supposed to be our forever home.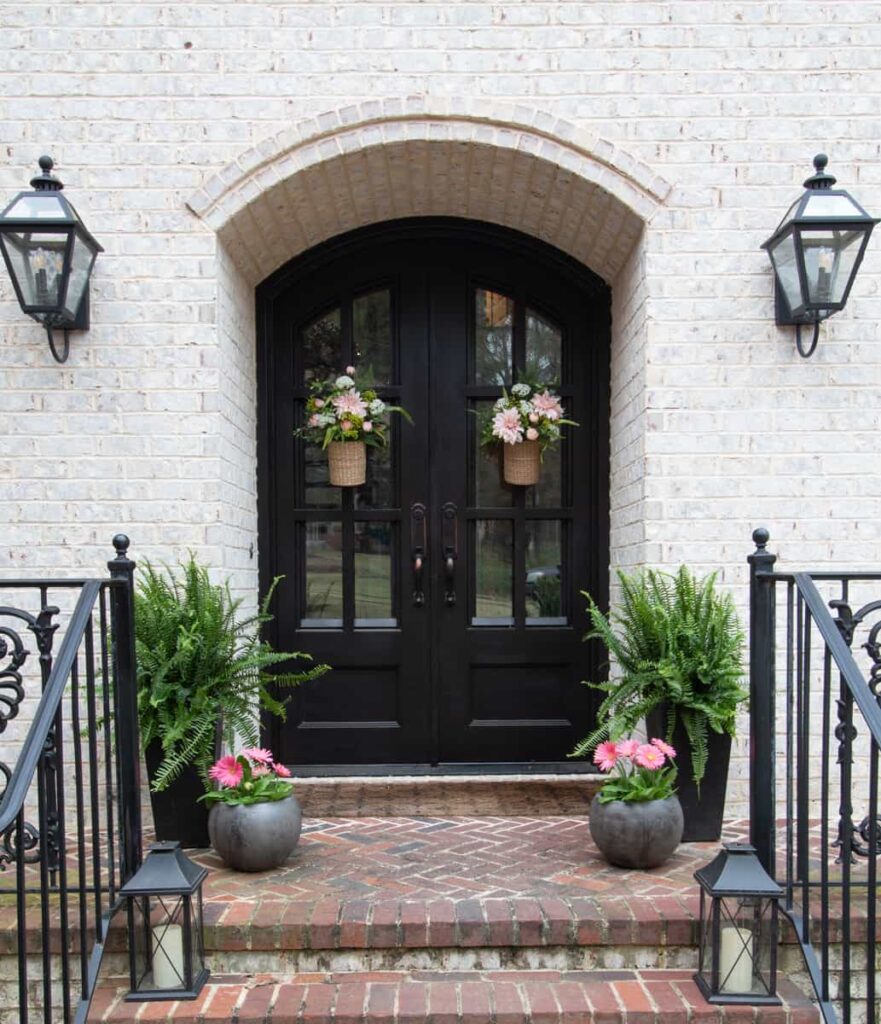 If you've been around here for at least the last three years then you have witnessed the transformation of #thetrailhousereno. It has been carefully, painstakingly, reimagined and nearly completely renovated. Some of you may even feel as invested in this house as I am. Many of you could probably even make the case for me about this house. Actually, I can, and have already, heard the argument.
"You have nearly finished renovating just about every room! All that work! How can you leave your house?"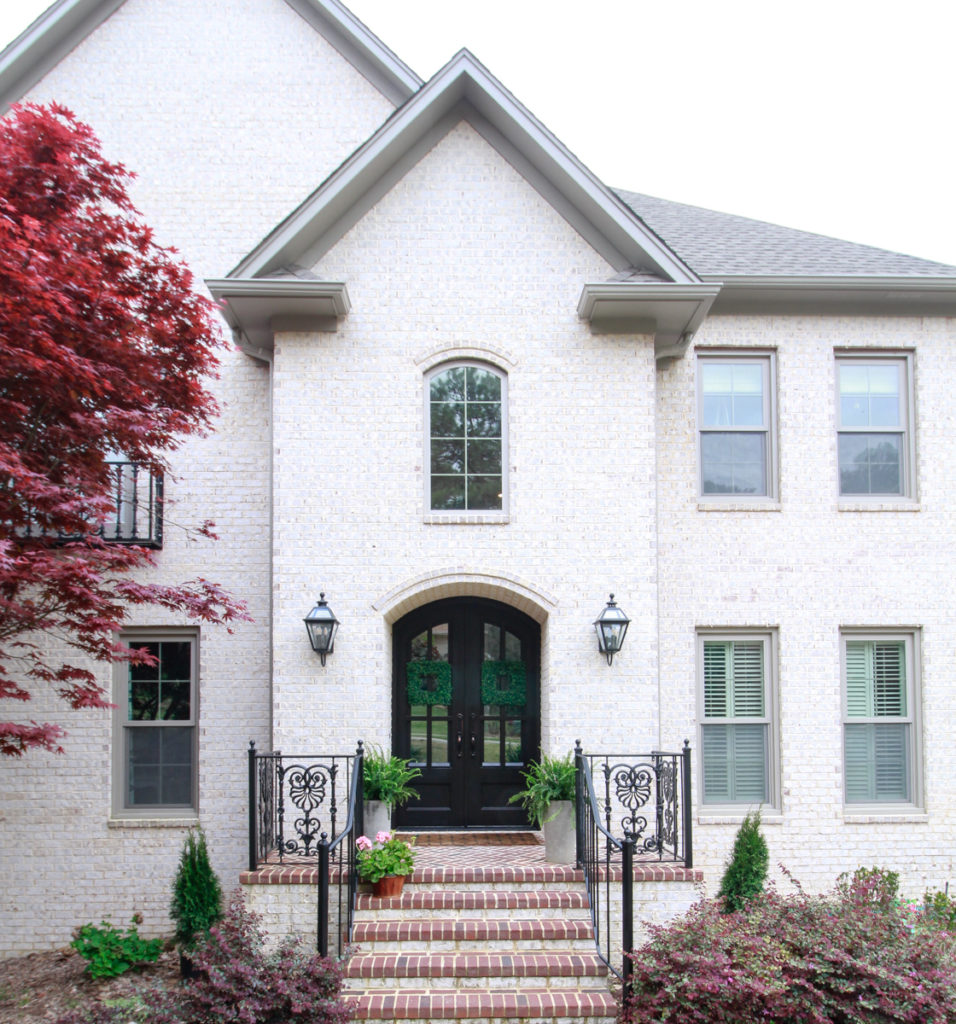 We have indeed nearly completed every remodeling project I could dream up for what I thought was my forever home. (I did have one more awesome project that I will have leave on the drawing board.) I have always felt like we redeemed this house. It was dated, appeared to have a number of major exterior issues and then became a neglected foreclosure. For some reason, every time I passed the house I could see what it could become. I eventaully convinced my husband to trust my vision and we set out to transform it into a beautiful home that is practically perfect in every way. At least for our family.
Why I love this house.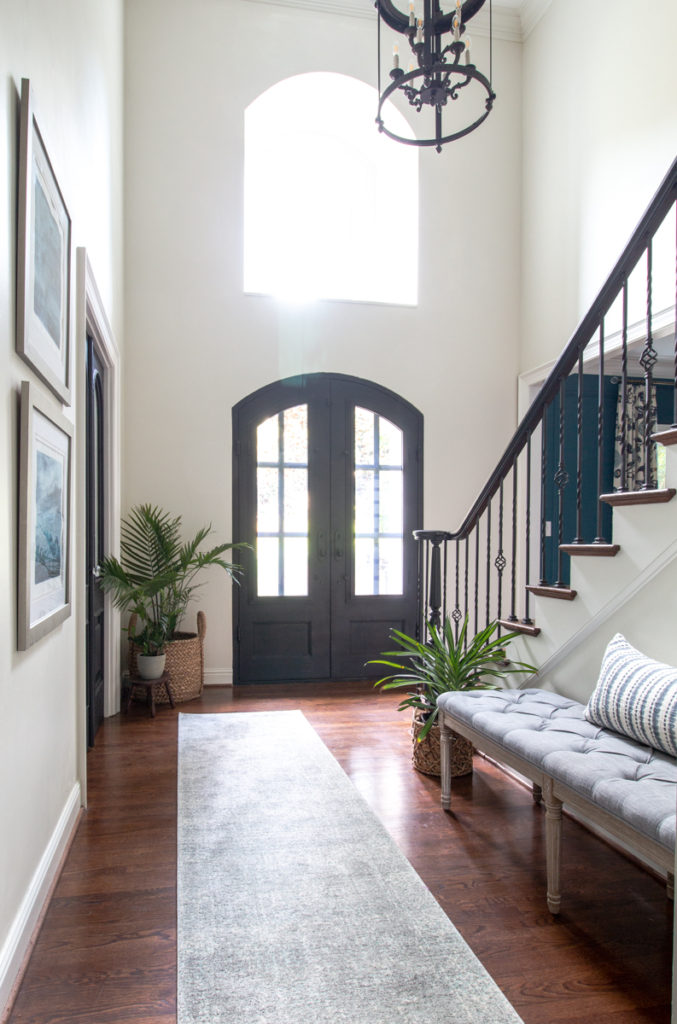 I love that this home offers plenty of room for our family to stretch-out and have our own private spaces or congregate together comfortably. As I let myself think about the future here, I also imagined the day (years from now) this house would be filled to the brim with grandchildren and our extended family.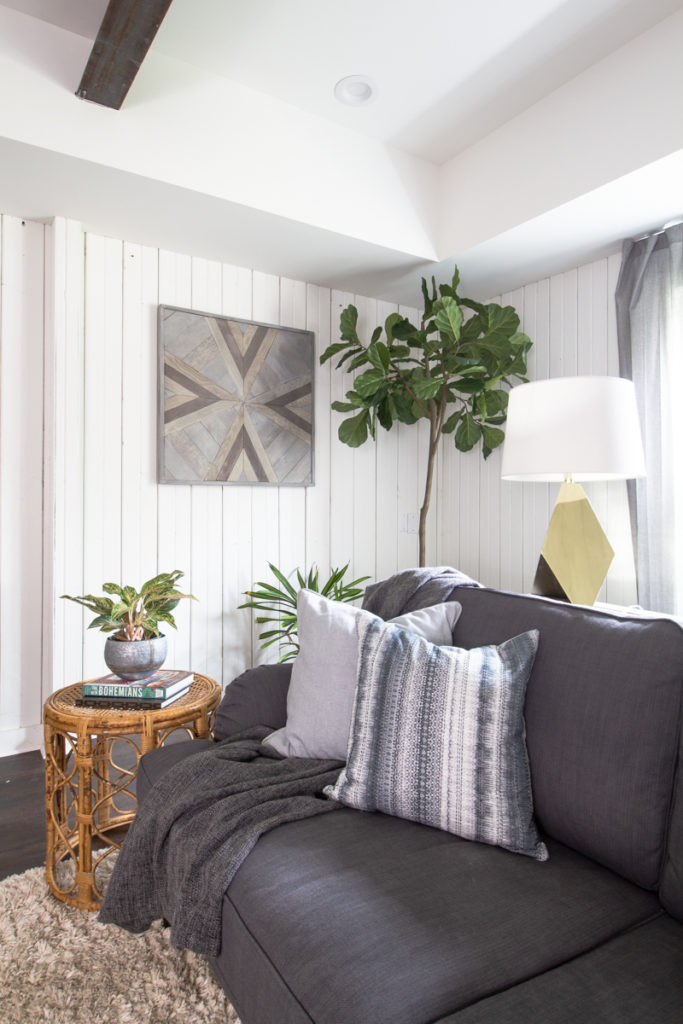 The kitchen was carefully reimagined with a larger island, generous enough for family to gather around while I cook. It has brought me much joy. Cooking and preparing a meal is one of my favorite ways to nurture my family. See more of the original transformation here.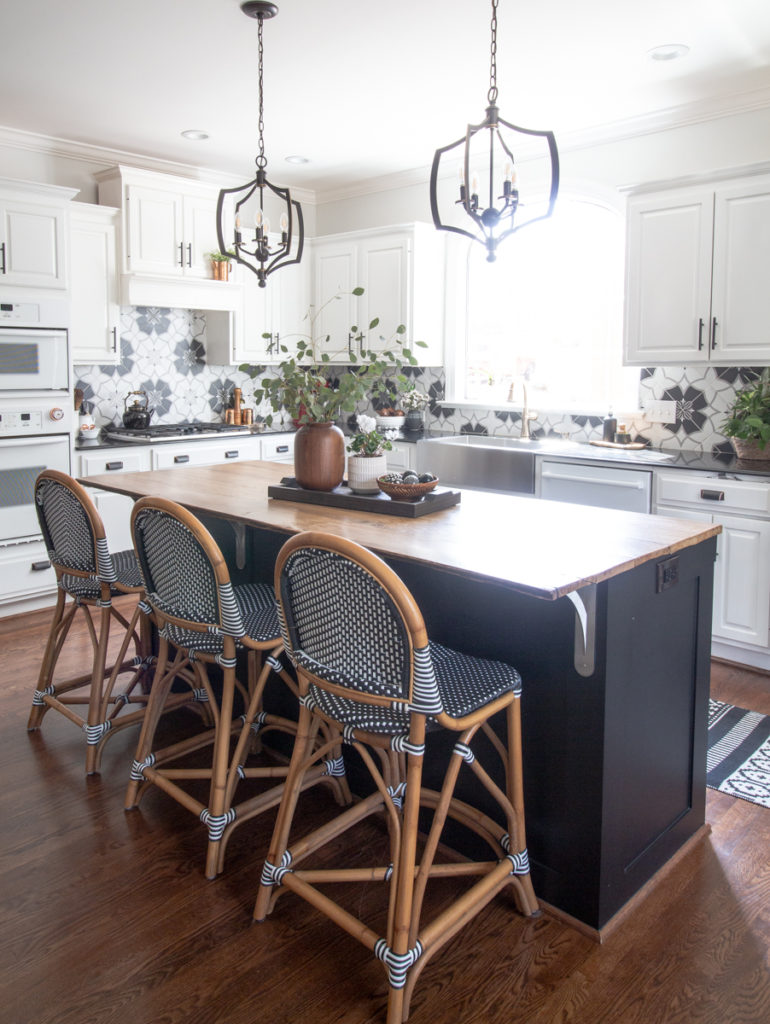 A beverage bar was created on the other side of the fridge out of dead space and the old island was repurposed there, further expanding the kitchen storage and functionality. I must admit I take great pleasure in decorating the open shelving and changing up the decor a couple times a year.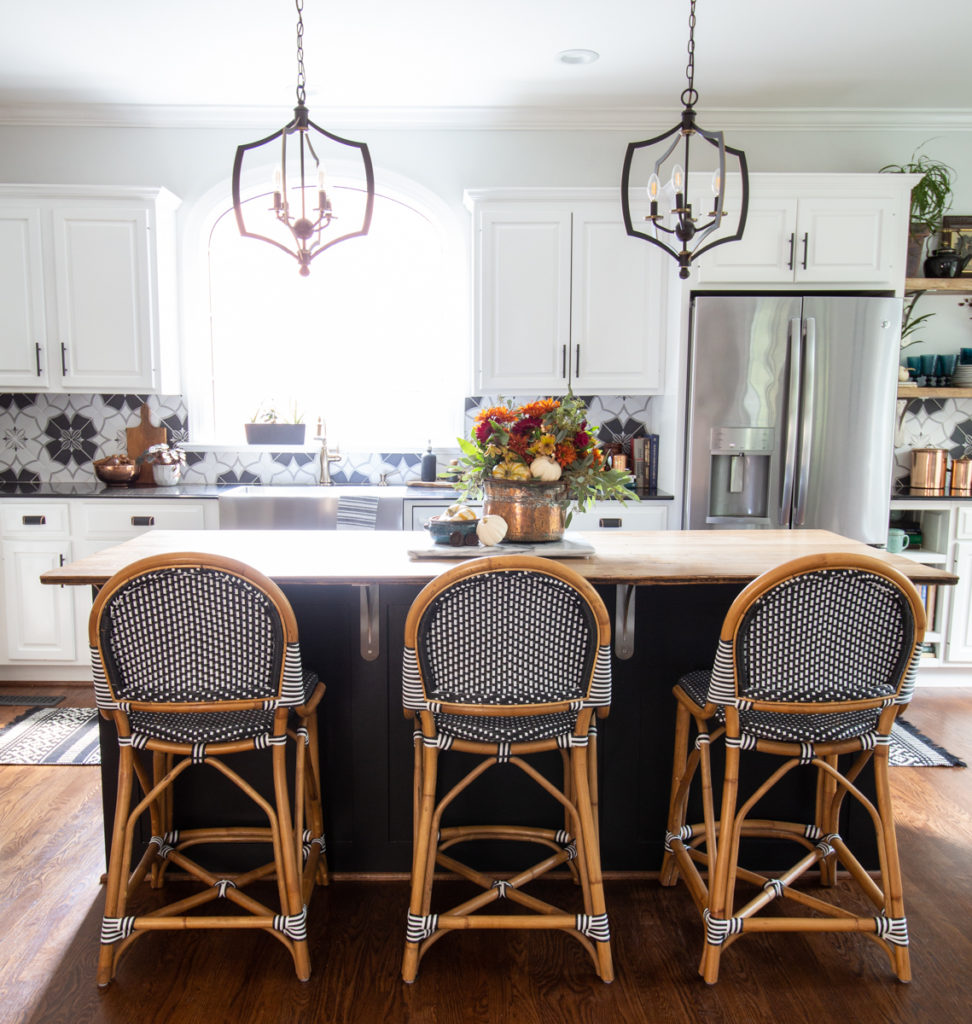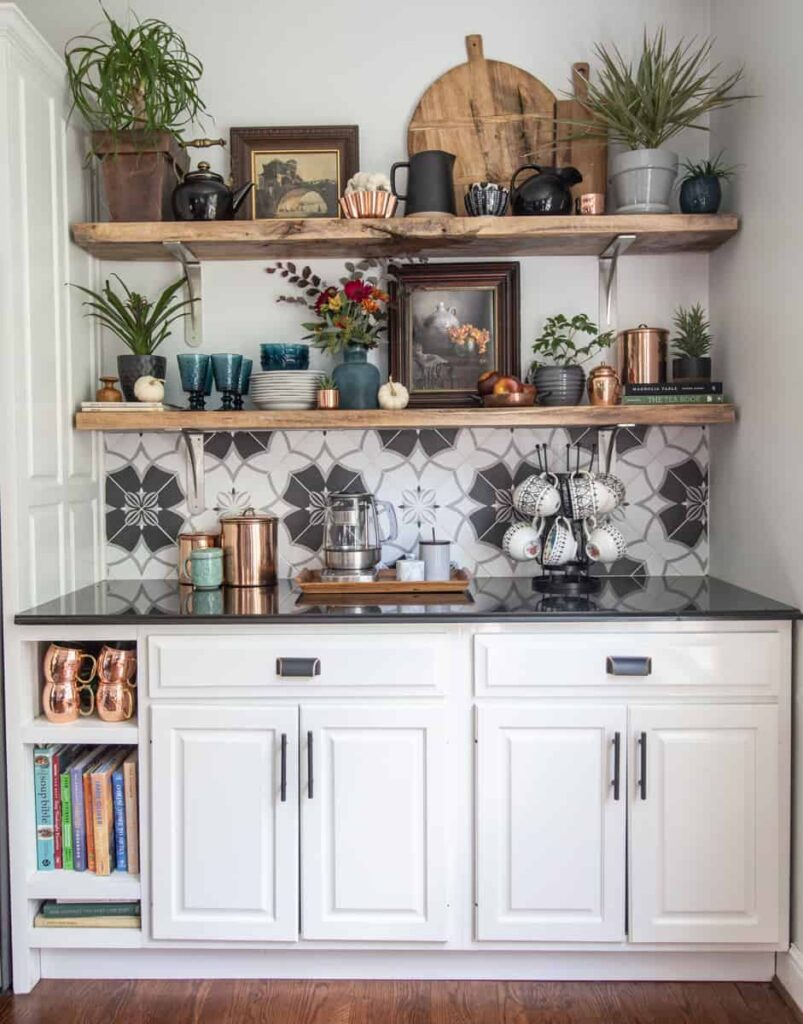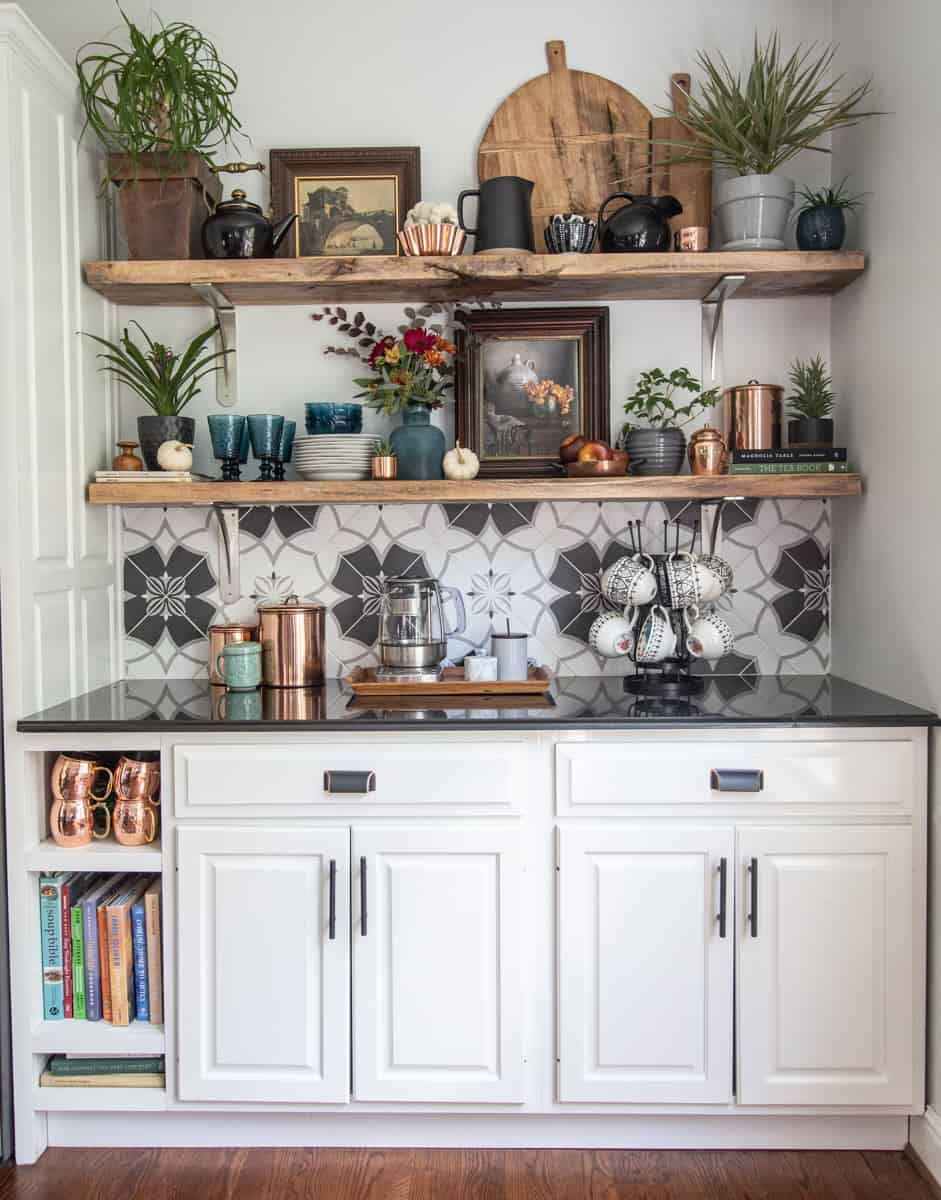 The master bathroom was outfitted with every luxury imaginable. A large, walk-in shower, a generously sized soaking tub, the amazing heated floors provide optimal comfort with the marble tile and the copious amounts of moulding bring unity to the many angles of the room. See more.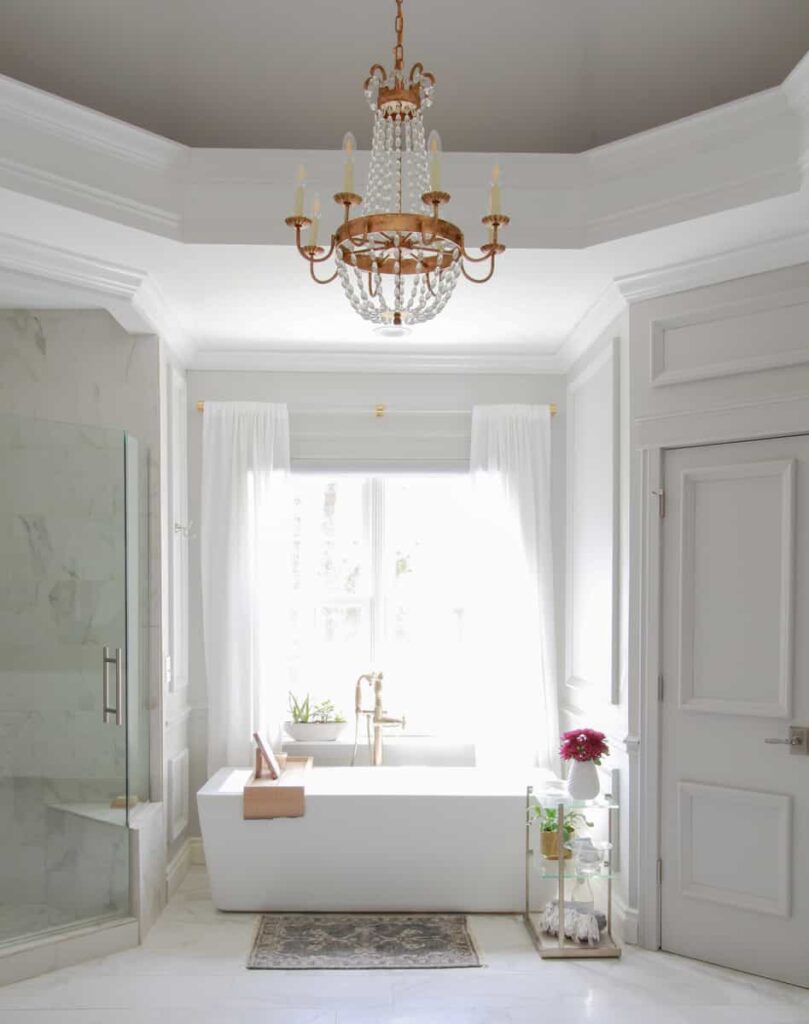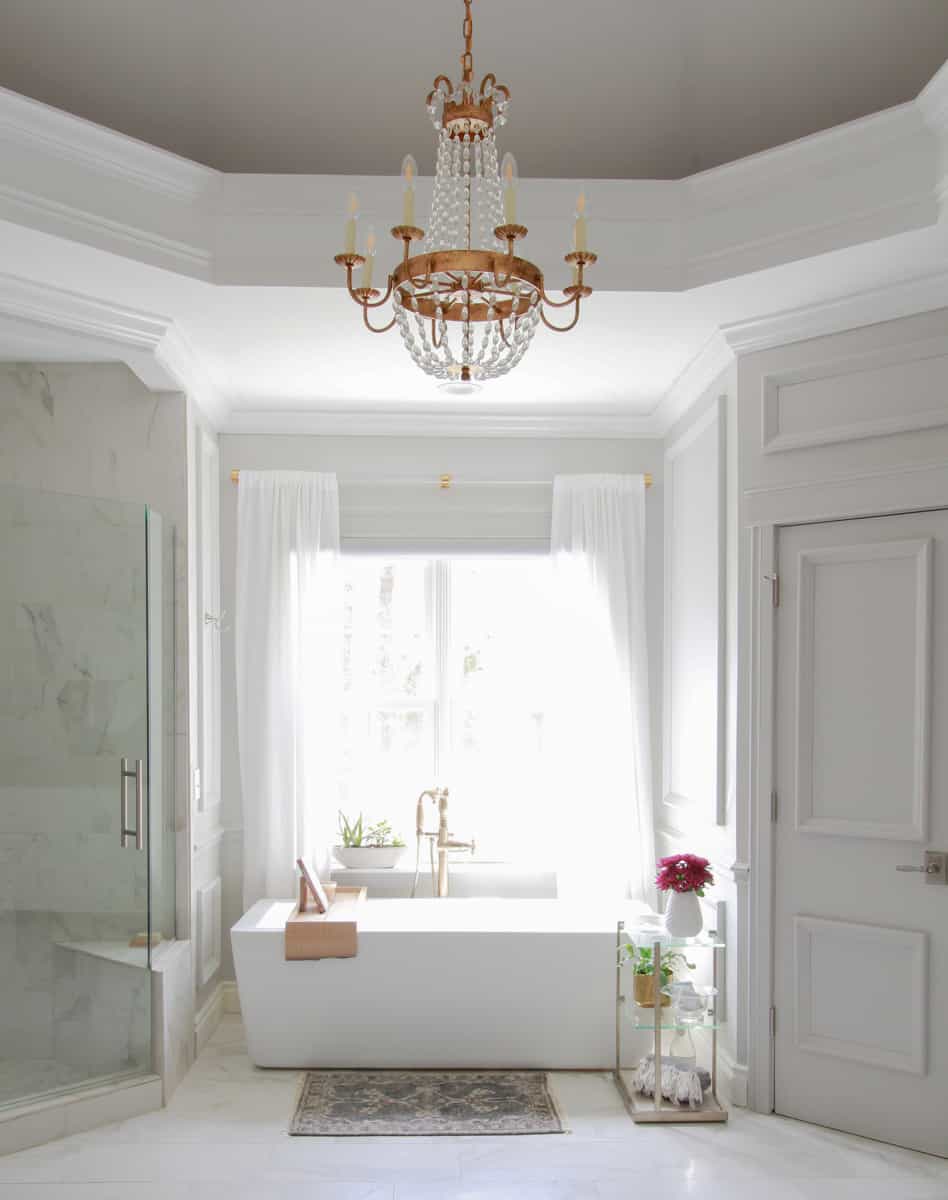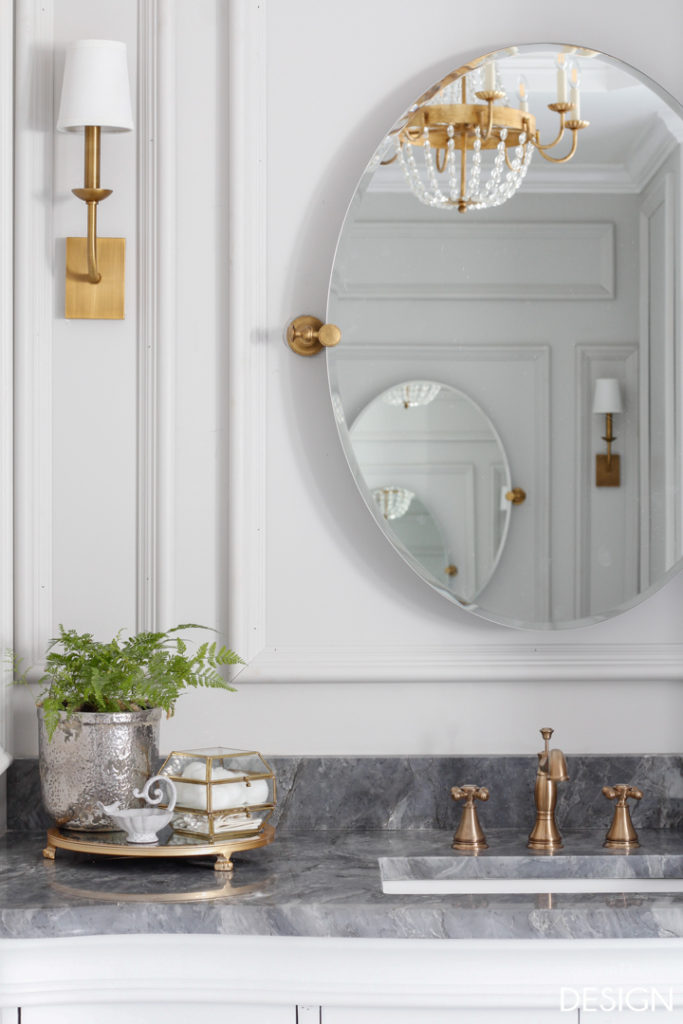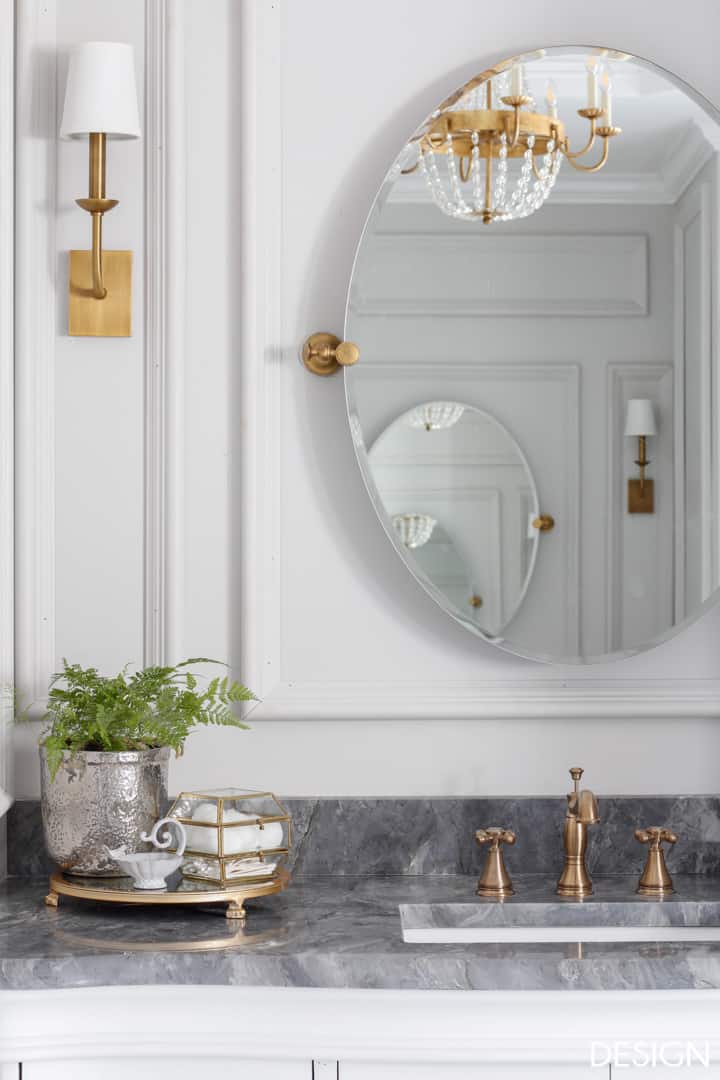 Last fall, we continued the panel molding details from the bathroom into the bedroom to create a truly well-appointed master suite. See more.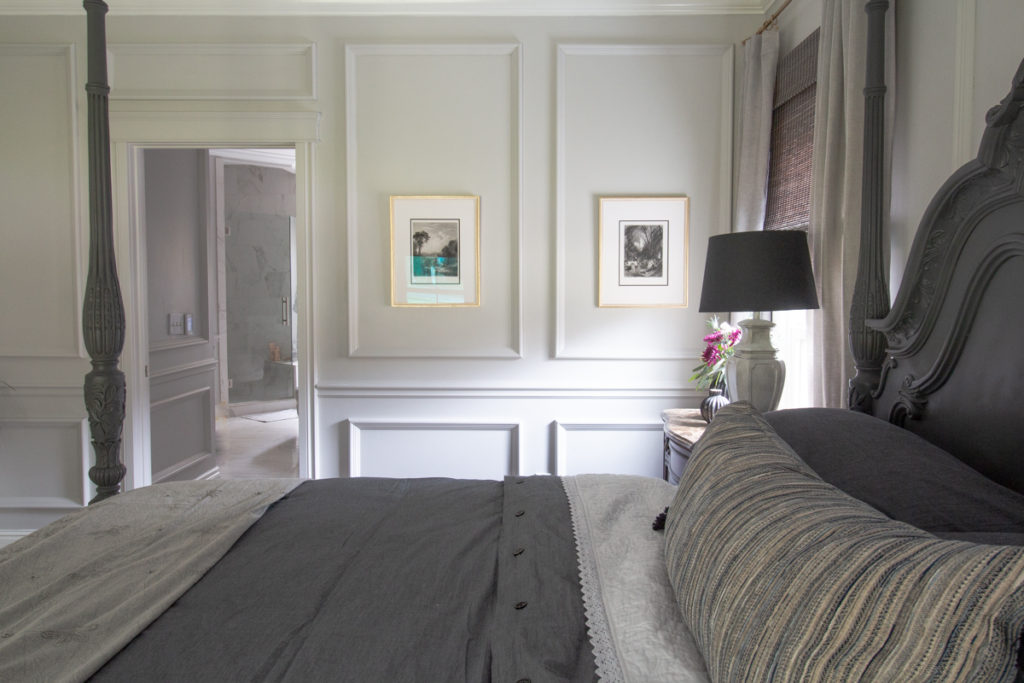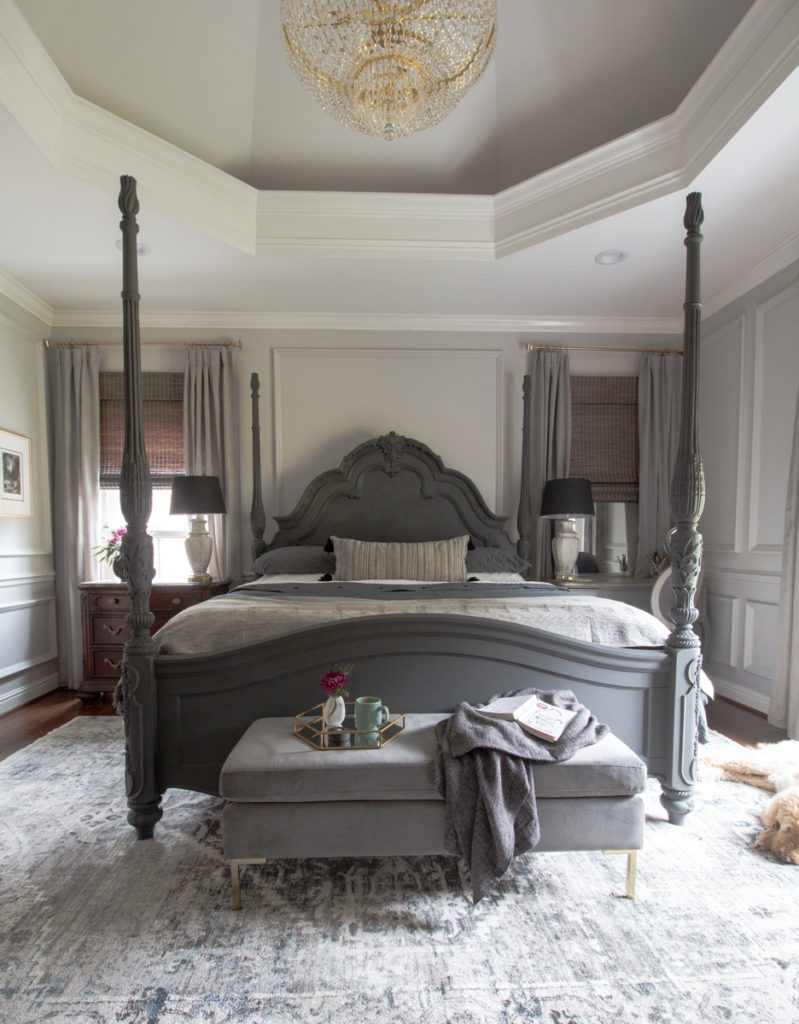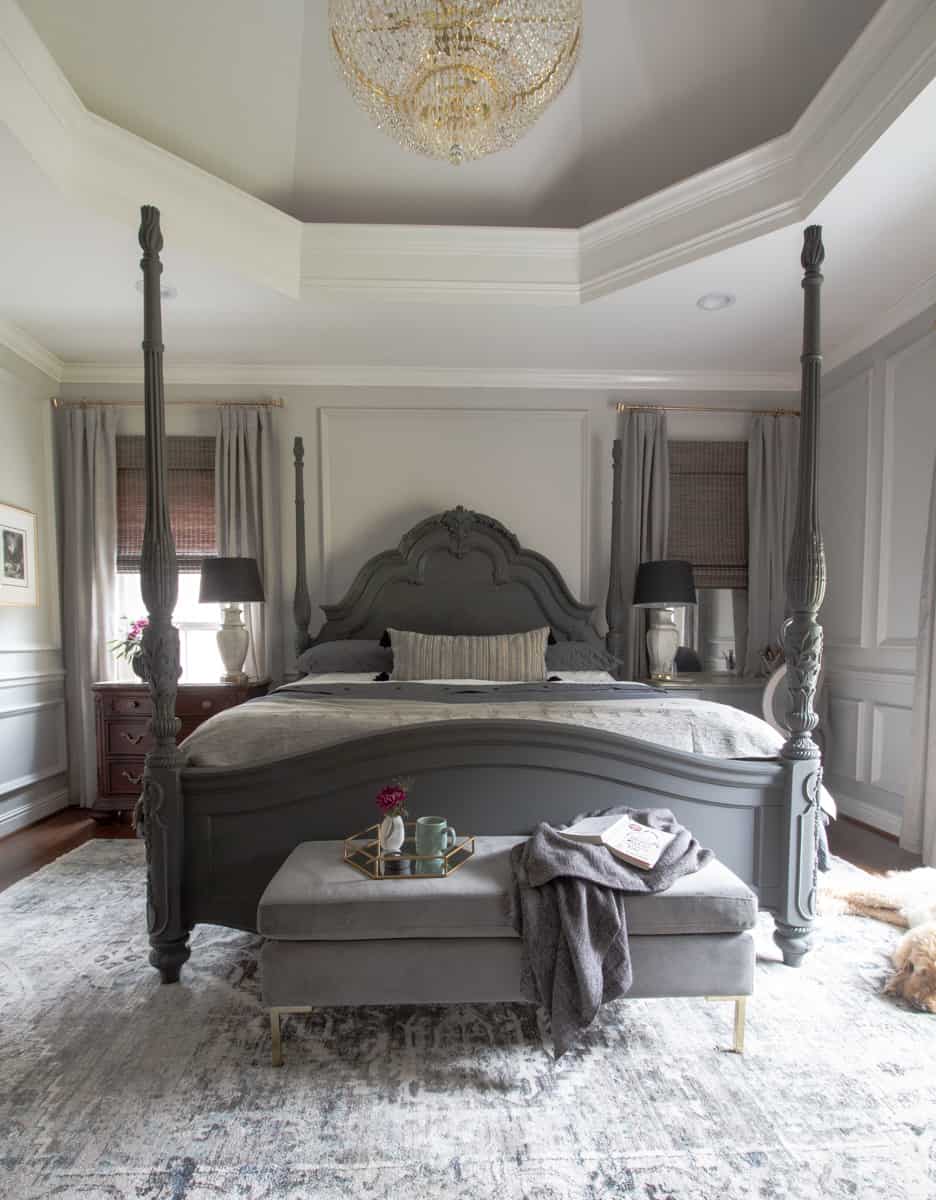 From a tired, unused formal living room, a brand new space, a library, was built complete with a faux fireplace and library ladder. See more.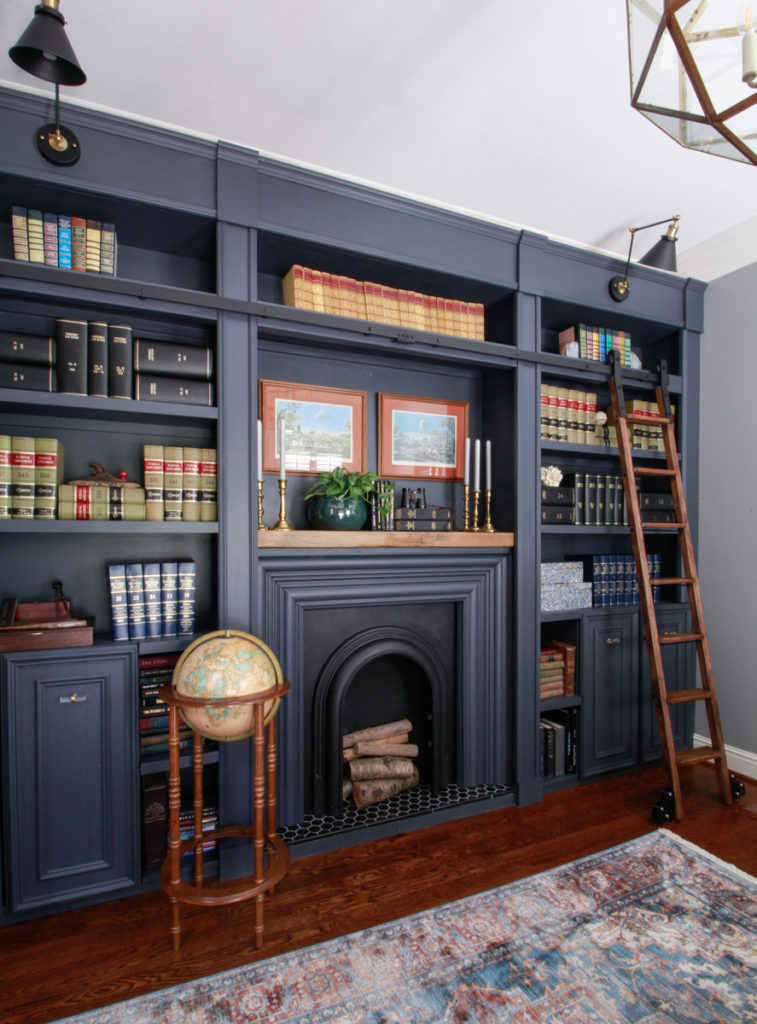 The last project, one of the full bathrooms upstairs, was given what I think was one of the best looking facelifts without doing a full renovation. See more.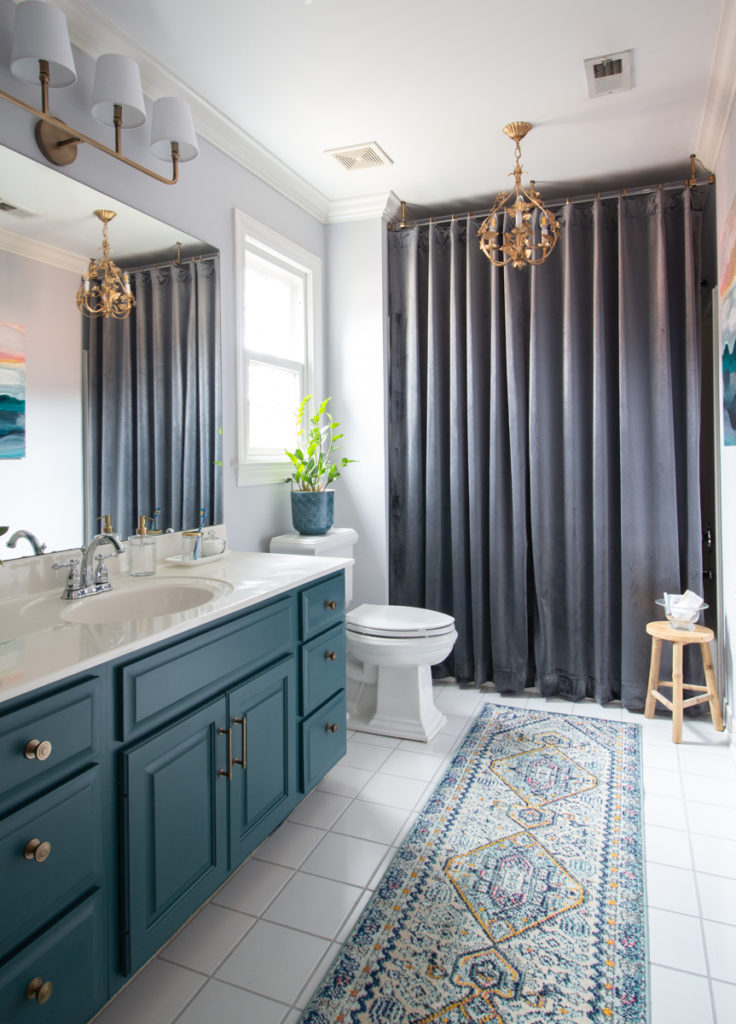 In the backyard, we created a stone destination patio out of a mud-pit. Surrounded by flowering shaded landscape, under the canopy of mature trees, it is the perfect backyard retreat.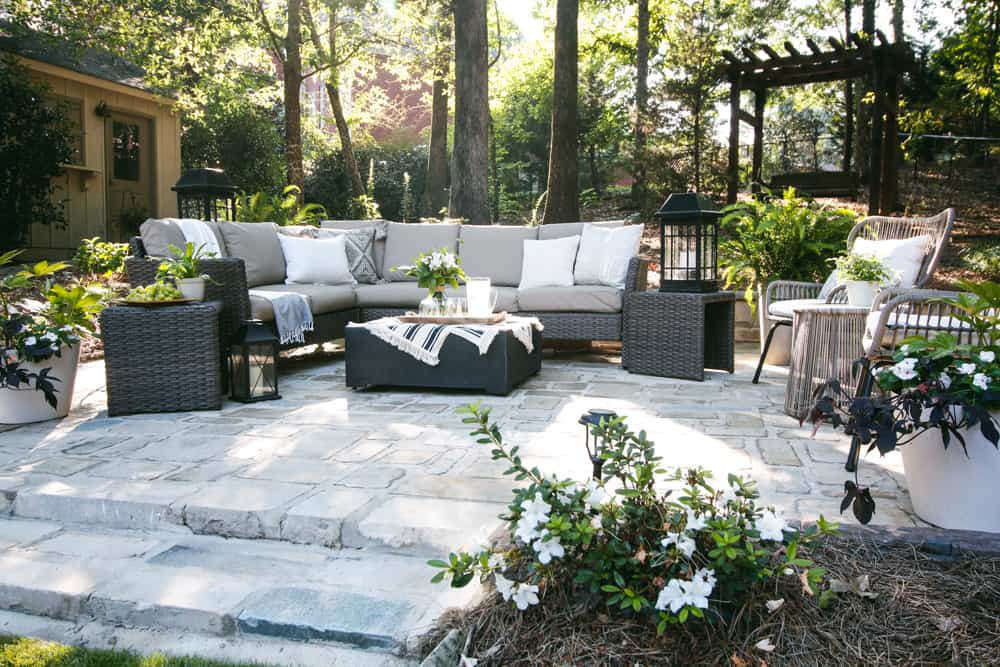 Let's also not forget the screen porch. A seasonal favorite for all of us!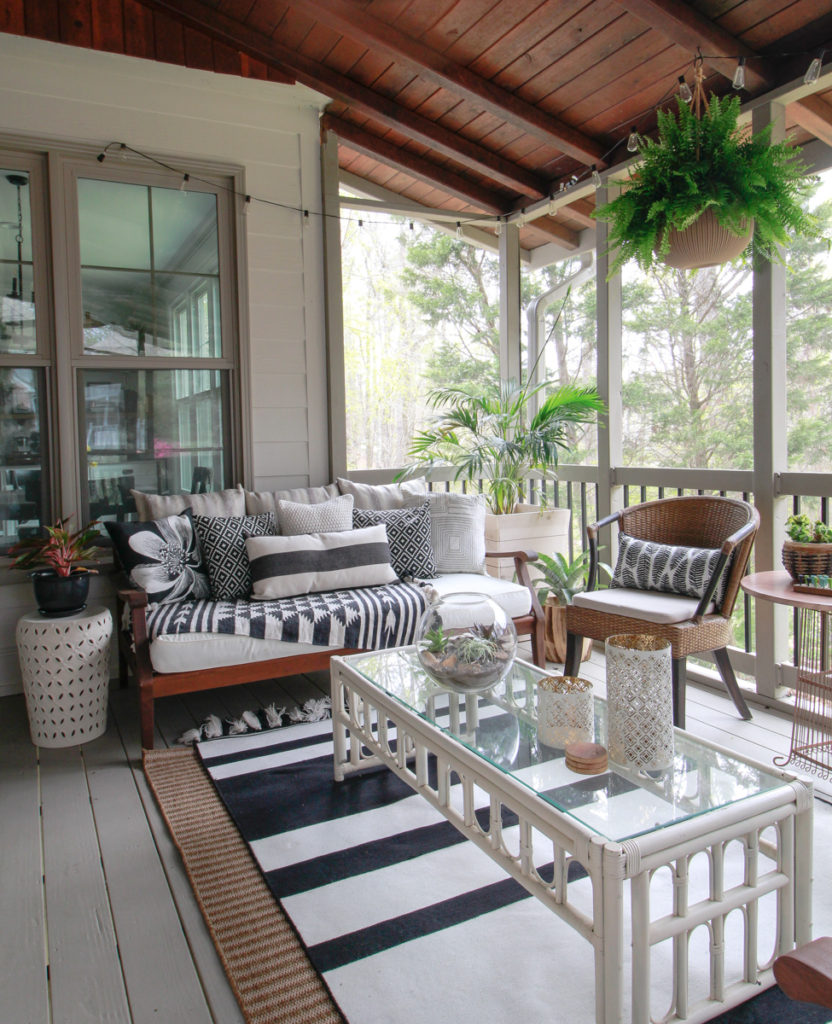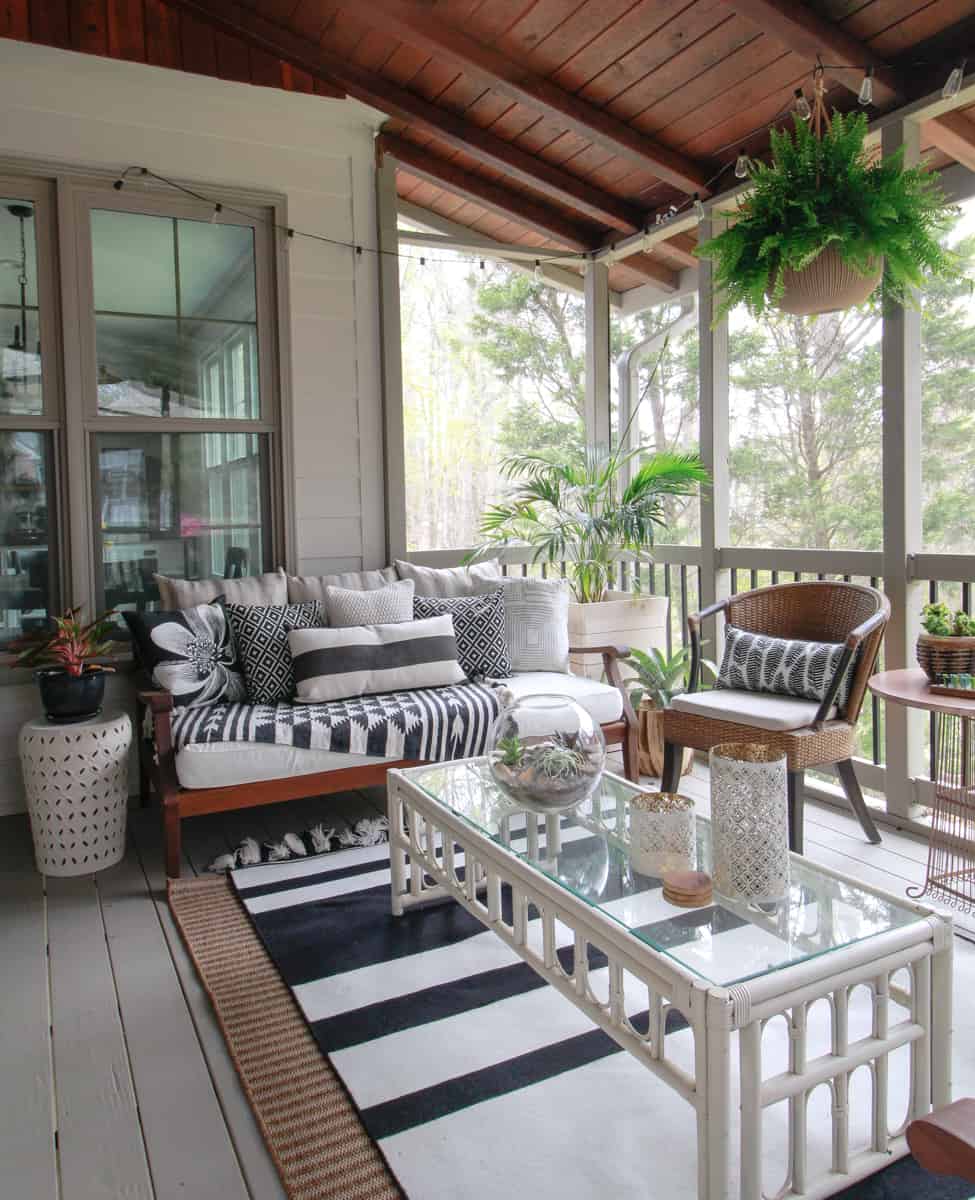 BUT, this spring I had a change of heart.
In his persistent pursuit of downsizing, the subject was brought up again and I finally gave it over to prayer. I allowed myself to hear what God had to say about this house and my beliefs about it. I began to realize that I was holding on too tightly to an idealized dream I had created for this house. It had become how I identified myself and my work. Essentially, it was an idol. One that was keeping me from listening to what my husband was saying about our future. I began to see his reasons for moving; the continuing care of a big house, bigger than we actually need, and the financial benefits to downsizing.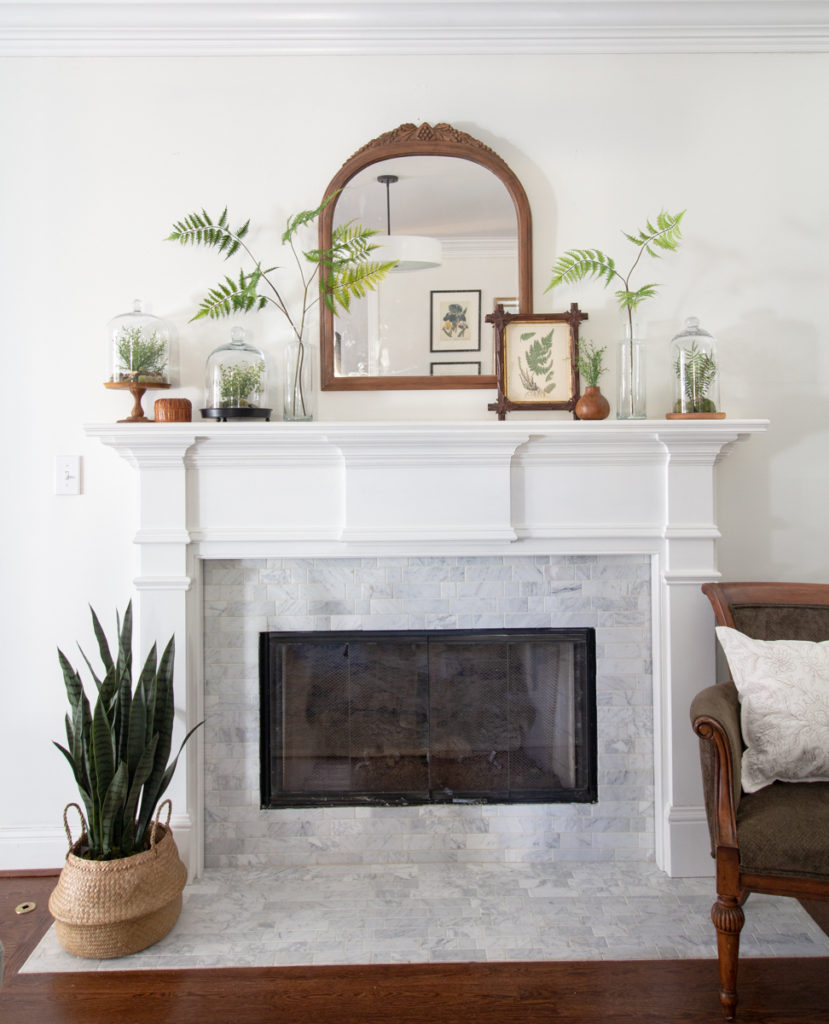 As much as I would like to deny it, we are getting closer to an age where it is important to be more mindful of our preparations for the future. We are in a season of change. (Just to be clear, my husband is the old one not me. Ha ha!!) Our children are nearly out of the nest. Our son graduated from college and is working in his profession. He lives here currently, giving him the opportunity to pay off his student loans. Our daughter is a sopohmore in college and is generally only home for summers and breaks.
Another the eye-opening factor to consider was the knowledge that the housing market in our area is primed for sellers. Inventory is low and our home could be a highly desirable property. Beyond the renovations, our lot is relatively flat and spacious in comparison to many in the neighborhood.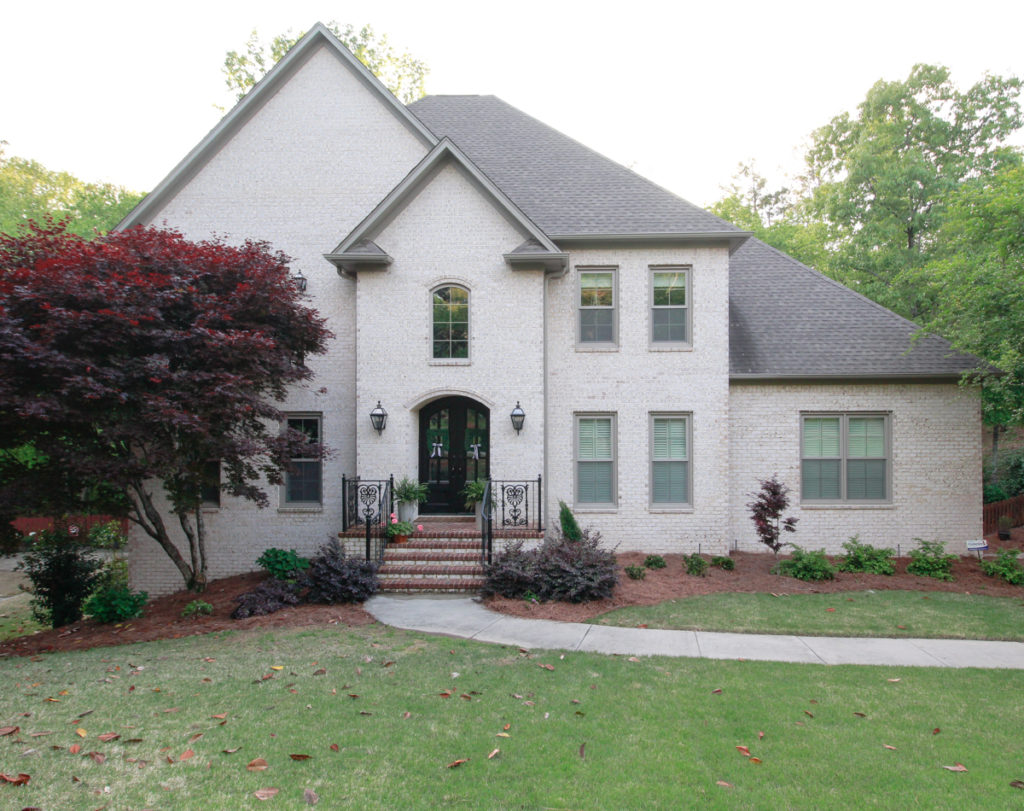 So, about two weeks ago, we began our search for our next house. We wanted to take our time and not list until we found the right house. Small enough to fit our downsized needs and big enough that we could all be comfortable in the future. After looking for just a short period of time, we found very few suitable options. The lack of inventory that should make our house sell quickly undeniably means there are fewer homes to consider in our desired locations or price range.
Richard was pretty set against tackling a complete overhaul renovation and desired a smaller home and yard. Most of what was on the market needed so much more than we were willing to put into a renovation and with yards much larger than we wanted to keep up. As much I love the process of redeeming an old home, we just don't want to live through another renovation. (Hopefully, that void will be filled through client work and renovations. ) Once we agreed there were no real in-between houses to renovate that even remotely inspired us, we began to consider new construction in a large, home-builder community nearby. We found a neighborhood and lot that seemed right and are now anticipating it's completion in about 5 months.

The freedoms I have enjoyed in designing and renovating with unlimited options, but not an unlimited budget, of course, are lost with new construction of this nature. I know I will miss the research that goes into finding the perfect elements for every room. BUT, I also trust that I can make the best, esthetically pleasing and most affordable choices with the options presented to me.
I must keep reminding myself that the goal for this home, and truly all of our homes, is to do the best we can with what we have been blessed with. To create a beautiful sanctuary that nurtures our souls, fills us with peace and is shared with those we love. I need to keep in mind that no earthly house is forever. When my forever home comes along I will be in heaven with my Savior and my God.
For every house has a builder, but the one who built everything is God.

Hebrews 3:4 NLT
I hope you will stick around for the unfolding of our next chapter. My goal is to continue to inspire you as we take this builder home and make it ours.
If you want a recap of the crazy first 12 weeks at #theTrailHouseReno.I have a the whole story linked here.
I thought it would be fun to add the first walk through video of the Trail House Reno here. It is the ultimate before! It has come so very far!!