*I received product to review from Modern Masters. All words and opinions are my own.
I was also provided product for a giveaway!
Deep, rich black doors are classic, timeless and create an elegant entry to any home.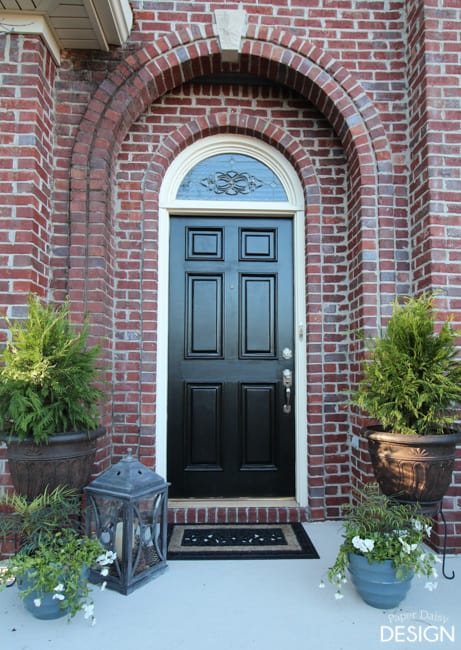 If your entry lacks an overhang or porch like mine, black could be the pop of contrast needed to draw visitors to your front door.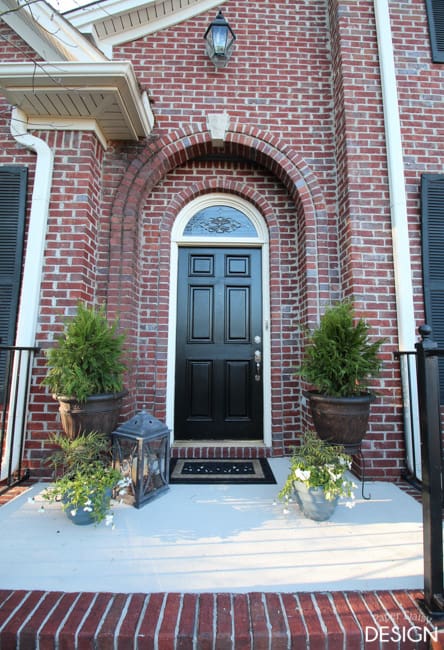 Until just recently my front door looked pretty unfortunate and sad.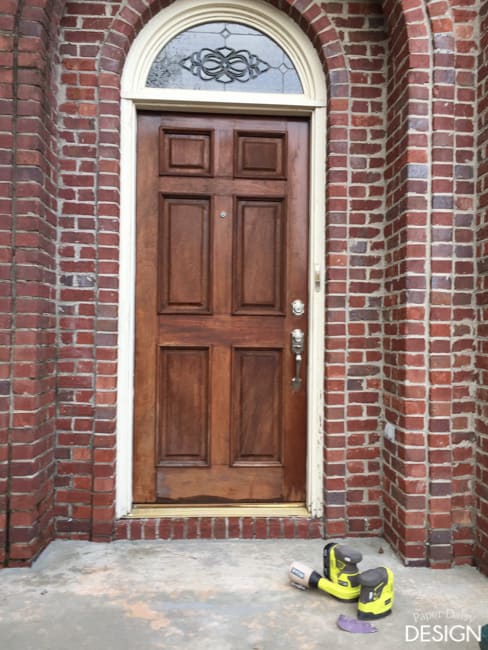 By the time this photo was taken, we had already updated the hardware, so the dingy brass was gone. The front stoop had been power washed to remove peeling paint. All that was left was to bring new life to the door.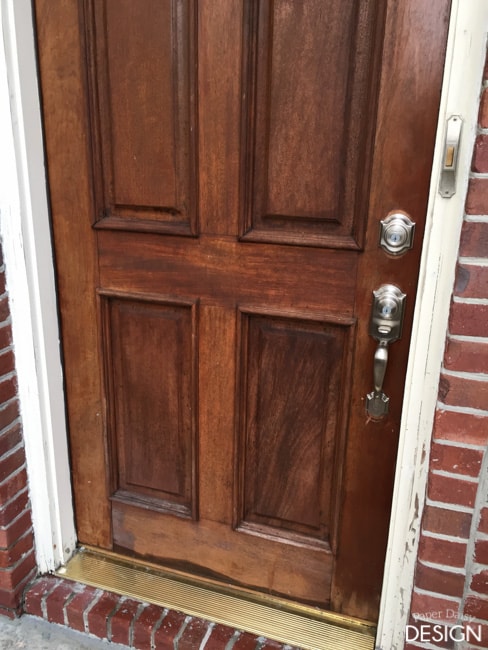 You may be wondering why I chose to paint the door? Well, the finish on the door was fresh and new when we moved in almost two years ago this Spring.
And by fall of that same year it was already showing wear. I probably should have refinished the door then.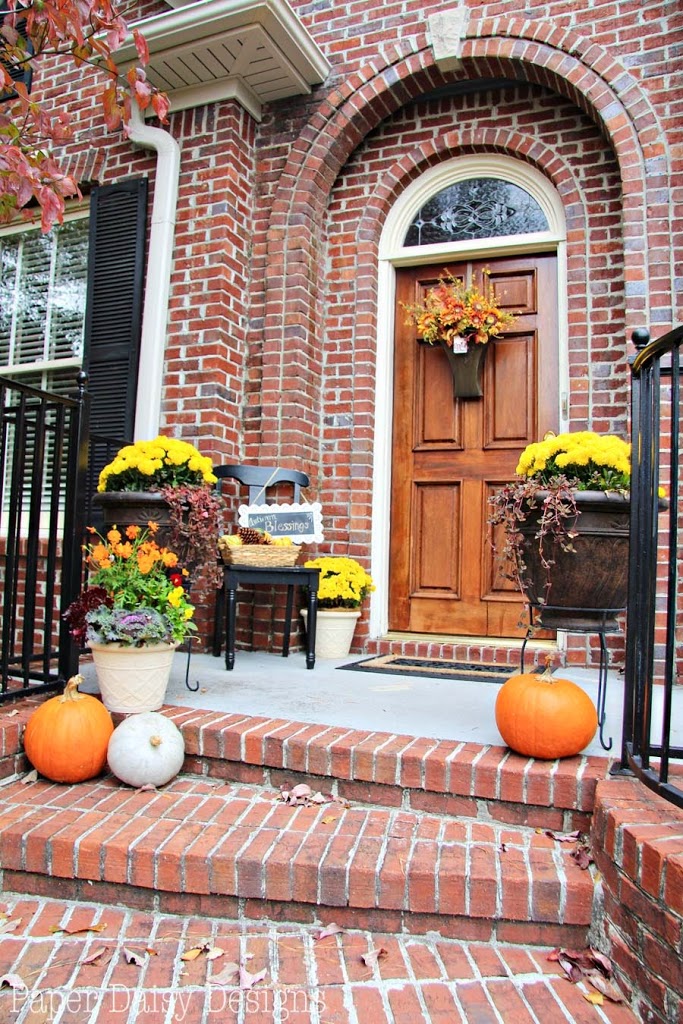 But who's got time for that? Not me. I've got more creative projects to work on.
This was not a maintenance project I wanted to tackle every year. But probably even more importantly, I felt like the wood tones and the brick color were too similar. From down our hill, it wasn't easy to even see the front door.
I was eager to give the Modern Masters Never-Fades Front Door Paint a try. It is a water-based paint, is fast drying and super long-lasting. The paint never fades. Sounds like a dream product to me. Even better, the paint dries in 2 hours, so you can quickly finish painting your door in one day!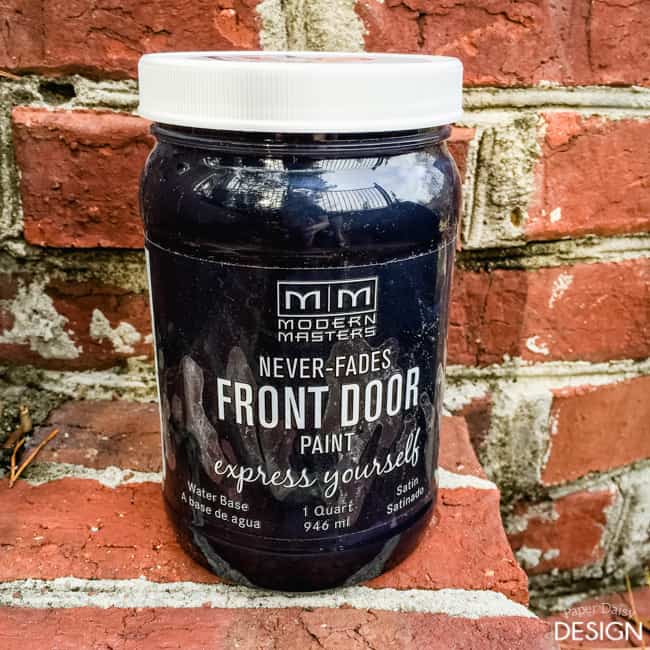 For a wood door like ours, start with good sanding, taping and primer. After cleaning the door of dust, I taped around the edges as I wanted to keep the interior surface the original wood.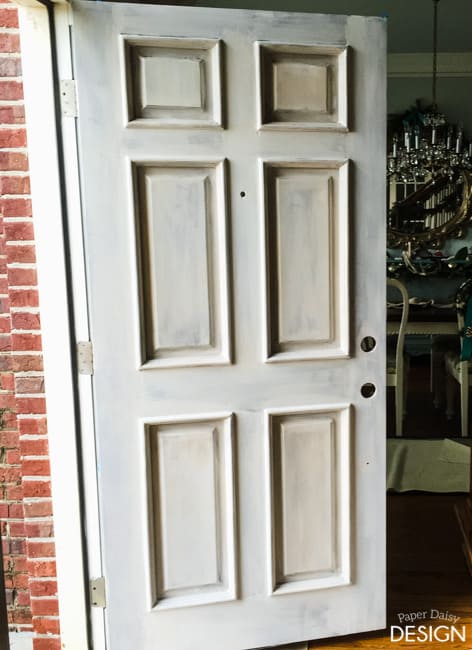 Primer generally dries rather quickly, so within 2 hours I was painting the door.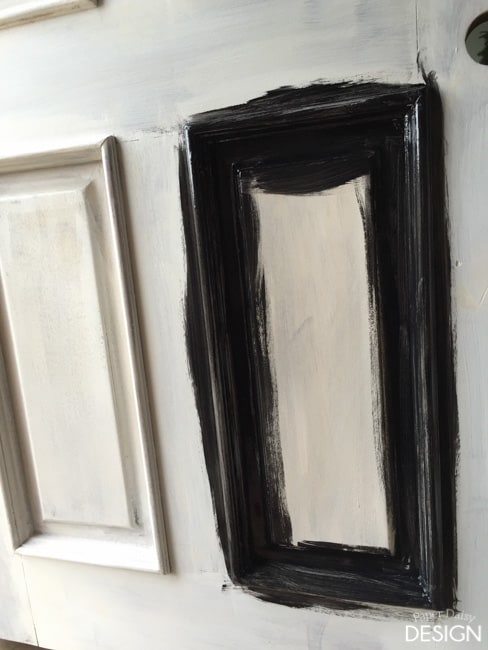 To paint a paneled door, begin on the inside panels and work your way out to the horizontals and then the verticals.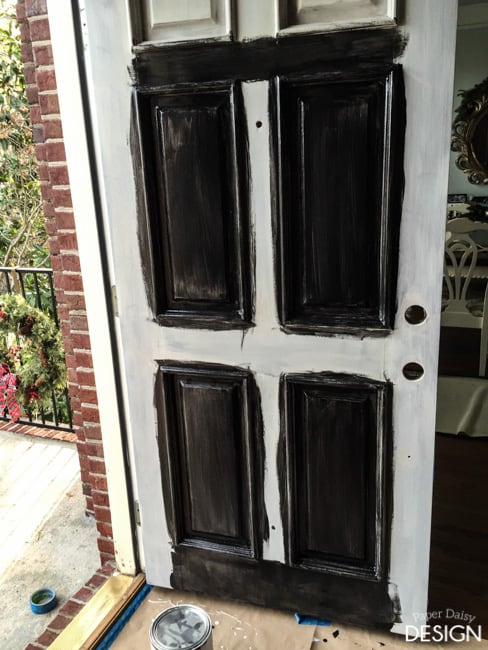 This is what the door looked like after one coat. I used a combination of a high-quality sash brush for the raised and recessed areas and a small foam roller for the flat areas, or rails.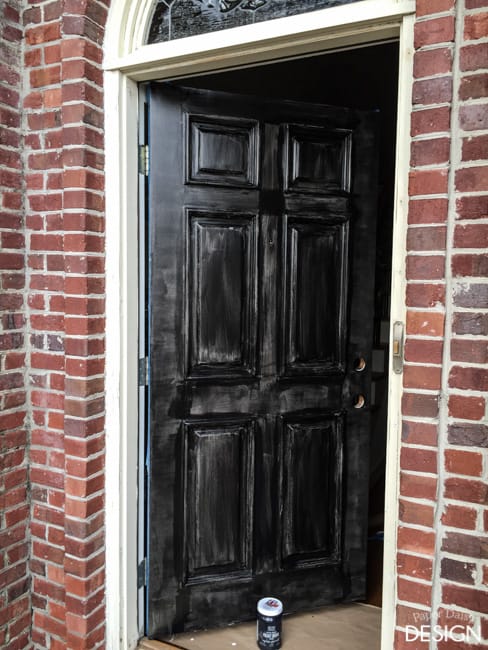 Two hours later, I applied a second coat. We waited another 2 hours, then put the hardware back and closed the door for the evening.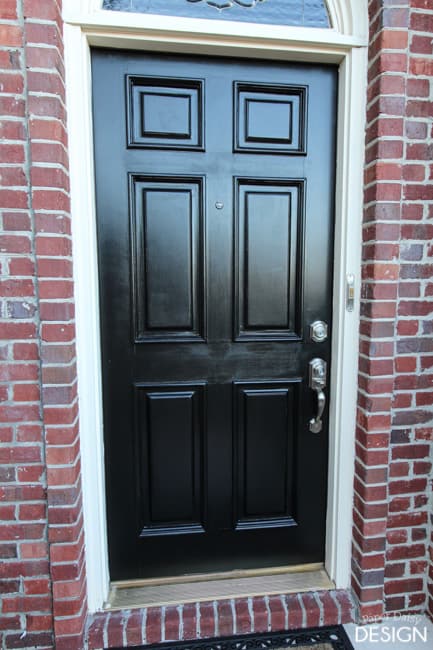 We had absolutely no problems with paint sticking or peeling. I did have to come back and touch up a few areas that were missed. I think this was mostly because I was painting with the door open. Since it swings into the house, I didn't have enough light to see problem areas.
A few days later, I was able to paint the front porch.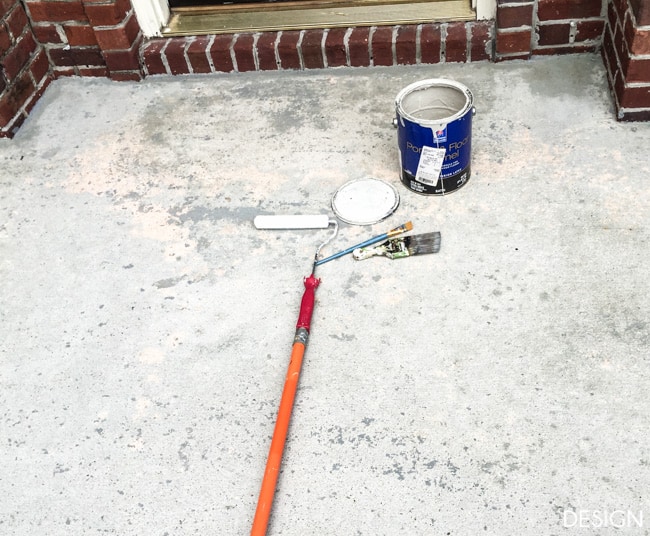 Ah, fresh paint is such a wonderful thing.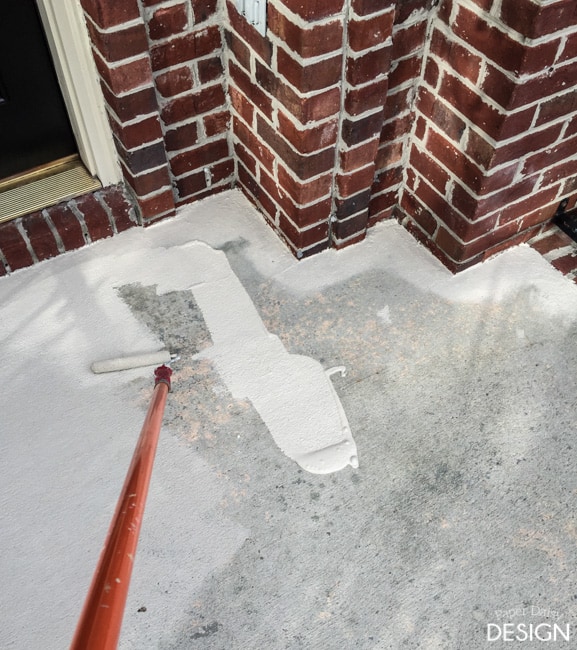 Now we have a fresh, elegant entry. As I had hoped, the glossy black front door boldly welcomes guests.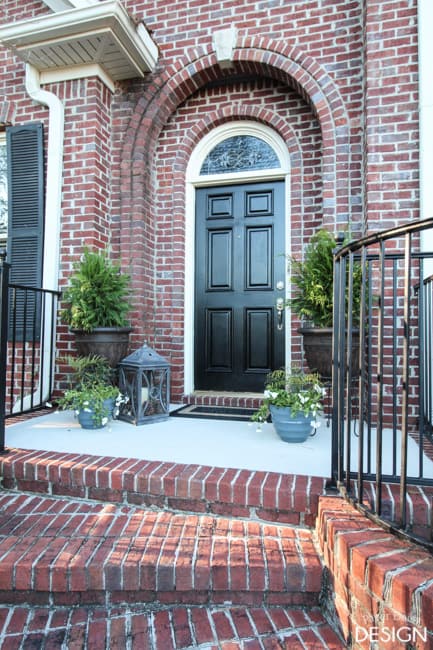 Even with the two coats of paint on the door there is plenty of paint left in the quart. If the weather hadn't been more than a bit chilly around here, I would have painted the garage entry door too! I'll add that to the to-do list.
Modern Masters paint is available online at The Home Depot, Amazon and the Modern Masters Online Shop. (Affiliate links provided for your convenience.)
*I received product to review from Modern Masters. All words and opinions are my own. These posts are intended to provide readers with helpful information for creating your own beautiful, happy home.