Taking our bonus room from a cluttered mess to a lovely lady's lounge.
This post is sponsored by Rooms To Go. All thoughts, opinions and photographs are my own.
It is absolutely thrilling to share this first look at my studio space in our bonus room I'm currently calling the "Lady's Lounge". I still haven't settled on the perfect name for this multi-functional space overall, but for now, this seems fitting.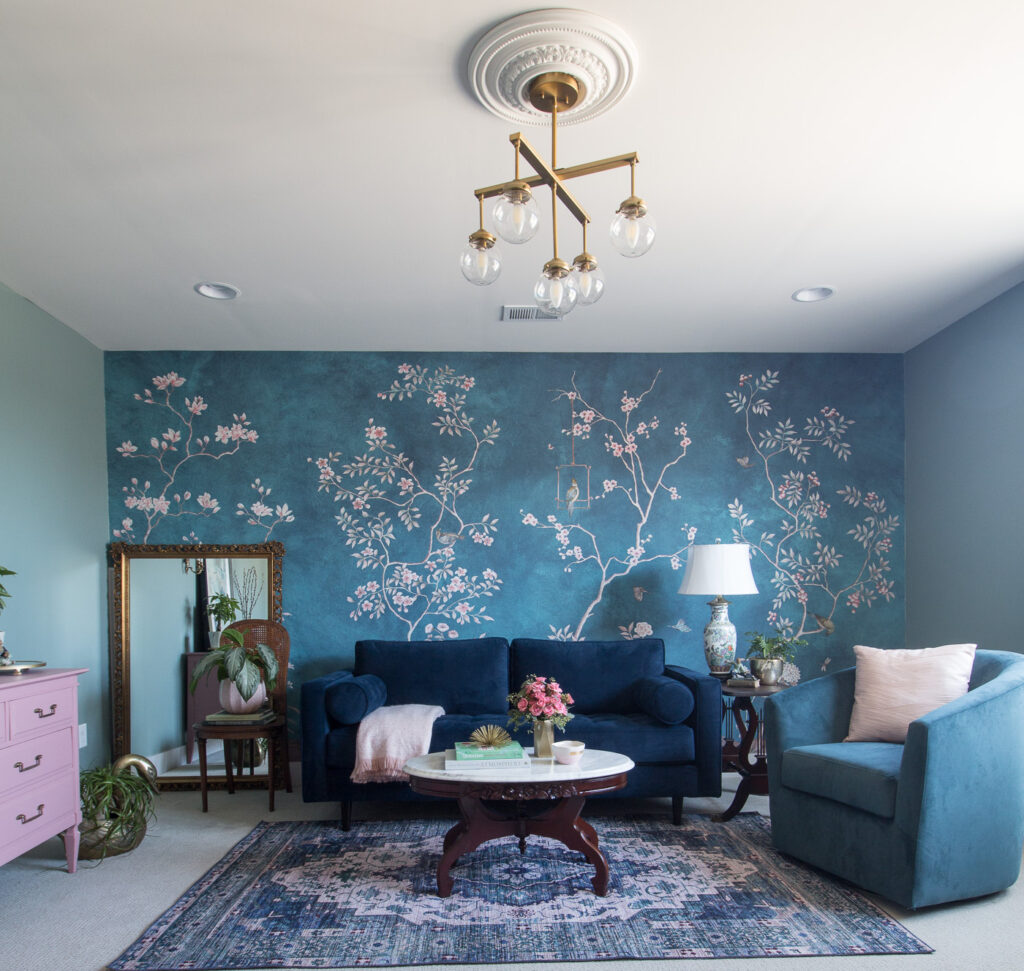 To see this room looking like this is still rather shocking to me.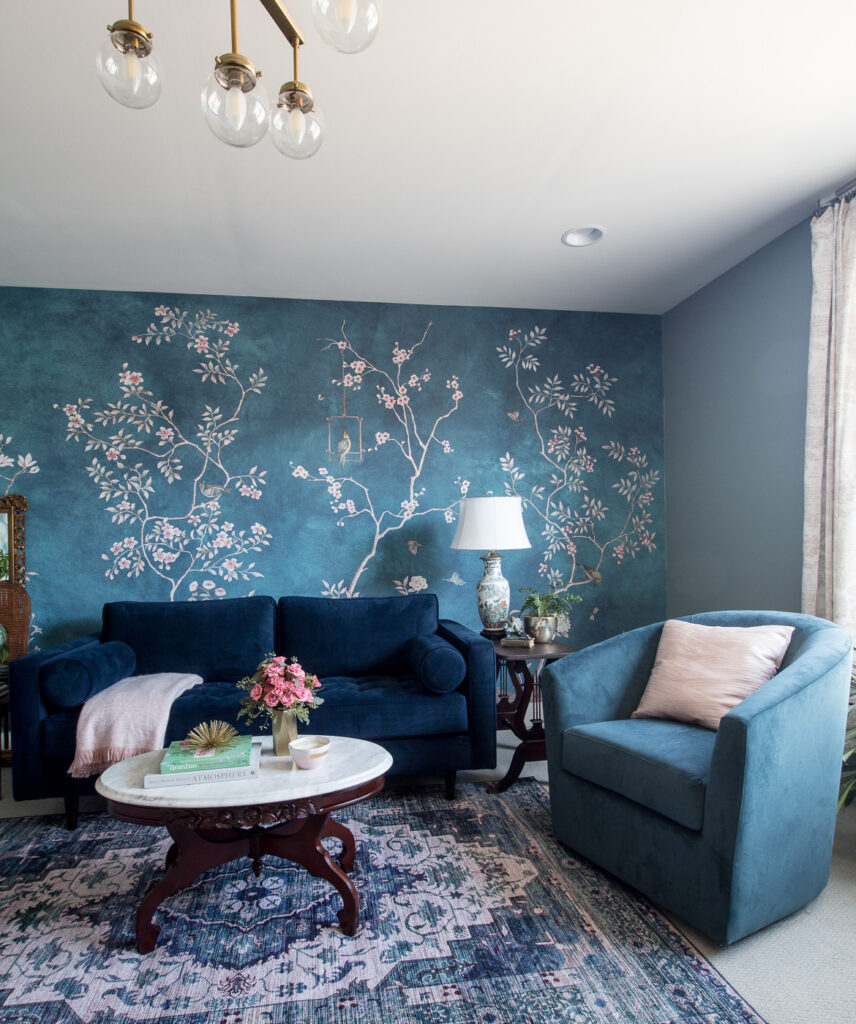 For the last 4 months since we moved into our new house, this room has been just barely inhabitable. Don't believe me? Take a look at these before photos.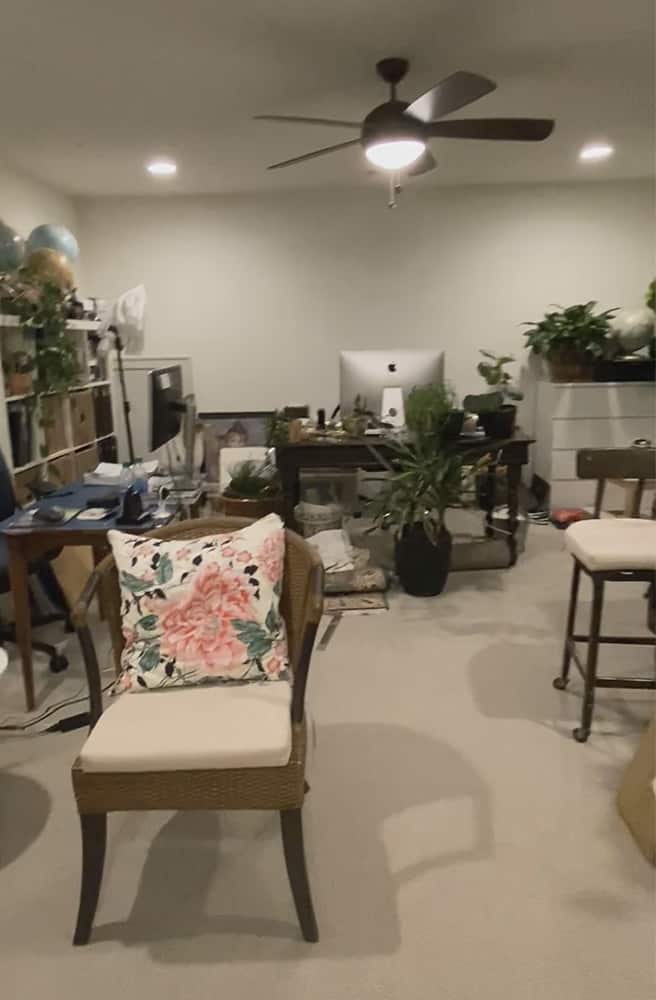 While I gained more overall square footage for my office/studio/craft/tv room, I lost a closet. Finding storage solutions for all of my "stuff" was a major challenge. A challenge I didn't make time to solve until after Christmas.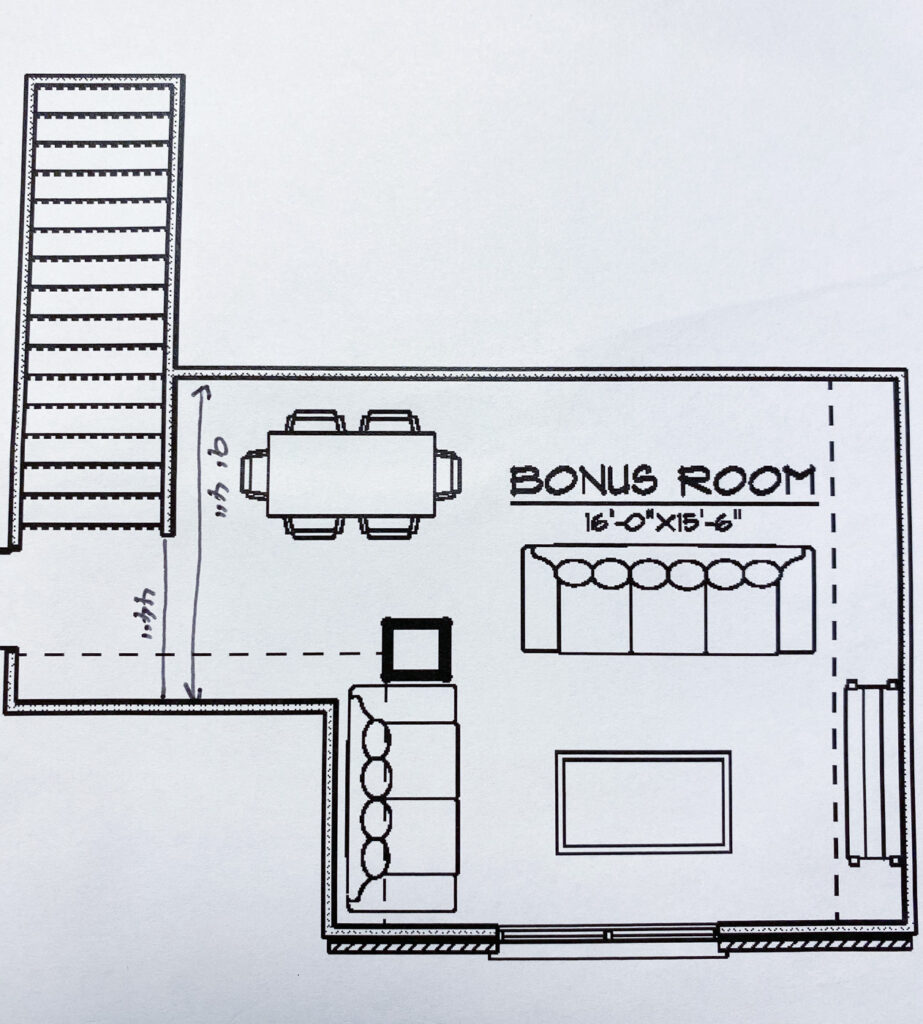 Besides the storage problems, the overall smaller footprint of our new downsized home makes this the only room available for a secondary TV watching. The floor plan we had initially set out for this room wasn't very attractive. The tv was stuck in this odd jog in the room. We had also promised our daughter she could take this sofa to her new college apartment.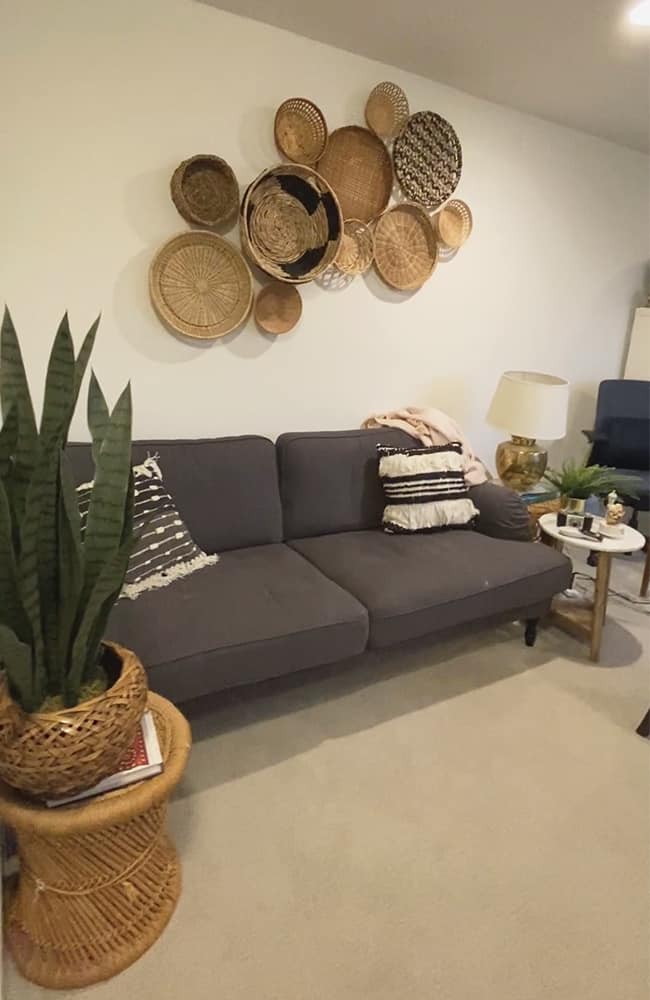 When Rooms To Go reached out for a partnership opportunity I happily went shopping for the perfect sofa for this reimagined space, a space we realized was mostly used by me and my daughter when she is home.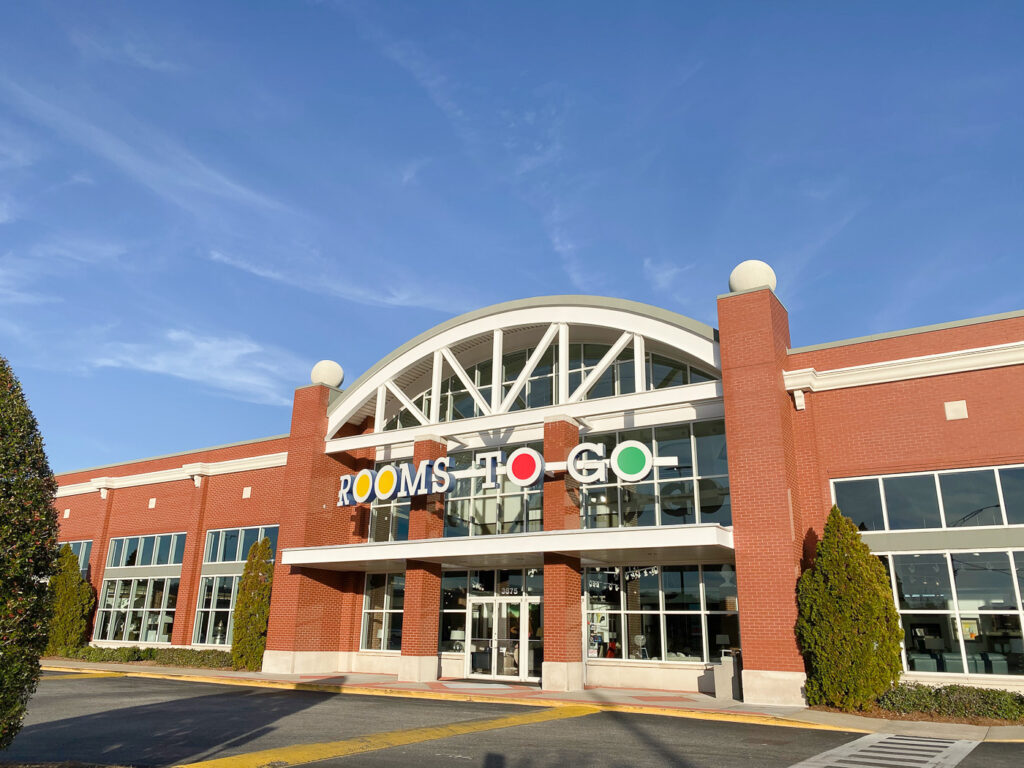 We had a very specific need for the size of the sofa due to the rise of the stairs and lack of turning space at the top. Our sales associate was extremely helpful in narrowing down our options.
Here are a few I considered and why. Sofa shopping can be overwhelming, beyond comfort here are my best tips for finding a beautiful sofa.
Design elements to look for in a sofa.
Tailored Arms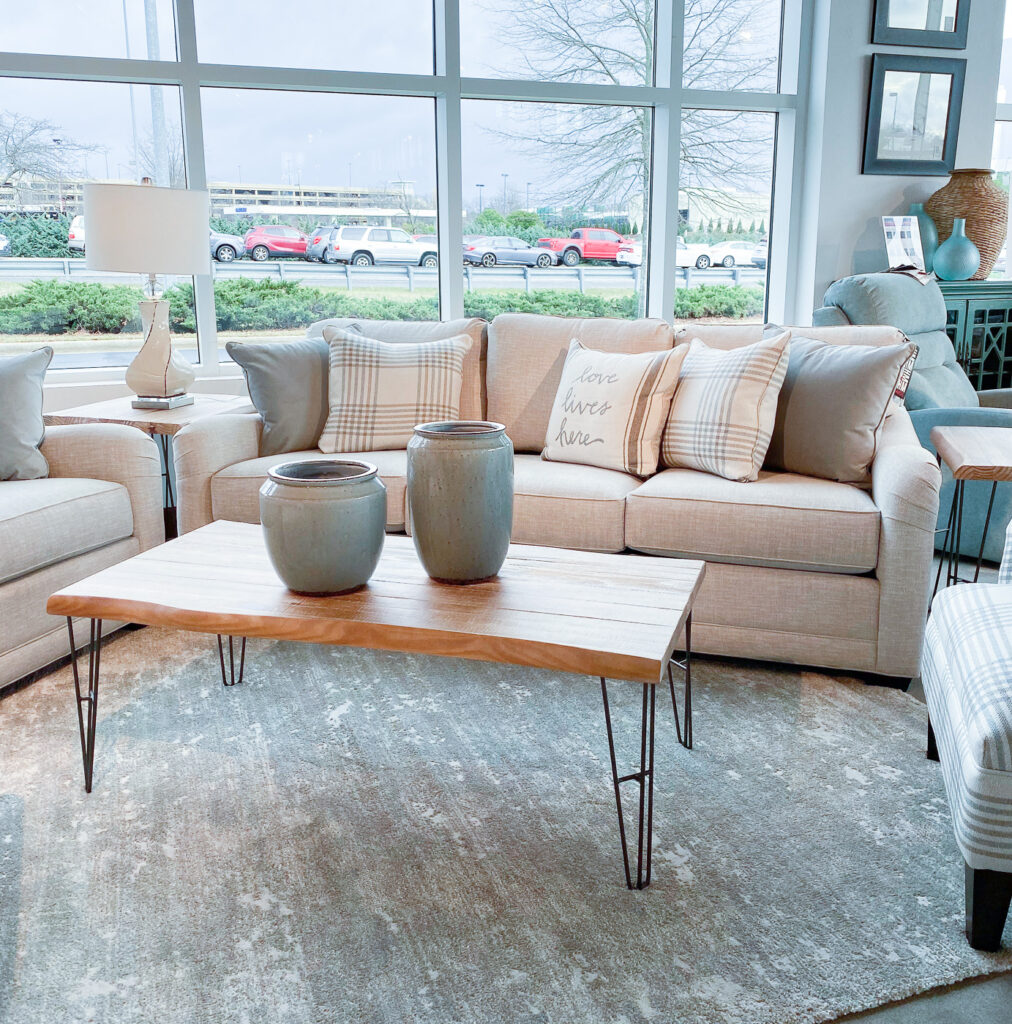 With limited spaces tailored arms are crucial. They also tend to look very timeless and can be traditionally styled like this set. I loved the fabric and it also came in a sleeper sofa. This was the Willow Brook Collection.
Luxurious Fabrics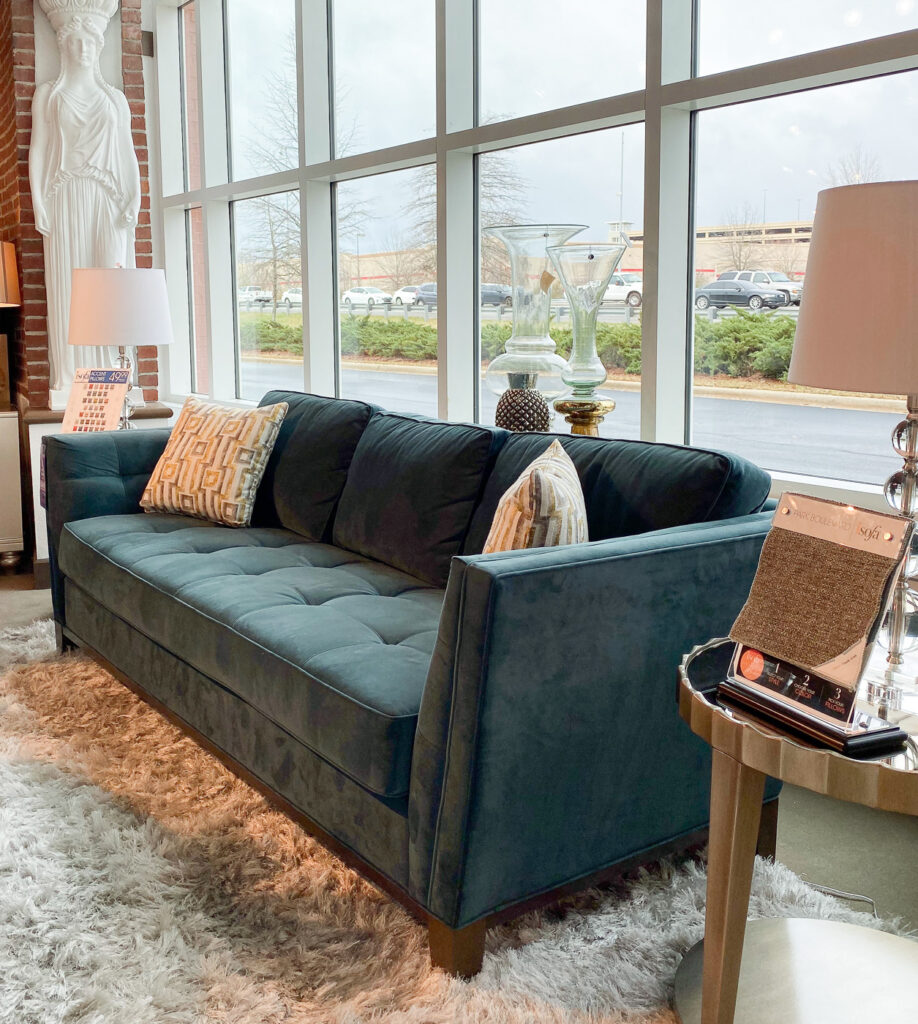 I've become a huge fan of velvet like fabrics on a sofa. Not only do they feel cozy and soft, they look amazing in bold colors. They also can be surprisingly easy to care for. I loved this one for the tufting on the seat with one long cushion. I have found that one cushion makes the sofa very shareable because no one ends up sitting in the crack of cushion. This Park Boulevard Sofa can also come in a sleeper.
Beautiful Lines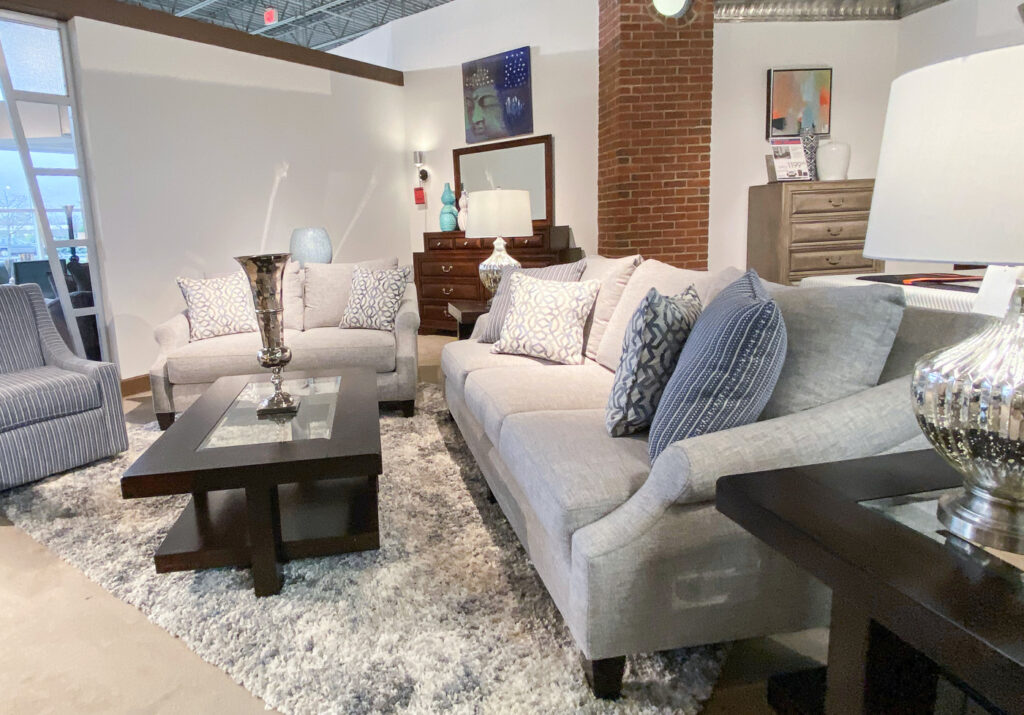 I loved the swooped arm of this sofa and loveseat combo, the Westerfield Gray Sofa. This one is also very tailored which means it will stand the test of time as trends come and go.
But ultimately, for the modern styled sofa I was looking for the Pacific Palisades Emerald Plush Sofa, fit the bill perfectly. It came in a full sized and an apartment sized sofa. Which was great, it's not as small as a loveseat but small enough to fit fairly easily up the stairs.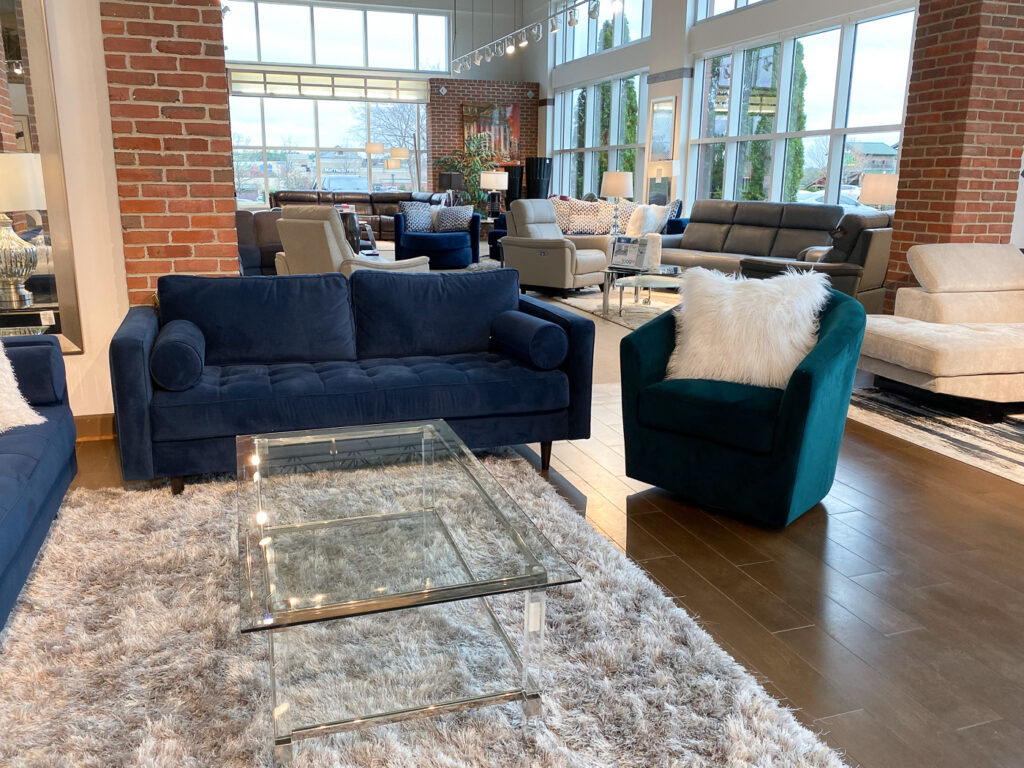 The Jacey Evergreen Swivel chair was sitting in this grouping on the other side. I realized that this would make a great combo for my space too. The sales associate was happy to accommodate me and moved the two side by side so I could get a good look at the two of them together.
My practical minded husband reminded me to consider how the new furniture will enter your home and any potential obstacles in advance.
While the descriptions available with each grouping listed the specifications, I double checked to make sure it would fit.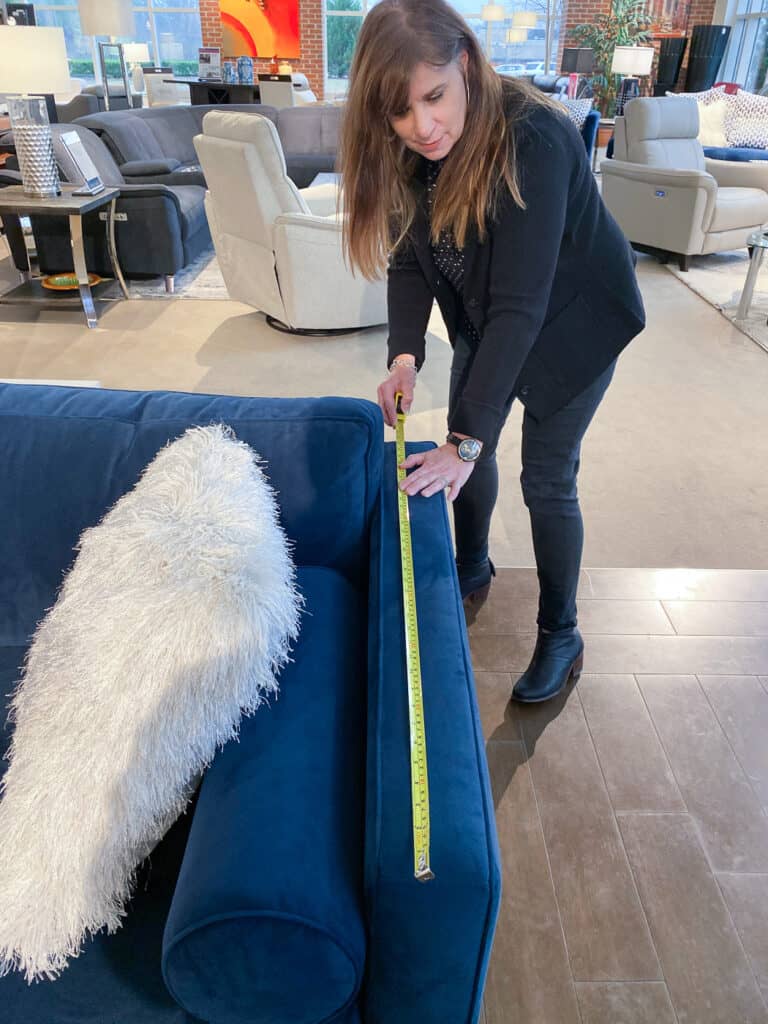 We figured that even with the worst case scenario, it was going to fit just fine.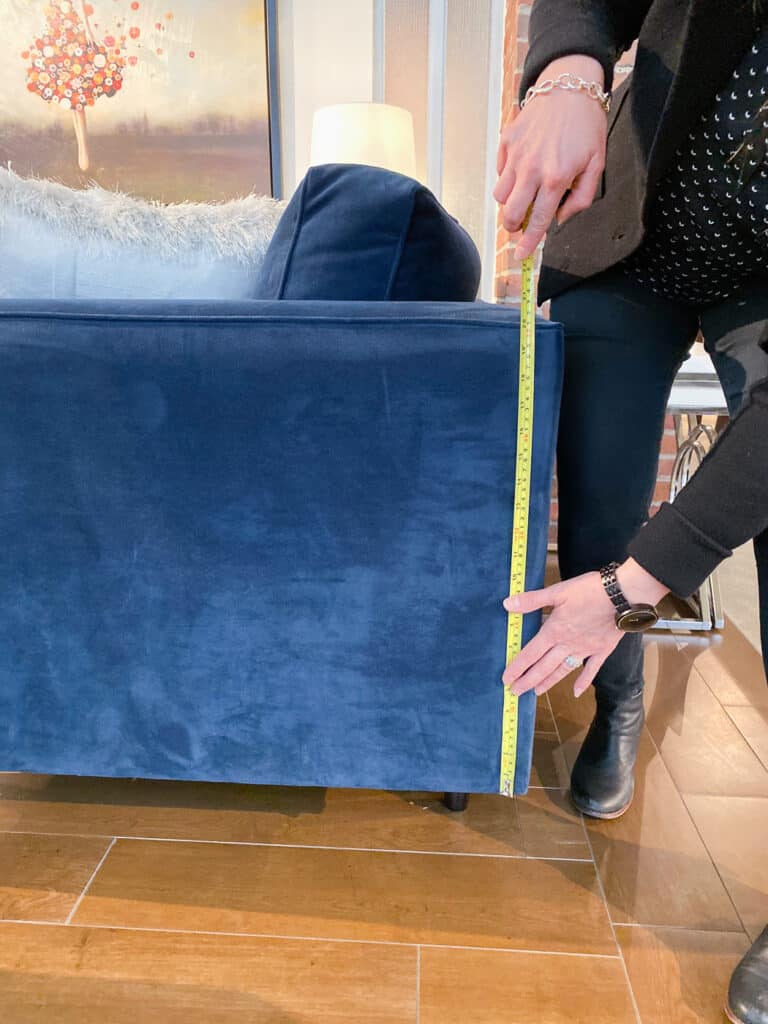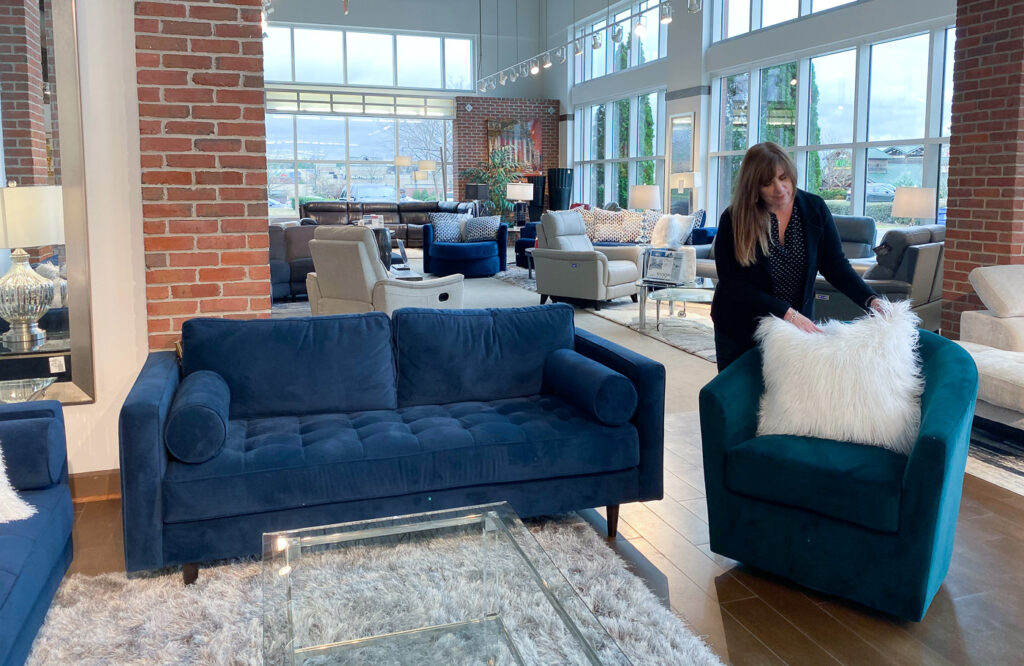 We got the pair ordered on the spot. The first delivery date was so prompt we had them delay delivery until after the other sofa had been moved into our daughter's apartment.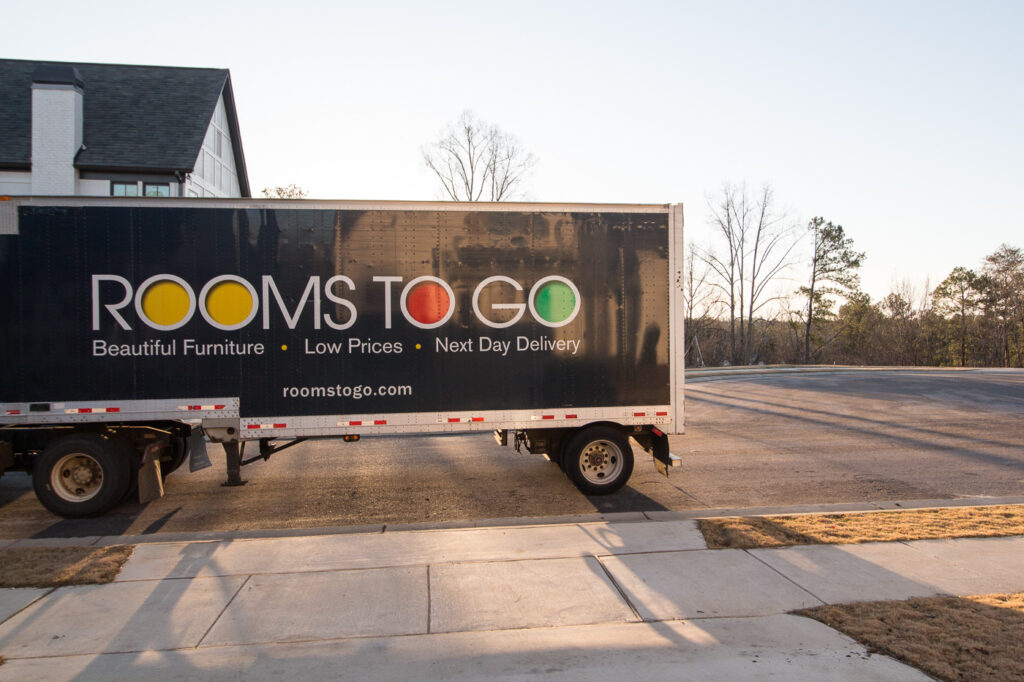 The delivery couldn't have been any smoother. They arrived on time and more than willing to get the furniture set up in the exact right location.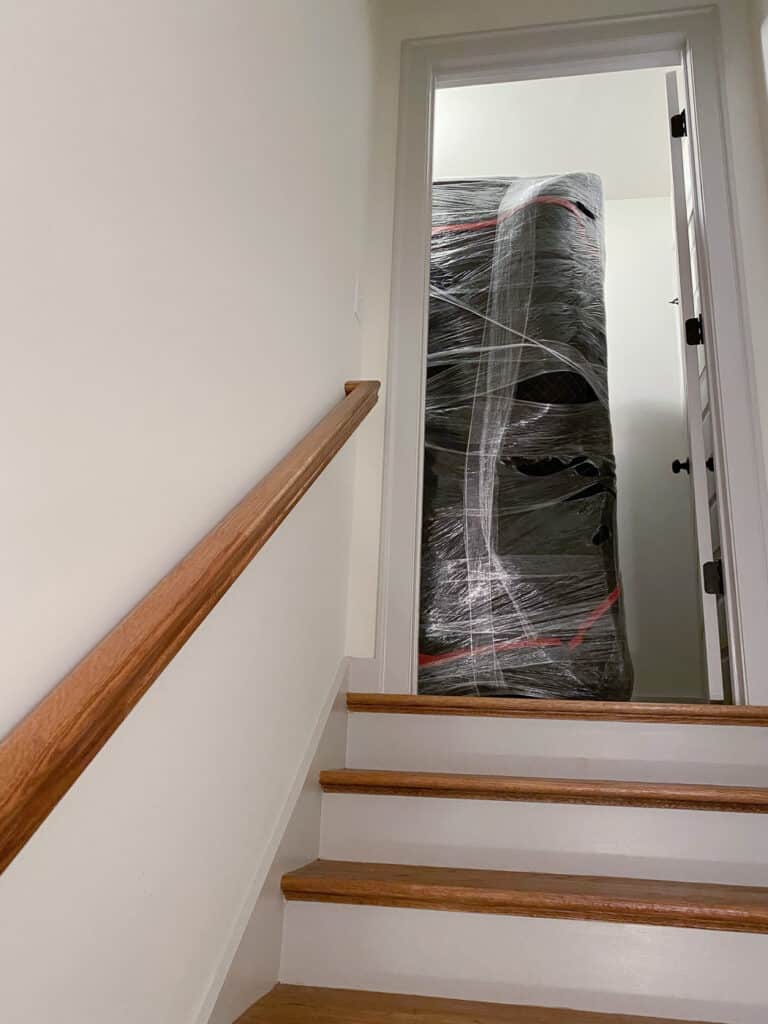 Our careful planning and their skillful maneuvers, had the sofa up the stairs without delay.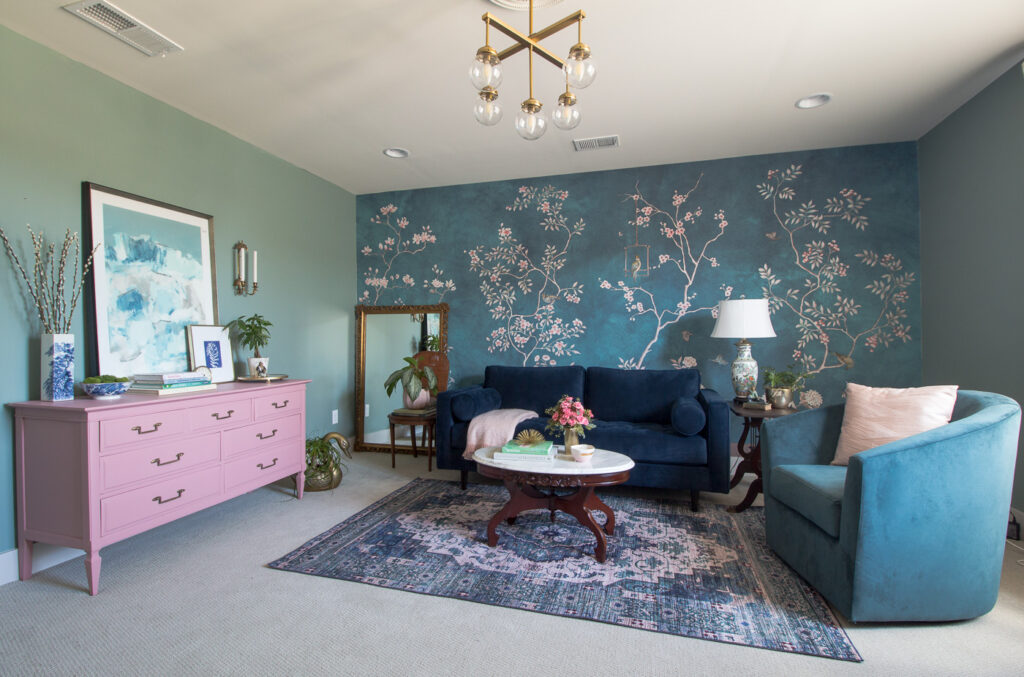 I added a vintage dresser to store some of my craft supplies.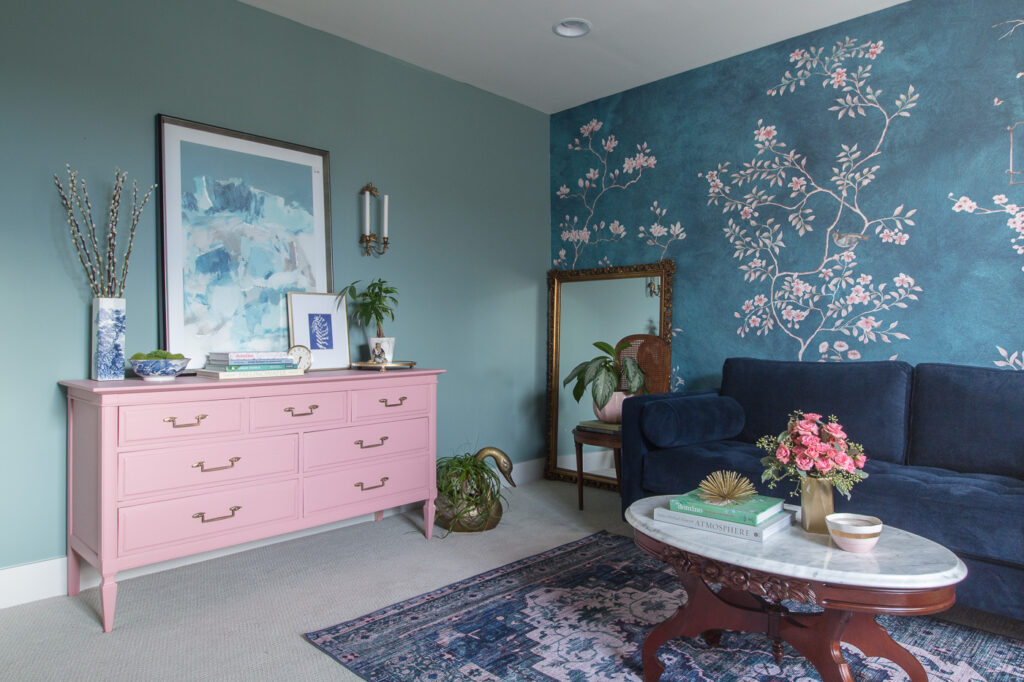 I couldn't be happier with the way this modern styled sofa and swivel chair mix with my thrifty antique finds.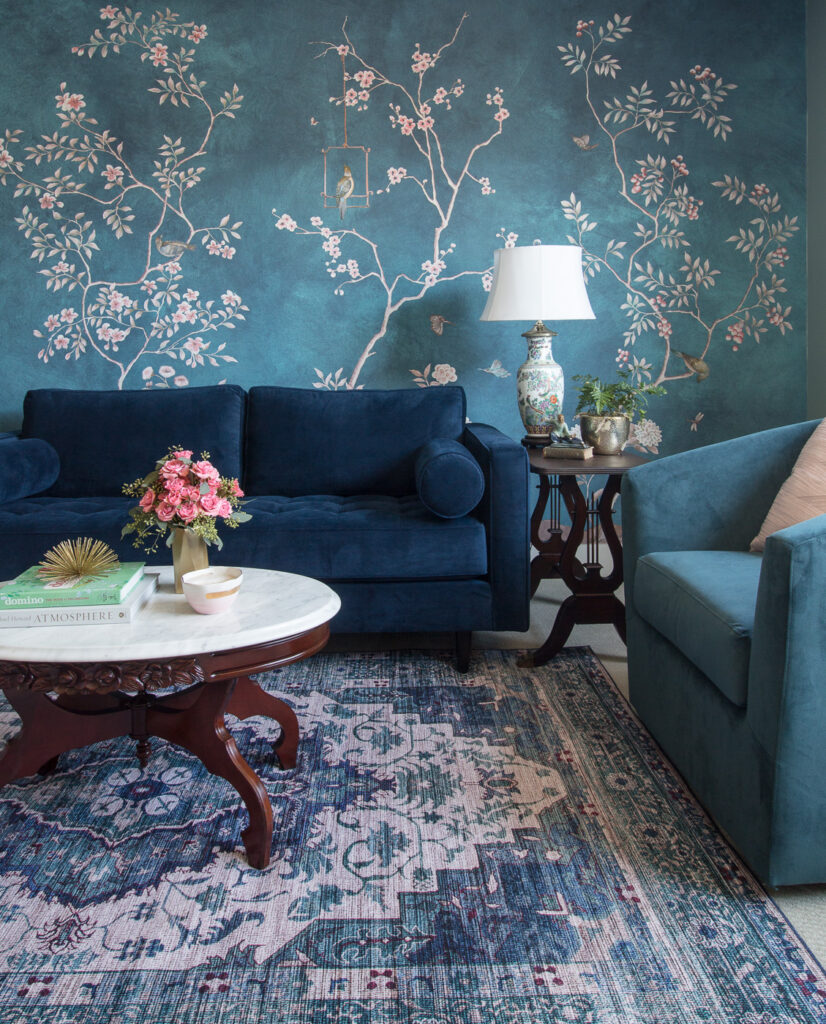 An eclectic mix of new and vintage furniture is not only attractive, but also budget friendly. All of the furniture at Rooms To Go are very competitively priced, allowing a room like this to come together in a cost effective manner.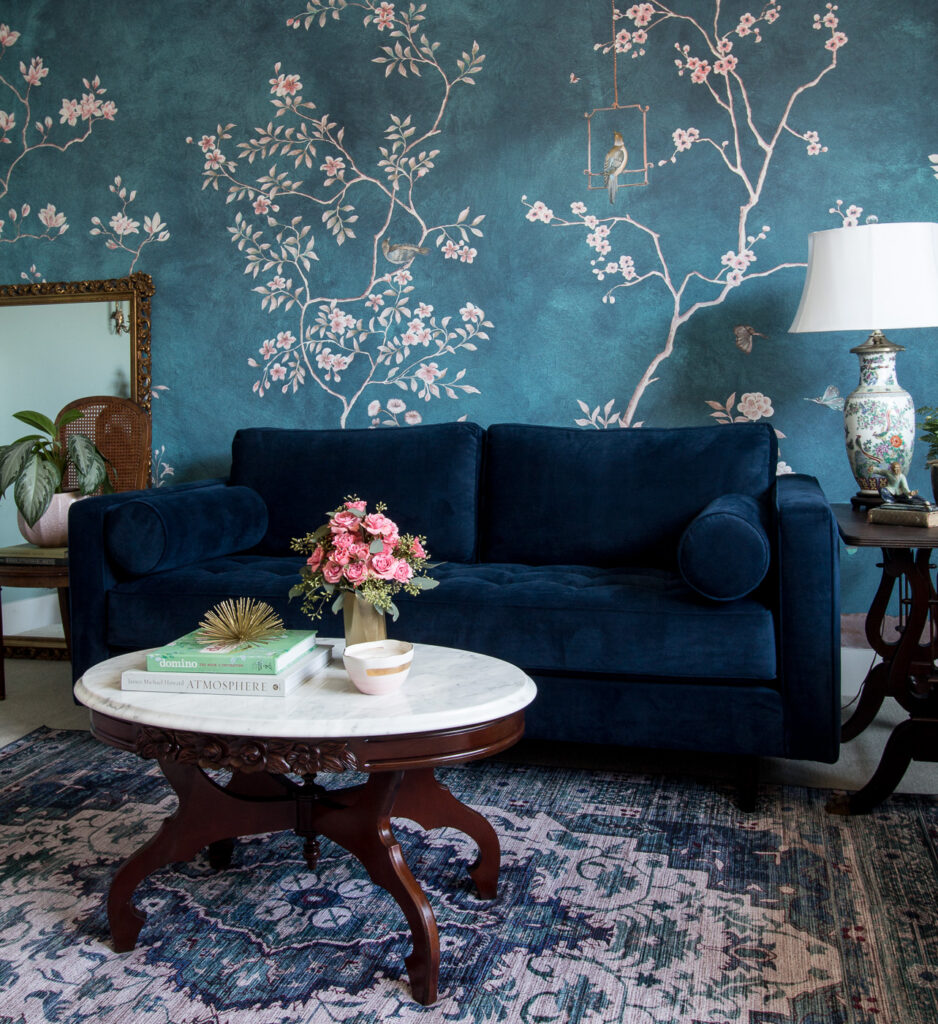 I love the design of the sofa with the round bolster pillows. They are perfect for propping your arm up while reading too.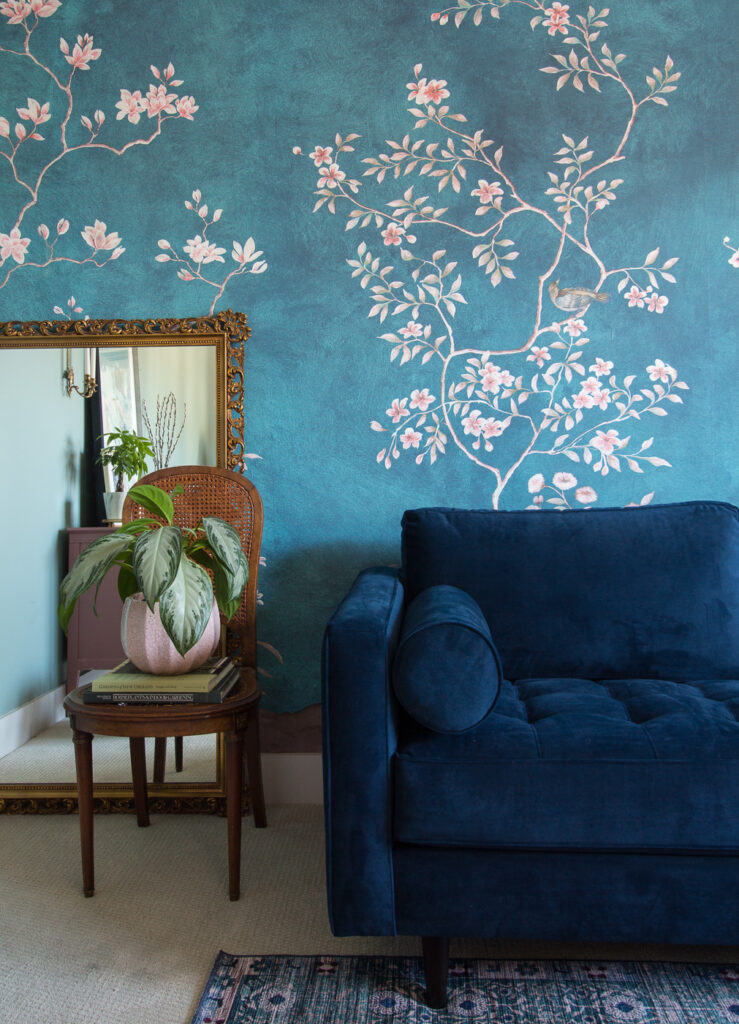 I took full advantage of the extended warranty that covers just about anything that can happen to a new sofa. This fabric is very pet friendly too!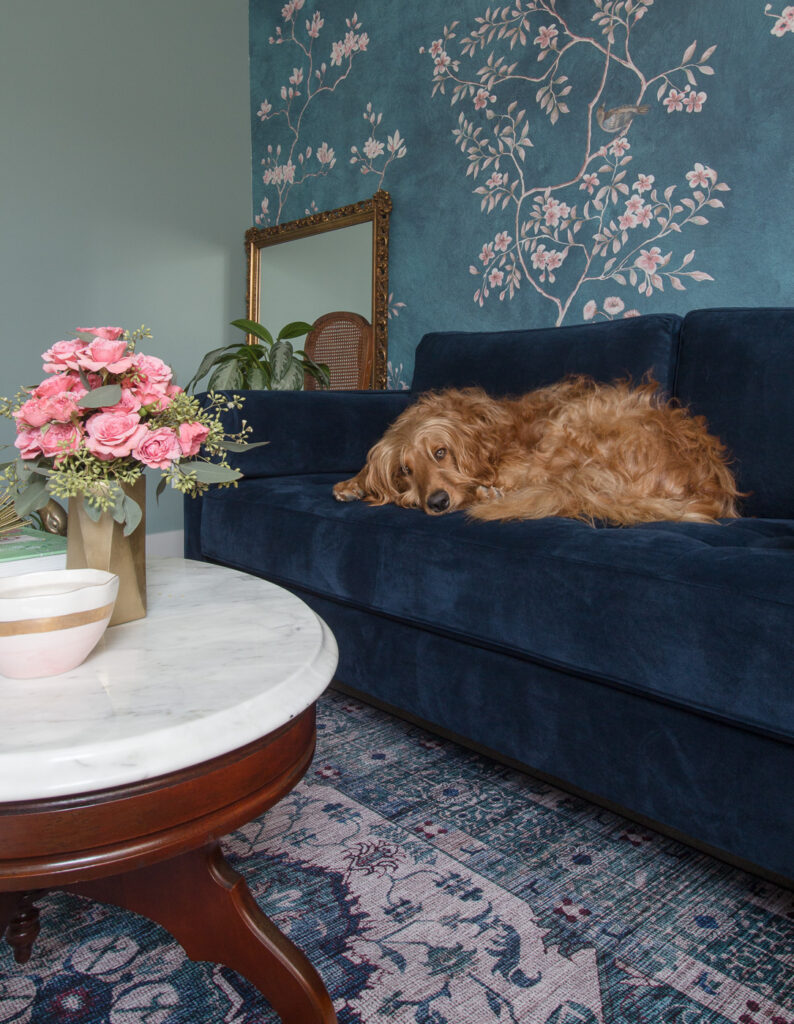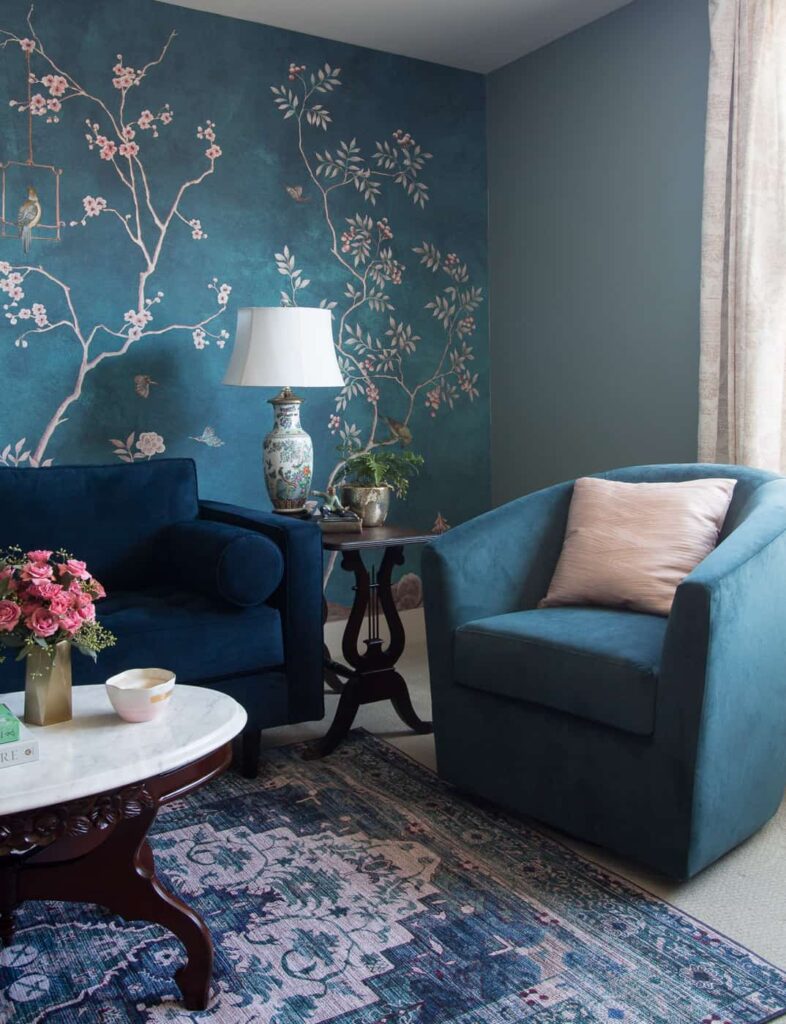 The swivel chair is the super hero in the room. Not only is it equally as cozy as the sofa, but the swivel means it can be ready for TV viewing or a conversation at the desk as well.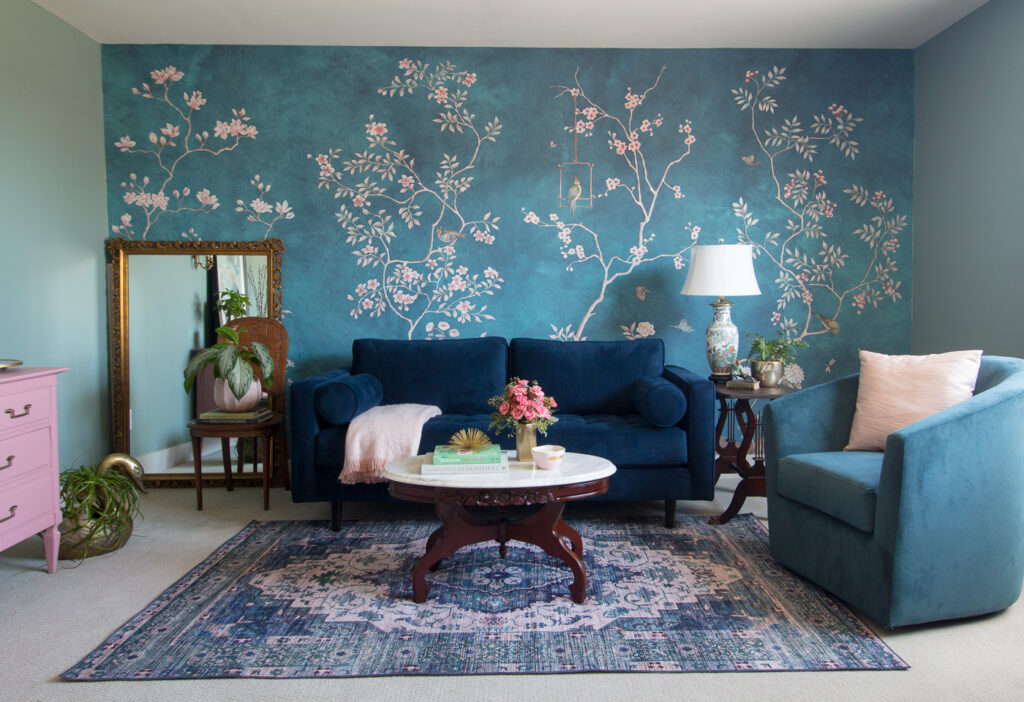 This arrangement is so beautiful, it might be a while before I am ready to make a change!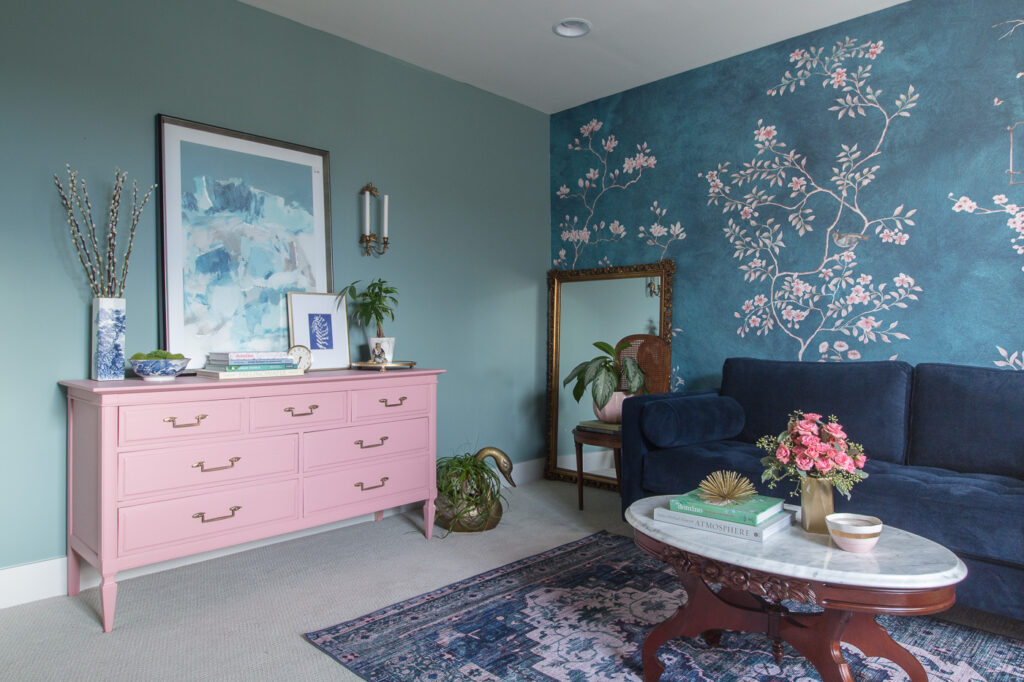 Special thanks to Rooms To Go for partnering with me on this room makeover!
Want to see how this room evolved to work even harder as multifunctional space? How did I organize all of the craft supplies?
Check out my Chinoiserie Office & Studio Reveal!