Today, I am happy to share the art from this year's mantle. Consider this my little Christmas gift for reading and supporting the little blog!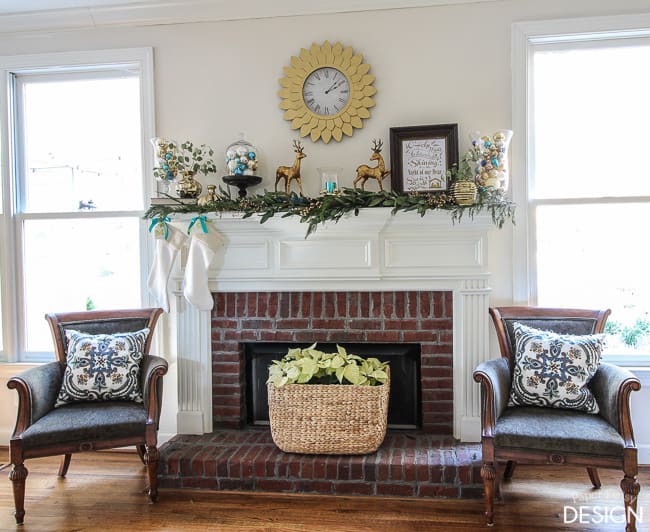 For the last few years, I've shared similar art, a O'Holy Night printable in a chalkboard version. If you'd prefer the chalkboard version please click here.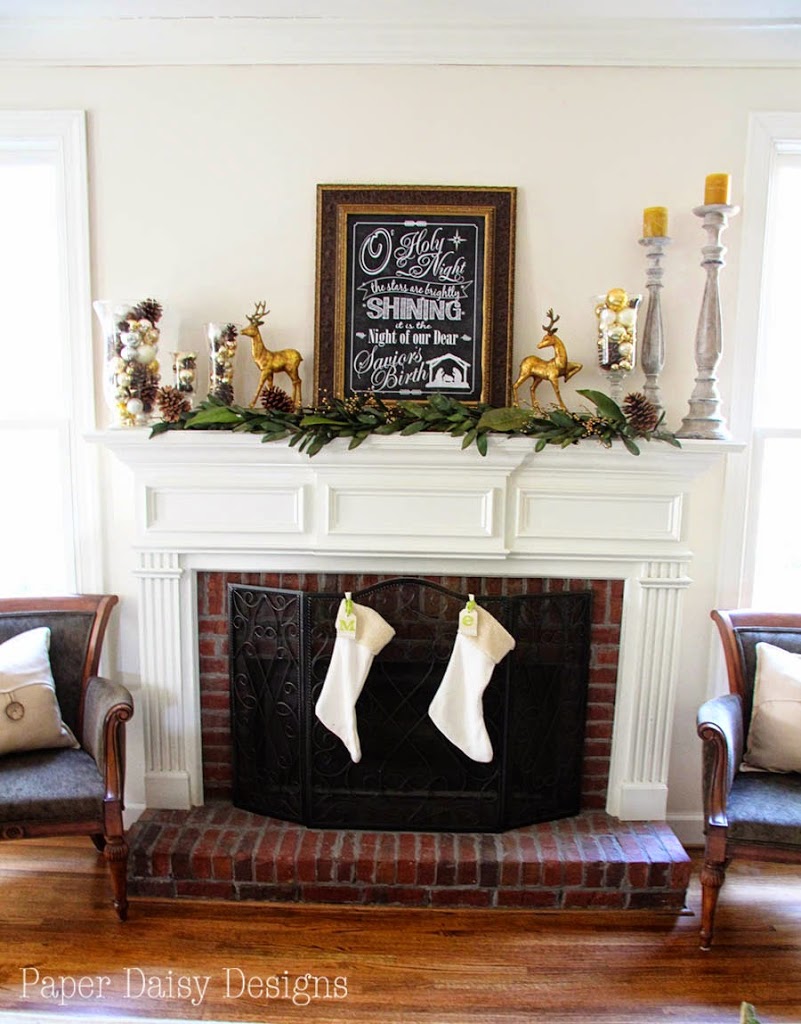 Going lighter and brighter with the "Gleaming Teal and Gold Christmas" theme this year, the chalkboard version just didn't work.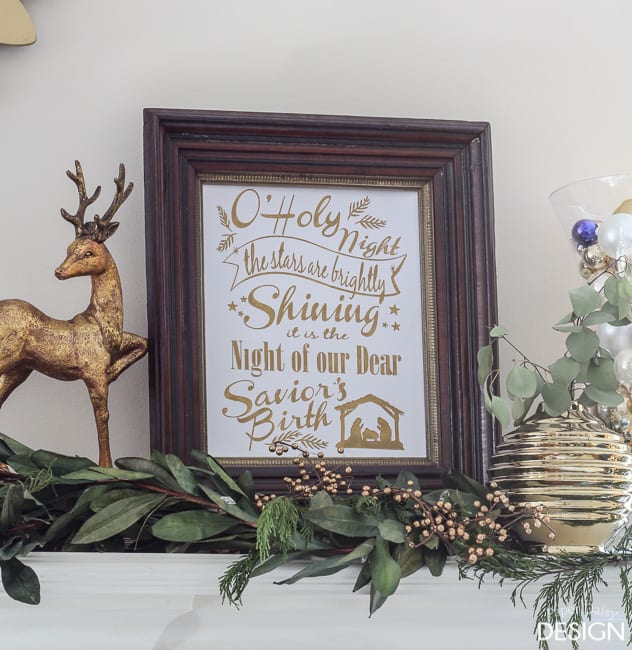 I went back to the drawing board, my computer actually, and made a few modifications to update the look and make the art more "cut" friendly.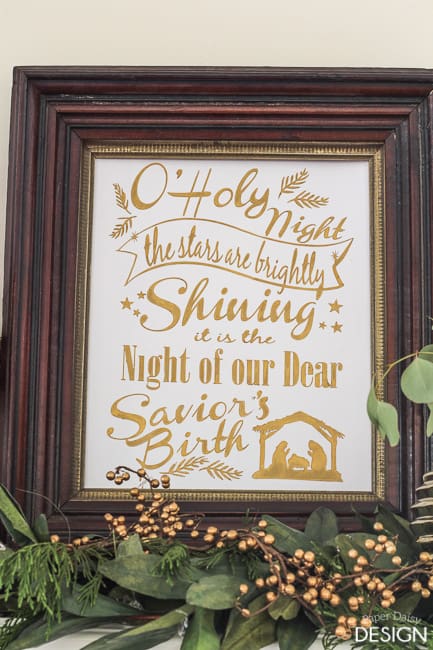 But don't worry if you don't own a fancy die cut machine. I'm also including a simple PDF that you can print, trace and color in with a metallic gold pen. I did a similar project last year using a gold Sharpie. You can read the details here.
For those with a cut machine, the directions are pretty standard.  I used a stencil medium, Martha Stewart Stencil Film, *Affiliate link provided for your convenience* adhered to the mat and then weeded out the letters and graphics, leaving the outer film to create a stencil.
*I should mention that I attempted to cut a metallic vinyl for this project and it didn't go so well. The vinyl I used was too thin and the cut pieces were too small, roughly 9″x10″at final size. That is not to say with higher quality gold vinyl, it couldn't just be cut, but the product I used was readily available at my local craft store. I am going to order this vinyl for testing purposes and will report back.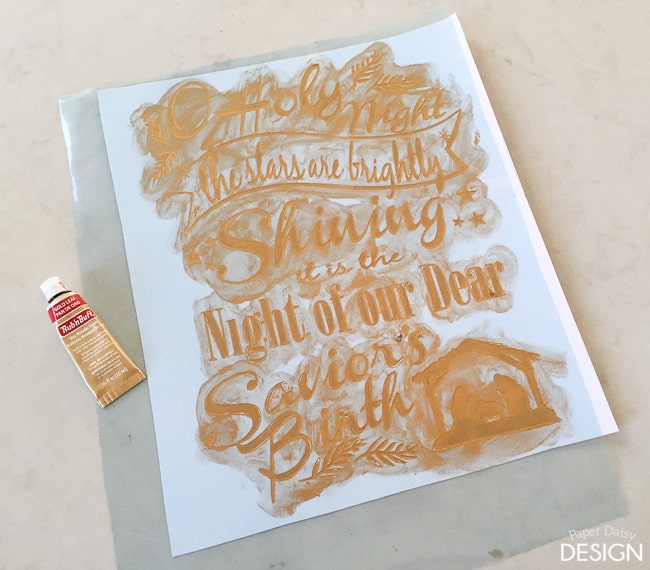 After the stencil was prepped, I filled the spaces that were left with Rub n' Buff in Gold Leaf.  This was my first time to stencil with Rub n' Buff and I must say it was the perfect medium for a stencil.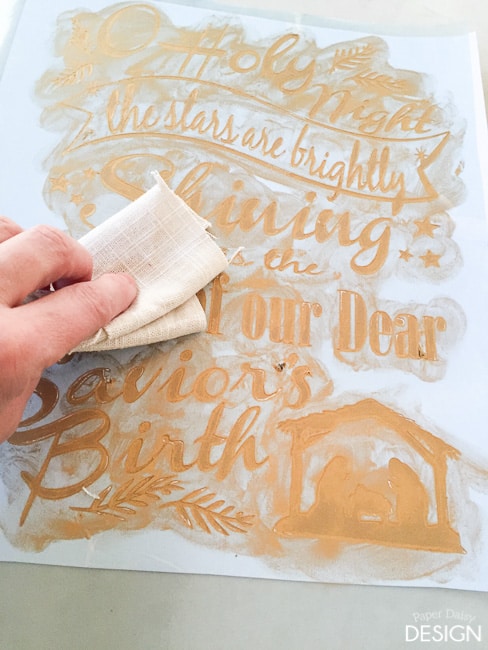 Once it was dry, I buffed it a little.  I'm not sure that made much difference in this case.  I probably should note that the paper I used was slightly glossy.
Here's a good tip.  To remove Rub n' Buff from your fingers, use a little Goo Gone on a cloth. Worked like a charm for removing that "midas touch" from my finger.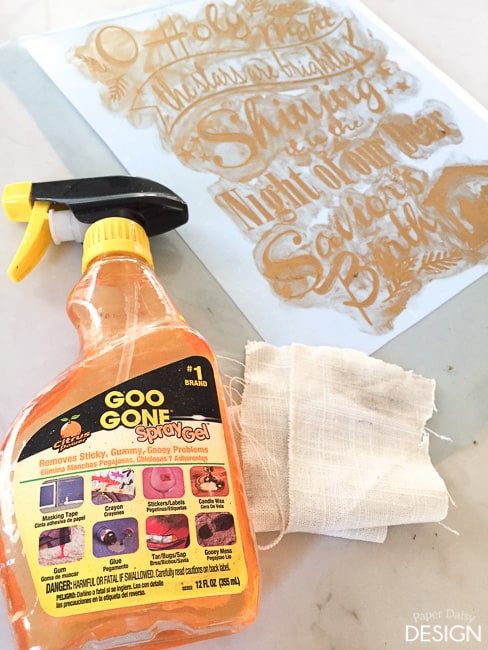 Then, simply remove the stencil film and reveal your golden sign.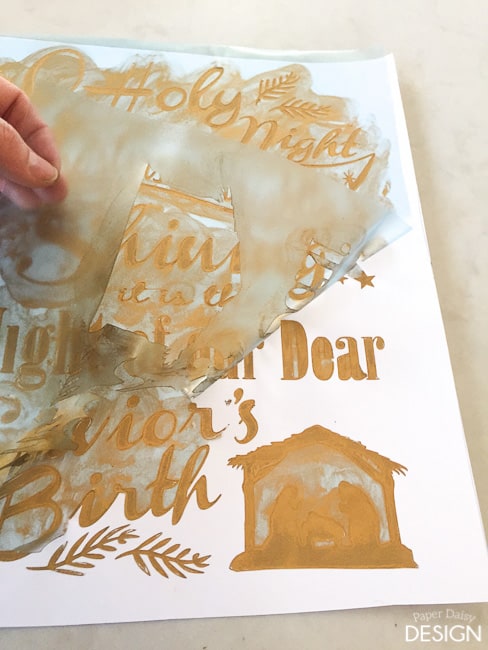 You'd have to look pretty closely to notice that it is not foil embossed art.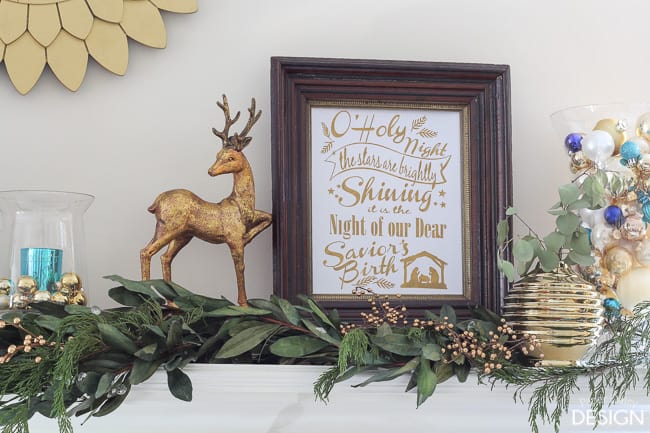 These files are free for you to use for your own personal use.  However, I would appreciate a follow using your favorite social media. If you make some of your own, be sure to tag me at paperdaisyme on Instagram or send me a photo! I'd love to feature your work too!
Be an IG friend on Instagram 
Follow with Bloglovin
Like Paper Daisy Design on Facebook
Keep up on Twitter
**Never miss a Post! Subscribe via Email**
OR Leave me a message and tell me how or where you are going to display your art!
So, without further delay, here is the link to the Silhoutte cut file.
Here is a PDF printable with just outlines that you can fill in with your favorite gold pen.
And finally a SVG file.  However, I do not own anything other than a Silhouette, so I have not tested this file. If you find it works, I'd love to know.
Feel free to share this post with others you can even use the Pin It Image below, but please be kind and do not remove the file from here and repost my copyrighted art somewhere else.