Today marks the official beginning of a new chapter here at Deeply Southern Home. We finally moved into our new #LakeRidgeHouse on Friday. Even though there are mounds of boxes in just about every corner, the Fall 2019 One Room Challenge waits for no one!
My goal for this season's ORC is to transform our brand new builder kitchen into to the Classic Traditional Kitchen of my dreams. A kitchen that feels polished, yet relaxed, with the depth of texture and character of an older home.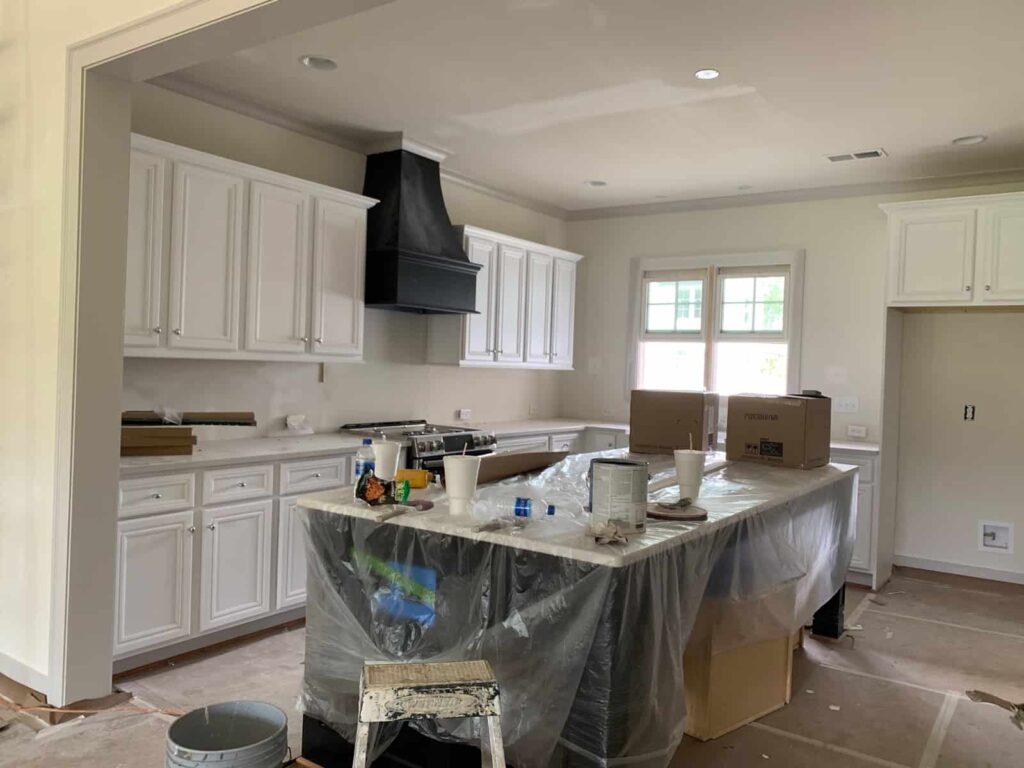 As far as kitchen makeovers for the ORC usually go, I am a few steps ahead of the game. All of the builder finishes I had picked out are installed. The new cabinets, counter tops and the lighting are in, but the kitchen seems a little vanilla. I purposefully made design choices that would be easy on our budget knowing it would serve as the perfect starting point for what will become a more designer looking kitchen.
What is the One Room Challenge?
The One Room Challenge is a bi-annual event featuring 20 Challenge Participants and hundreds of Guest Participans. We all have taken on this challenge to transform a room in six weeks.
Last year I said this about the One Room Challenge:
From my experience, it is one of the most exhausting and exhilarating things I have ever done. (I might be slightly addicted, actually.) The pay-off for all of this hard work, the sore muscles, the sleepless nights and inevitably, at least a little bit of drama, is a completely transformed room. At the end of the 6 weeks I always have felt like I ended up with a room that I might not have had the courage to take on, might not have had the drive to push my design beyond what I've done before and I certainly couldn't have done all it without the encouragement of the ORC community.

Leslie Davis, Deeply Southern Home
Because Linda, from Calling It Home, has created this much anticipated event, designers across the internet flock to this amazing community twice a year to makeover a room. We are fueled by weekly link up's in which we offer support and encouragement to our peers and watch with great anticipation for the finish line, the reveals at week 6. So, buckle up, my design enthusiast friends, because this is so much better than HGTV!!
Past One Room Challenge Entries
With the help and encouragement of the ORC we have completely transformed 7 rooms in two houses! Click here to see the rooms transformed in my One Room Challenge page.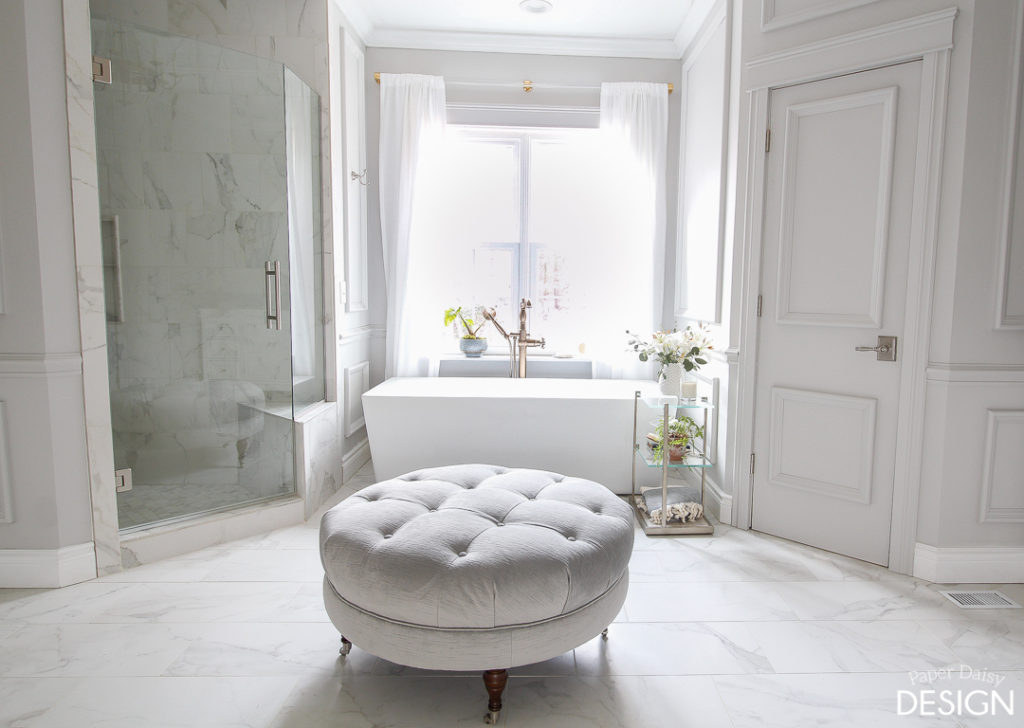 This time, I am harnessing Linda's original goal for the event. We recently chatted and she confirmed that the goal has always been to finish a room no matter the scope of the project or your budget. Ultimately, at the end of the 6 weeks the goal is to have completely decorated room that you are head over heels in love with!
A room that you can call done and have the satisfaction to pat yourself on the back for finishing a room in 6 weeks!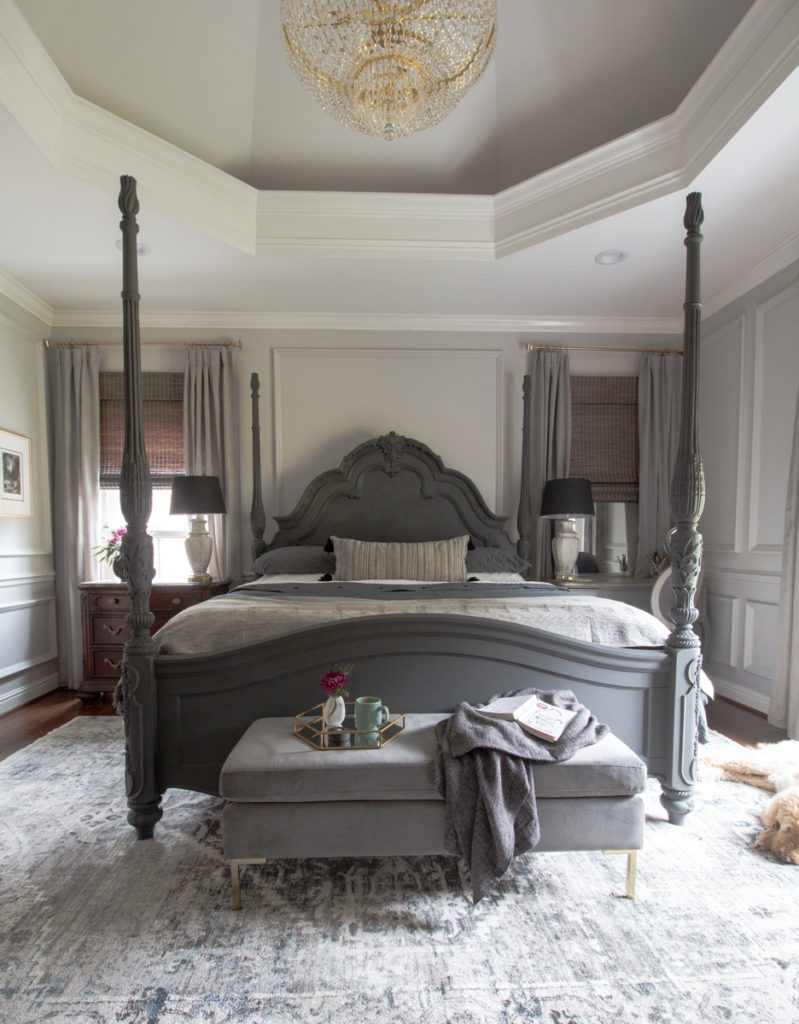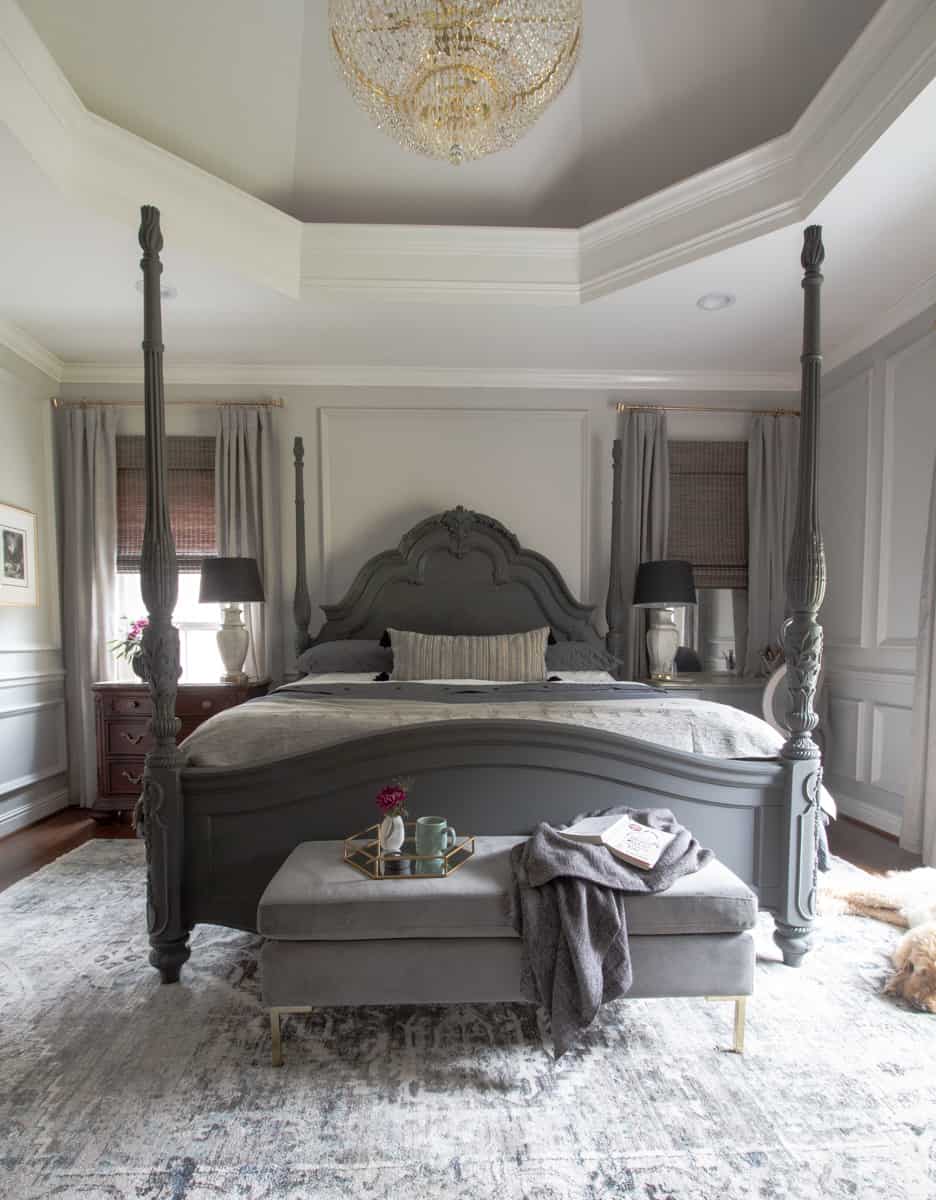 Because sometimes, well, who am I kidding almost all of the time for me, being held accountable is the biggest driving force for participating in the challenge. Not to mention the opportunity to work with great sponsors and the Media Sponsor, Better Homes and Garden!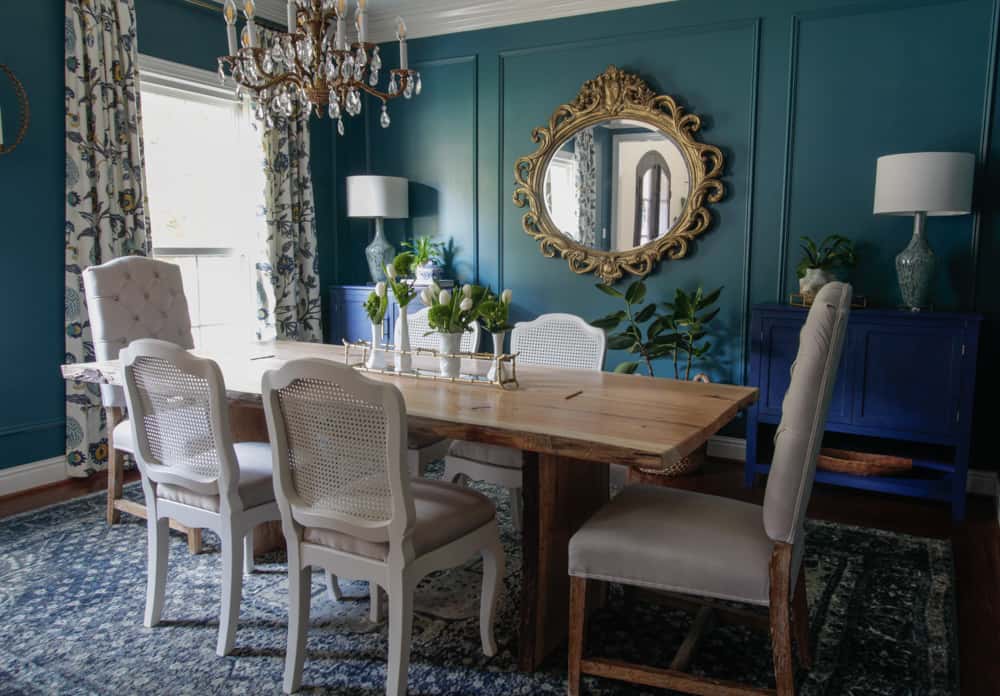 And now with social media I can share more tidbits and behind the scenes than the weekly updates. You can follow me on Instagram and Facebook for all the nitty gritty details. See my full inspirational board on Pinterest for this kitchen and give me a follow there too!
But, you are working with a brand new kitchen?
Yes, I am. It is new and by all accounts it is "finished" already. But that doesn't mean there isn't room for improvement.
If you've been following along, we made the tough decision to sell our Trail House Reno and downsize. The real estate market was tight and we ended up building our new home on a lake ridge lot that is truly the crowning jewel of this home. You can read all about my thoughts on leaving our beloved, completely renovated home here.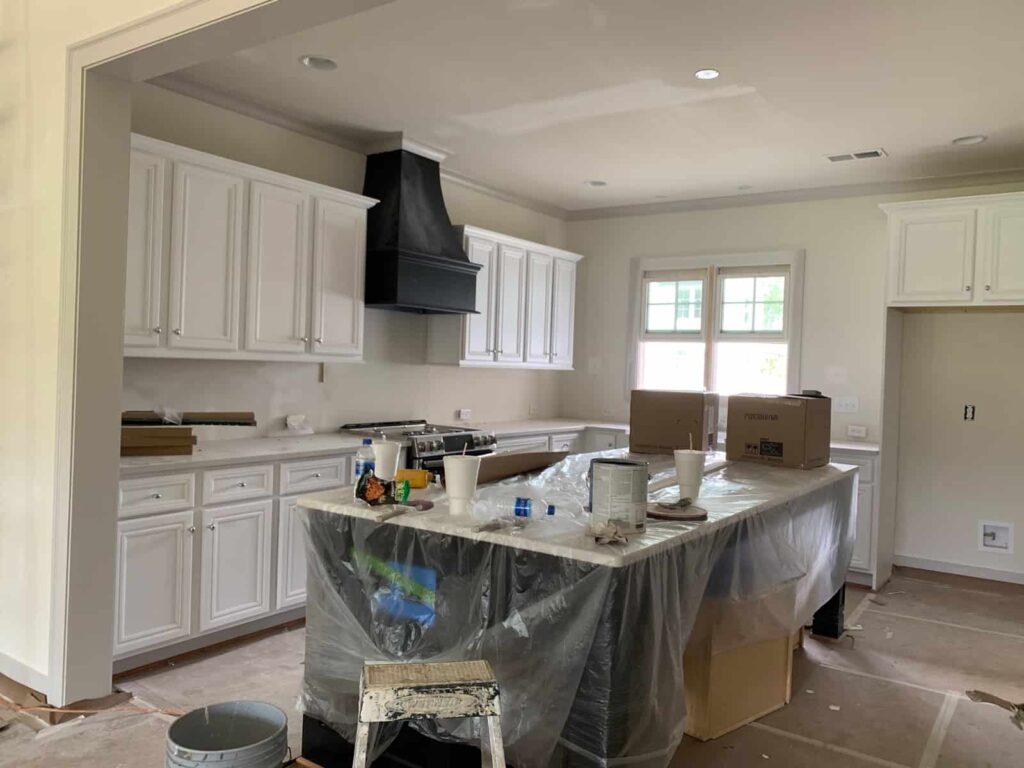 In the beginning of the hurried process of selecting finishes for this new kitchen I realized that I couldn't be boxed into the very small selection of options offered by our builder. I consciously chose basic, no-upgrade options. Knowing all along that I could upgrade to more custom finishes that fit my style and would, in the end, be easier on my budget too.
I have previously shared the new construction design plans for the major areas of the kitchen here. While much of what I previously outlined remains the same, I have solidified a few of the most important decisions.
The Design Plan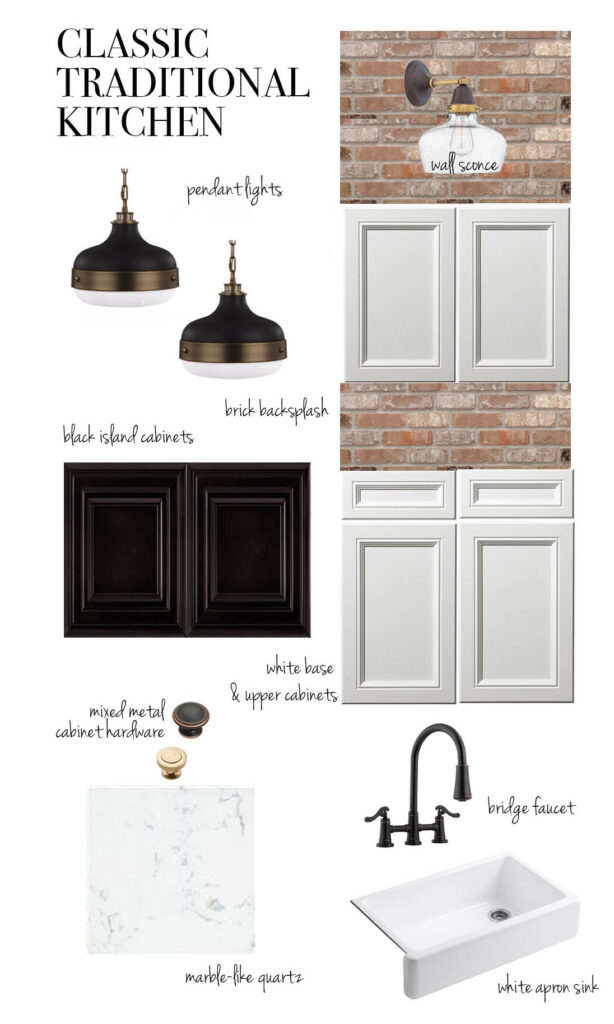 What is there to do in a brand new kitchen?
More than you can imagine, but the approach is really not too different from a cosmetic update the average designer might suggest or execute for a basic kitchen. As a reader and follower, I hope that means you may gain more insight on how cosmetic changes can impact a kitchen and maybe inspire you on a more personal level than a huge, grandiose renovation that is common with the One Room Challenge.
Add a Brick Backsplash
Not long after my initial blog post about the kitchen design plan, I decided on brick for the backsplash and purchased the brick on clearance. (Who doesn't love a good deal?)
I am looking to create a timeless kitchen, one that feels lived-in and cozy. The brick will bring in the depth of character I want in this kitchen.
The color of the brick is mostly grey. It actually does not look much like the image I found from the manufacturer. I may or may not end up applying a light coat of lime wash on top of the brick if it seems too dark in the room. This will definitely be one of those "game-time decisions".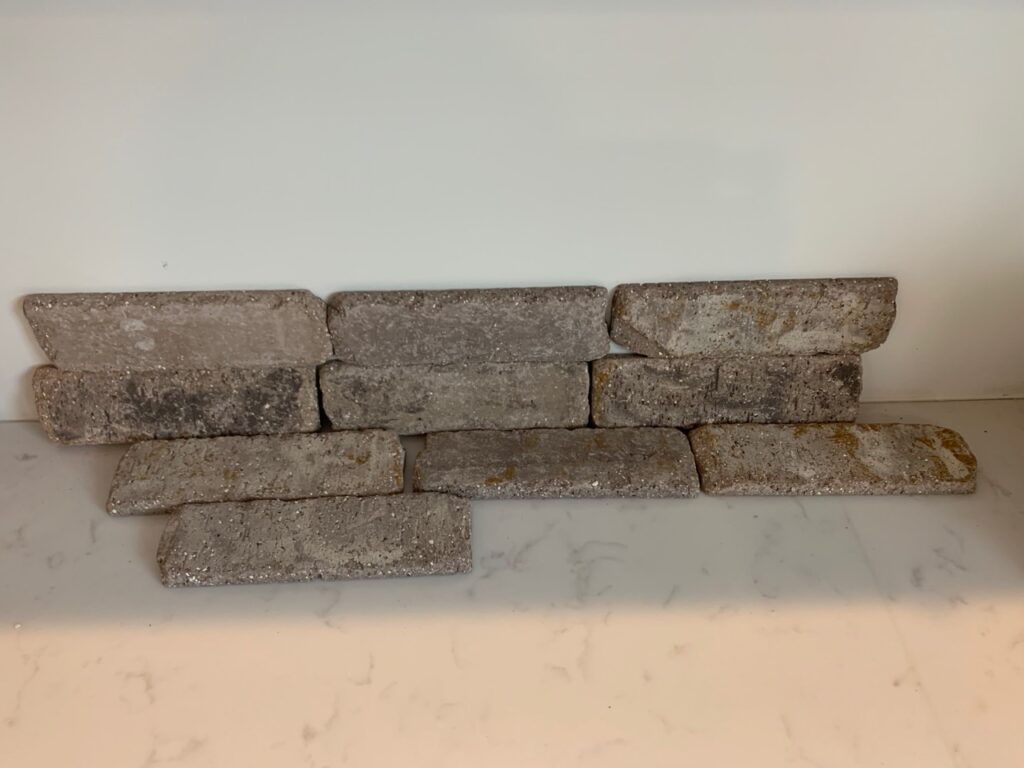 Add a Pantry Door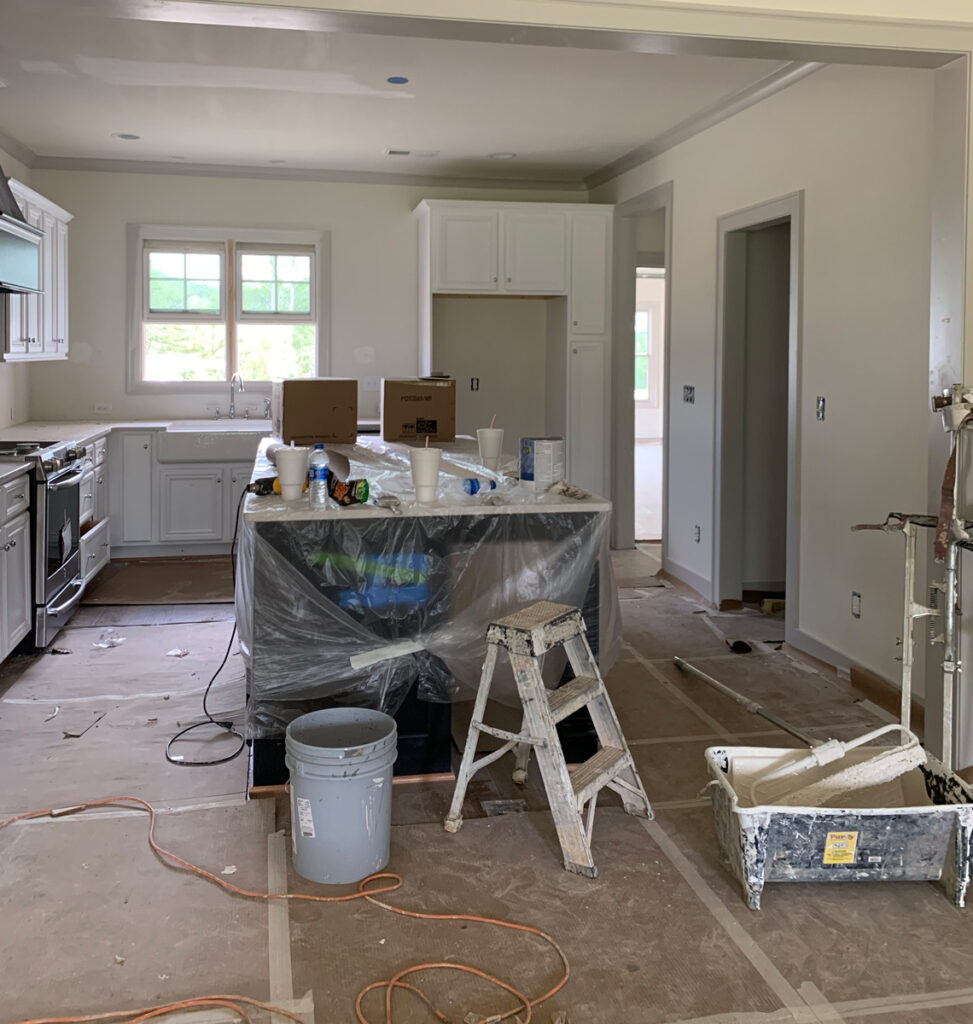 I opted to leave the door of the pantry off in order to gain either walking space or room in the pantry that would be lost to the open swing of the door.
I have purchased a vintage door that will be mounted on a sliding barn door track. After the building process and feeling like I've been in a holding pattern at our old house, I am ready to get my hands dirty stripping and bringing new life to this heavy oak door.
If time allows, and I think it will, I hope to completely rebuild the pantry as well. The builder used wire shelving. If you've got wire shelving you don't like, then this will be a project you will want to see. It's easier and less expensive than you might imagine.
Add Custom Finishes
Swapping out the faucet and the knobs from the builder selections is an easy change anyone can do. Like I mentioned previously, I could not see incurring the expense of upgrading faucets and hardware to options that I didn't love or fit my style.
Add Open Shelves
I opted to have the upper cabinets around the kitchen window removed from the kitchen cabinet plan in order to create more of a "moment" there.
This is one area of the design I am still not solidly decided upon. I want to see the brick in place and then decide if one, or two shelves, might be right. I am fairly certain it will be a peg style shelf something like this.
Sponsors
With all of the inherent expenses related to a moving into and setting up a new home, this transformation could not be possible without the generous help of the sponsors listed below. I will be sharing more about each of them as we move through the upcoming weeks.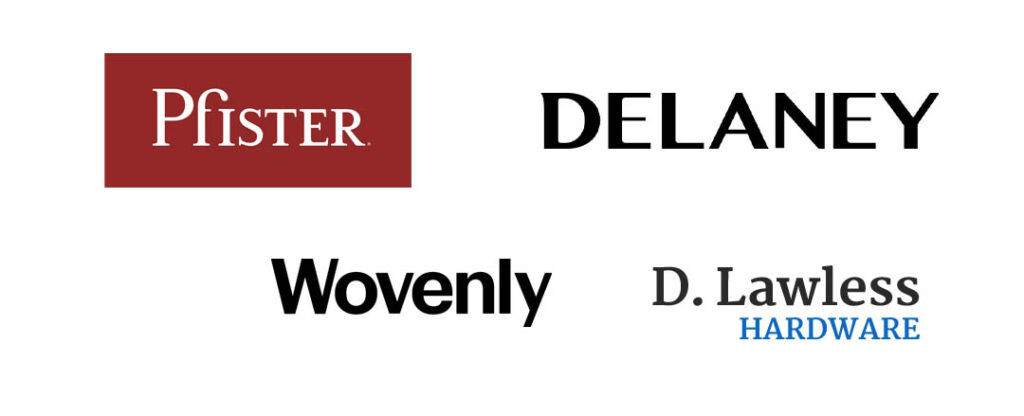 Pfister: Faucet || Delaney: Barn Door Hardware || Wovenly: Rug
D. Lawless Hardware: Knobs & Pulls
Be sure to check out the other guest participants and follow along each week! Click here for the link up list of all the participants!
And again, special thanks to Linda and the Media Sponsor Better Homes and Garden!!
I'd love if if you left a Comment and let me know what you are most looking forward to during this ORC!!