This is a sponsored post written by me on behalf of FrogTape® for IZEA. All opinions are 100% mine.
If you've been following #theTrailHouseReno, then you know that we've been busy painting the whole house, room by room.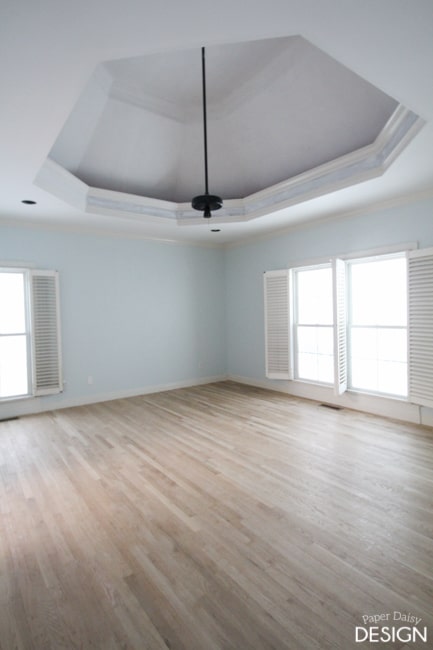 Our goal is to completely re-paint the all of rooms before the floors are finished and especially before move in day! While I can have a fairly steady hand with an angled brush, time is not on my side when it comes to slow and methodical painting. I need a goof proof way to achieve a professional finish, fast!
The key to a fast, clean-lined paint job is proper planning, prep and using painter's tapes, like FrogTape® brand painter's tape.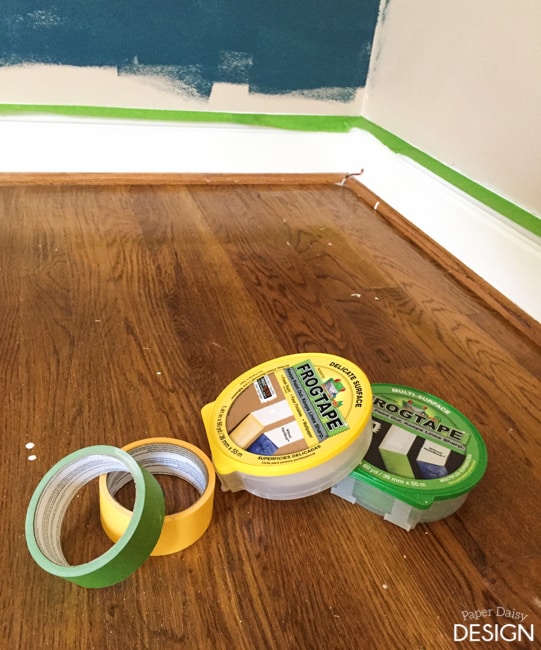 Here are a few tips for painting a room fast with professional results.
Paint top down. Start with the ceiling if necessary, then crown molding, walls and finally the baseboards.  In the past, I haven't always painted every single surface in a room. In this house, it is obvious many of the rooms were poorly painted.  When a previous paint job is as disastrous as this, it's really hard to achieve a professional finish without a good deal of repainting.
2. I imagine most people consider using a painters tape a time consuming step.  I have found applying tape yields a greater return on the investment of time because it actually allows you to paint faster, not to mention  finish with a crisper line. The FrogTape® Delicate Surfaces tape is perfect to use on freshly painted walls, without any worry of ruining the previous step.
Even the Delicate Surfaces version of FrogTape® is treated with patented PaintBlock® Technology that reacts with the water in latex paint and instantly gels to form a protective seal against bleeding. (All of my trim is painted with oil based paint and I still found the PaintBlock® work just as well.)
3. For the straightest and fastest application, try rolling the tape along the edge of whatever surface you are painting. I usually unroll with one hand and use my other hand to press the tape to the edge.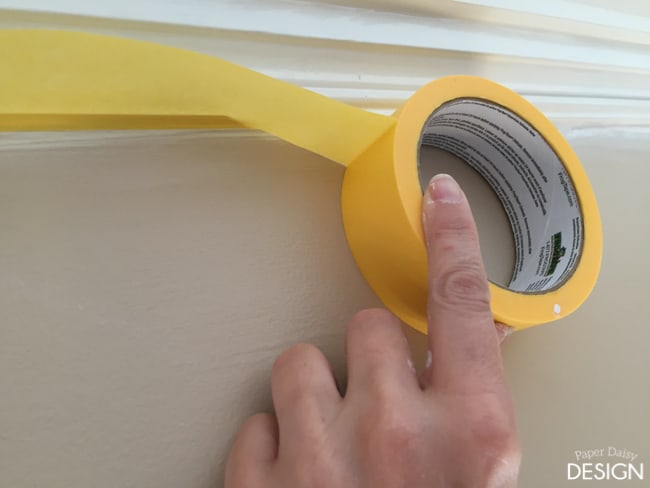 4. The most important step for any tape is to firmly burnish the edge of the tape to your surface. I use my finger nail, you could also use a credit card.
Updated with this Bonus Tip: Use quality brushes and rollers. My new favorite brush for cutting in is this one. The Chinex cleans up very easily and I find that I can use this brush for several more jobs afterwards.
Our dining room was painted top to bottom. Ceiling to baseboards.
Here's a before.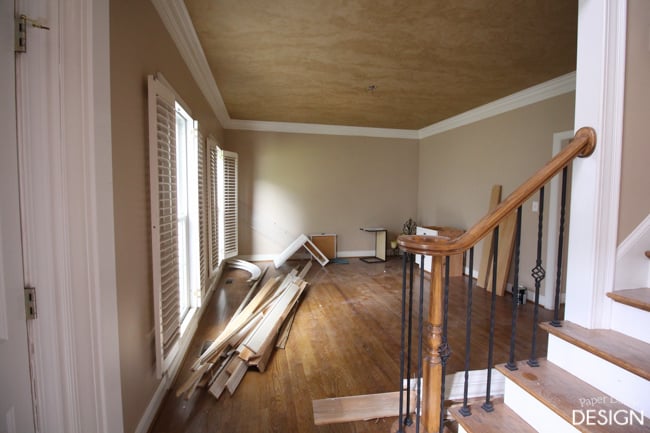 And here's the after with a stunning teal color called Deep Sea Dive by Sherwin Williams. I used FrogTape® on every edge except where the ceiling and crown molding met. I have a fairly steady hand for cutting in, but using an intense color like this, I knew a fine finish could only be achieved with thorough taping.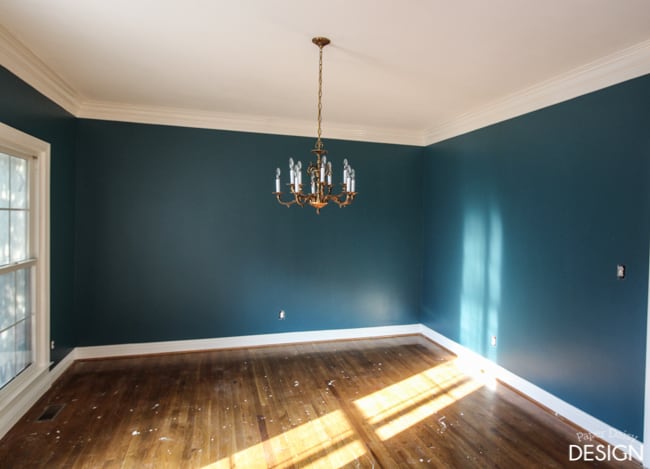 I'm happy to report we only have one full room left to paint.  Unfortunately though, I have decided I need to paint the trim in a few more rooms downstairs.  Seeing the brighter white in other rooms, made me realize how much better it would look with a whiter trim throughout the house. Better to do it now while the house is empty and paint drip mess is no big deal.
For more inspiration, paint tutorials and ideas be sure to check out my other paint tutorials here: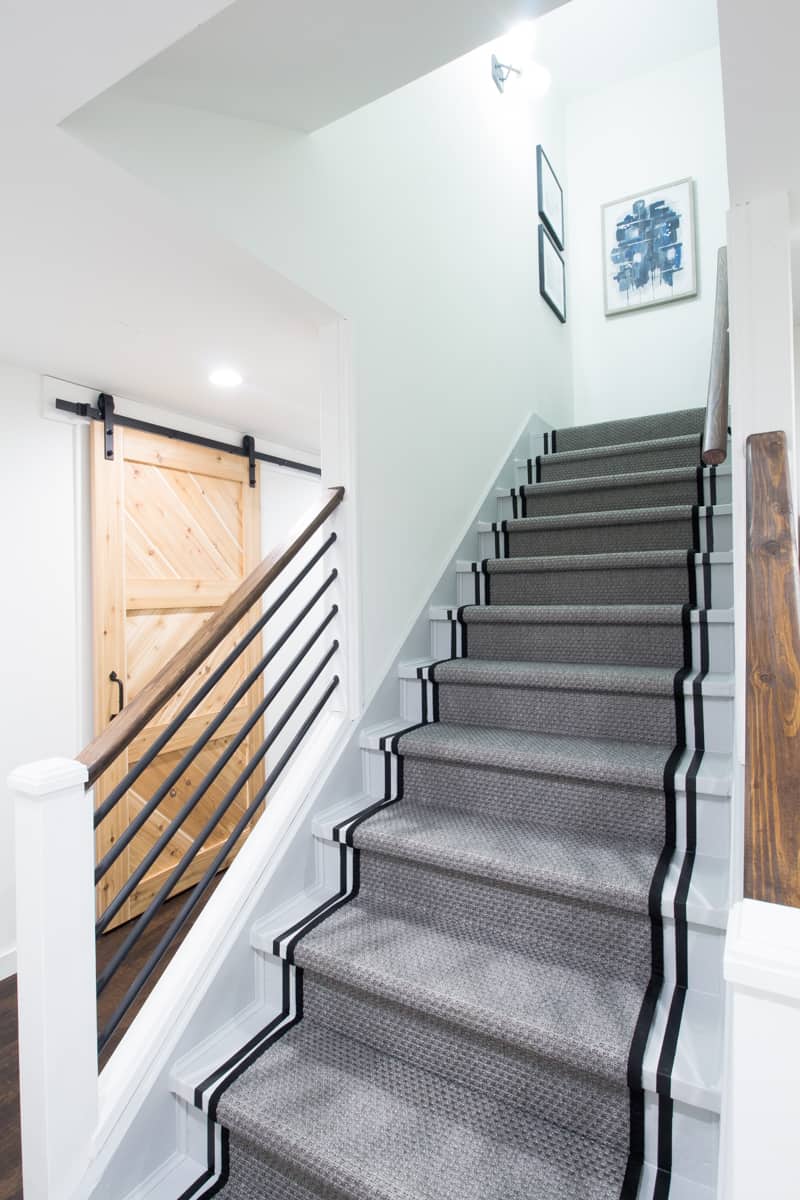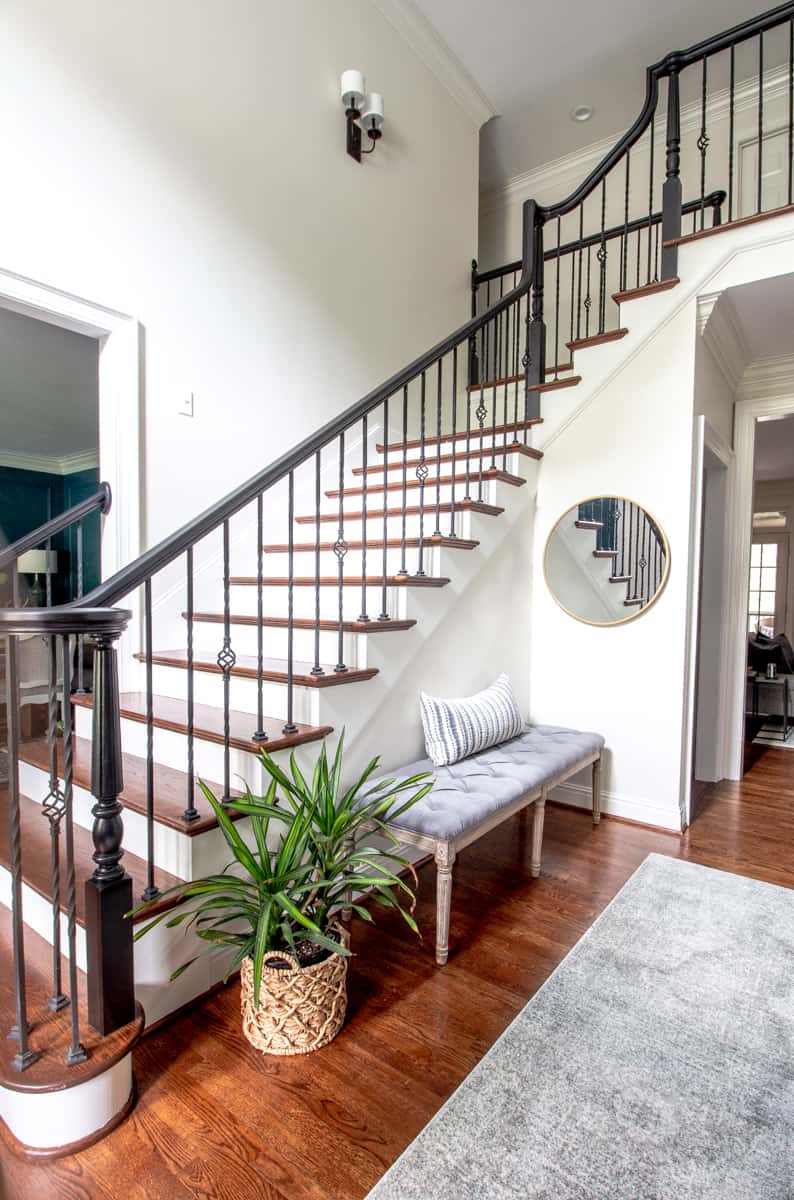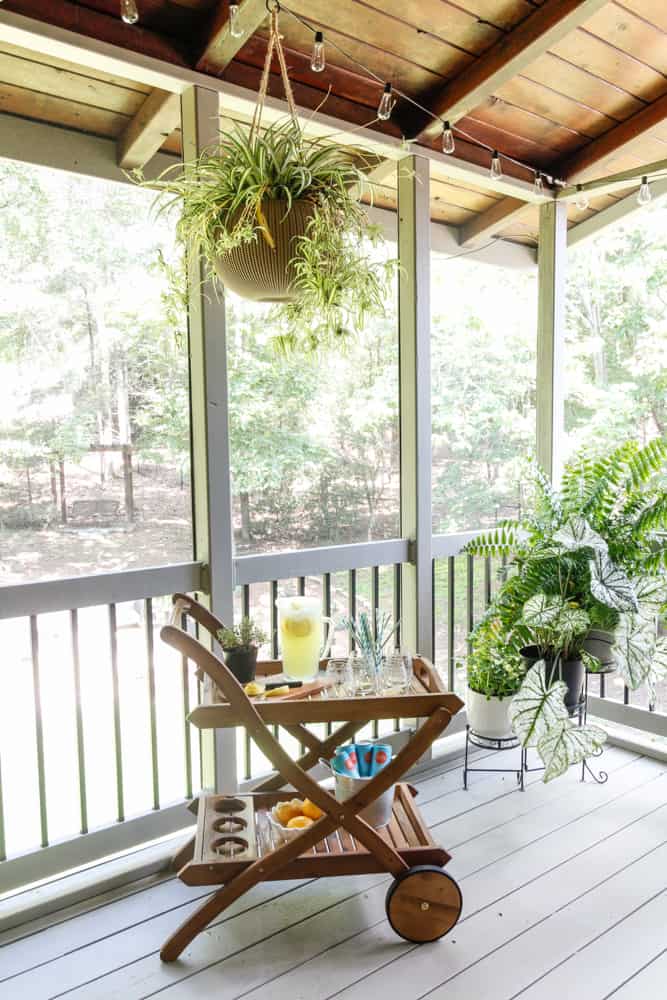 Also check out the FrogTape® Pinterest Page: FrogTape® painting inspiration or my Color Inspiration Board.
SaveSave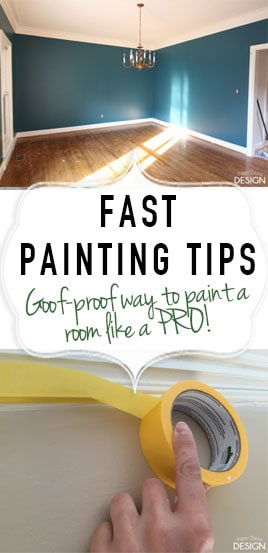 This is a sponsored post written by me on behalf of FrogTape® for IZEA. All opinions are 100% mine.