I honestly can't believe we have made it to fall and the Fall 2020 One Room Challenge already! If there is one thing we can say about this unprecedented, socially challenging year, it's that time has not stood still.
Last season, after 8 seasons as a Guest Participant, I was honored and humbled to be a Featured Designer in the Spring 2020 One Room Challenge. Despite the setbacks, countless changes in plans and difficulties of executing a room during a pandemic, I absolutely love our Open Concept Living and Dining room. It was a great opportunity to work with so many wonderful official sponsors, even with the additional challenges.
If you are new to Deeply Southern Home, welcome! I am Leslie, a self-professed creative junkie turned home decor and DIY blogger. After working as a graphic designer for several years I took a very, very early retirement to raise our children. Along the way, I found myself as a creative blogger. My goal whether in my home or my clients is to create rooms with a relaxed southern style. Although my designs are traditional, I love to experiment with color and a fresh interpretation of classic interiors. We recently downsized to a new-construction home and I can't wait to inject old-world charm and character through my DIY projects and timeless finishes.
Be sure to follow me on Instagram @deeplysouthernhome and my Facebook page Deeply Southern Home for behind the scenes on Stories, and sign up to receive my blog posts straight to your email inbox by clicking here.
ABOUT THE ONE ROOM CHALLENGE & Previous Rooms
In case you have never heard of the One Room Challenge, it is an amazing biannual event where 20 featured designers are chosen to makeover rooms and share their progress. In addition, hundreds of Guest Participants also join in the challenge with the encouragement of other participants to complete a room in their home. If you've ever wanted to have the motivation to finish a room the One Room Challenge helps you get it done!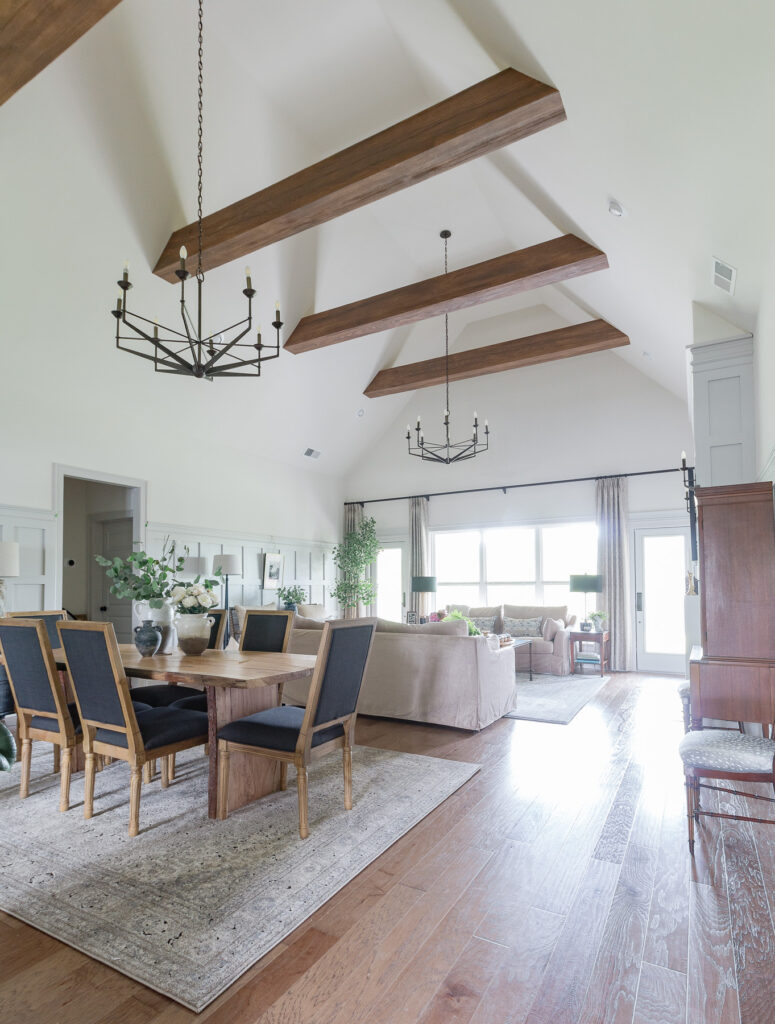 It's not a competition. Every detail in transforming a room is featured in a community atmosphere, sharing the good, the bad and the eventual beautiful space with the ORC audience and collective. All you need is a desire to finish a room, a minimum of a public Instagram account and a willingness to take others along for the fun!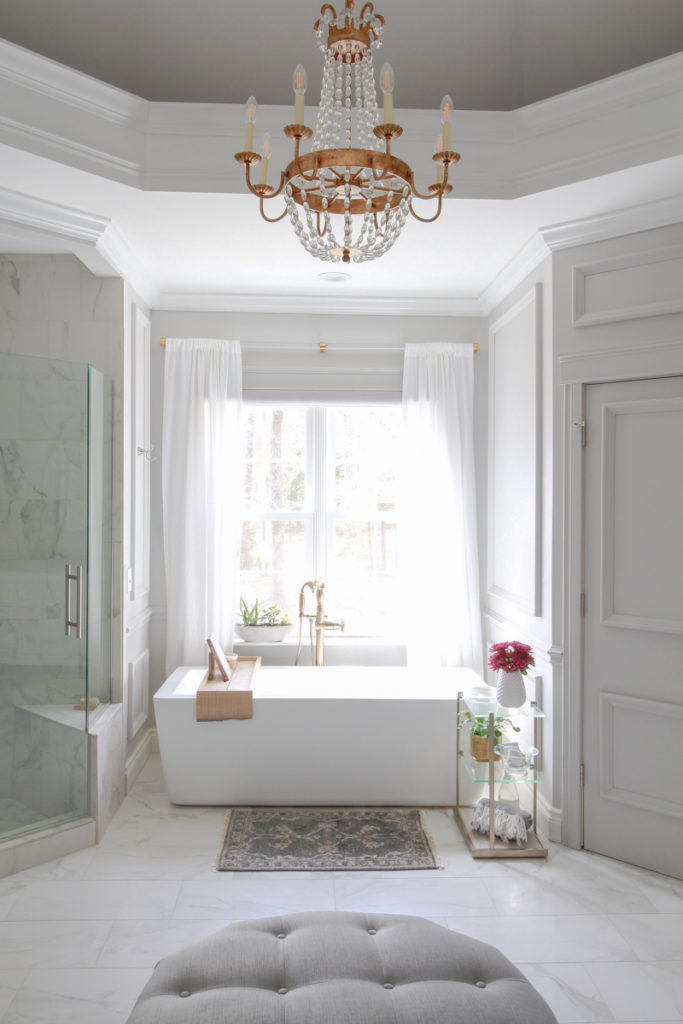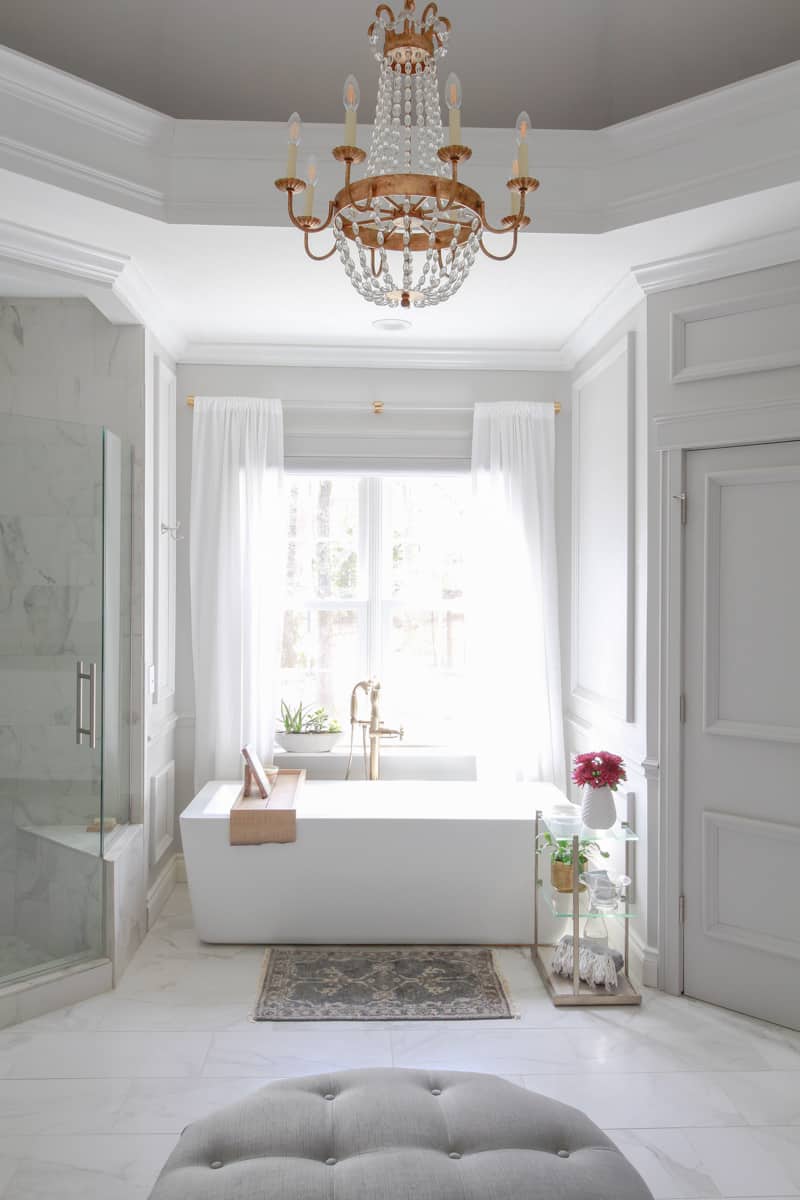 Through long updates in weekly blog posts and behind the scenes in social media, I will walk you through the entire design process and share some simple and more complex DIY's up until the final reveal.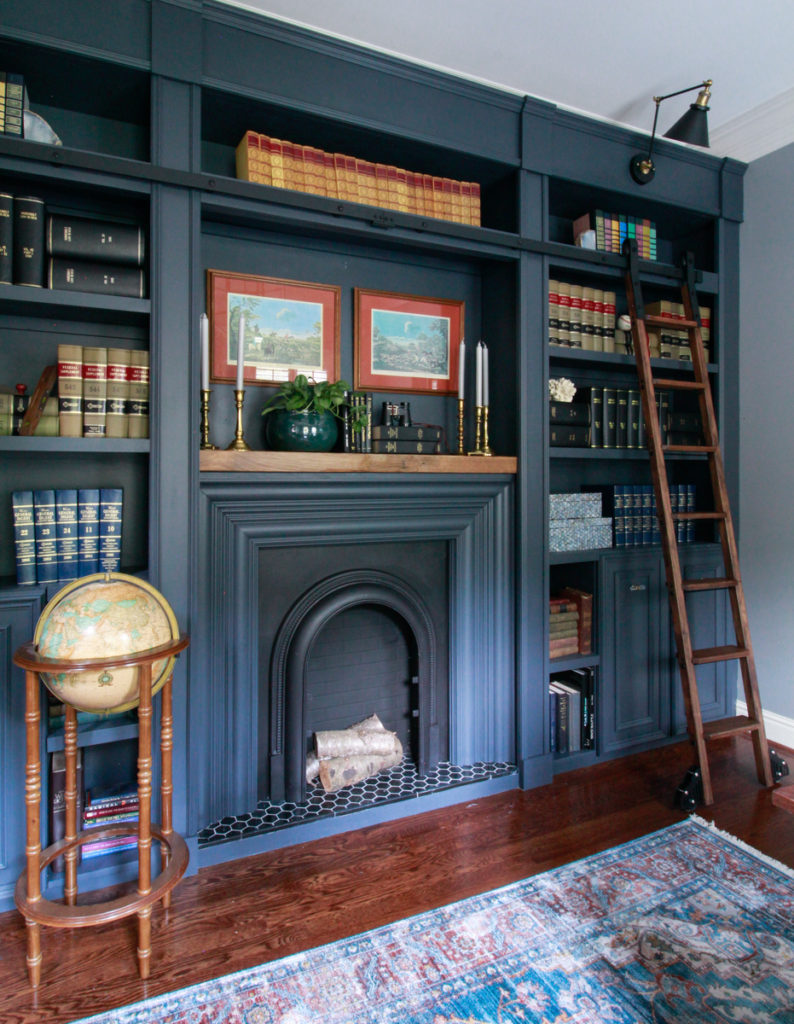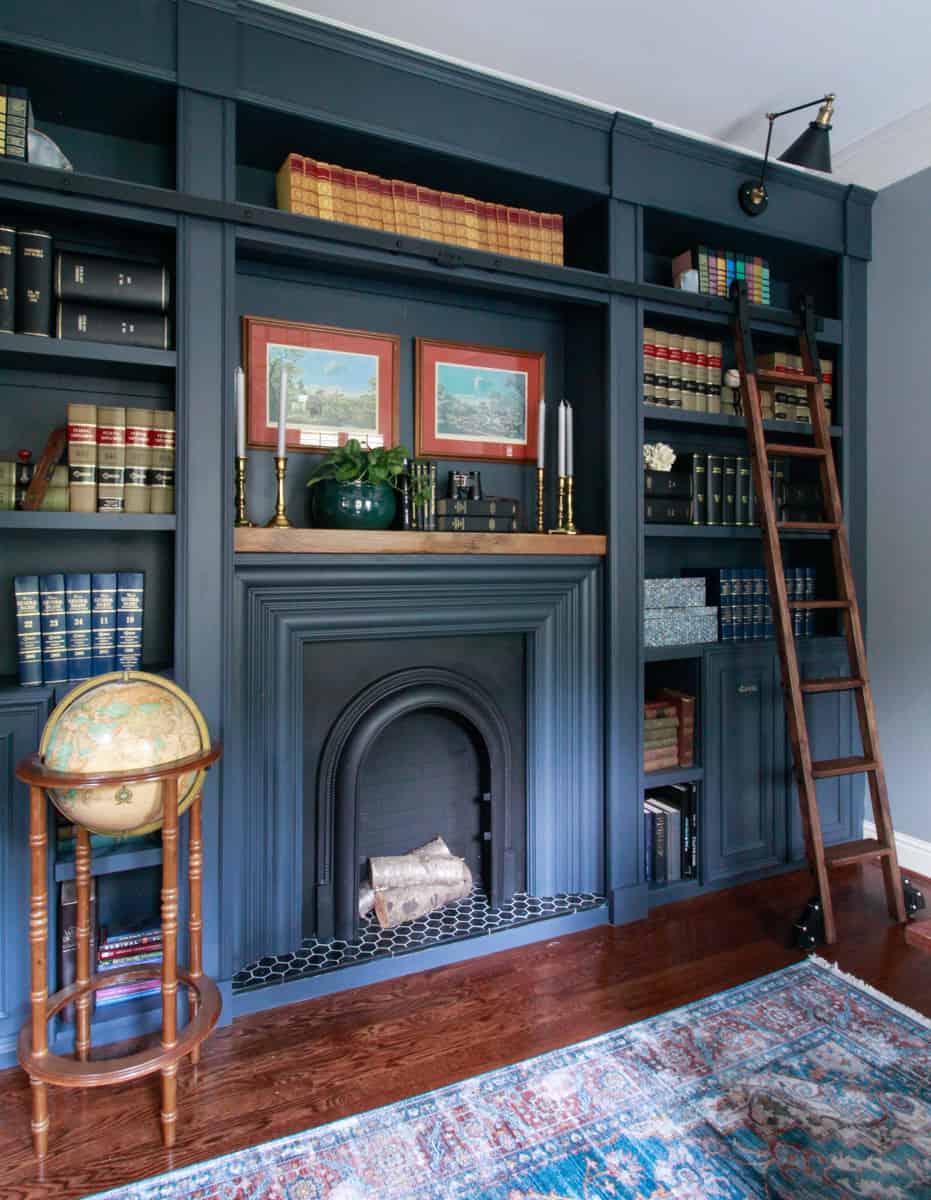 Each Wednesday, this year, the Featured Designers are going to be sharing their virtual spaces designed with High Point Market. They are all linked in this post at the official One Room Challenge site.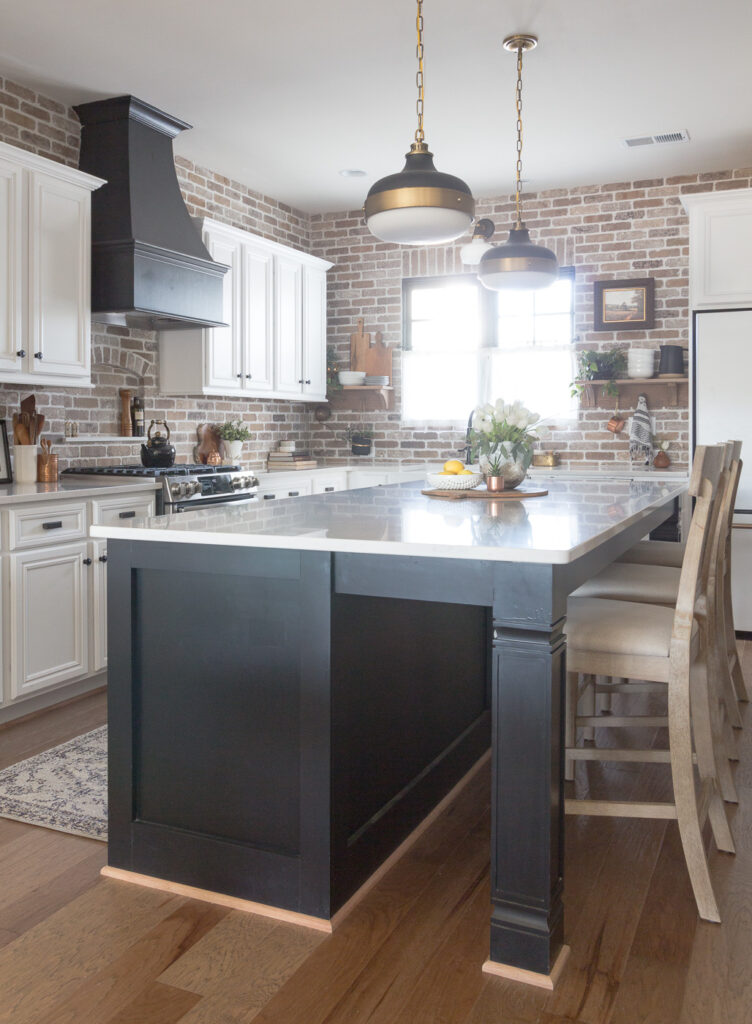 While this is an interesting twist on the One Room Challenge, I know first hand how difficult it was for the traditional sponsors to promise and deliver products during these difficult times. I look forward to seeing how these designers take us through their custom design plans.
This season I am so thankful to have Build.com as a major sponsor for this makeover.
The Laundry Room & Mudroom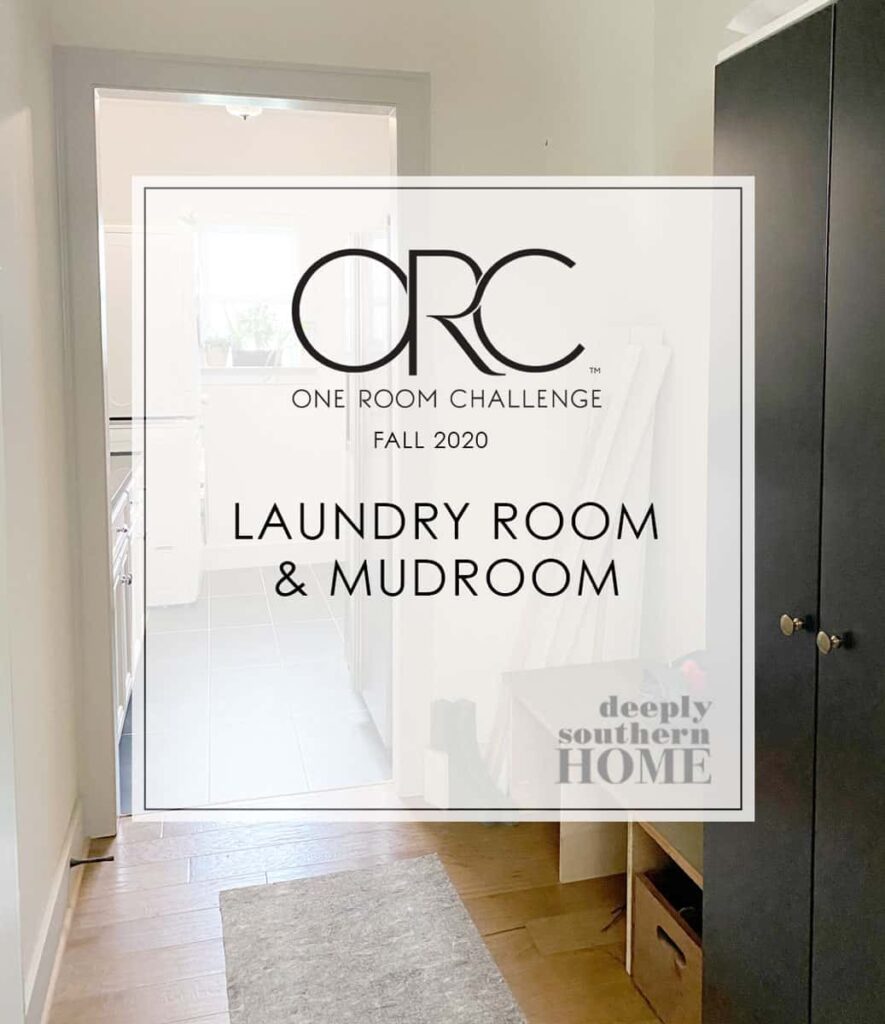 This season's rooms most closely ties into the room I finished for the 2019 One Room Challenge, our kitchen.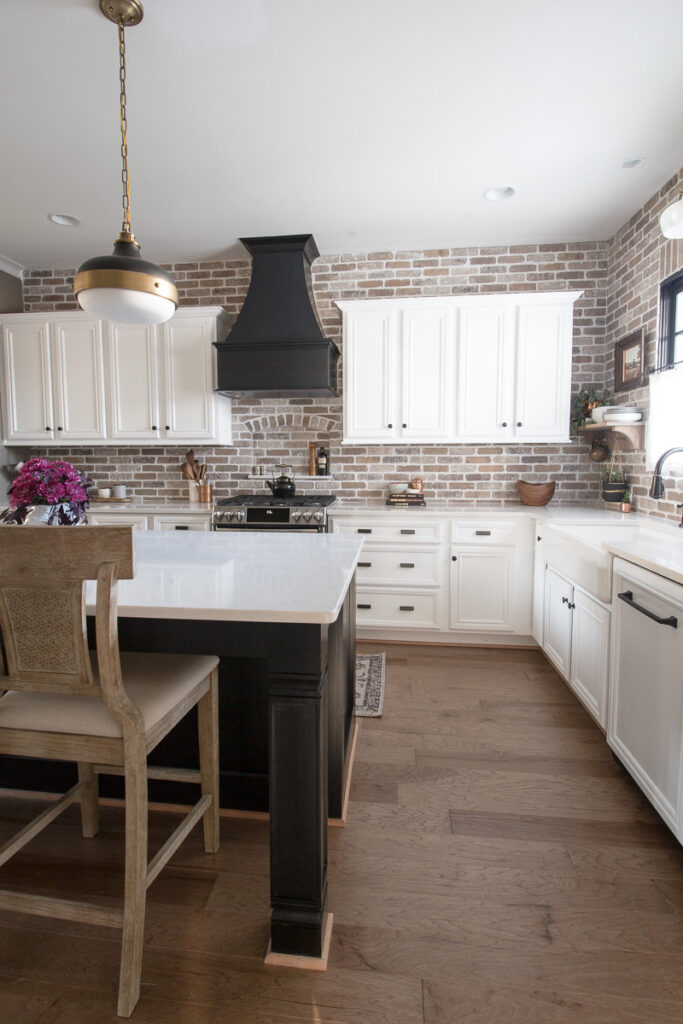 From the garage, the mudroom hallway is your first sight. To your right is the kitchen and to the left is the laundry room.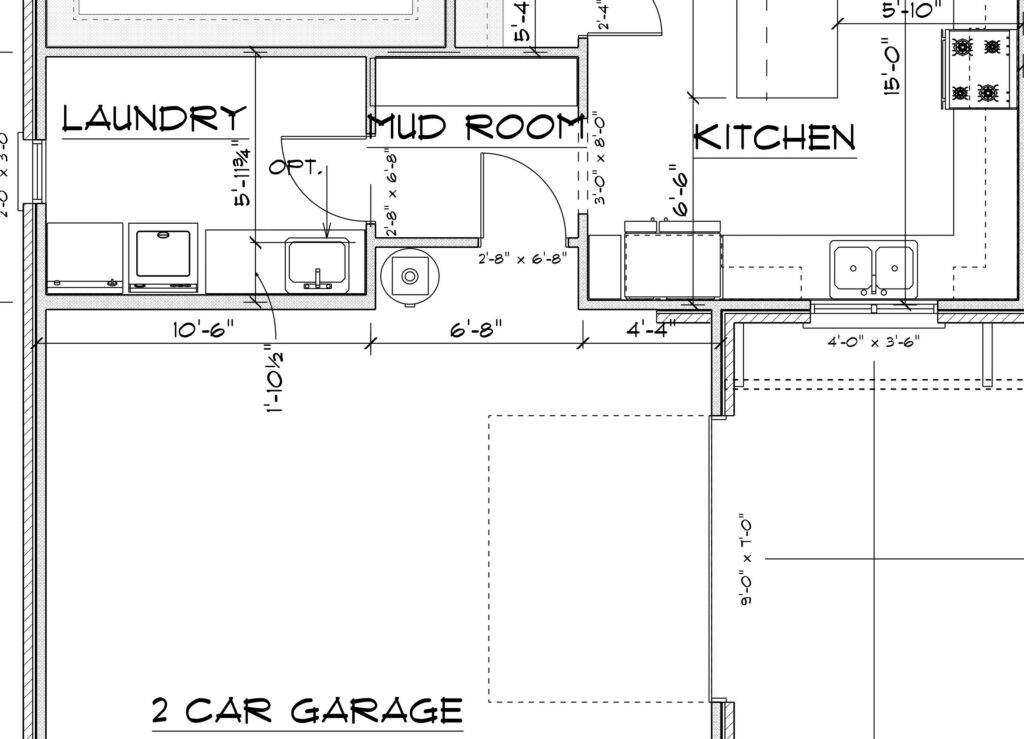 You can stand in the kitchen and see both down the hall.
We had the builder set plumbing for a sink to be added to the laundry room at a later date. But instead of installing a sink, I decided what would be most useful is a dog washing station!
Even from the original design plan of our new construction home you can see that the black from the island and the hood was carried into the laundry room in the form of almost black floors.
I love creating continuity and using repetition in my home. That does not mean I repeat the same exact designs over and over. It just means I borrow little elements from one room to carry over into the next.
Before of the Laundry Room
These images were captured from video taken before we moved in.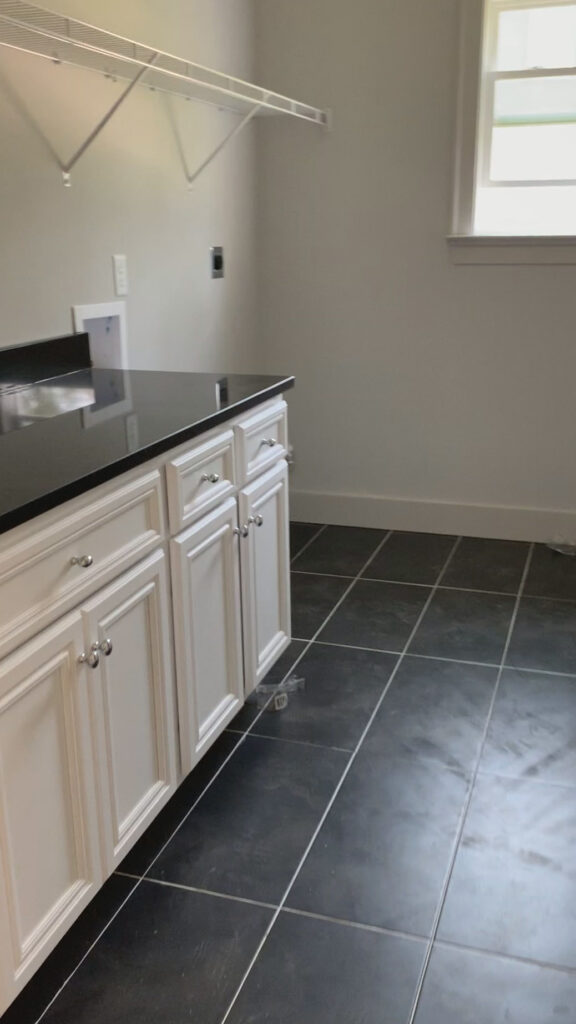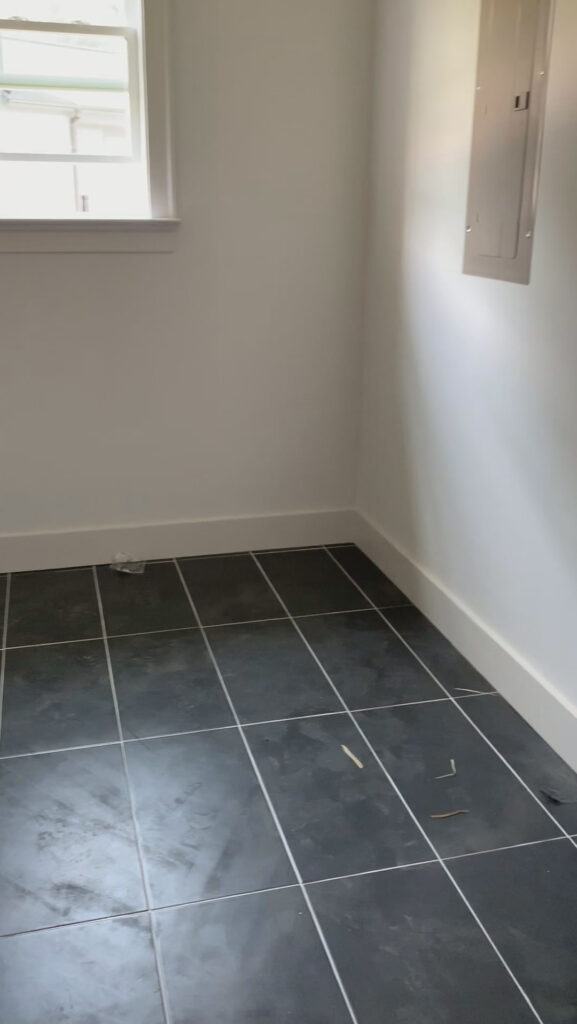 Here is the current state of the laundry room.
Inspiration: Laundry Room
This is the ultimate in luxurious laundry rooms with a dog washing station. I have long swooned over this room and this design by Dina Bandman Interiors.
Our laundry room is long, similar to this but not quite as long, and is also more narrow.
While I adore everything about this design, the amazing blue tile, the stunning chinoiserie wallpaper and patterned floor tile, my design goals are a bit more quiet and subdued.
I have been very inspired by the relaxed kitchens by Devol recently.
Also, I have been loving the addition of a soft beige color palette to our home right now. As seen in my most recent room reveal, our main bathroom. You can see more of that reveal here.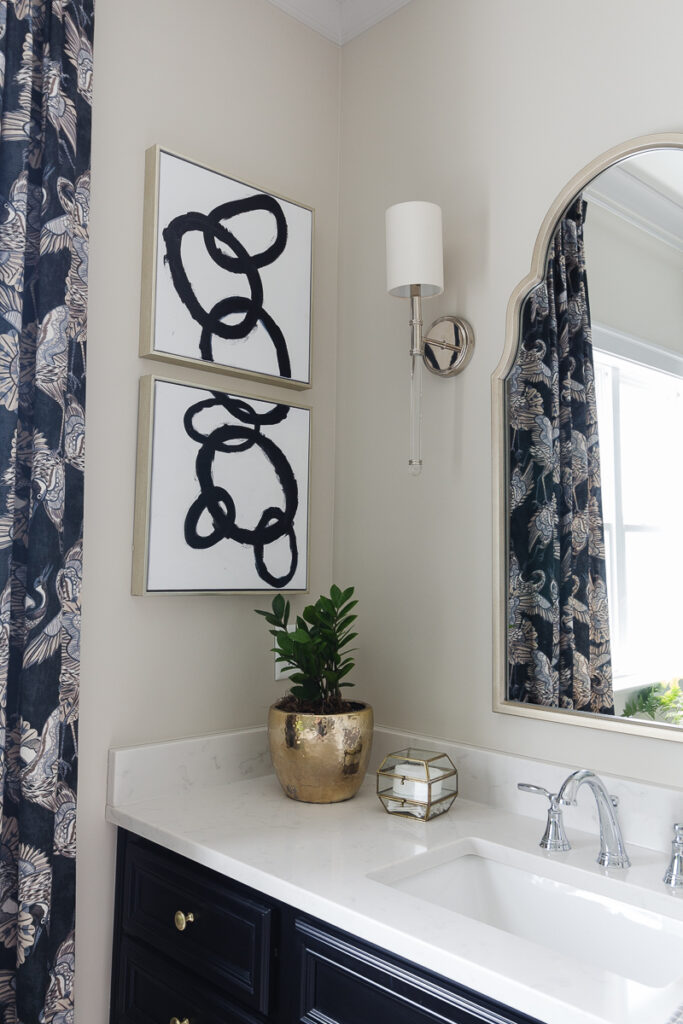 I look forward to experimenting more with this color palette. I love how adding in a warm beige tone balances the darkness of the black elements like the black cabinets. It still provides the contrast I seem to gravitate towards in this house, but it becomes calmer more relaxing with the addition of these warmer tones.
Those soft beige tones will also create a tonal flow in the color palette from the kitchen.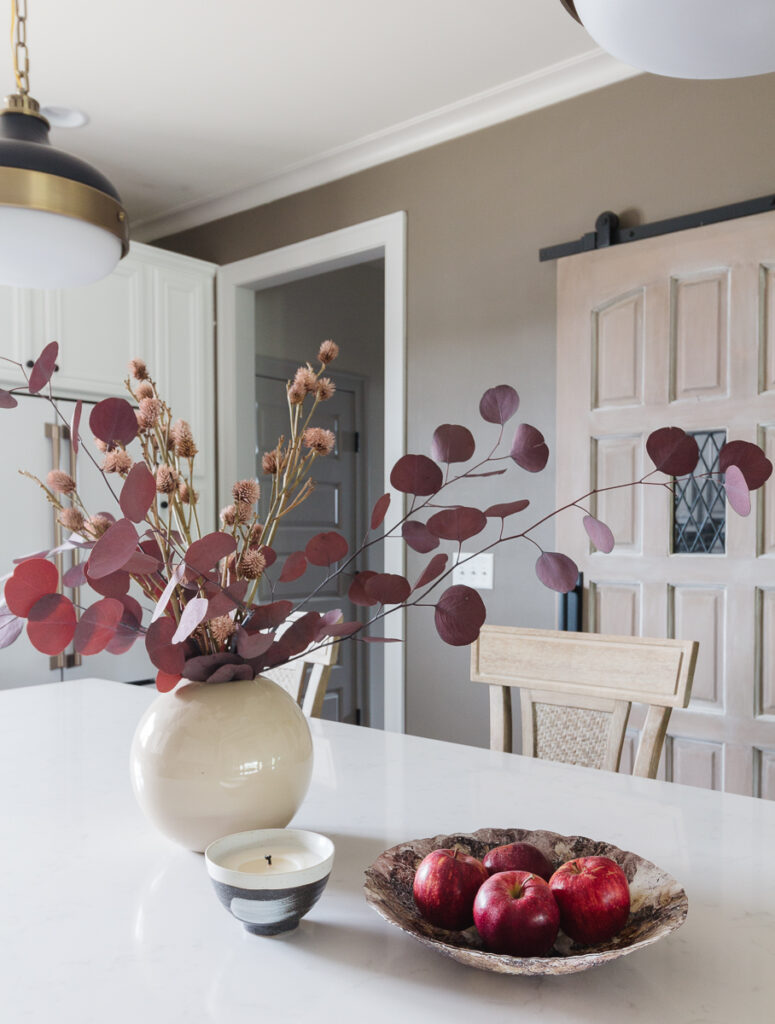 The definitive element that is repeated in this Laundry Room design is the brick from the kitchen. I have enough brick left over to create a wall in the laundry room.
But this time, I plan to paint it a warm beige or greige. I hope new color samples arrive by the end of the week and we can make a selection.
As far as functionality and the way budget dictates the design of our space, these images better represent where I am headed as far as layout, functionality and storage.
This European Laundry Room from my friend Cami at Tidbits was a big inspiration.
In this photo, you can see we ended up stacking our washer and dryer when we got new units. I love this configuration, but it left us with a good deal of underutilized space.
The Laundry Room Plan
Here are one dimensional, scale drawings of the built-ins and the placement of the cabinets and dog wash shower.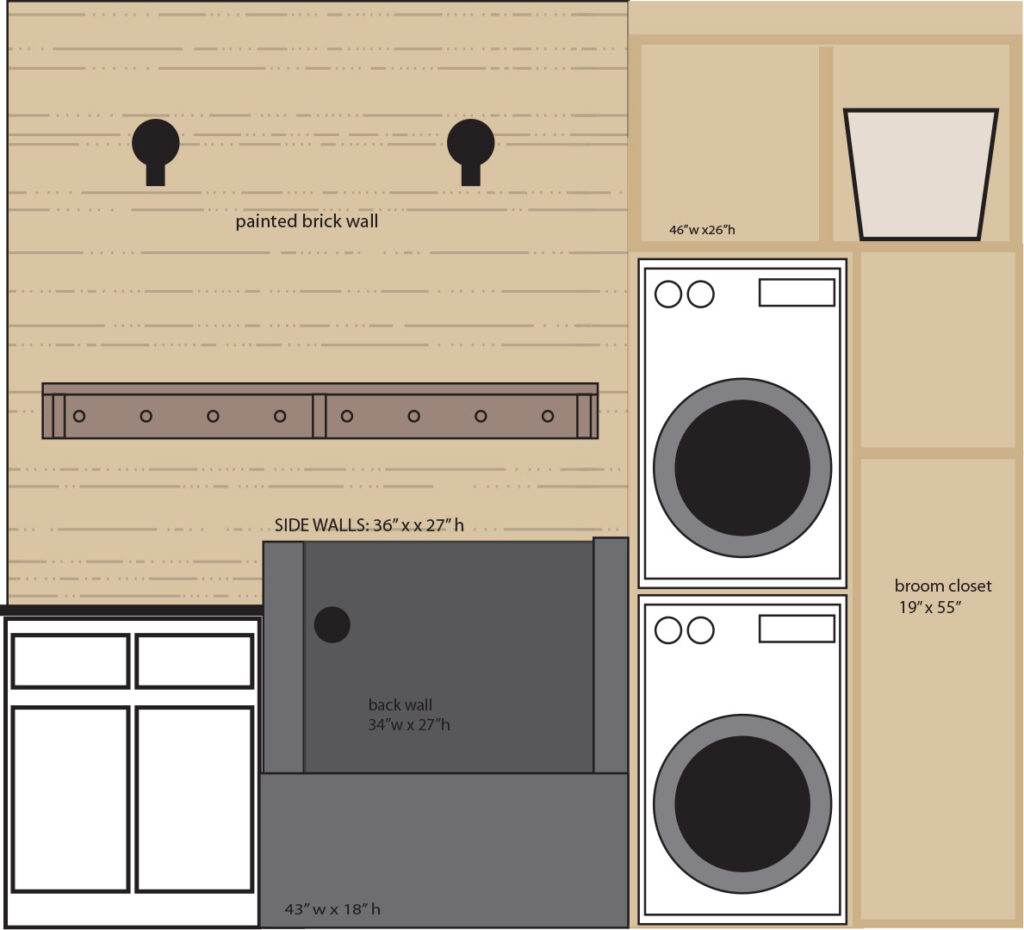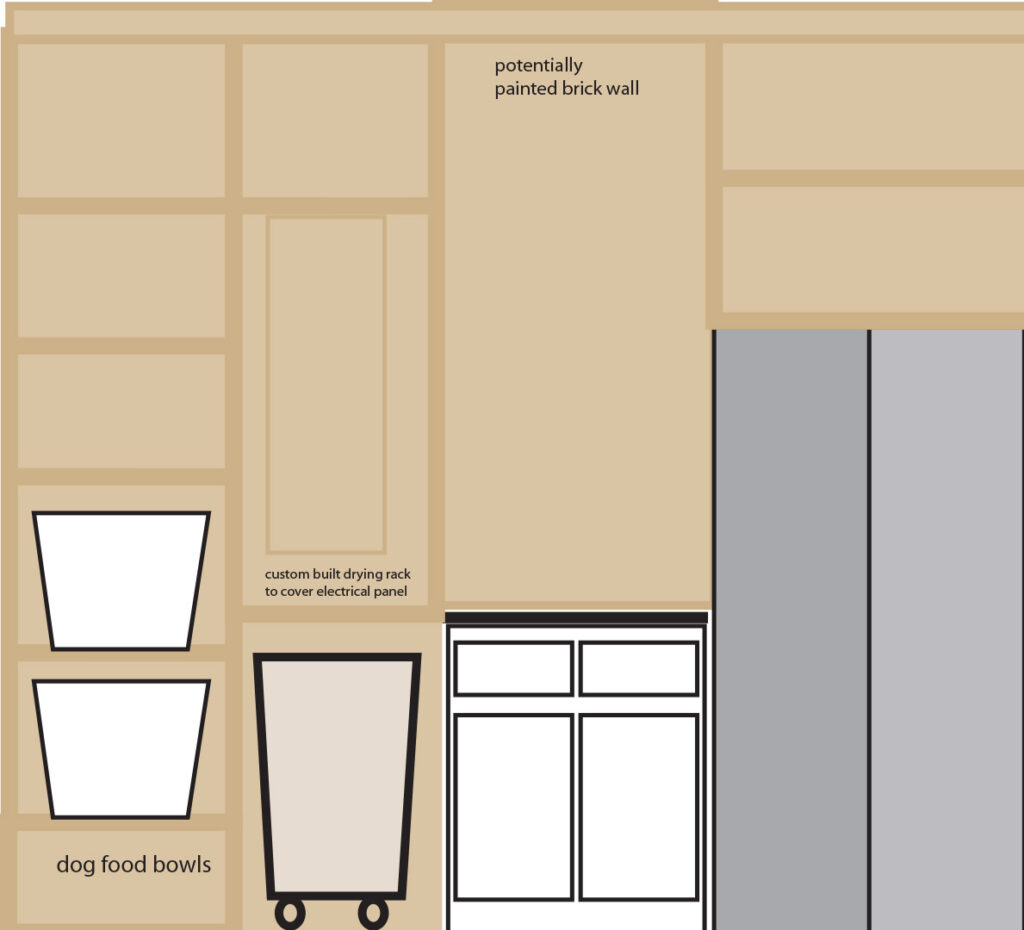 I plan to divide the two existing cabinets and utilize their storage while making room for the dog washing station.
The Mudroom Before
The mudroom that started as just a blank hallway before now looks like this.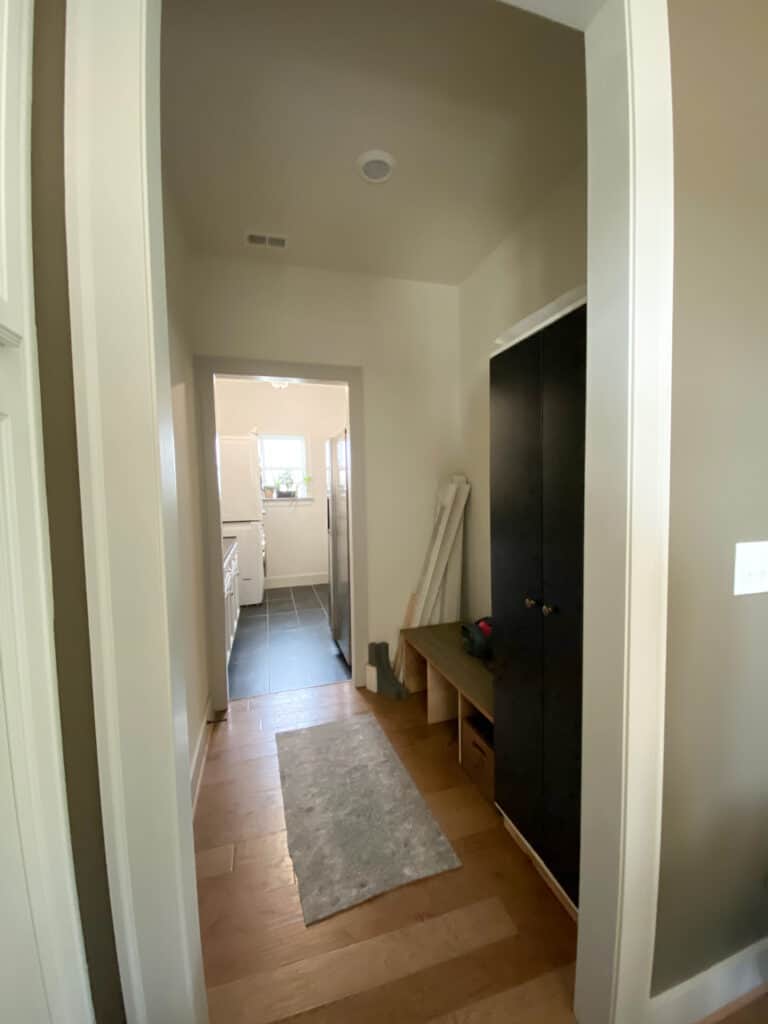 As you can see the plan was to add a bench and tall storage to house our recycle bin and fully finish the room with a sliding door to the laundry room.
The first part of the plan was at least started. The bench needs to be trimmed out as well as the cabinet.
Mudroom Inspiration
The top of our bench is reclaimed red cedar from the porch stairs from our last house. Not sure what the actual finish will end up looking like with the red tones of the wood but I've been experimenting.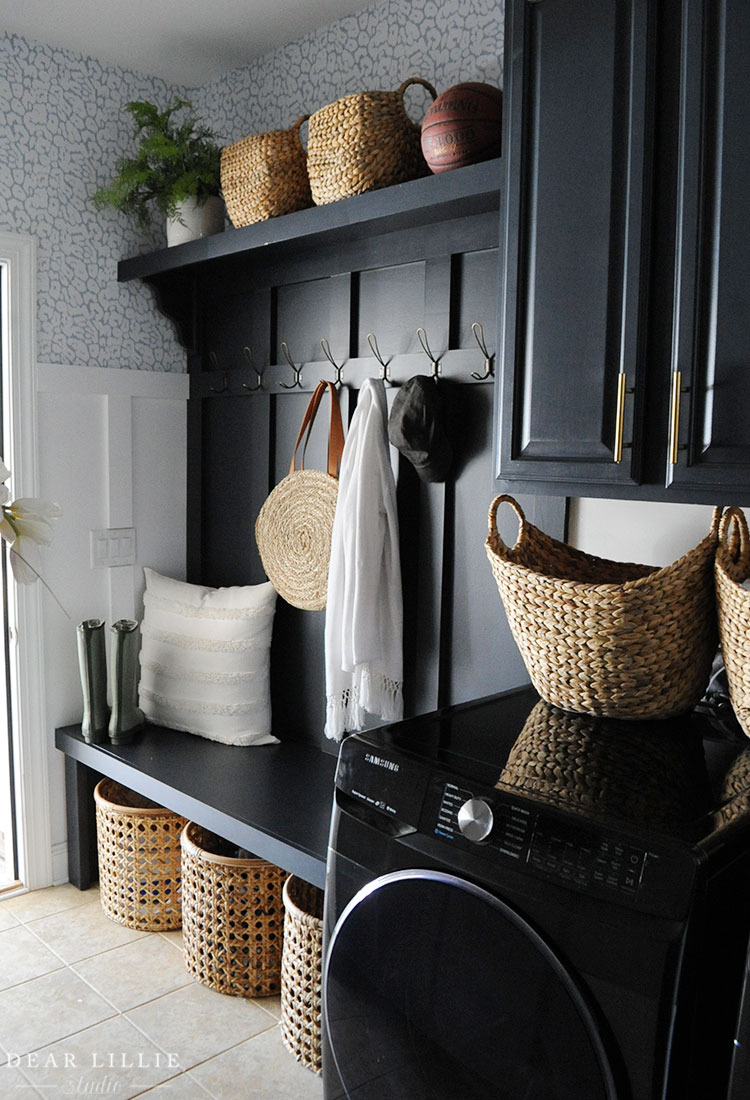 I want to continue the use of a peg rack style of vertical storage, as I built in the kitchen, in the mudroom area. The look will be similar to what Michael has done in his mudroom nook.
I'll share more details on how it will be finished in the coming weeks.
But aren't you excited? I have so much goodness tucked away in all the little nooks and crannies of these spaces. If you are looking for solutions for small space laundry room and storage, this will be your place to follow along over the next 6 weeks!
Don't forget to check out the Featured Designers plans here. And of course, follow along with the many other Guest Participants working their way through room makeovers this season!

I'll share more about my fantastic sponsor next week but I want to at least mention them here. Special thanks to Build.com for helping me make this vision come to life. They truly have everything you need to build and remodel your home!!
As always, thanks goes to Linda Weinstein for being our gracious host year after year and our Media Sponsor Better Homes and Garden. Follow the hashtags #oneroomchallenge and #bhgorc to keep up with all the happenings on social media!