Gosh, I don't even really know what to say. If I weren't completely exhausted, I would be pretty ecstatic about this reveal. I can assure you that when I recover physically from pushing myself to the very end of my limits and lack of sleep, I will be downright giddy.
Let's start off by thanking our host, Linda at Calling it Home for this crazy, uber motivating, highly inspirational, bi-annual event called the One Room Challenge.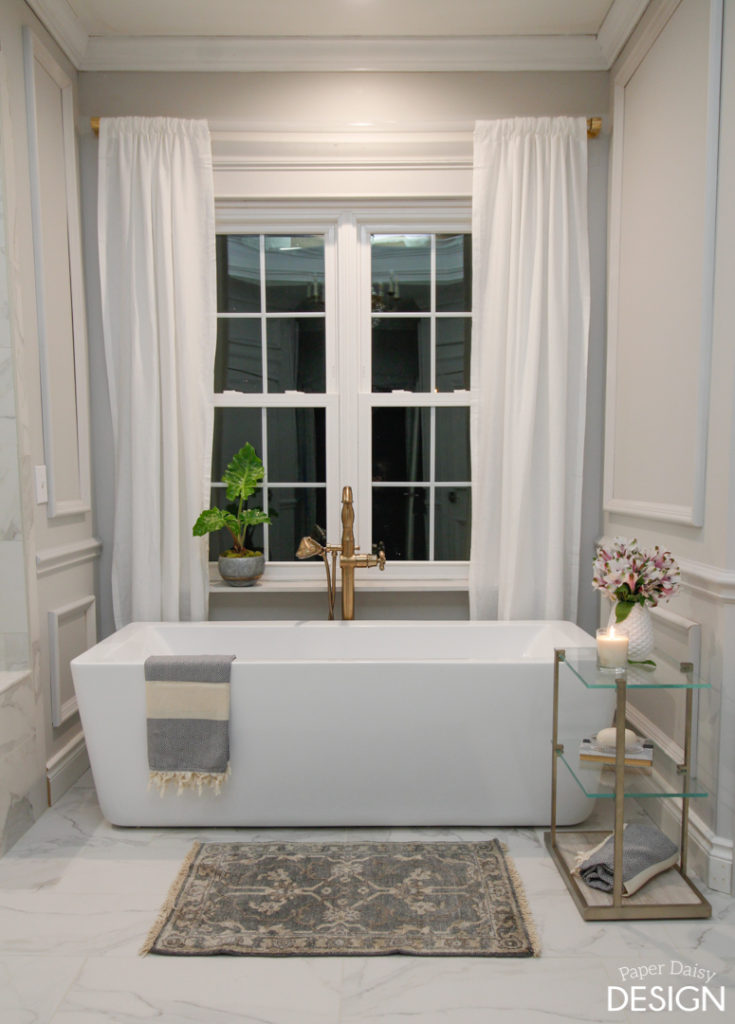 Although, I really do not think of this as a true final reveal. There were a few glitches that arose, not uncommon in a DIY project of this magnitude and a tight deadline. So, interspersed throughout the post are photos taken around 2 am on the night the post needed to go live. Then on Thursday afternoon, I added photographs shot in daylight.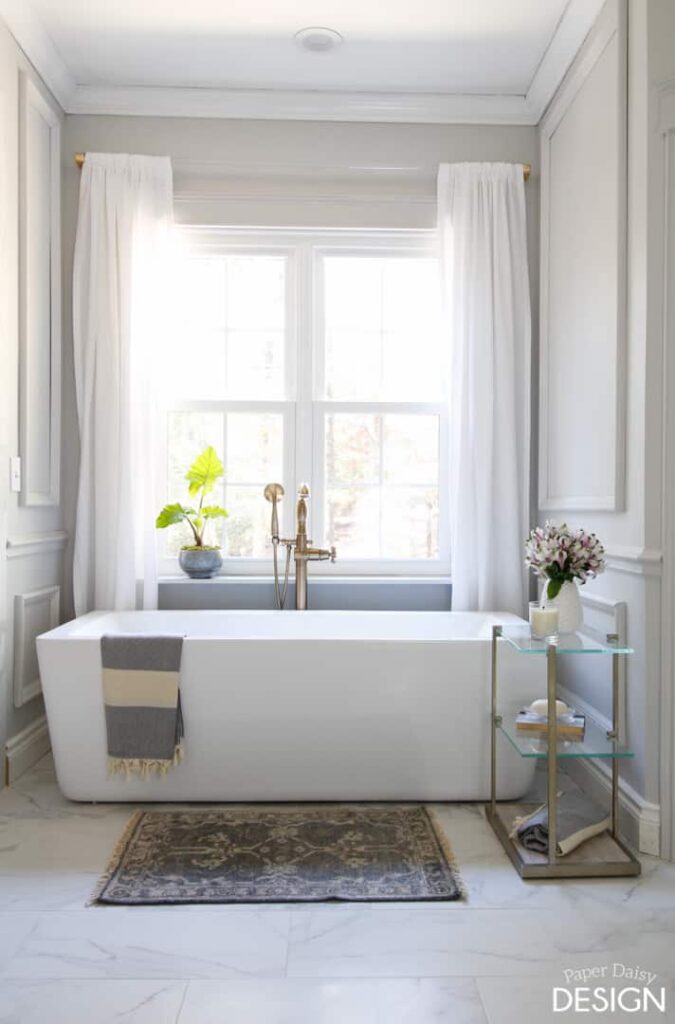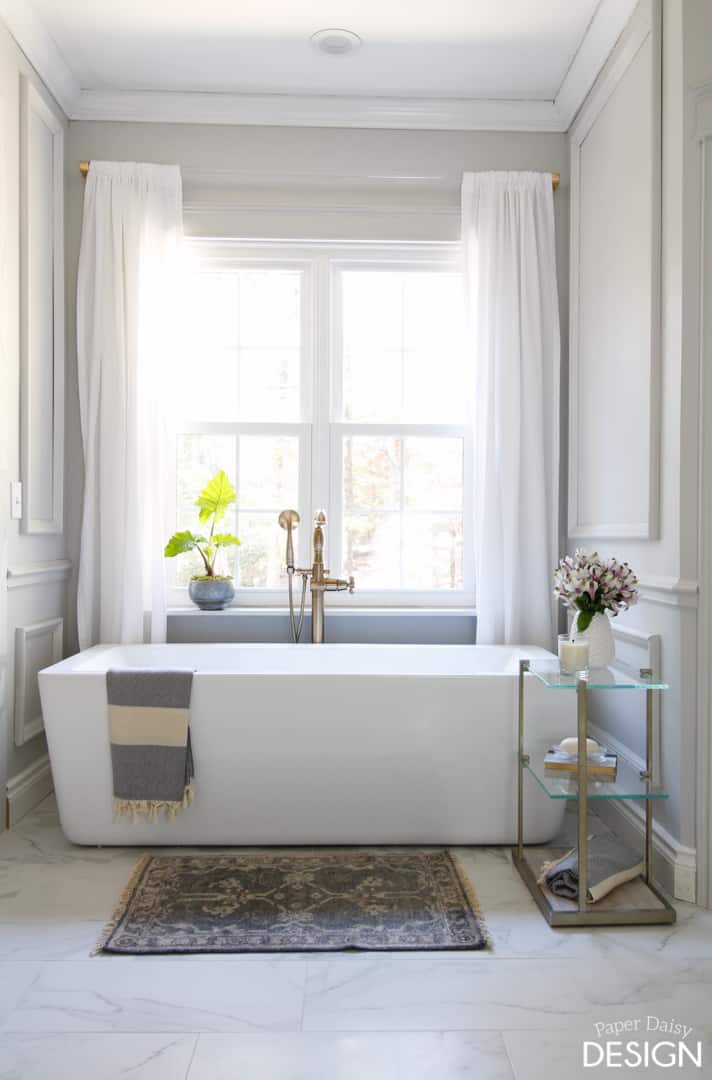 Let's circle back in time a little first for some back story on this room.
We closed on our foreclosure home (we call it the Trail House Reno) back in April.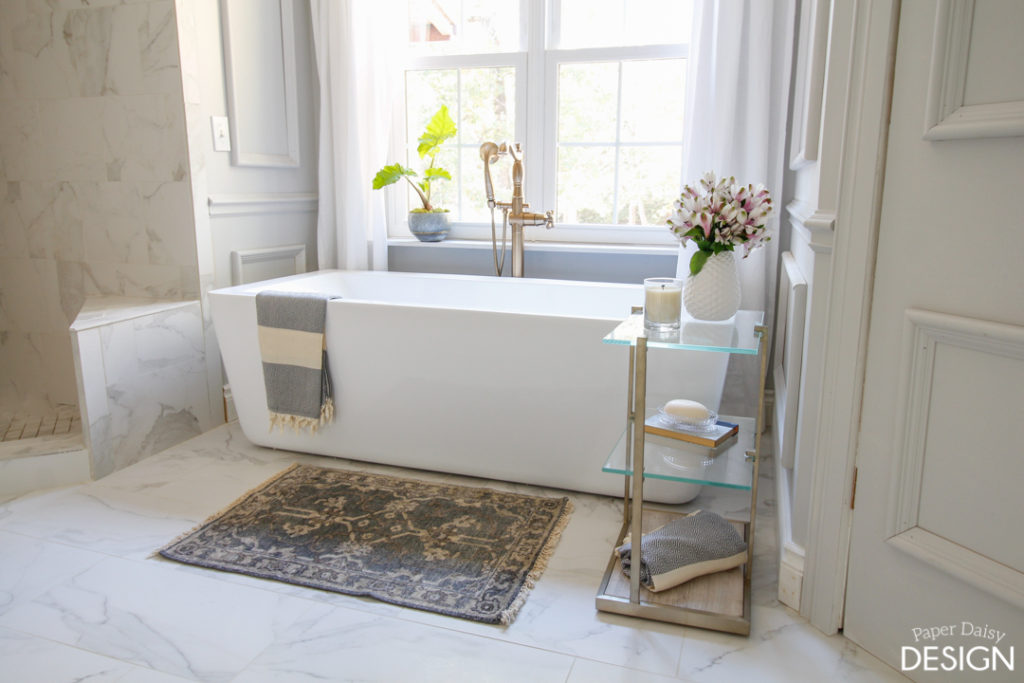 Becuase the exterior the house was receiving some serious renovations we did not move in for several months.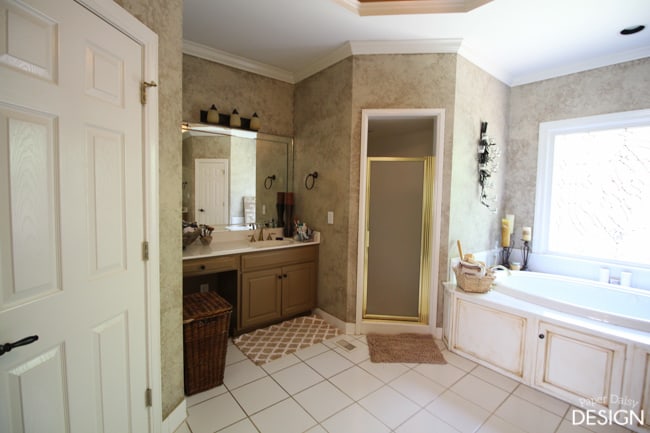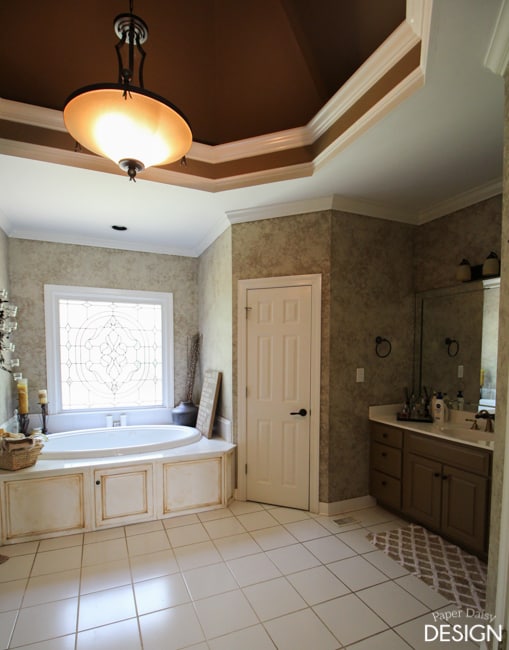 To avoid having to live in a demolition zone we completely gutted the bathroom the weekend we closed. But that meant that once we moved into the house in June, we had no toilet on the first floor, much less a master bathroom. Remodeling your own bathroom can be a difficult and stressful time, so having the right company to help you with your remodel can be worth the time and effort if you are interested in finding out more you might want to check out this page for information or even inspiration.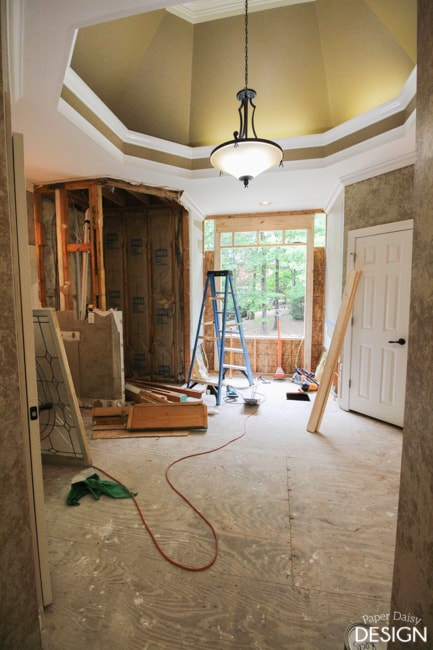 Even after all these months of schlepping it upstairs to shower, I do believe the inconvenience of living without a bathroom was worth the wait. It looks a bit different now. Right?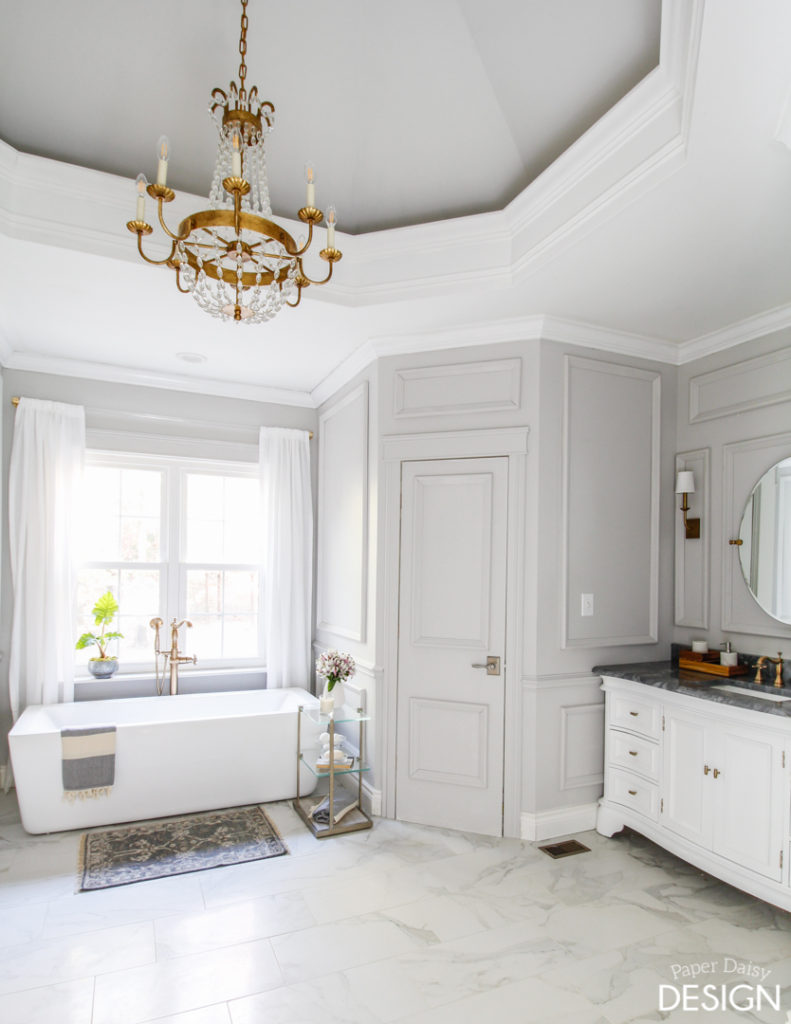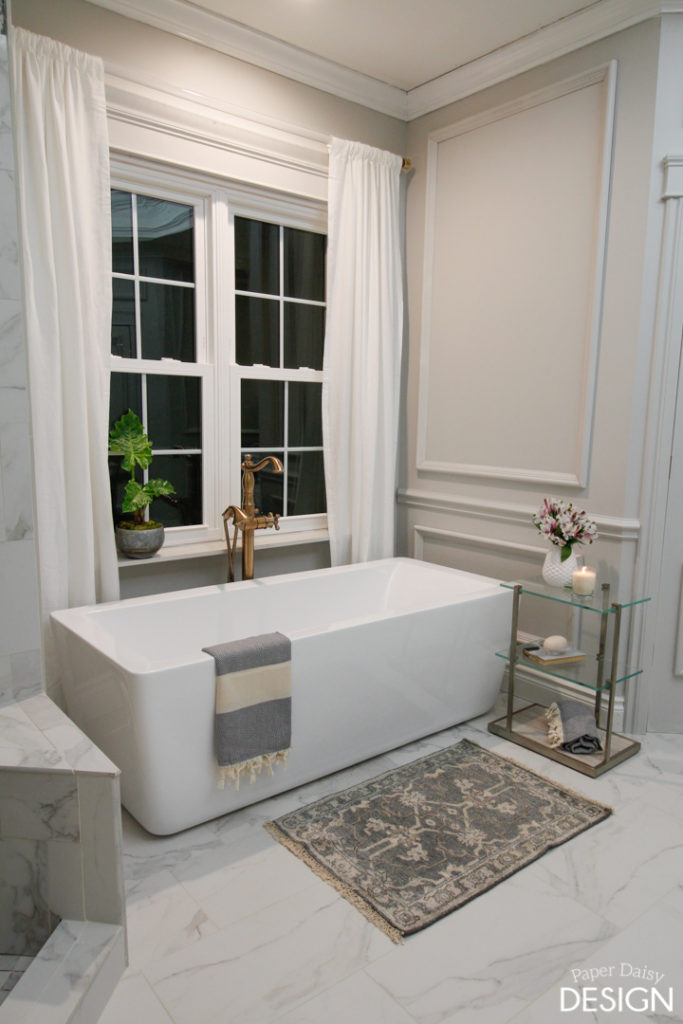 I am extremely proud of how my vision for the room has come to life. The opulent marble master bathroom is what I've been calling it.
Because nothing says opulence better than marble, well except marble and gold and molding! That has a nice ring to it, don't you think?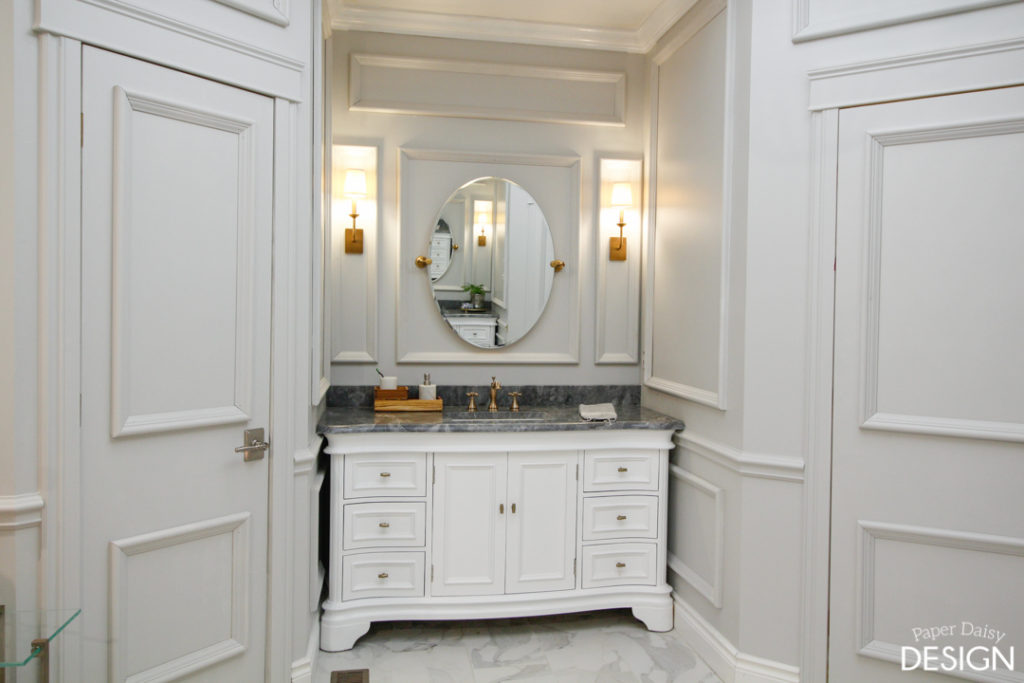 The amazing marble porcelain tile is from South Cypress. I couldn't be happier with the look. Which is saying a great deal from a person who set 3,000 pounds of Carrera marble tile in my last One Room Challenge.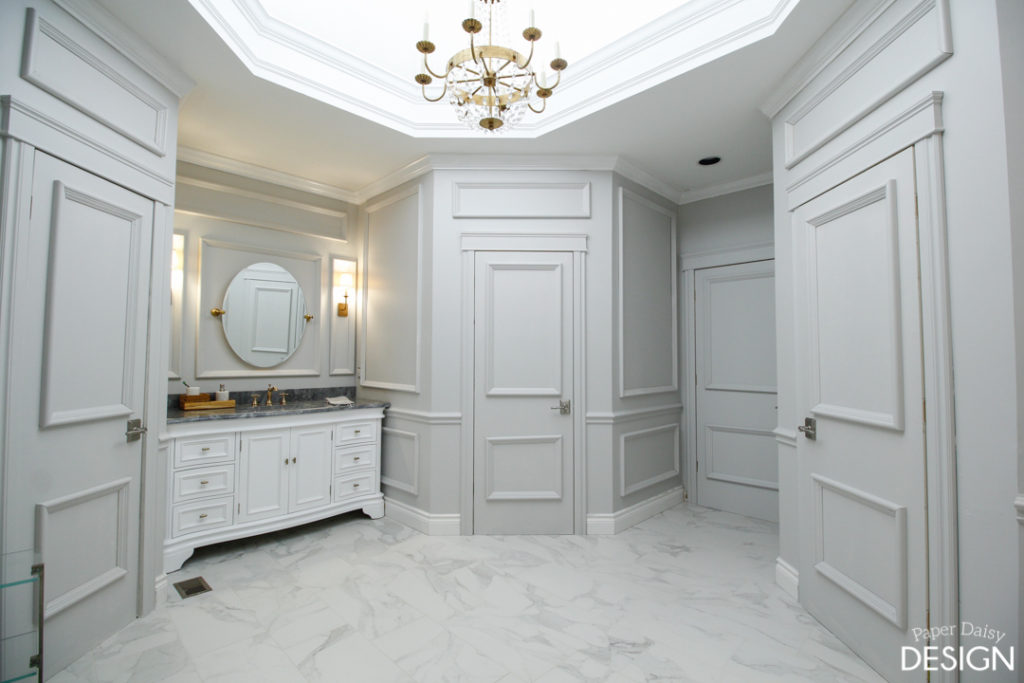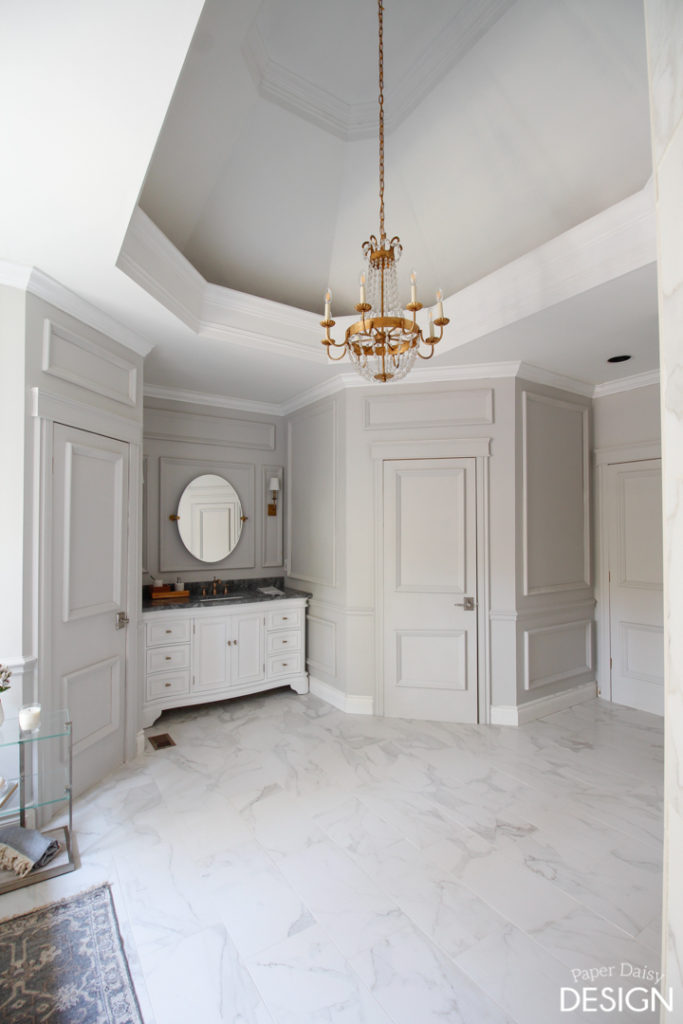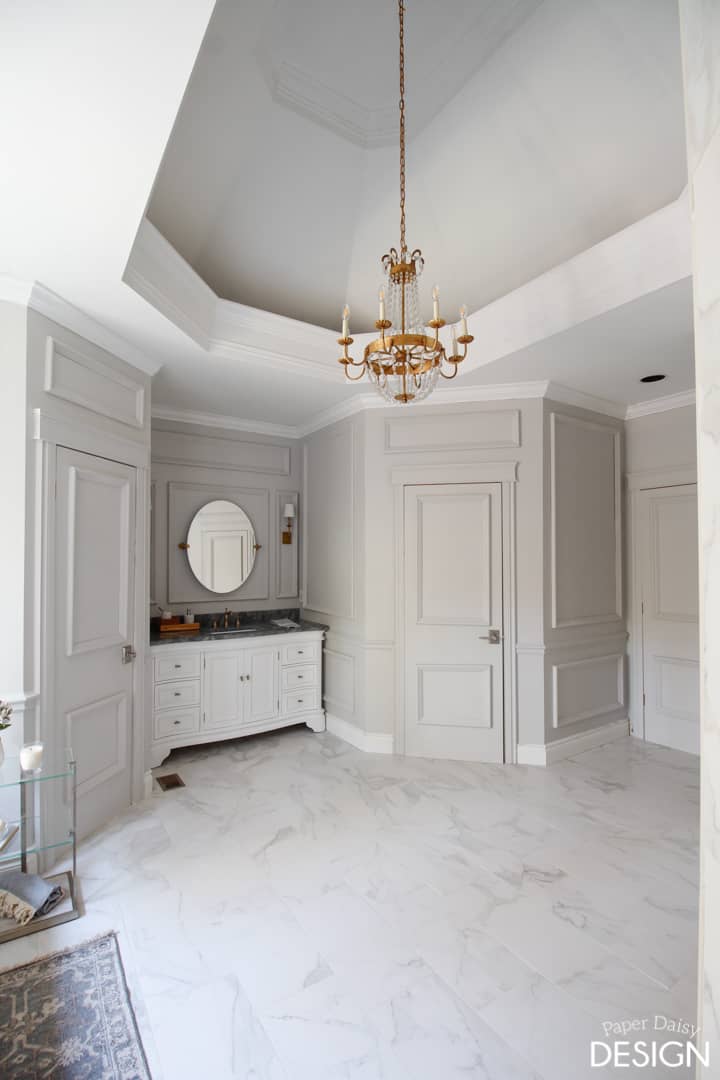 The look and even the feel is just like Calcutta marble. It has a beautiful, honed quality to it that really sets it apart from other marble look tiles. I use the best steam mop for tile and it makes them look good as new everytime I use them. I don't regret getting tiles at all!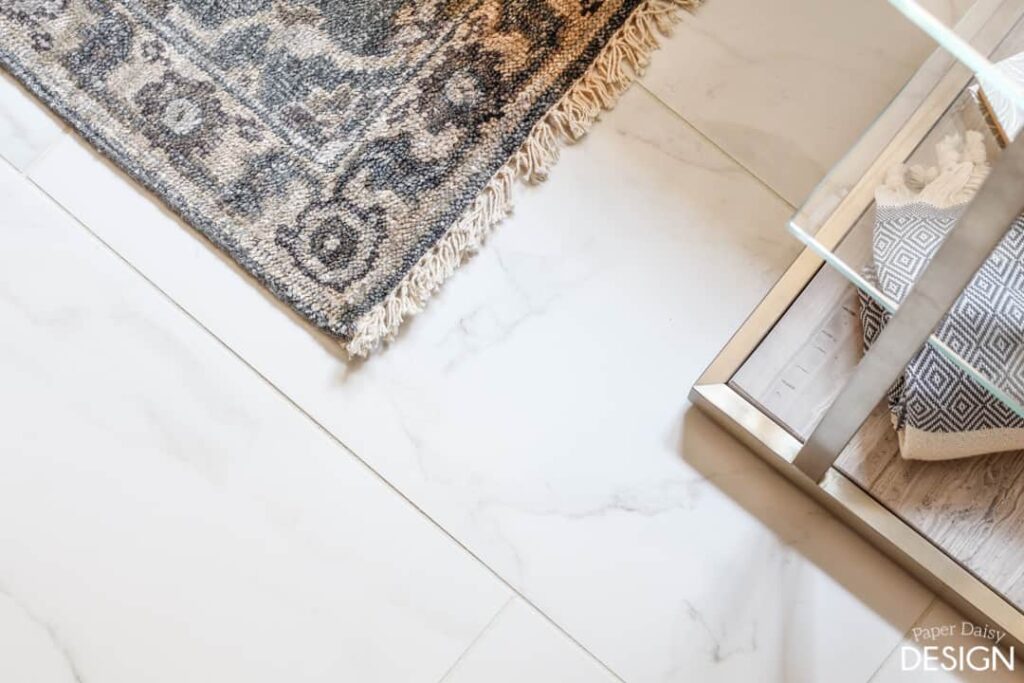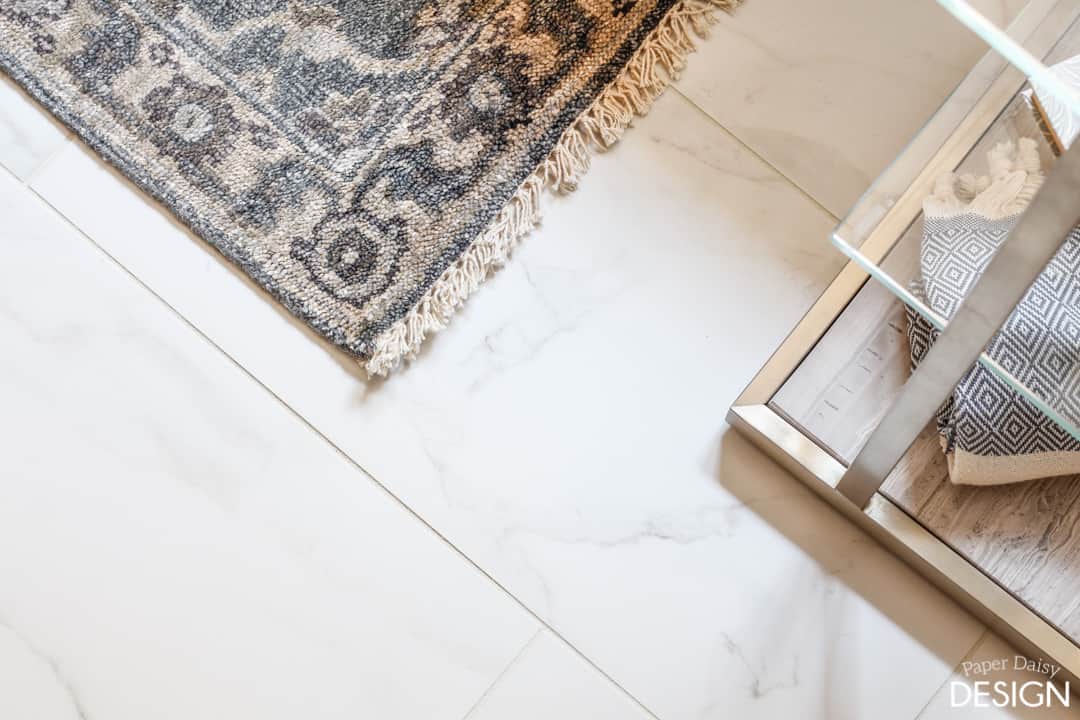 The vanities are free standing units that just barely fit in two recessed niches. The gorgeous marble installed on top is called Arabescatus and is cut with a bullnose edge.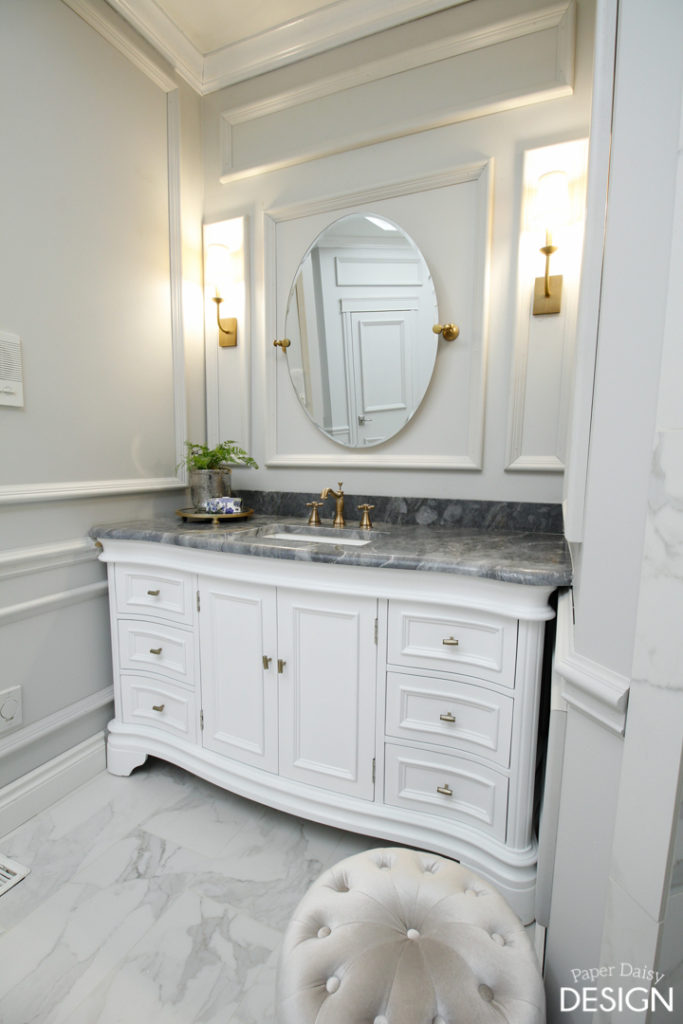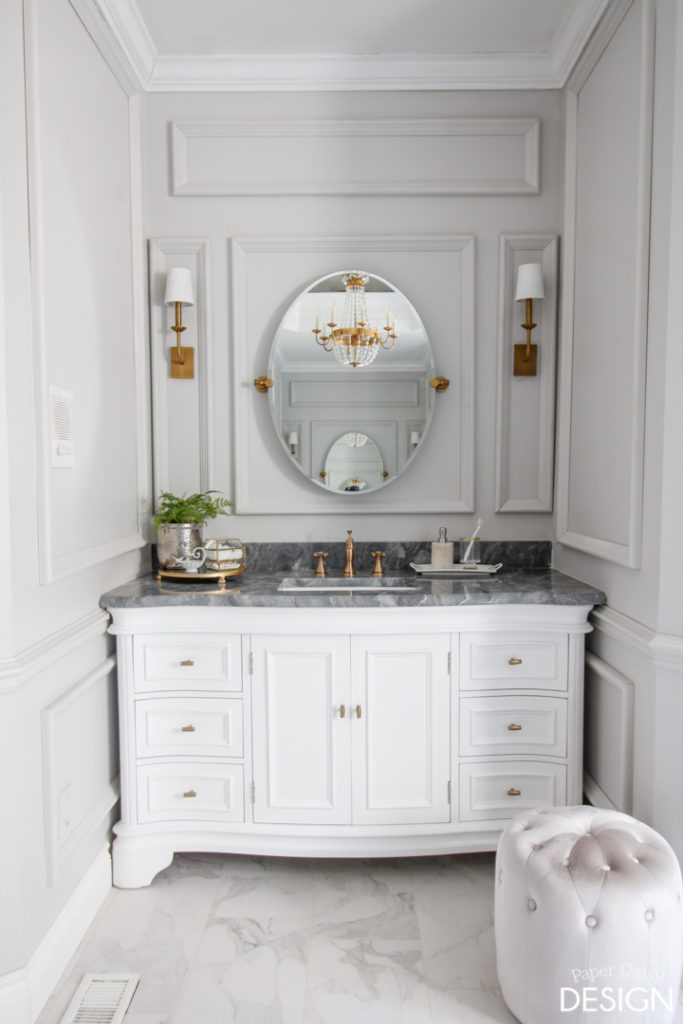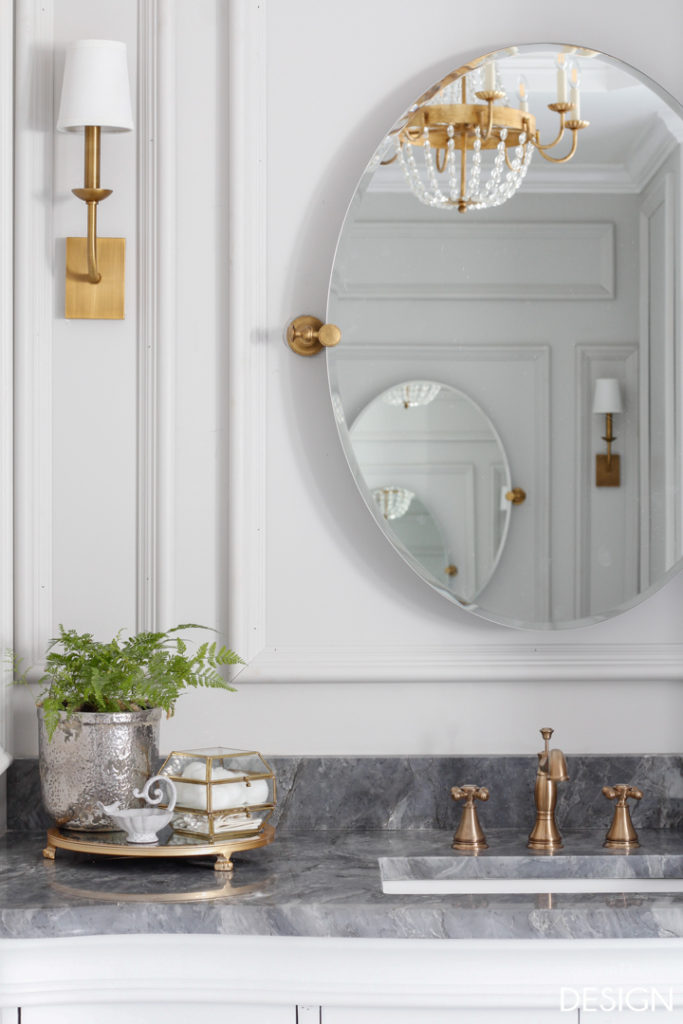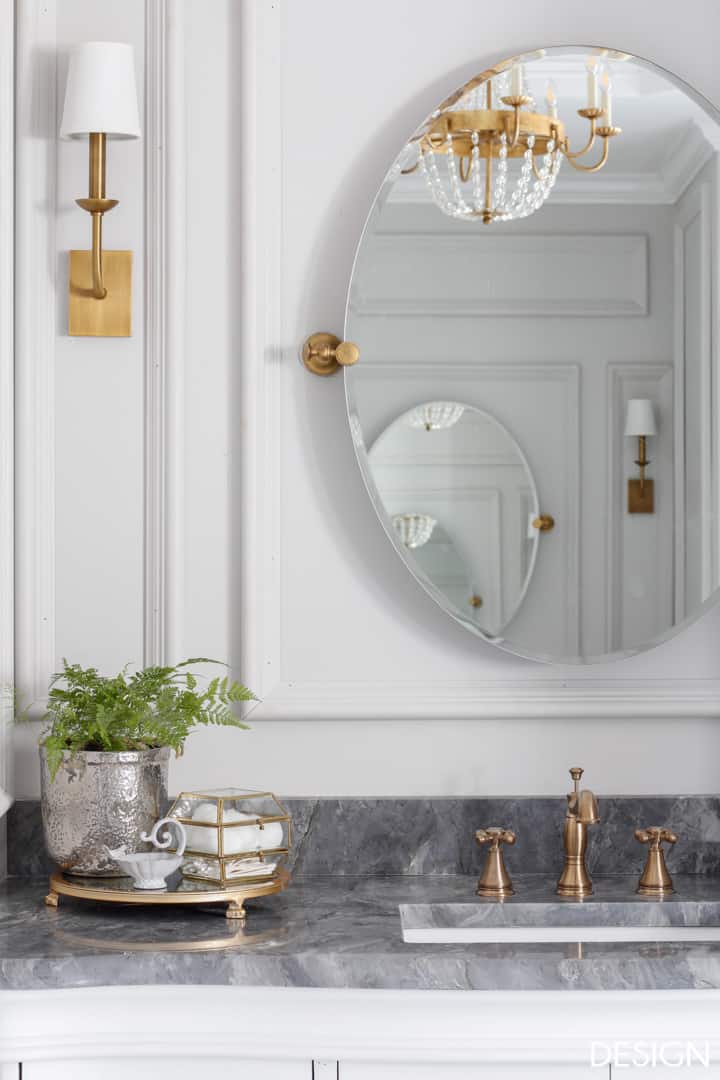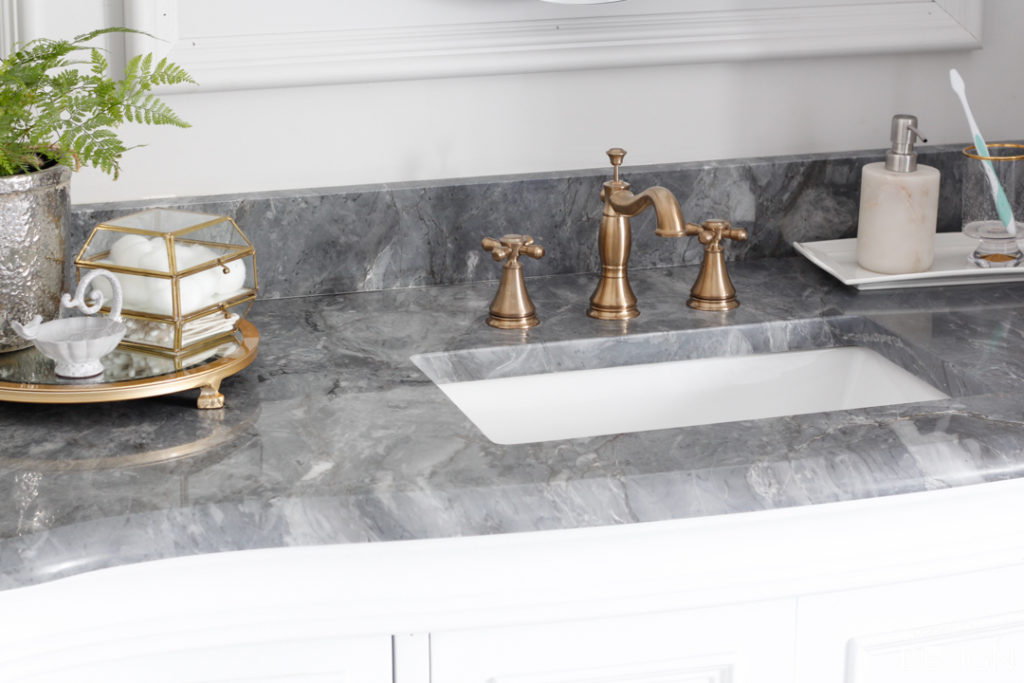 The molding from Metrie sets the stage for the overall feel of the room. The whole design plan for the room hinged on using the molding to create a more cohesive look. The moldings bring substance to each wall and the custom doors with matching trim details help to reduce the visual clutter of the many doors and angles.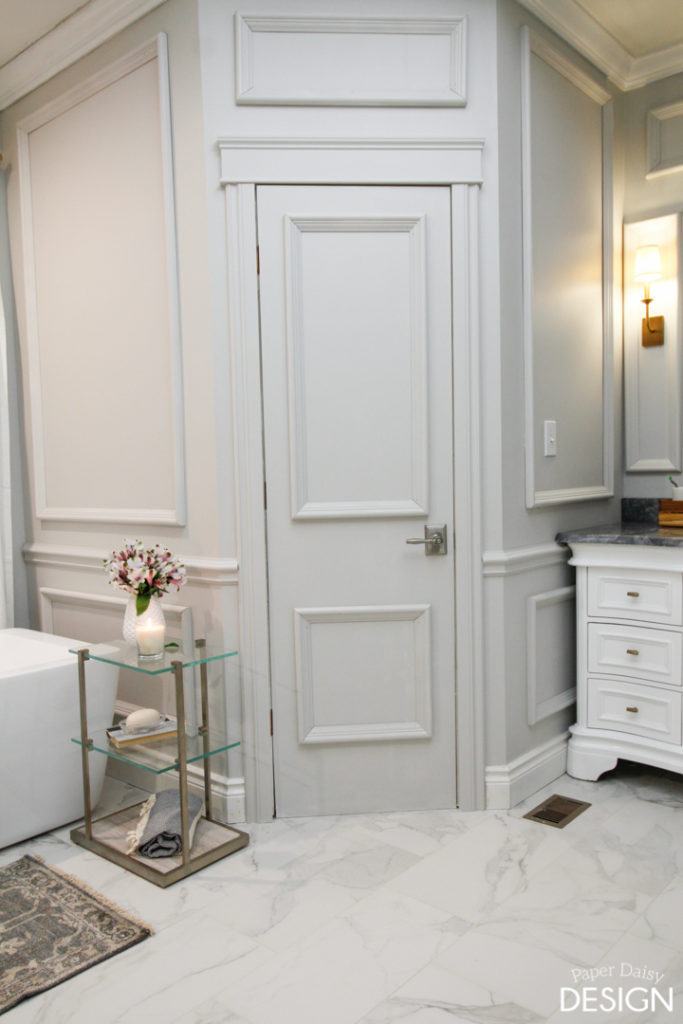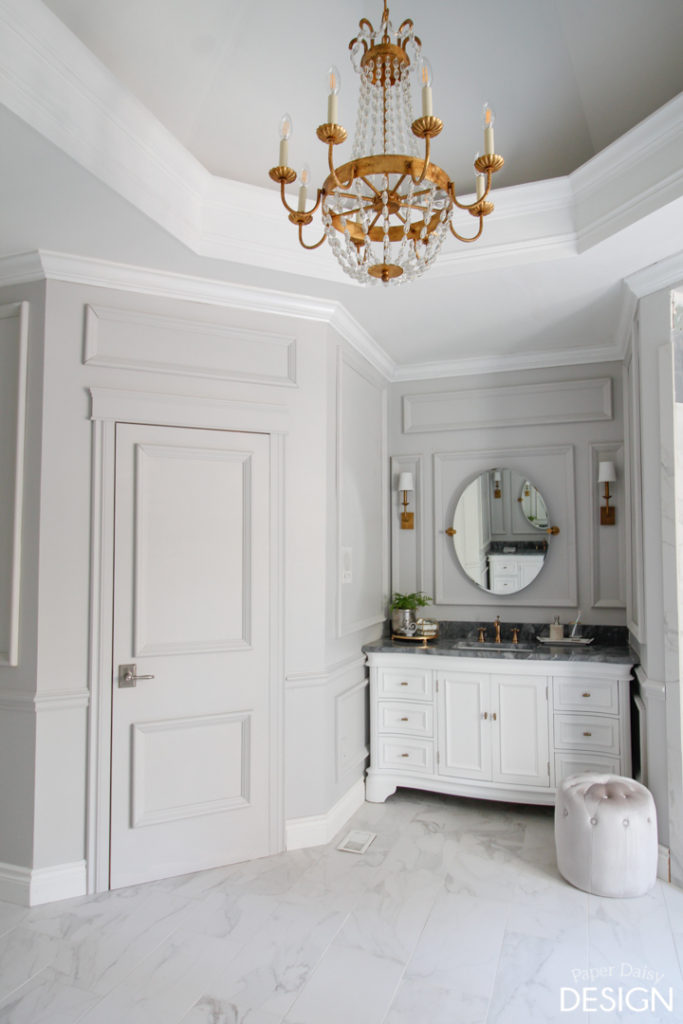 I decided to use satin nickel door hardware from Schlage on the doors for a softer, more quiet look than the oil rubbed bronze used in the rest of the house.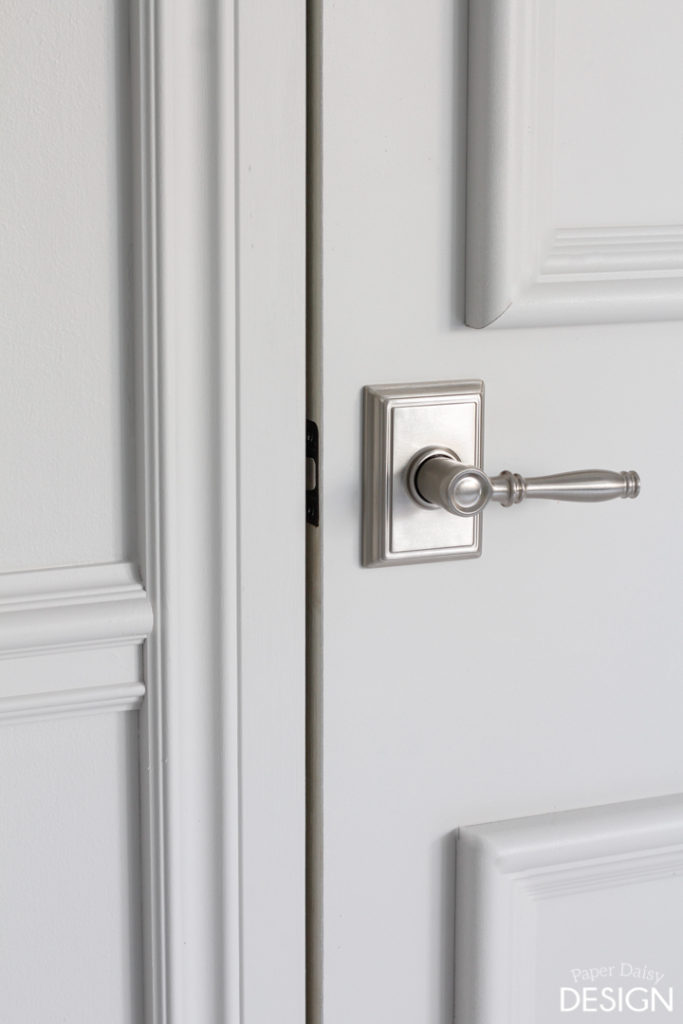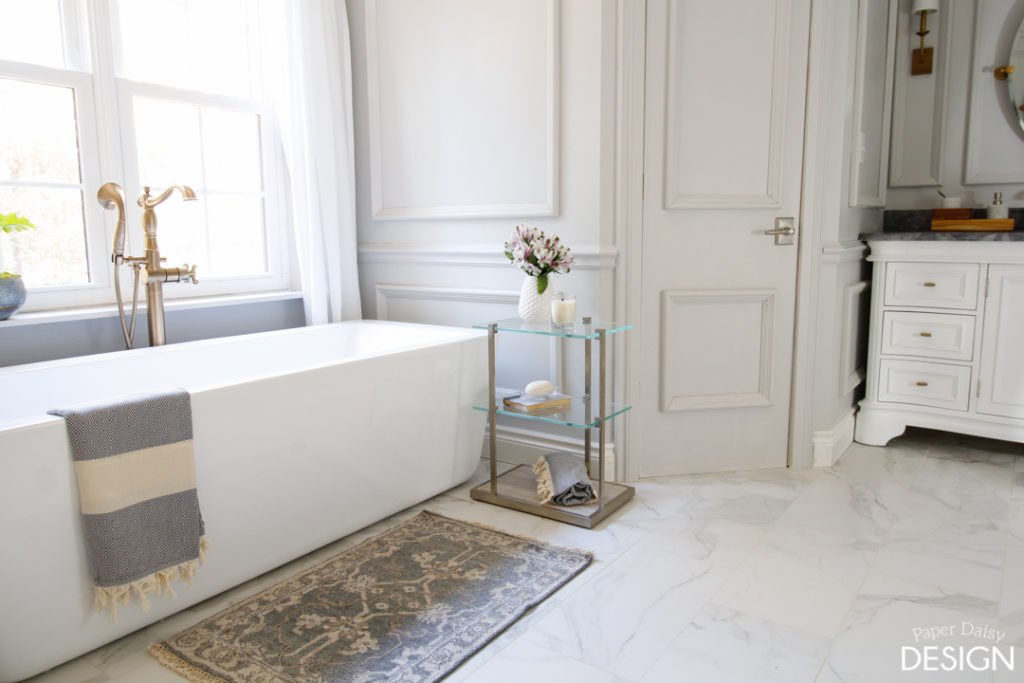 And I will just go ahead and admit that I love the new tub! Six months without a tub is really just too long. I also can't wait to fire up the heated floors.
The heated floors was another luxury, like the soaking tub that I didn't know I needed until we remodeled our last master bathroom.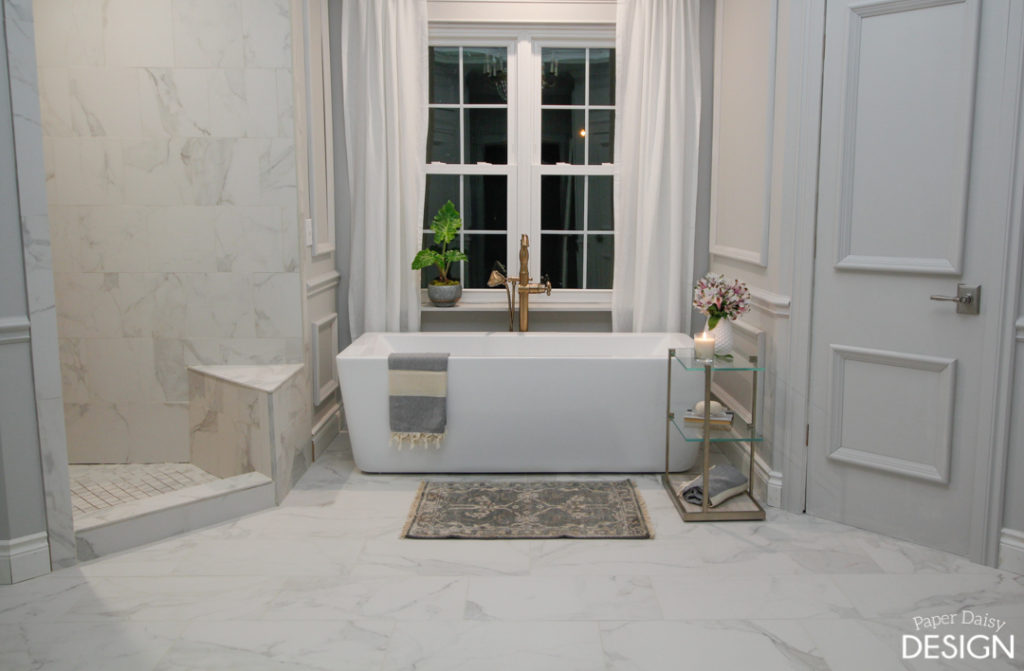 As I mentioned, this One Room Challenge was not without its share of hiccups. Somehow we miscalculated the amount of tile for the shower. I also ran out of grout late Wednesday and the shower glass panel can not be installed until next week.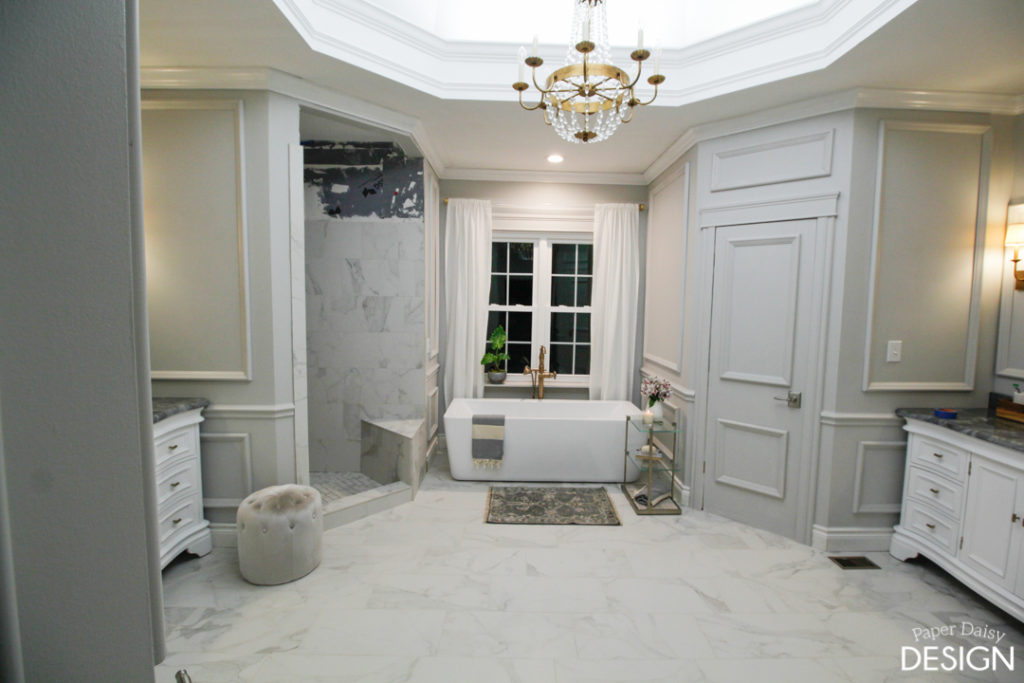 In the hours I spent tiling, I had plenty of time to think about many things.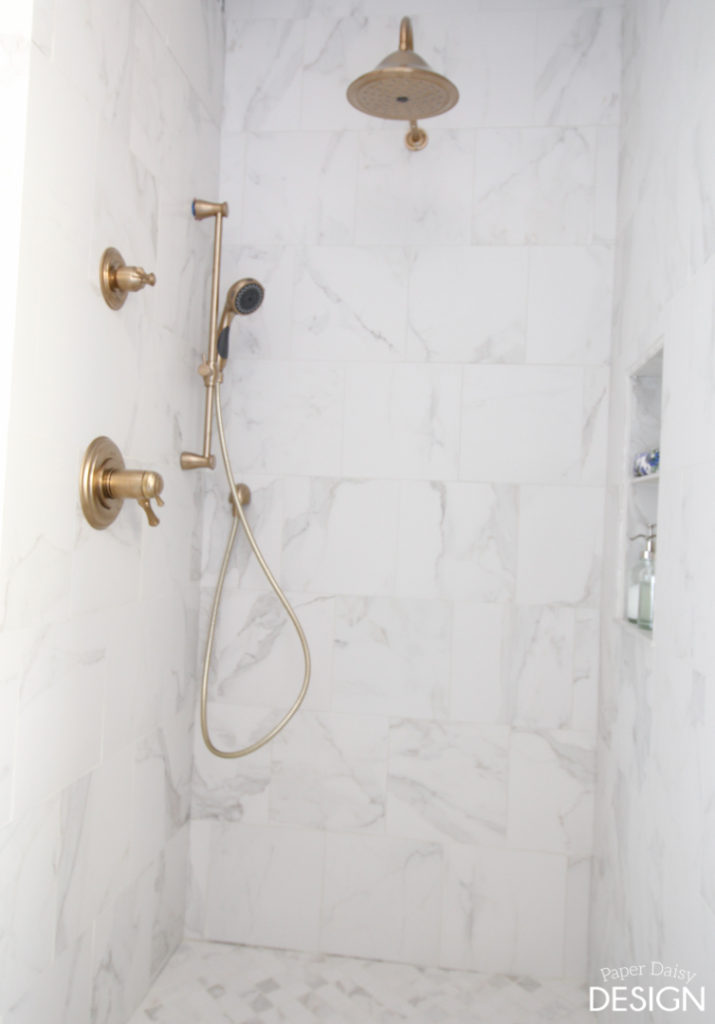 I decided to not only continue sharing tutorials about each of the projects, but also a complete behind the scenes. I think it will be entertaining to watch the room evolve. So be sure to follow me on your favorite social media or subscribe to my blog feed here.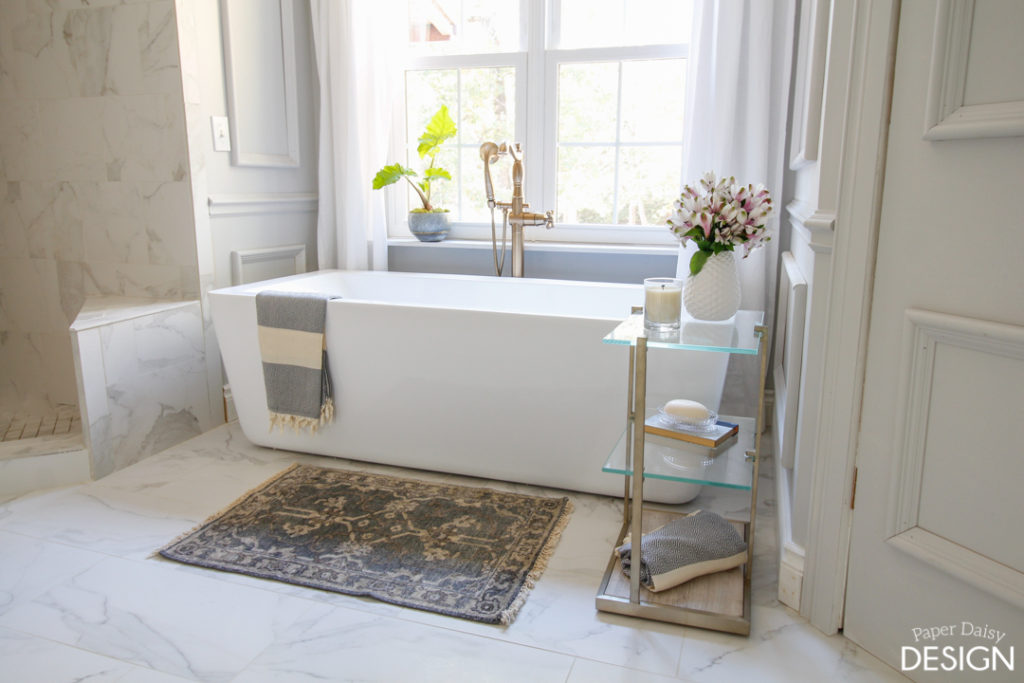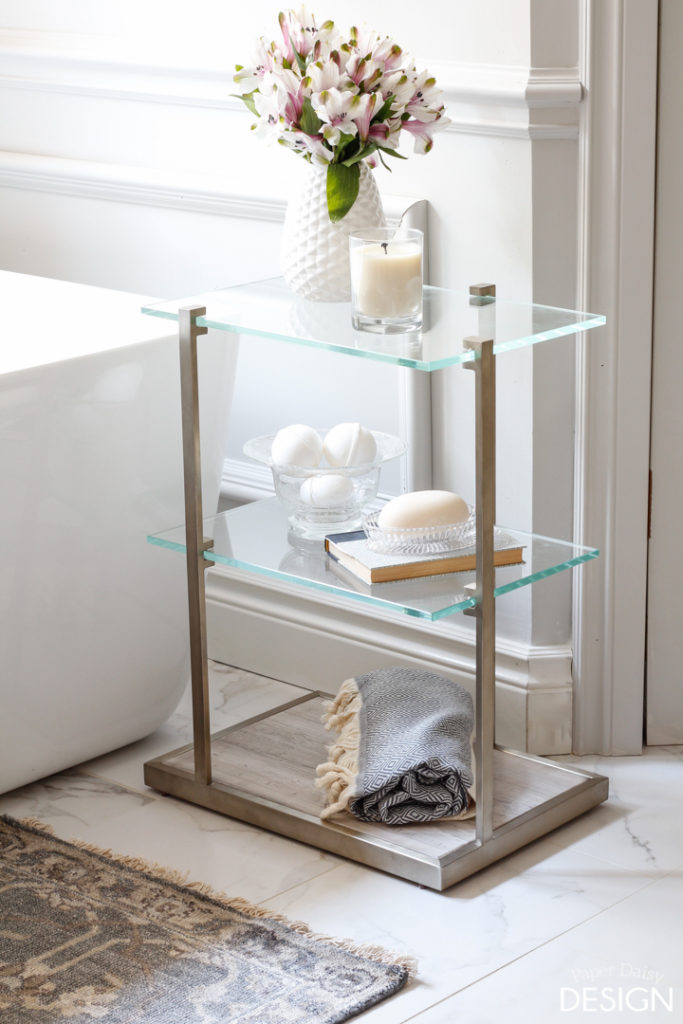 Oh, and in case you missed my mini-reveal last week, here's a look inside the water closet.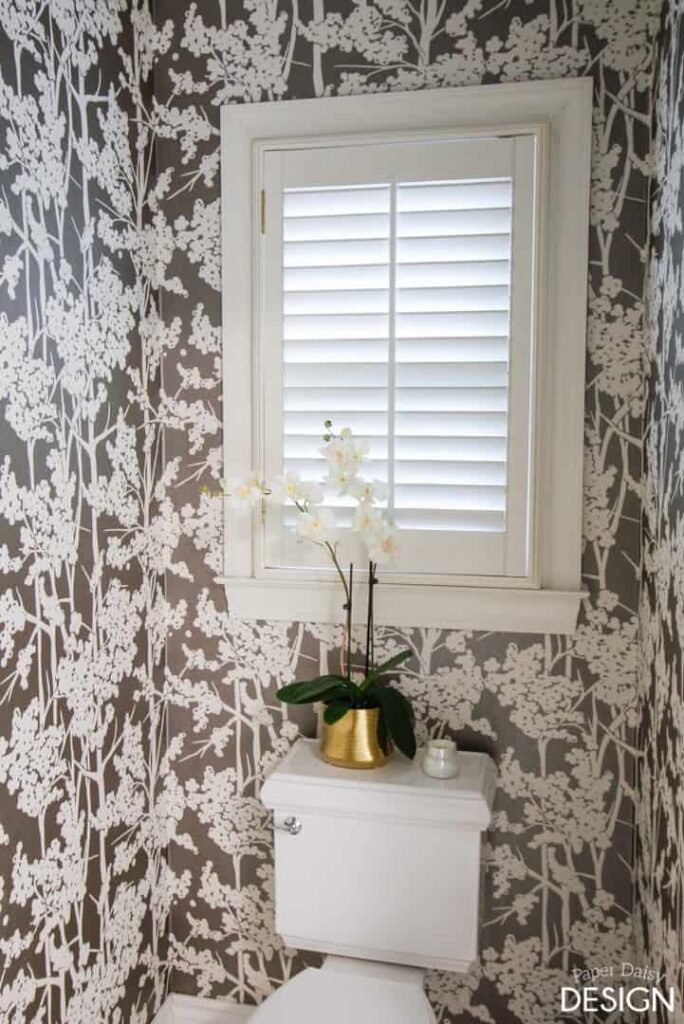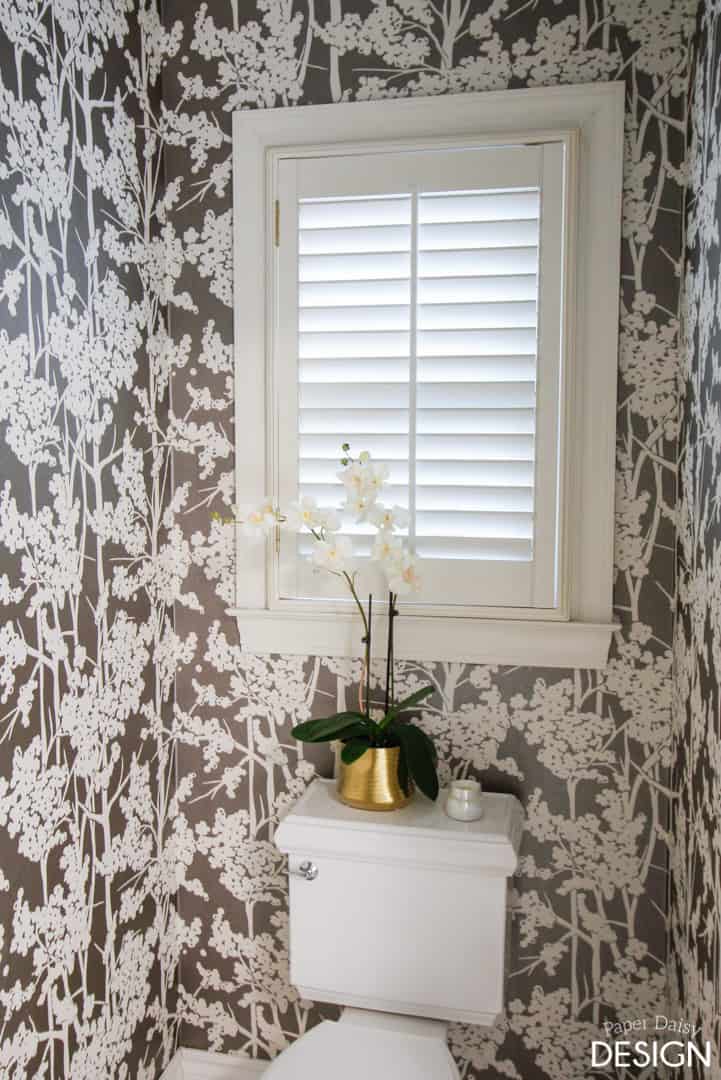 This wallpaper from Wallpaper Boulevard is just stunning in real life. It has a beautiful iridescent quality that is hard to capture with a camera.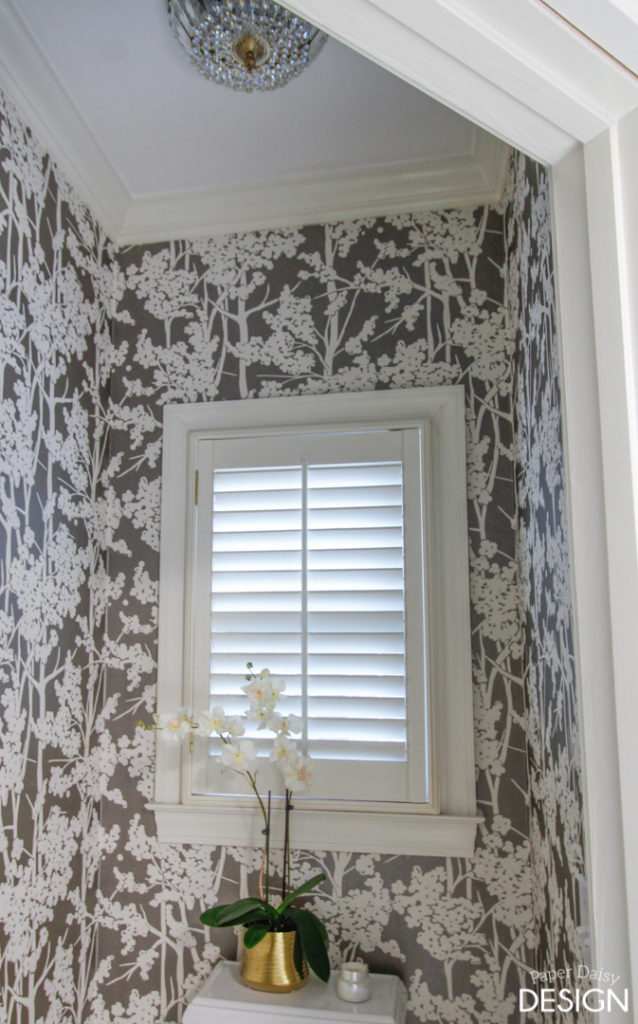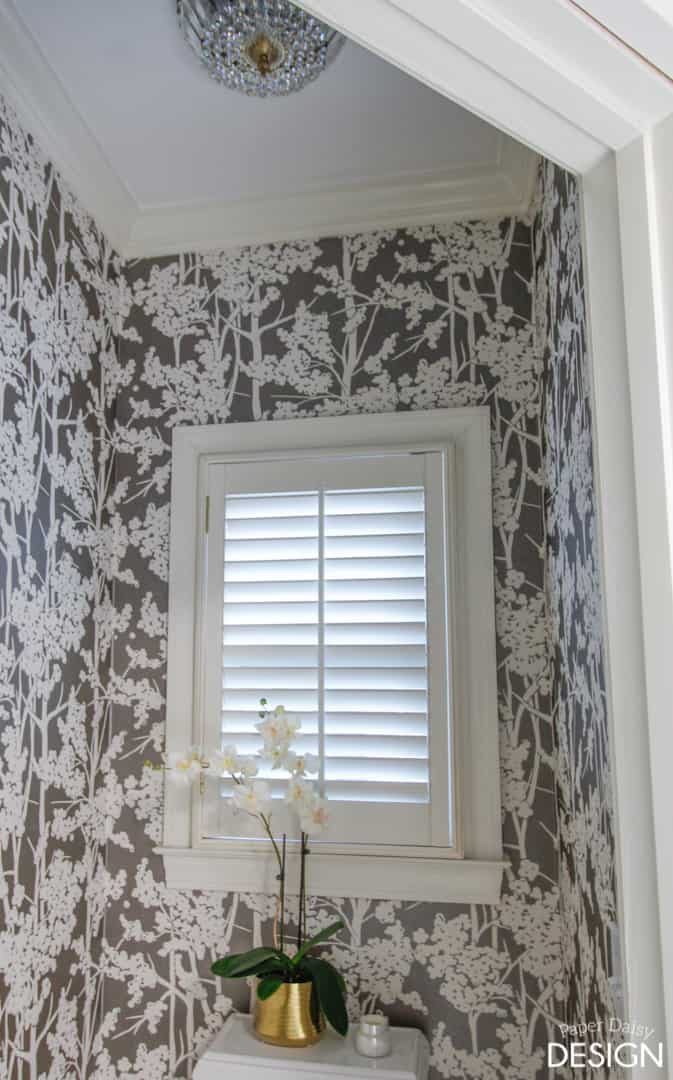 I hope you take some time to visit the other bloggers participating in this season's One Room Challenge. If you like home decor, going through them will likely be just as inspirational as flipping through your favorite magazine!
I'll be updating this post with a more detailed source guide. Here are a few of the key elements.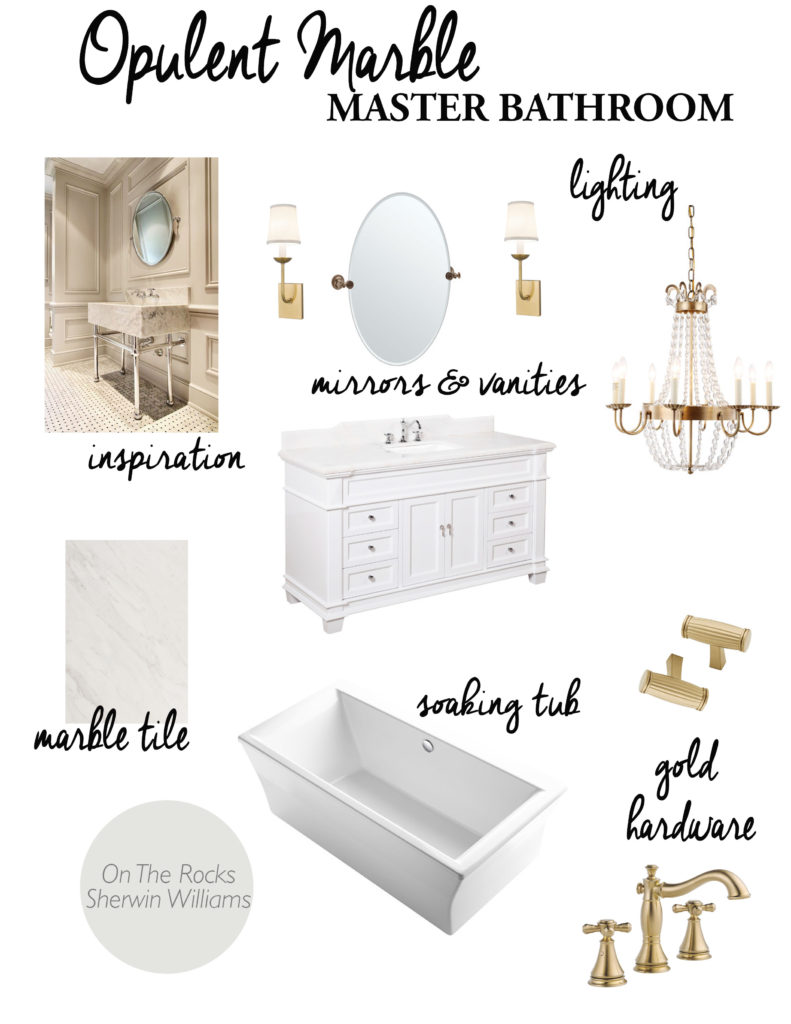 MARBLE LOOK TILE | CHANDELIER | SCONCES | VANITIES | SOAKING TUB | FAUCET | MIRROR || CABINET HARDWARE
TURKISH TOWEL | RUG | FLUSH MOUNT CHANDELIER | PAINT
affiliate links
I am extremely grateful for the support of the two main contributors to this season's One Room Challenge. Thanks to
Metrie and South Cypress, as well as Schlage, Wallpaper Boulevard & D. Lawless Hardware for adding so much
to this renovation project.
Wallpaper Boulevard & D.Lawless Hardware