Today marks the beginning of the Spring 2022 One Room Challenge™ and I am thrilled to share more about the space and the changes that lie ahead.
If you are new around here, I am Leslie I now work full time as an interior decorator and renovation consultant. I started blogging about home interiors and DIY in 2011 and have participated in 10 One Room Challenges. To say this bi-annual event has changed our homes and my life even, is not an understatement.
This is now my 11th season participating in the One Room Challenge™. With more than 13 room makeovers complete I have visual proof that this challenge changes homes and lives. Many of those transformed rooms are even being enjoyed by other families! (If that math seems a little off to you, it is because in my 8th season I was honored to be a Featured Designer and I tackled our living room, dining and foyer.)
And how exciting is it that the One Room Challenge™ is celebrating it's 10th year!! Many thanks to Linda for having the vision to create an event to challenge and inspire designers and design enthusiasts all over the world to complete a room makeover in 6-8 weeks! It's just incredible to see this community come together each season and cheer each other on!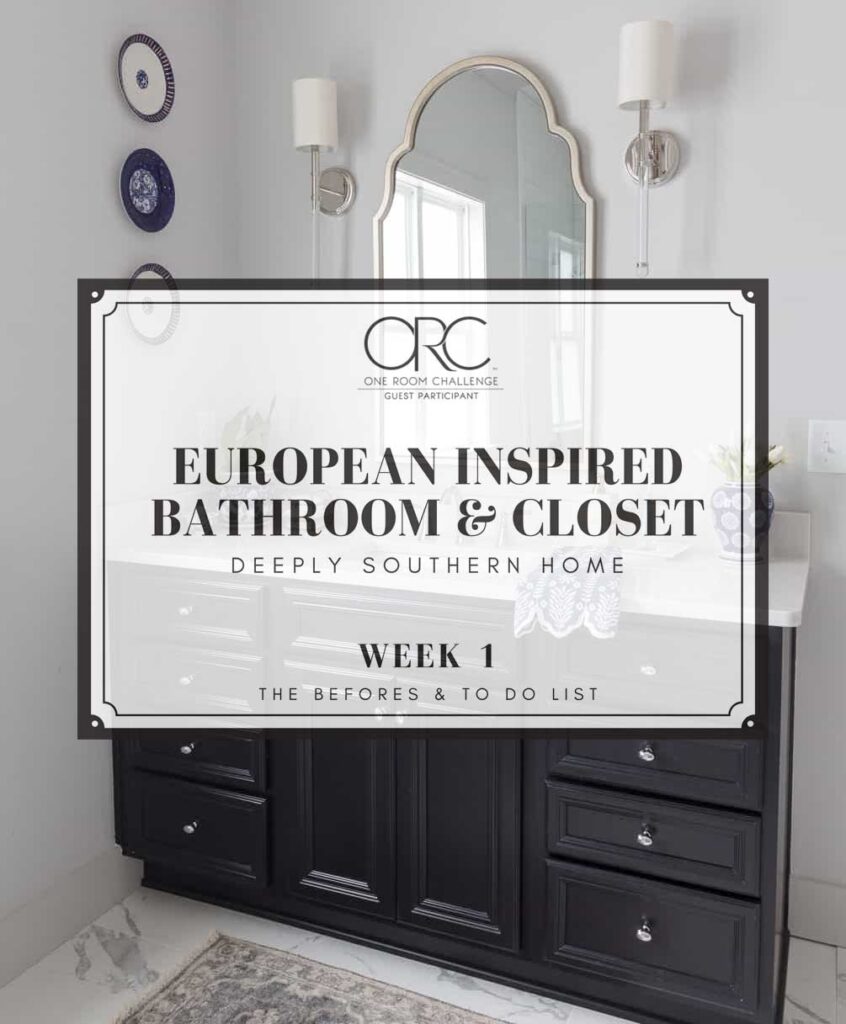 Our Primary Bathroom
I'm going to be completely forthright about this bathroom. The room is not in dire need of a makeover. We moved into our new home just 2 1/2 years ago. The finishes were fine. Heck, I even picked them out.
BEFORE of the Bathroom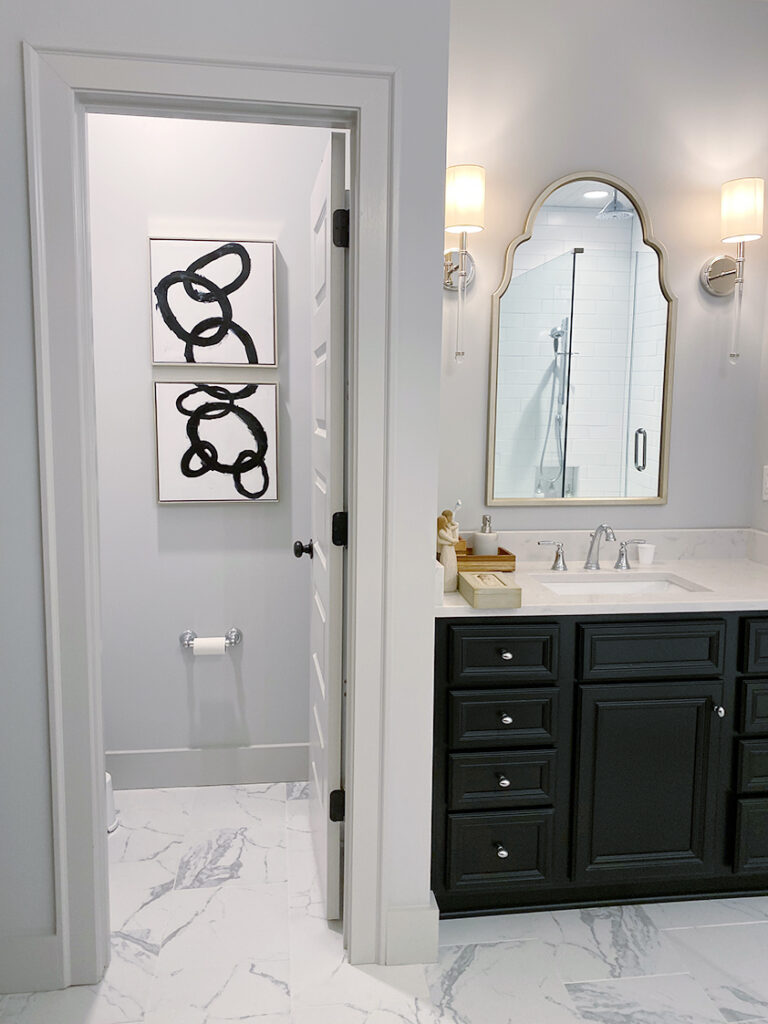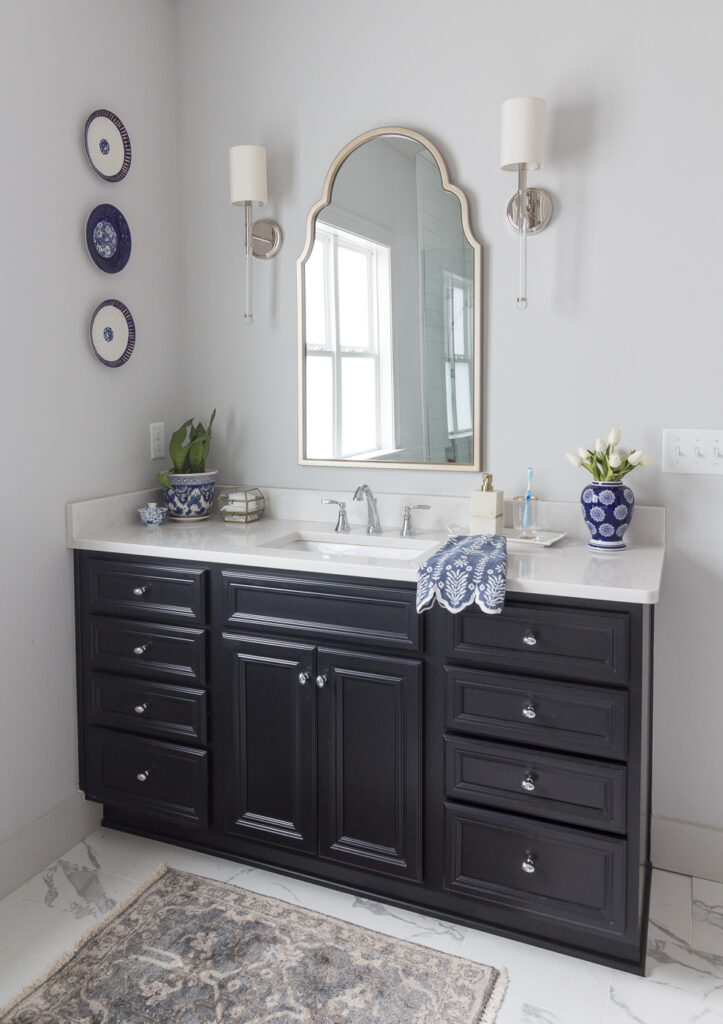 But of course this lacked any real style and the wall color was just okay. (I tried to stay within the allotted number of paint colors and options the builder offered.)
A year after we moved in, I gave the room more of a designer's touch and I was very happy with the results. You can see that full reveal here.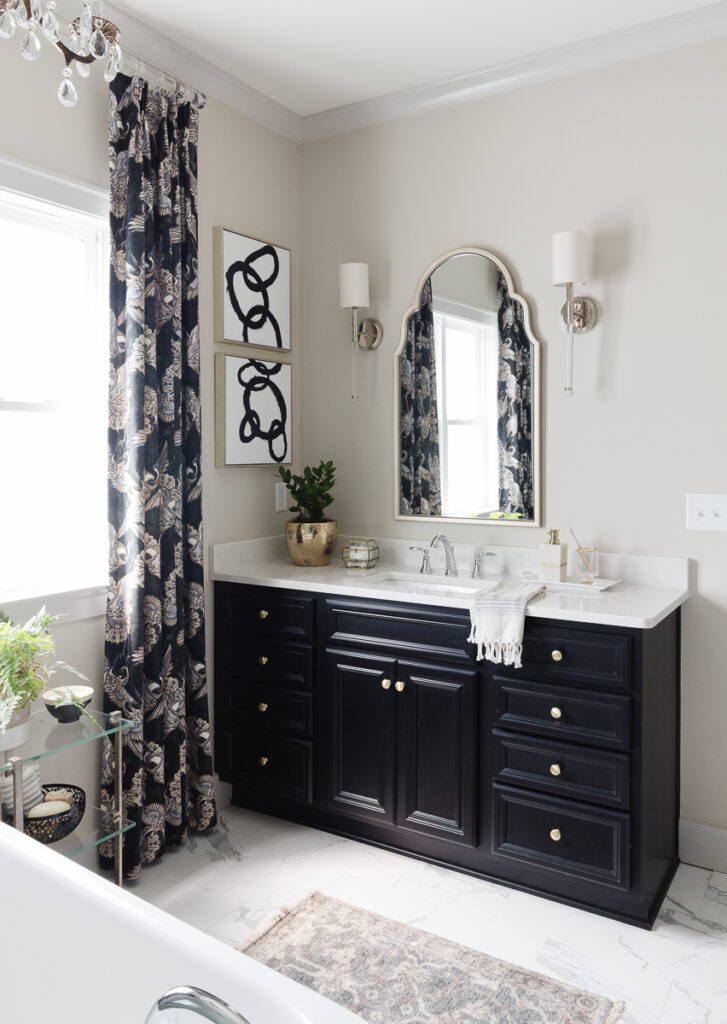 A new warmer paint color, custom drapery from Calico, new art and accessories brought out the very best of what was already there.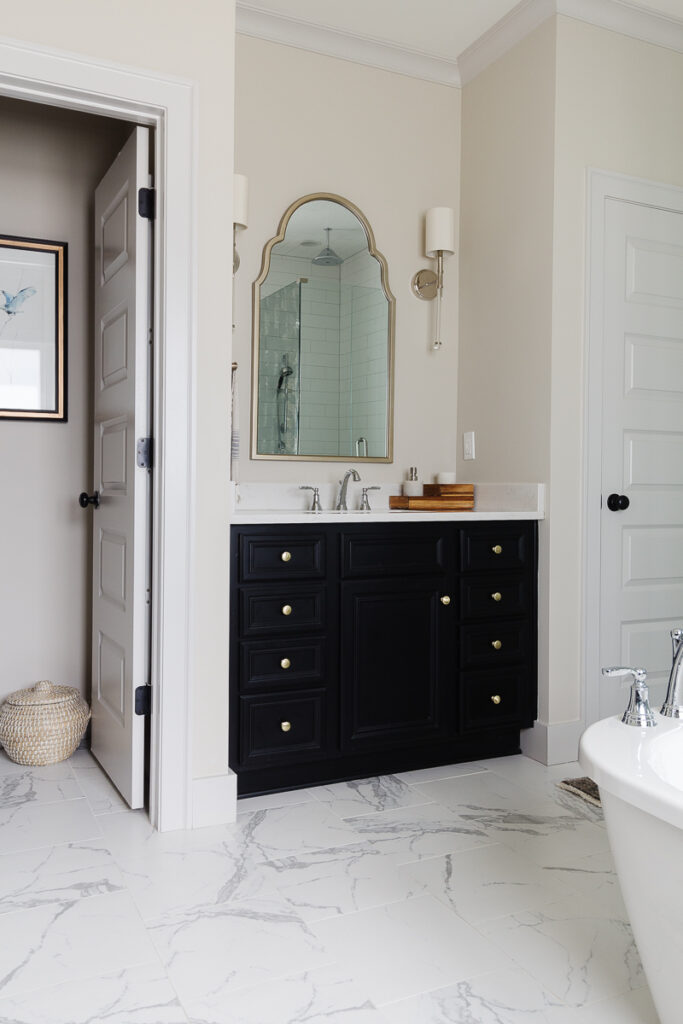 BUT,
But as good as this looks there is one big problem with the bathroom.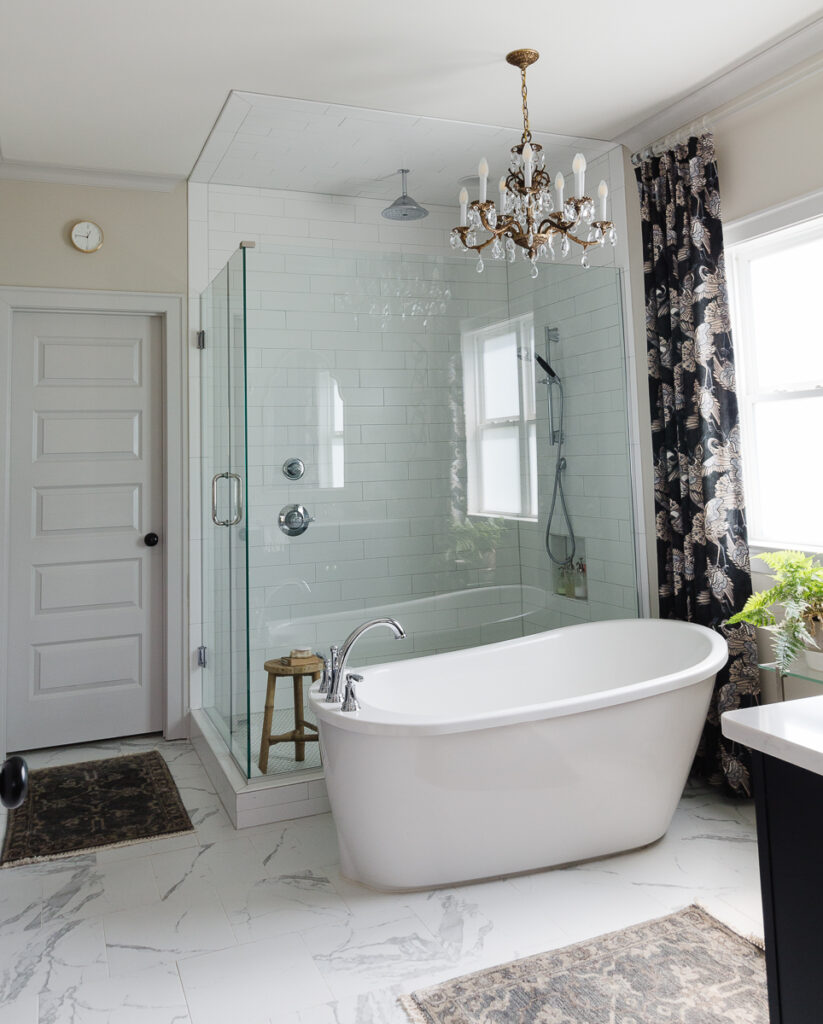 I wonder if you look hard enough, if you could tell from this photo what could be one thing that is inadequate or too small in this room?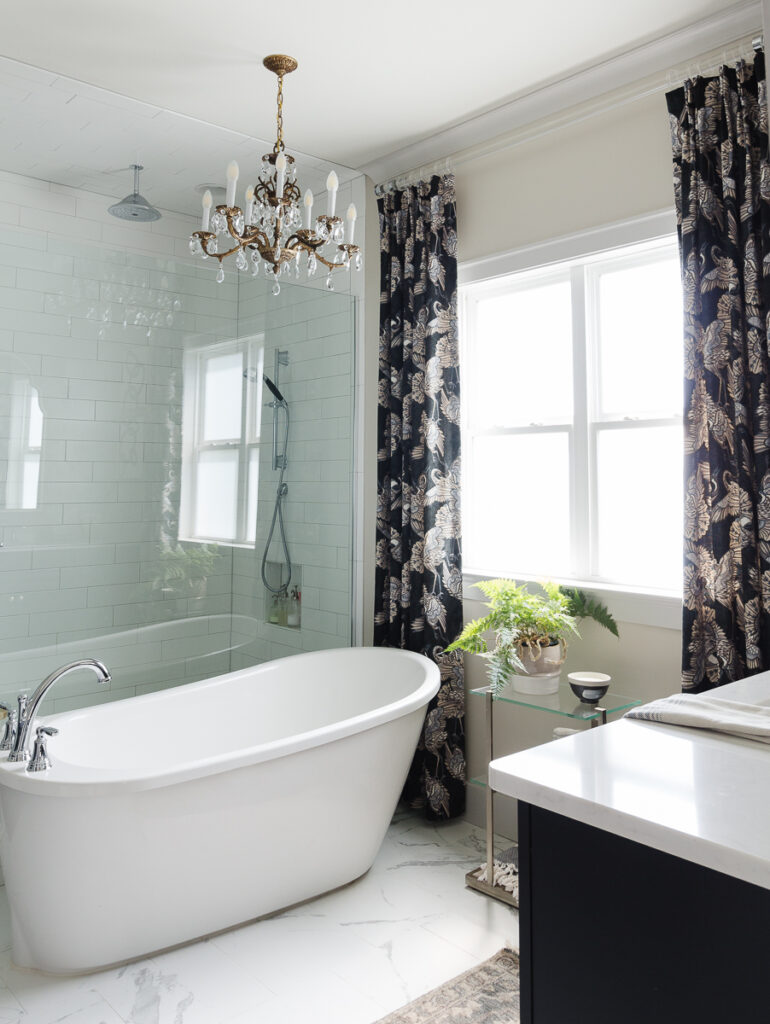 Did you guess? The bathtub! It was one of two bad options offered by the builder and it is too small to be enjoyed in any way. (I am only 5'1″ and if I can't stretch out in it, I can assure you no grown adult can!)
I know I'm probably going to get some grief over making over this room all because the bathtub is too small. But I became a bath tub enthusiast after this One Room Challenge in the fall of 2015. Before then I really had no strong feelings about soaking in a bathtub. I just picked a tub that fit the space, the budget and the design esthetic.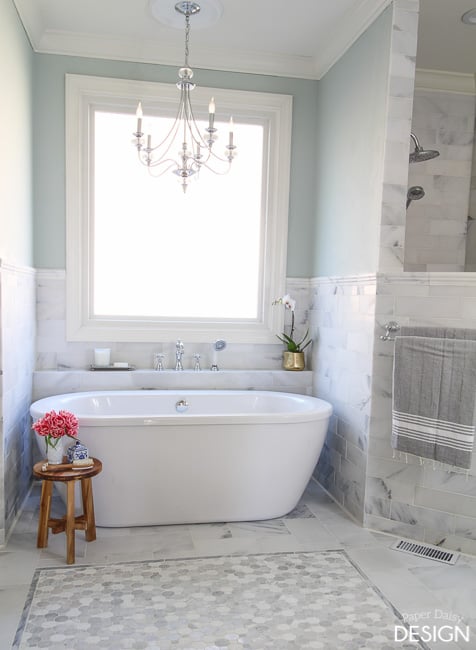 After developing a deep obsession with almost nightly soaks it was heightened after this bathroom makeover from the fall of 2016 ORC.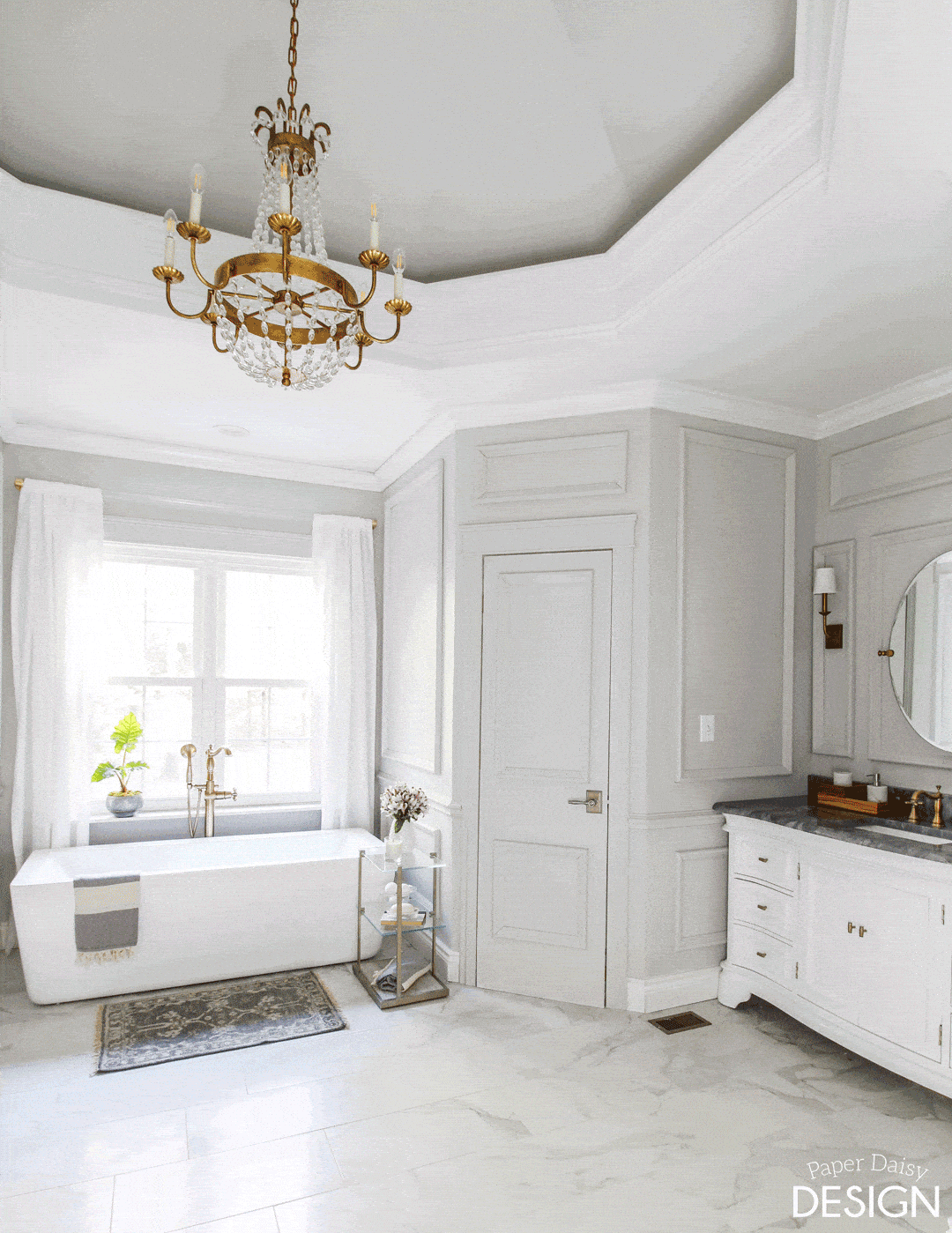 The other major change will be the floors.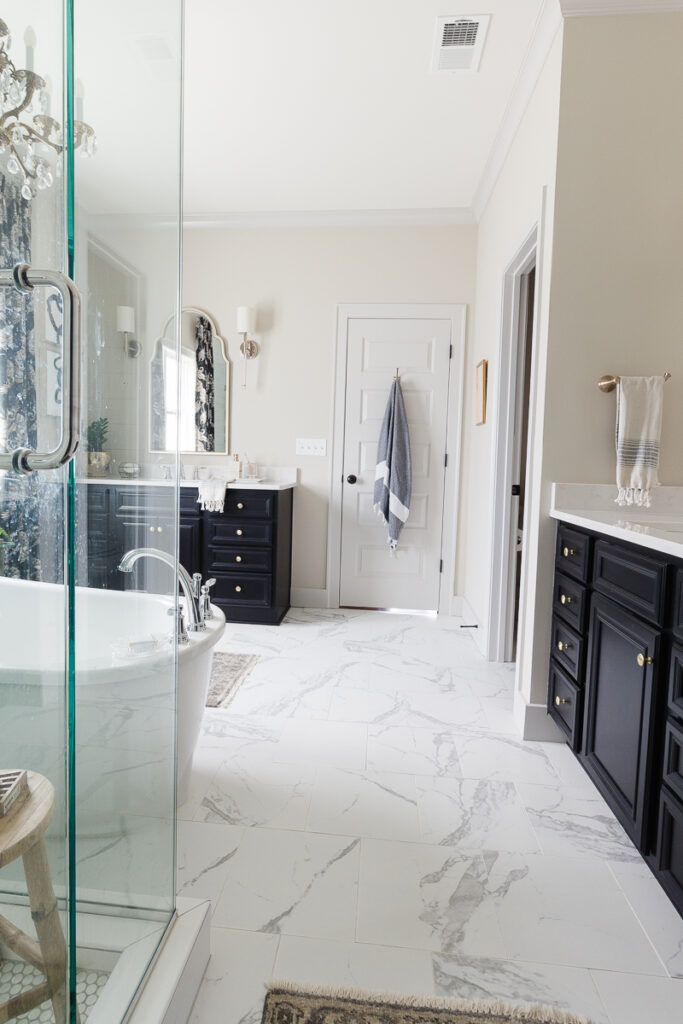 And again, nothing is really wrong with them either.
I actually still like the tile and the way the floor is laid. Changing the bathtub, should cause only minimal damage.
But, do you know what other feature those last two bathrooms had in common?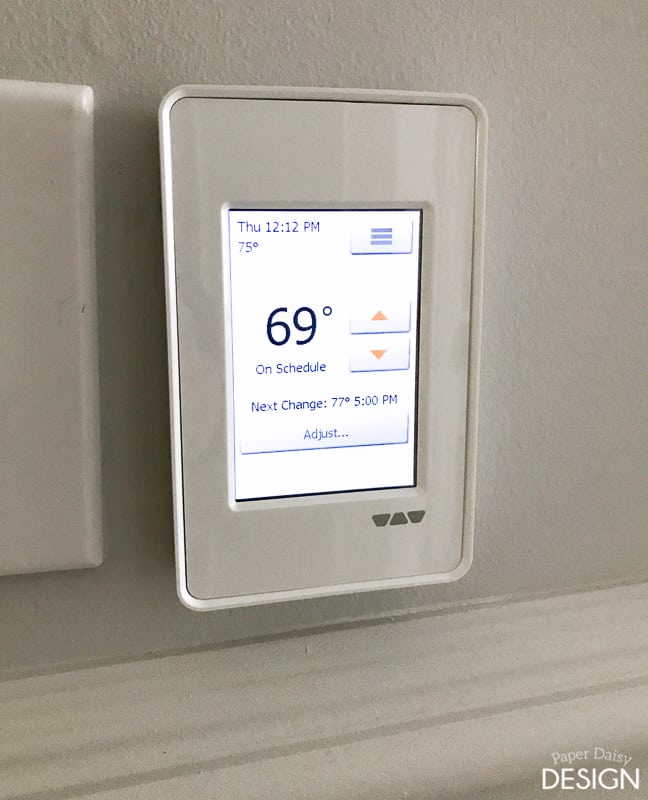 Heated floors. And let me tell you, it is a luxury. A luxury that with every step on cold tile, you know without a doubt, exactly what you are missing.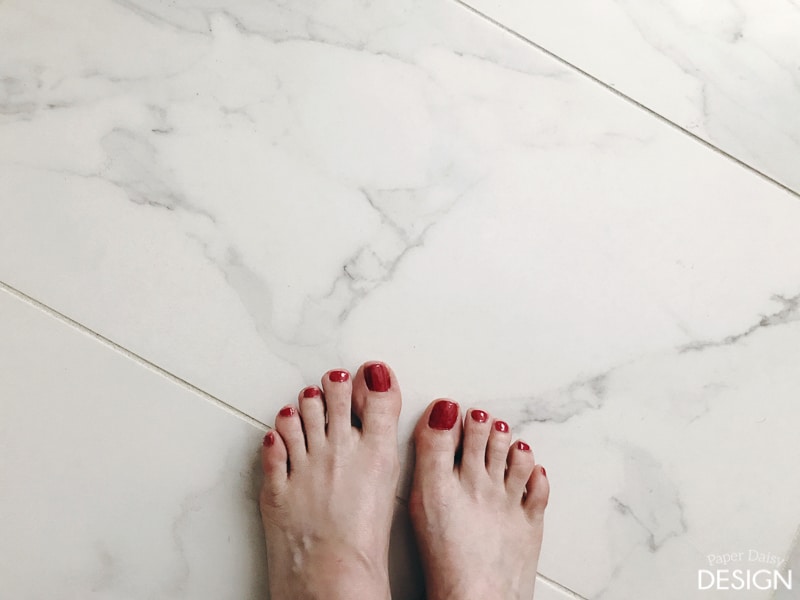 Of course, given the the work I do and the opportunity to make changes to our current bathroom even if it is only a couple years later, I have a new vision for this space.
While the only thing changing is the floors, the room will definitely have a whole new vibe.
Before of the Closet
This space is probably more of the "before" you might be used to. Here is a raw and fairly untidied look at our closet.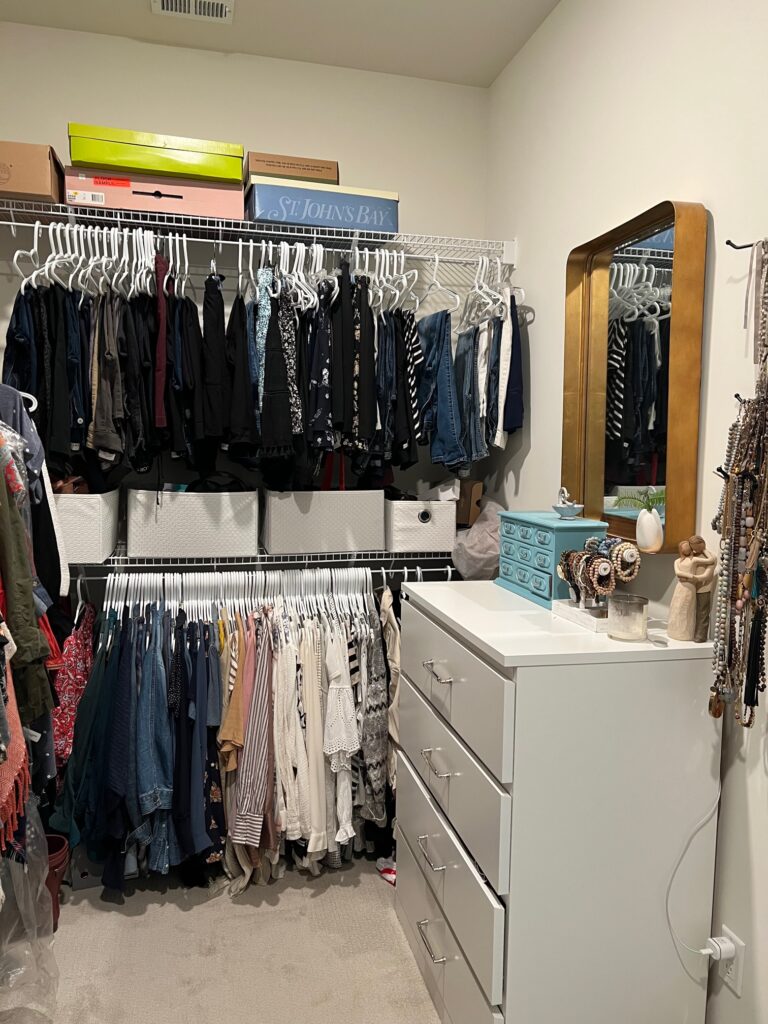 The first thing to go in this closet is the wire racks. They are moderately functional, but not at all attractive.
It think it's pretty clear by these photos that there is a great deal of unused space in the current configuration. My "solution" for shoe storage is no longer working either.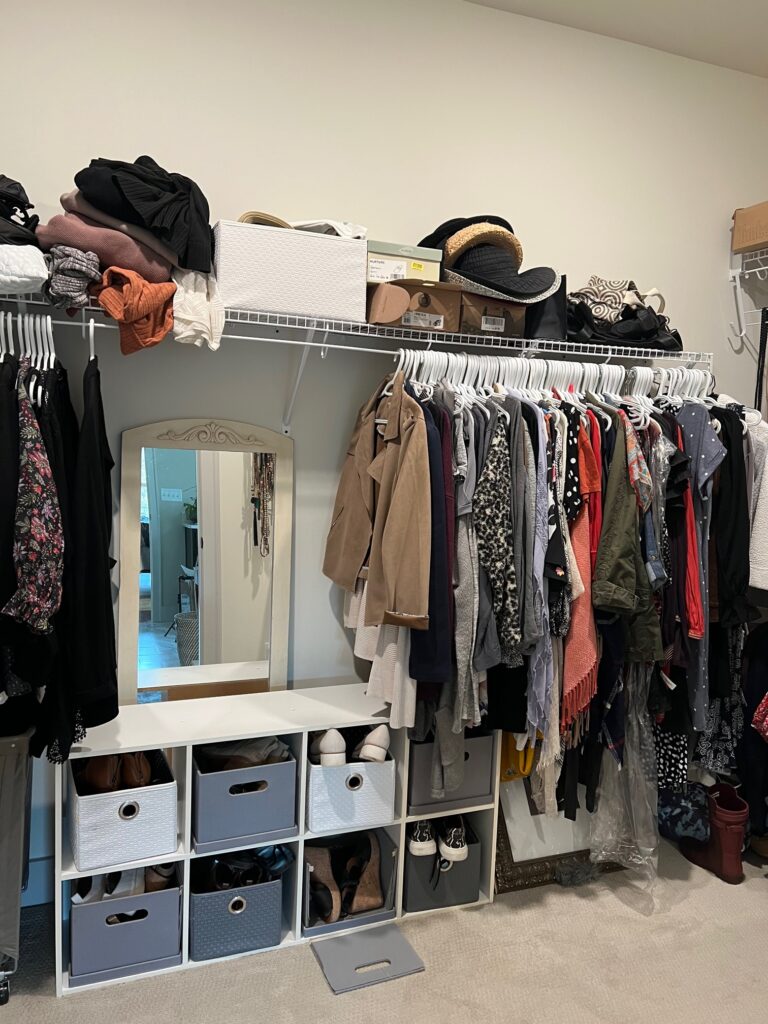 We added two dressers when we first moved in and enjoy having that storage inside the closet.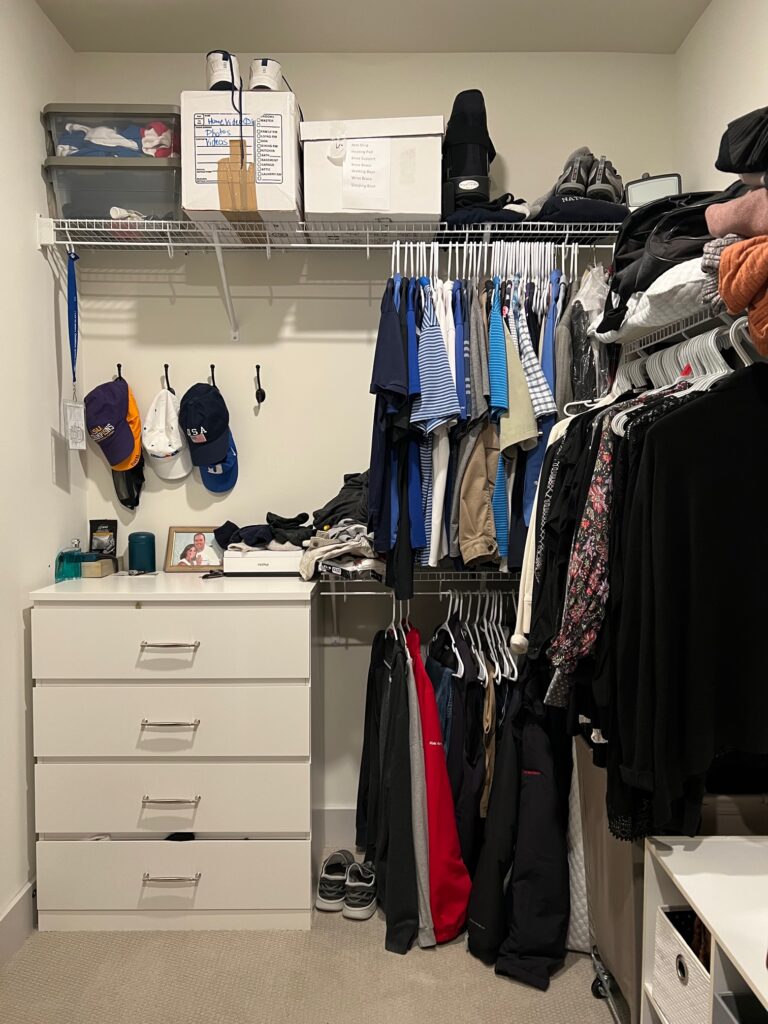 The plan is to keep the dressers and incorporate them into the overall built-in look of the closet.
Beyond the fully custom closet, the heated tile floors will also extend into this space. The carpet was stained by the builder's painters. Regrettably, we were so fed up with dealing with them that we didn't bother to have them replace it.
The one positive the closet has going for it is that it is a decent size for a shared closet. Once it is reconfigured and reimagined, I have a feeling it's going to be amazing.
What's ahead
Next week I'll be sharing the design inspirations and design plans. But for now, I will share a full to-do list here to give you a peek at what lies ahead for the next 8 weeks.
But if the title of this post was not a big enough hint the room will be European Inspired. What does that mean? Think a luxurious bathroom in Paris, England or Italy. Think gilt mirrors, panel moulding and amazing marbles!!!
TO DO
Remove tub and plumbing
Demo floor tile
Remove baseboards
Install heated subfloor
Run wiring for heated floors
Install tile
Grout floors
Seal all stone
Install new tub
Install new tub filler
Replace baseboards
Install panel moulding
Install new faucets
Install new sconces
Install new mirrors
Paint moulding/walls
Install new curtain rod
Install wallpaper in the toilet room
Install roman shade
Build new tub caddy
Remove carpet in closet
Demo shelving
Build custom closet system
Prime and paint closet
Install new light fixture
Accessorize and decorate
Photograph rooms
A makeover in a bathroom is a daunting task even without much changing structurally. I could not create the room I have envisioned without these amazing brands! I am thankful for their continued support and partnerships.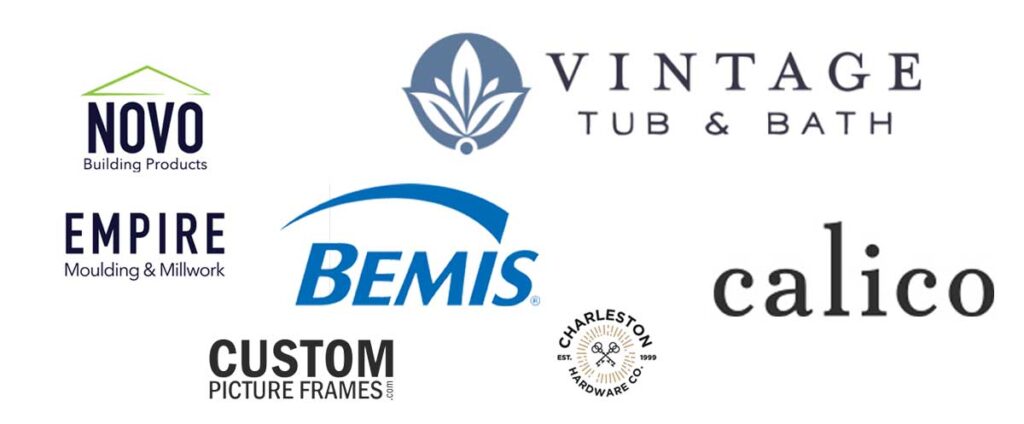 Vintage Tub & Bath || Novo Building Products and Empire Moulding and Millwork || Calico Fabrics 
 Bemis || Custom Picture Frames  || Charleston Hardware Co.
Be sure not to miss finding other participants to follow and cheer along on this wild ride called the One Room Challenge™! There are sure to be inspiration from every design style! Because it is the 10th anniversary there are exciting features in store with the new media sponsor, Apartment Therapy!