If you've been following along during this season's One Room Challenge, then it might not surprise you that I considered entitling this post, "The Week She Panicked."
If you are new to this event, it's fun to note this is an exciting year for the One Room Challenge™! The ORC is celebrating its 10th year!! Many thanks to Linda for having the vision to create an event to challenge and inspire designers and design enthusiasts worldwide to complete a room makeover in 6-8 weeks! It's incredible to see this community come together each season and cheer each other on!
This is now my 11th season participating in the One Room Challenge™. With more than 13 room makeovers completed, I have visual proof that this challenge changes homes and lives. (If that math seems a little off to you, it is because in my 8th season, I was honored to be a Featured Designer for the One Room Challenge and I tackled our living room, dining and foyer.)
If you missed the previous weeks of this season the links below can get you caught up.
Week 1 Vision and Overall Plan || Week 2 Full Design Plan & Inspiration || Week 3 Decisions & Progress || Week 4 Closet Plans & Demo Begins || Week 5 Checkerboard Marble Floor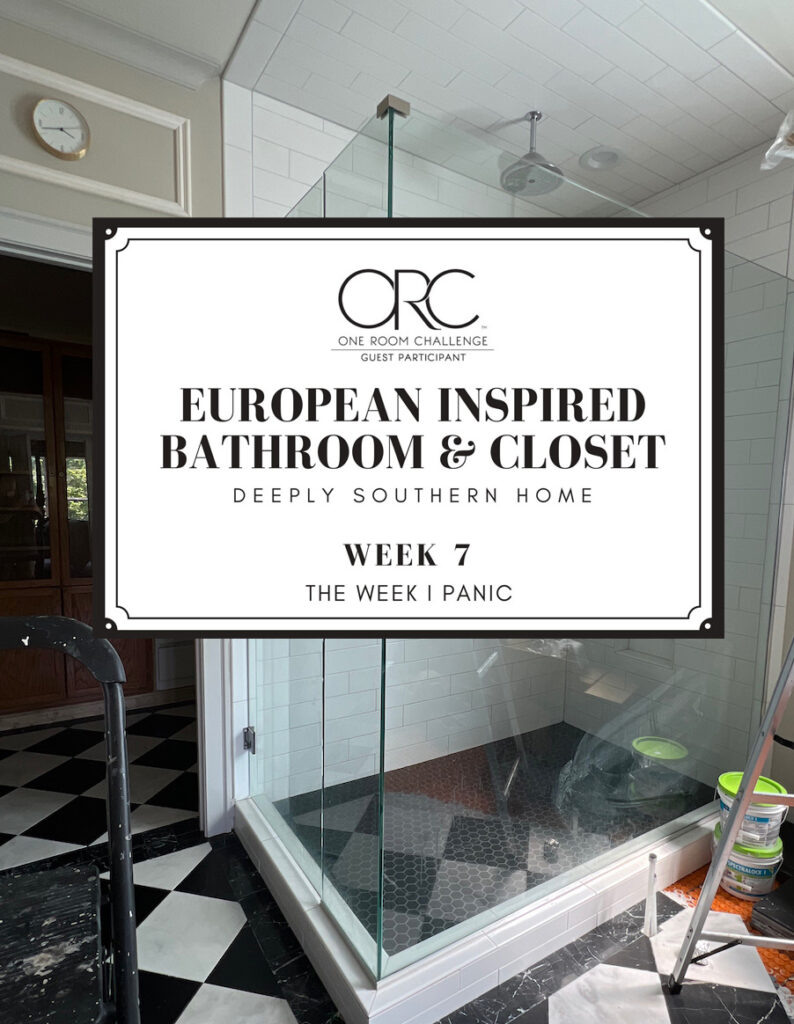 Panic Sets in
This is the first challenge I've participated in where we have come to the last week with so much of the room left to complete.
As of Wednesday morning this was the status of the bathroom. What you can not see here is that the other third of the floor was unfinished. There's no tub and the closet is not finished.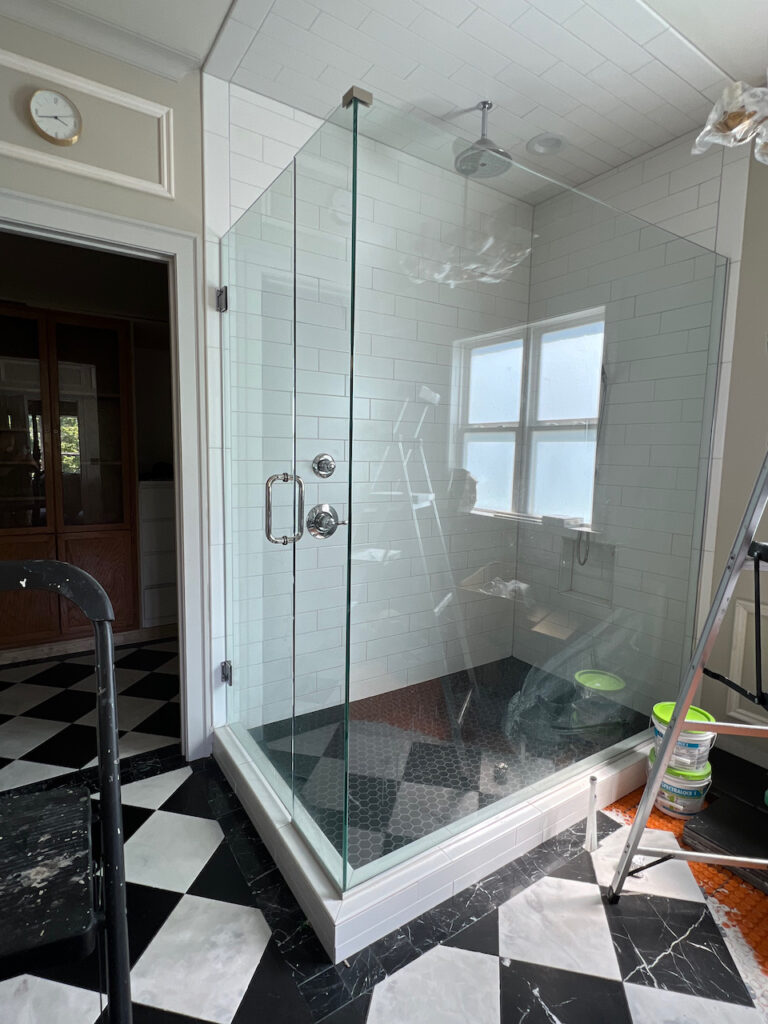 Actually, this season has been an anomaly in so many ways.
I intentionally took a week off for my daughter's college graduation to spend time with visiting family. My mother was hospitalized during that time, and I spent the following week with her in Louisiana. That was absolutely the best thing I could have done.
This is also the first season I hired out most of the work for the major projects. I have a fantastic contractor that I rely upon for larger jobs around my house and I value his attention to every detail. He is also the contractor I use for most of my client projects. Unfortunately, his time has been divided between this project and a client bathroom renovation I am working on. The way I had it scheduled out was fairly tight. But my hope was he would finish that job and then move onto my bathroom and that didn't happen. That best-case scenario I planned out didn't play out the way I had hoped.
While I could have had my contractor work while I was gone, there were so many questions I knew he would have about the closet build that I didn't feel comfortable not being here. He could have worked on the marble floor, but he was tied up with that client job that had major scope creep. Time away from my project I clearly didn't plan for. (Scope Creep means the scope of the initial plan and project creeps beyond what was initially specified. Sometimes that's a good thing, but other times it's not. )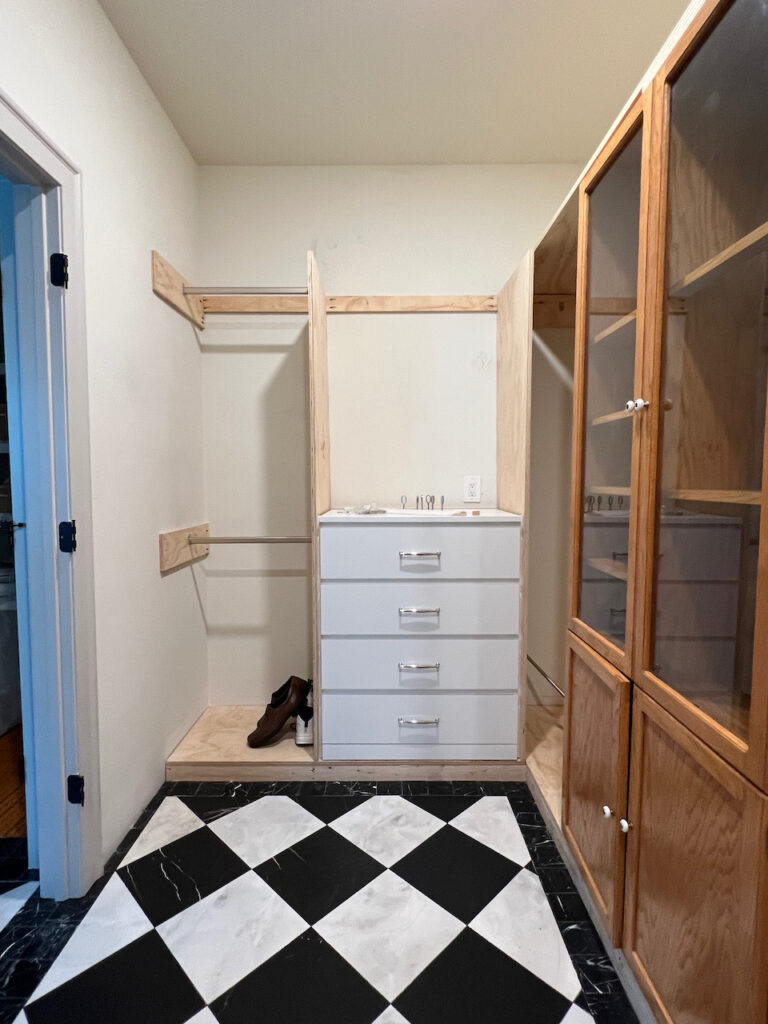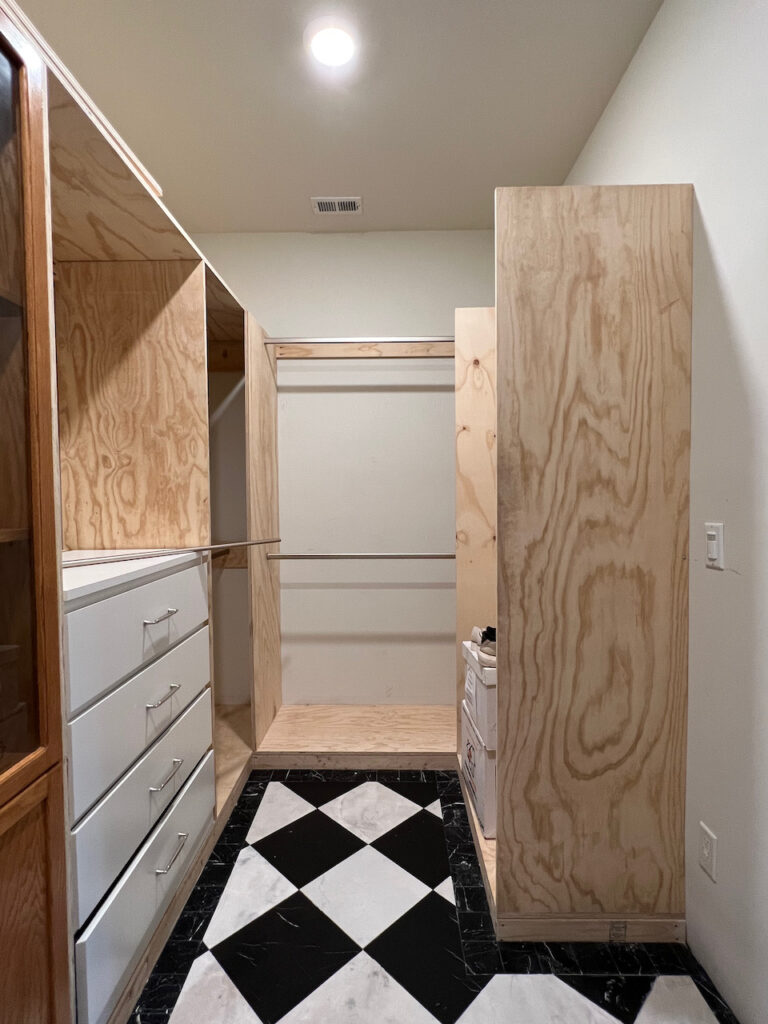 AND to make matters worse on Tuesday night, we discovered that one of the nails from the installation of the panel moulding earlier in the day hit a water line!! The paint was bubbling up from the amount of water that was dripping behind the wall.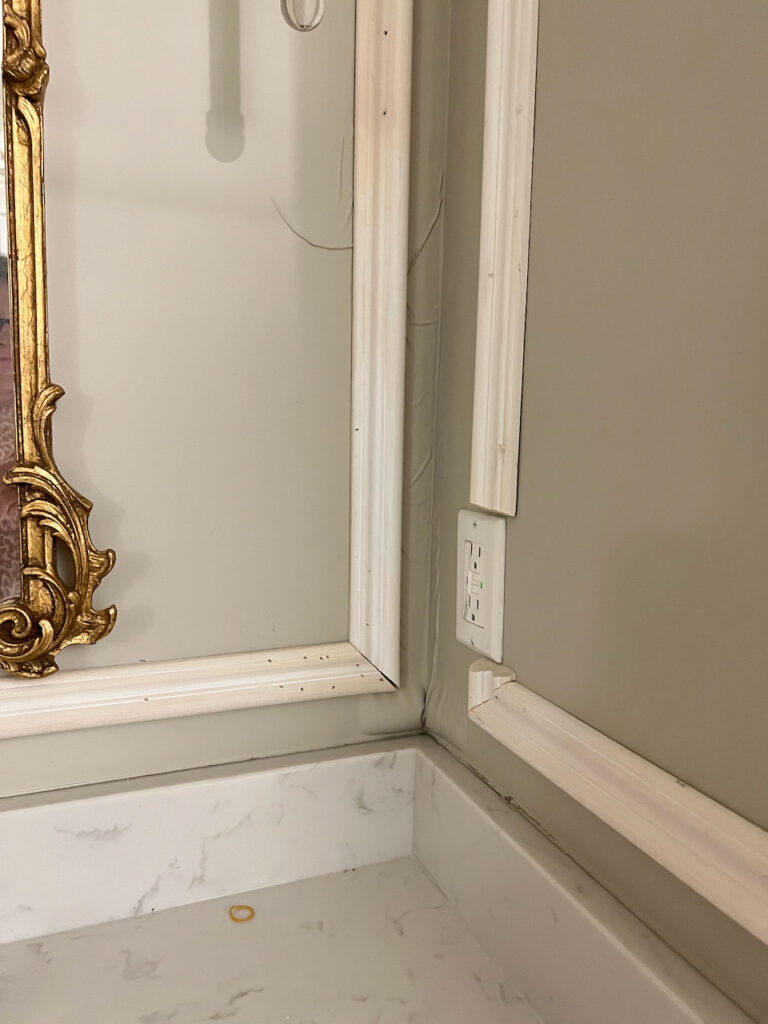 It is extremely frustrating that this happened because the plumber and the builder didn't verify that the proper code was followed. The water lines were loose behind the drywall, not secured to the outside of the stud like they should have been.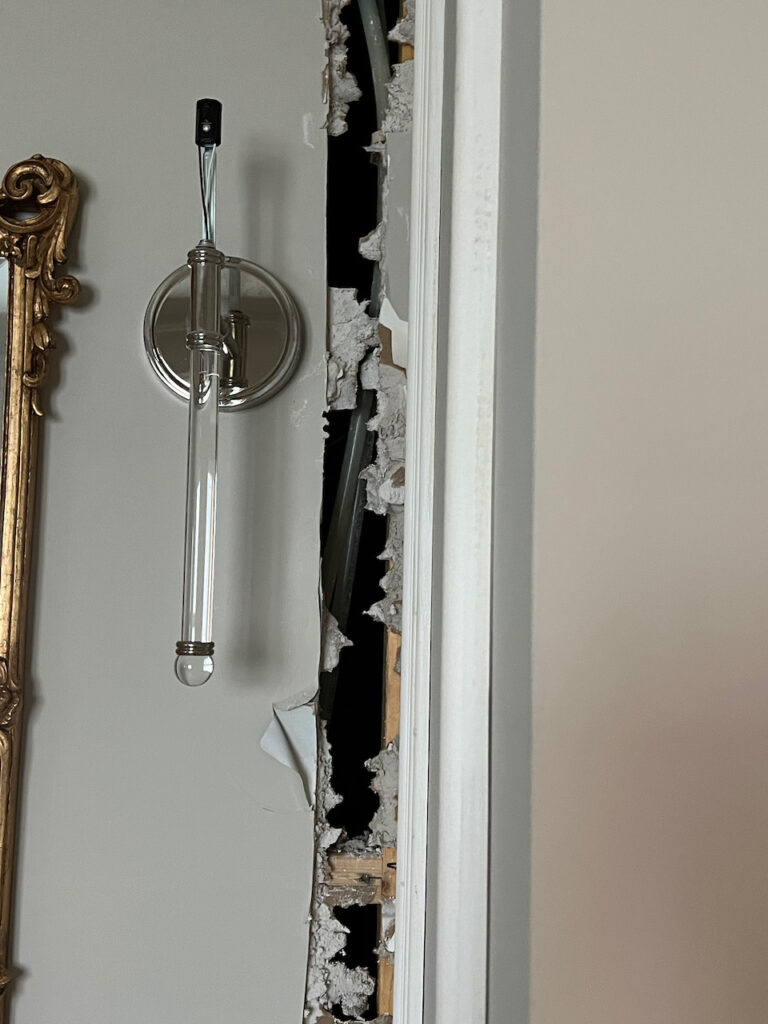 After the initial anger over the builder's error, we were thankful the leak was visible. Often when a nail punctures a water line like this you don't know for quite some time. In this case, the location of what could have been a very small leak, would have been under the stairs and essentially behind a cabinet. It could have easily gone undetected until it caused considerable damage.
With all that has happened and not happened over the last two weeks, I almost skipped writing this week's update, but what a difference a day makes!
My contractor showed up Wednesday morning, fixed the leak, patched the drywall, and got back to work on building the custom closet.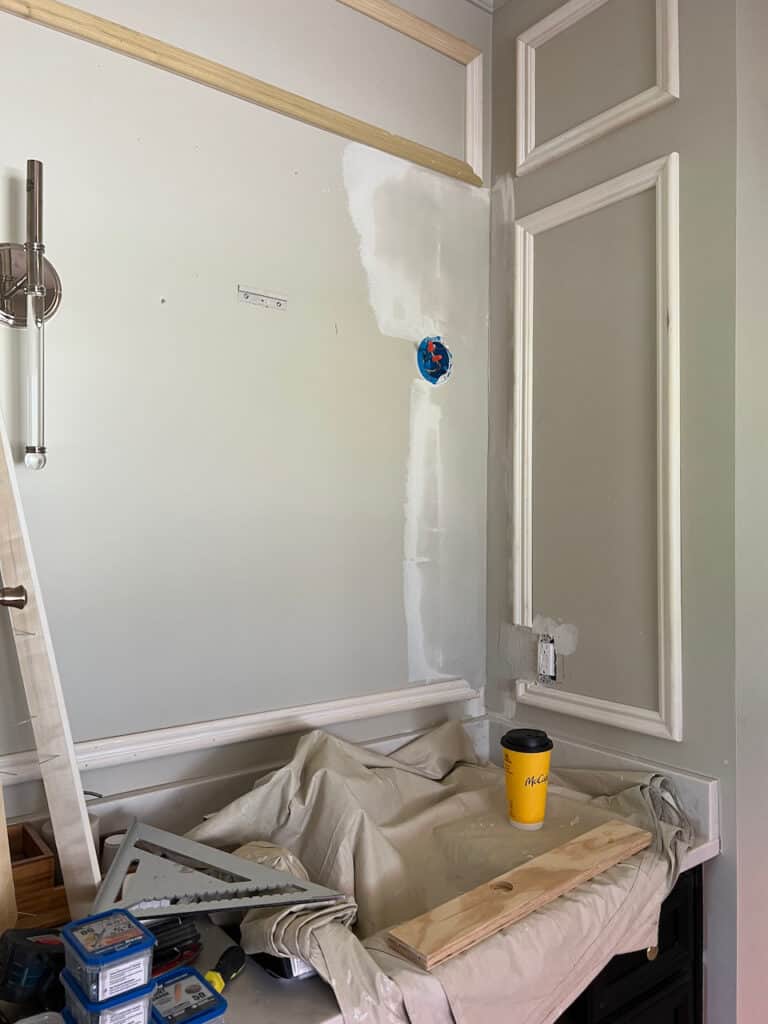 I wish I could say I am confident I will be able to share a full reveal next Wednesday. But, I do feel much more positive today. I have a feeling this one will be a nail bitter until the very end.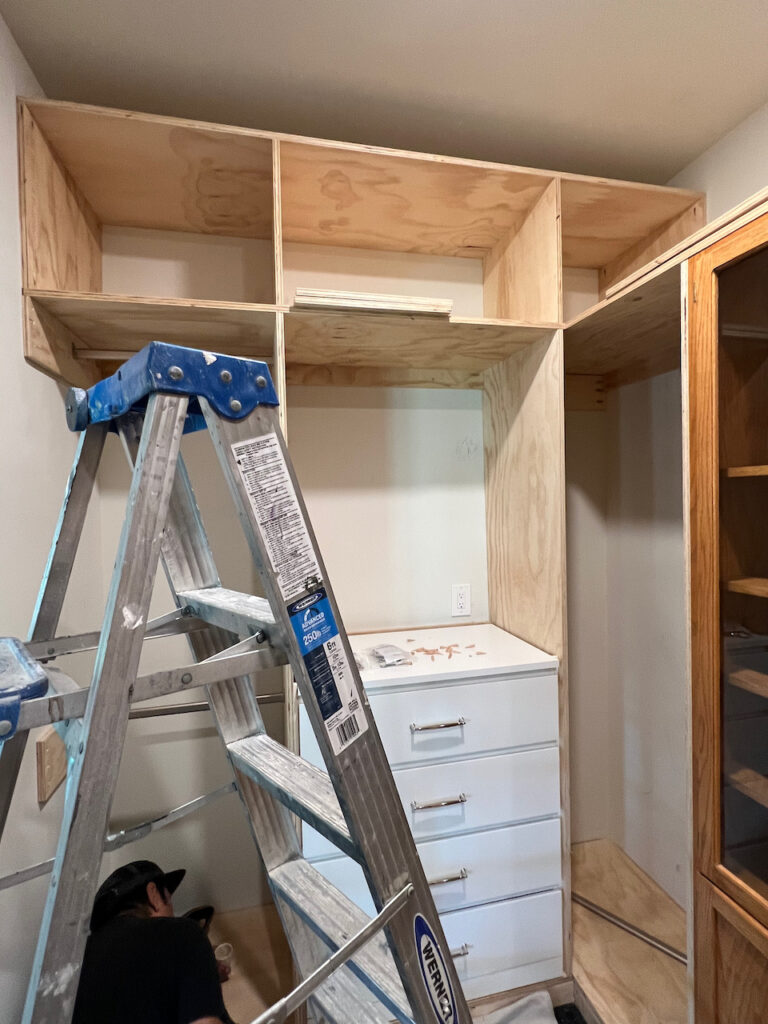 Wallpaper in the Watercloset
Once I returned from Louisiana, I finished 95% of the toilet room wallpaper. I stopped at that last 5% because we were hoping we could switch out the in-swing door for a pocket door. That may still happen, but obviously not right now. I left the two small pieces around the doorway unfinished so as to not waste the wallpaper.
This is the view I was waiting to see!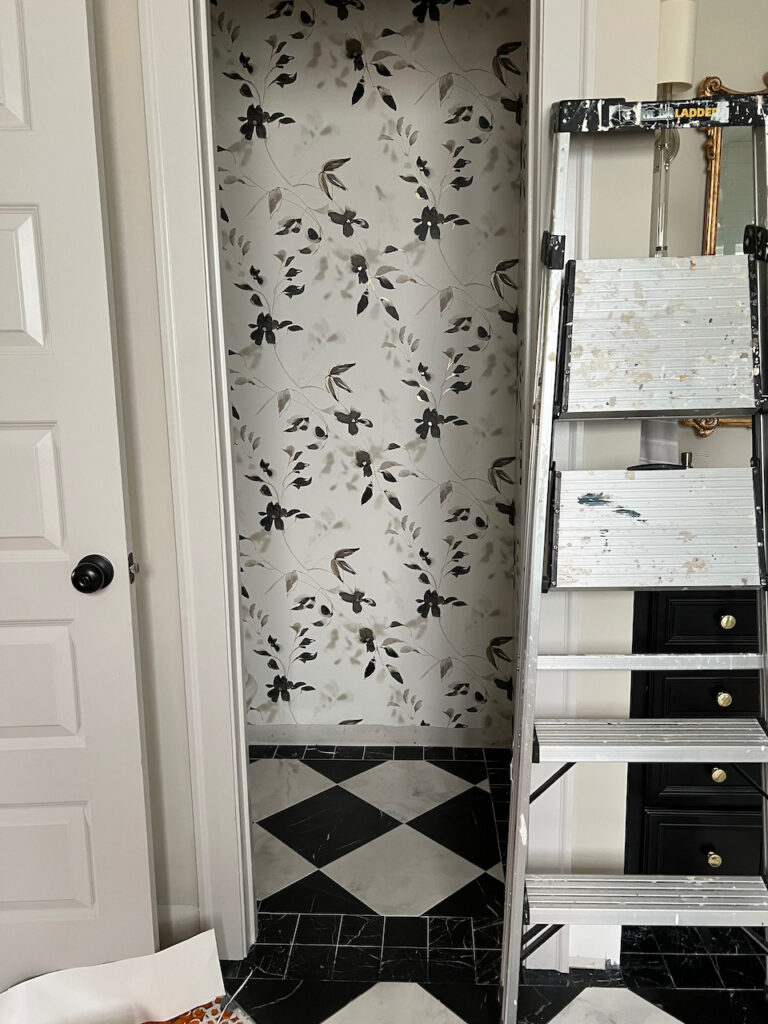 I am extremely happy with the choice of the Linden Flower from Calico Corners.
We also installed a new, incredibly high-tech bidet from Bemis! I haven't had a chance to learn all of the features yet, but the thing I loved right away was the automatic raising and lowering of the toilet lid. And the night light!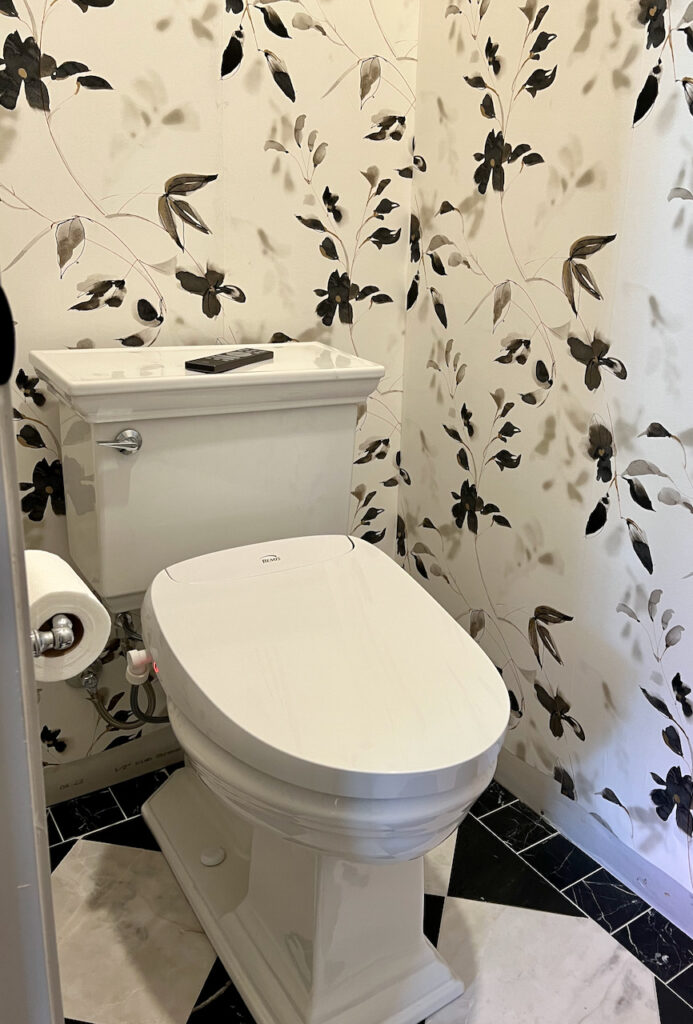 I'll be sharing more about this model, the Haven 5000 soon. I need time to learn all of the functions and give you my honest review. I will say this, my husband has it all figured out and absolutely loves it!! Yes, that is a remote for the bidet sitting on top of the tank! It is that high-tech!
All I know at this point is I hope by this time next week, I can enjoy a good soak in the new clawfoot tub from Vintage Tub and Bath! I can imagine all this stress just melting away!
SPONSORS
I could not create the room I have envisioned without these amazing brands! I am thankful for their continued support and partnerships.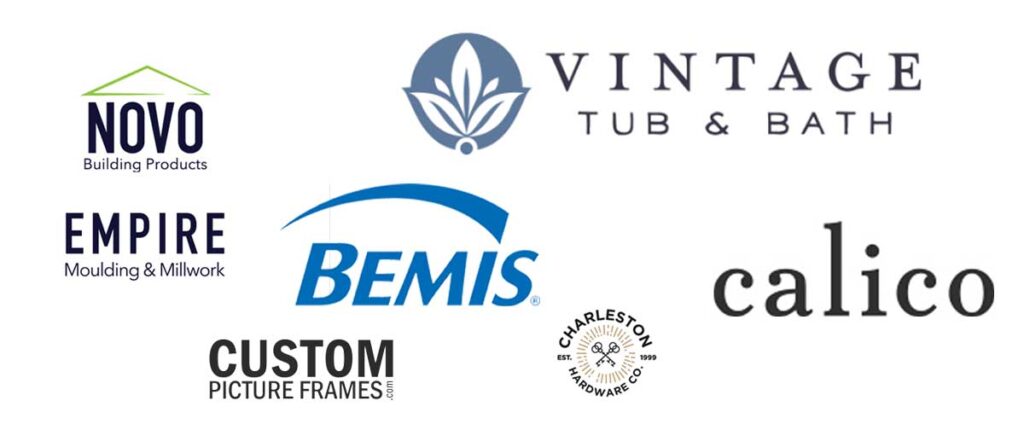 Vintage Tub & Bath || Novo Building Products and Empire Moulding and Millwork || Calico Fabrics
Bemis || Custom Picture Frames || Charleston Hardware Co.
Be sure not to miss finding other participants at the One Room Challenge™! There are sure to be inspirations found in every design style and room! Because it is the 10th anniversary there are exciting features in store with the new media sponsor, Apartment Therapy!